When you mention a barn style wedding it's conjures up certain images - often of a dark, dated style, but Lauren & Brady's lush wooded wedding at one of our favourite southern venues THE WHITE SPARROW is anything but. Captured by Dallas wedding photographer MEGAN KAY PHOTOGRAPHY it's a charming modern elegant fairytale that depicts a barn wedding at its best.
HOW DID YOU MEET? Me and Brady met on instagram…super romantic. He slid into my DM's and after talking for a week I agreed to go on a date. Best decision I ever made!
TELL US ABOUT YOUR PROPOSAL: The night before the day we were watching tv and got a call from Brady's step dad. He is a Hollywood helicopter pilot and asked if we wanted to go on his helicopter to scout movie locations with him. I was so excited but was clueless since it wasn't an odd thing for his step dad to say. I got ready and we drove to the airport with Brady's brother who is a vlogger and films everyday so he had been filming us, but again not something odd for him so I'm still clueless! We took a beautiful flight all around the Utah mountains till we randomly landed in a high school parking lot next to this beautiful creek. We all got out and walked down the trail to the water. Off in the distance I see a dock covered in petals and music playing, sure enough it was for me! We got there and I was freaking out, everything was so perfect and he created my dream ring! If that wasn't enough my entire family popped out of the trees and it was amazing!
TELL US ABOUT FINDING YOUR WEDDING DRESS/ATTIRE: I knew I wanted a showstopper! I set a good amount of the budget for my dress, it was really important to me, but I imagined having two (one ceremony and one reception). The first wedding dress shop I went to I stepped into a GALIA LAHAV dress and my life was changed. My budget soon had to switch to one dress but it was so worth it to me and even though I tried on over 100 dresses! I ultimately chose the 3rd dress I put on.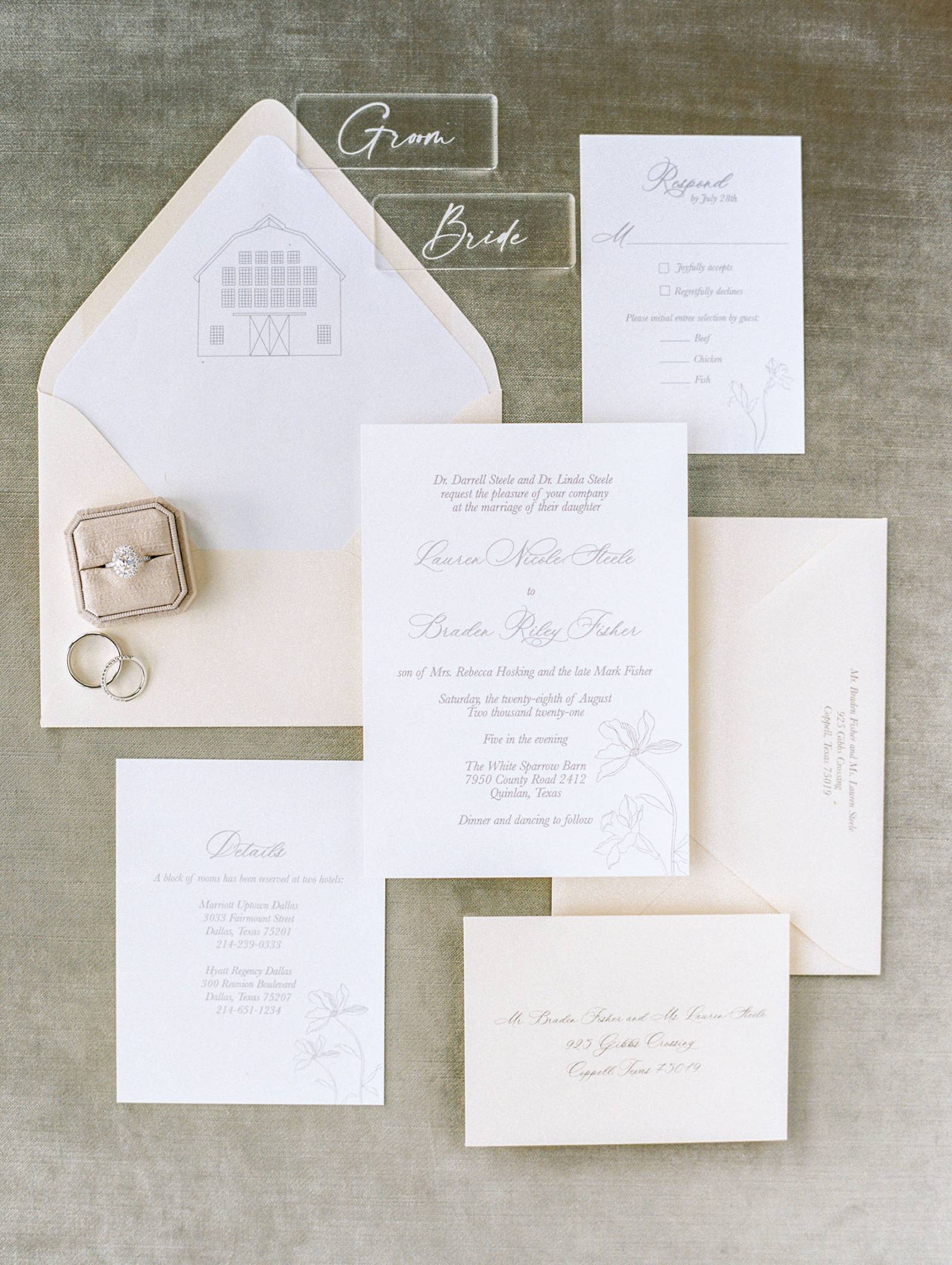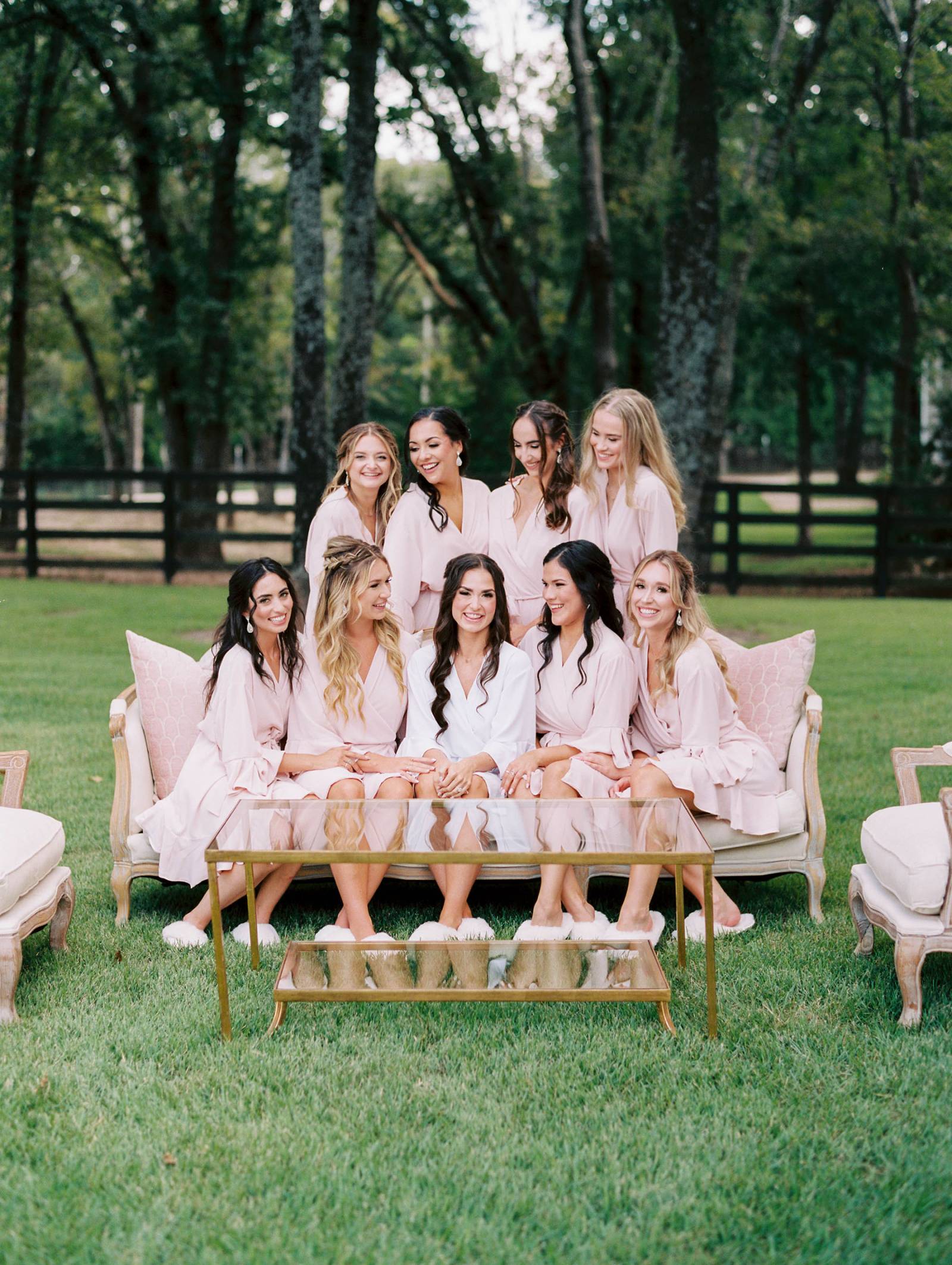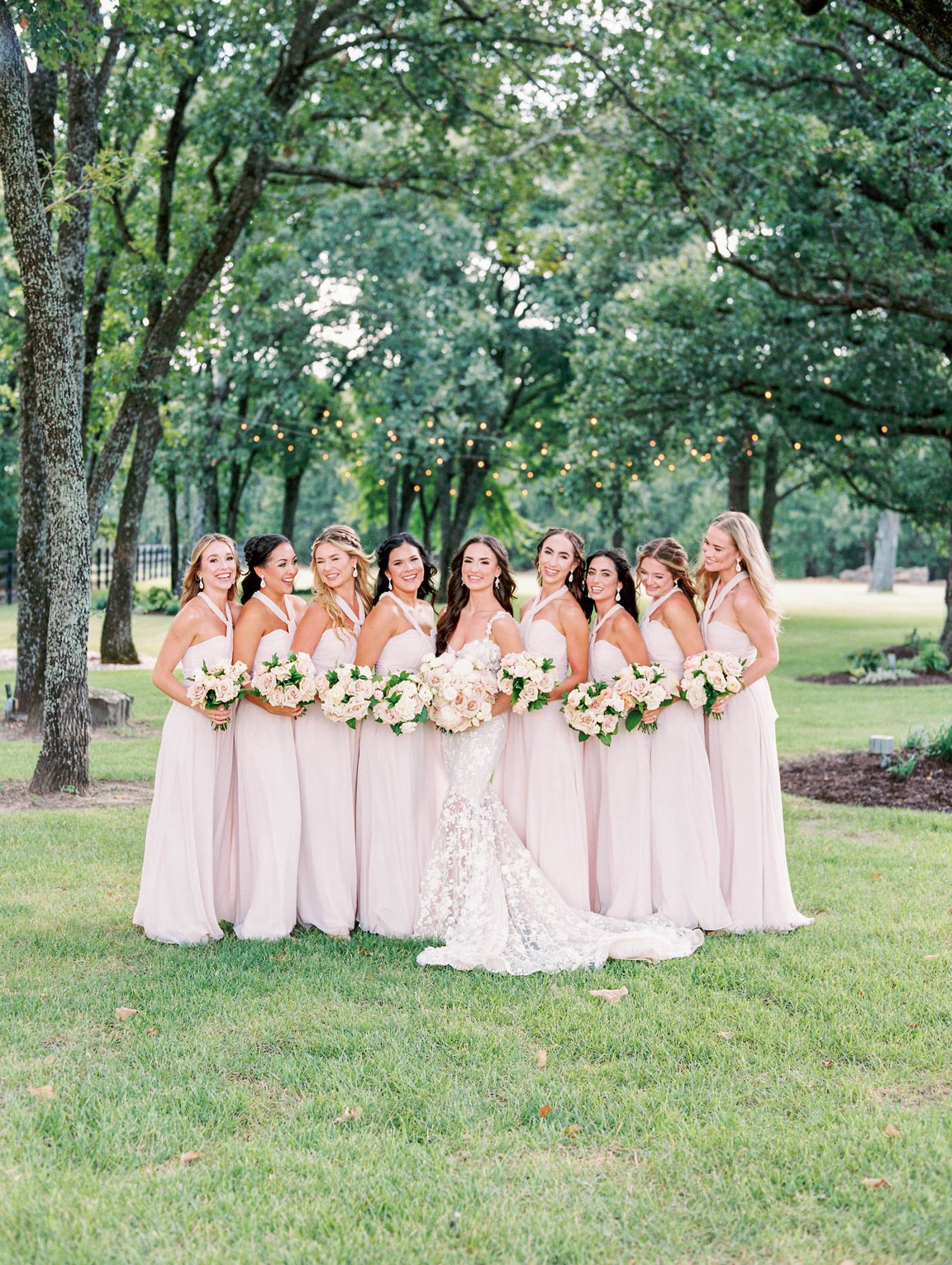 DID YOU HAVE ANY DIY ELEMENTS? Yes! Mostly with the help of my mom! We painted so many things gold to match my colours! It all came out beautiful!
DESCRIBE YOUR WEDDING FLOWERS: They were perfect! I couldn't have asked for better florists! Shout out to Blushington Blooms! They killed it! I wanted a neutral palette with nudes and whites and a touch of blush.

FAVOURITE DETAIL OF THE DAY: Oh so many! I loved my signature mocktails and cocktails. I worked so hard on them and they even had dry ice! Also my band was a hit! Everyone loved them!
WHAT ADVICE WOULD YOU GIVE OUT TO A COUPLE PLANNING THEIR WEDDING? Don't wait to order the little things! I was so prepared but about 3 weeks before I was so stressed cause I had forgotten so many little details I had to order! Also enjoy your day! Things went wrong and some not like I had imagined but no one noticed and it was an amazing day regardless!
MOST MEMORABLE MOMENT? The morning of I had procrastinated my vows so much that I had not written my final draft in my vow book. So we got to the venue and some of my bridesmaids started glam, but I went outside. Being alone in the garden writing in my vow book was one of my favourite moments. I really could relax and take in that it was my wedding day!
WHAT ASPECT OF THE WEDDING WAS THE MOST IMPORTANT TO YOU BOTH? I think we both wanted everyone to feel like they were thought of and that there was always something fun going on! Also we were both excited about vows even though I was so nervous!
ANY OTHER DETAILS THAT HELP TELL THE STORY OF YOUR DAY? We had it be black tie so it was very formal even though it was at a barn and it was so gorgeous!
TELL US A LITTLE ABOUT YOUR HONEYMOON: We went to Kauai, Hawaii! It was amazing we had the best time and never wanted it to end!
IS THERE ANYTHING YOU WOULD CHANGE OR DO DIFFERENTLY? Not at all, it was perfect! Maybe just tell myself to calm down lol
A big thank you to Dallas wedding photographer MEGAN KAY PHOTOGRAPHY for sharing this stunning wedding with us. Enamoured with the beauty of light and love, Megan longs to create work that is both genuine and artful - work that tells stories of moments and details for the generations to come. She has a heart for people and longs to share light and love with all whom she meets. Since her start in 2014, photography has brought her to some of the most beautiful corners of the United States and the world. Making friends, creating images, and telling stories brings her life. You can trust her to pose and direct you, manage large parties with kind authority, and capture both candid and intimate moments with an editorial eye. See more of her portfolio here.