What could be more beautiful than getting married in a stunning XII century Abbey in the Umbrian countryside? This Italian-Russian wedding captured by MONICA LEGGIO was planned by Viviana from BIANCO ANTICO who designed the wedding to emphasise the beauty of the location and believe me you need to check out the website of SAN PIETRO IN VALLE - this is one incredible spot! Natalia & Giuseppe wanted a relaxed feel to their wedding with classic elements combined with a retro-chic touch. Held in Autumn when the colours of the countryside were in peak form, they were blessed with perfect weather which allowed them to have an outside lunch before moving the party indoors as light rain began to fall in the evening.
HOW DID YOU MEET? We were best friends at university for about four years before it finally hit us, and we started to date.
TELL US ABOUT YOUR PROPOSAL: We went on a walking safari in Tanzania, which I organised. It was supposed to be an adventure trip, but massive rainfalls made it even more of an adventure. It was a week of sleeping in the tent, marching under the rain in the muddy bush each day, no showers. At the end we got stuck in the bush with no food and no reception to call for help. One day we were walking in the rain, hurrying up as we needed to cross the river before it flooded, with all our clothes and shoes wet, freezing. I was hoping Giuseppe did not hate me too much for this and he was not planning to propose during this trip, because it turned out to be a disaster. But then we finally managed to catch the flight to Zanzibar, have food, take a shower and sleep in a proper bed with clean bed sheets. In the morning while watching the sunrise over the sea from our bedroom, I said: "This moment is so perfect, that I could die now and have no regret". Giuseppe looked at me: "Would you rather marry me?"
TELL US ABOUT FINDING YOUR WEDDING DRESS: My dress was tailor-made by LA JOLIE FILLE. Michele Capalbo did an excellent work, my dress was exactly how I imagined it - very classy, a bit vintage and a relaxed fit. I especially enjoyed his suggestion - for the party I took off the top layer, and used an antique shawl which transformed my outfit completely.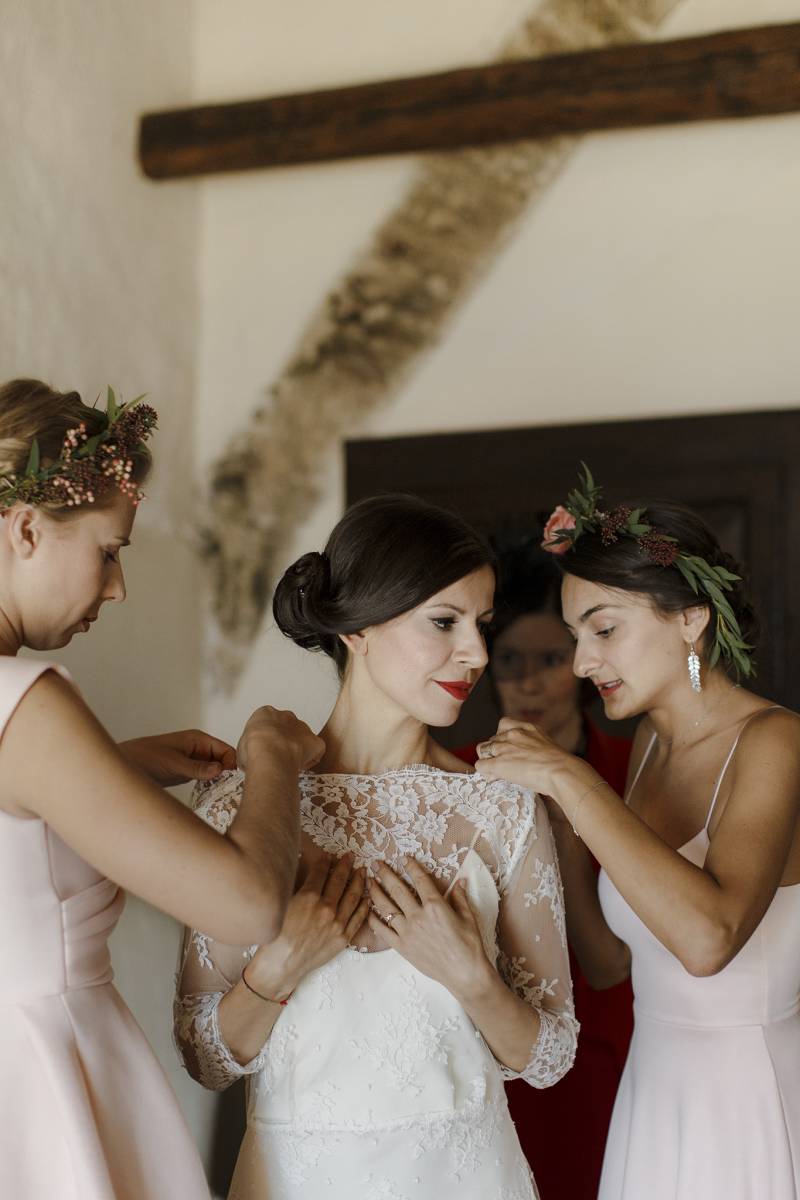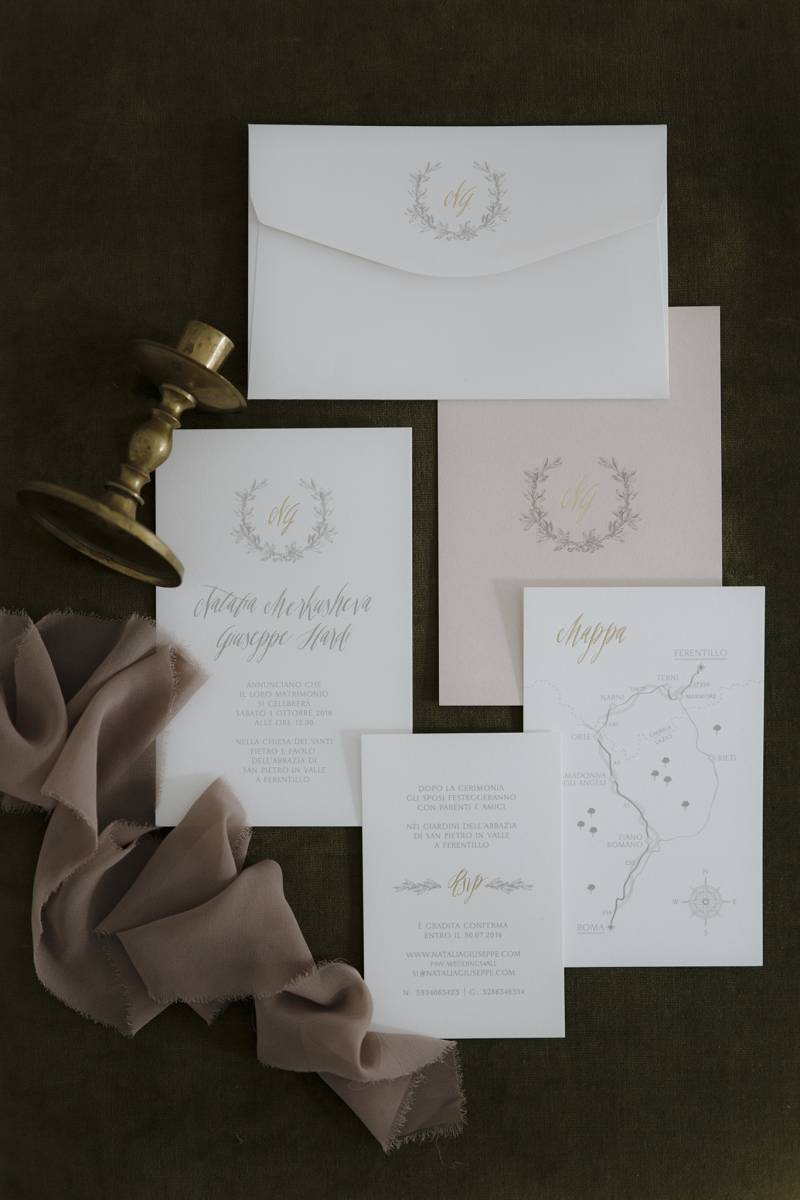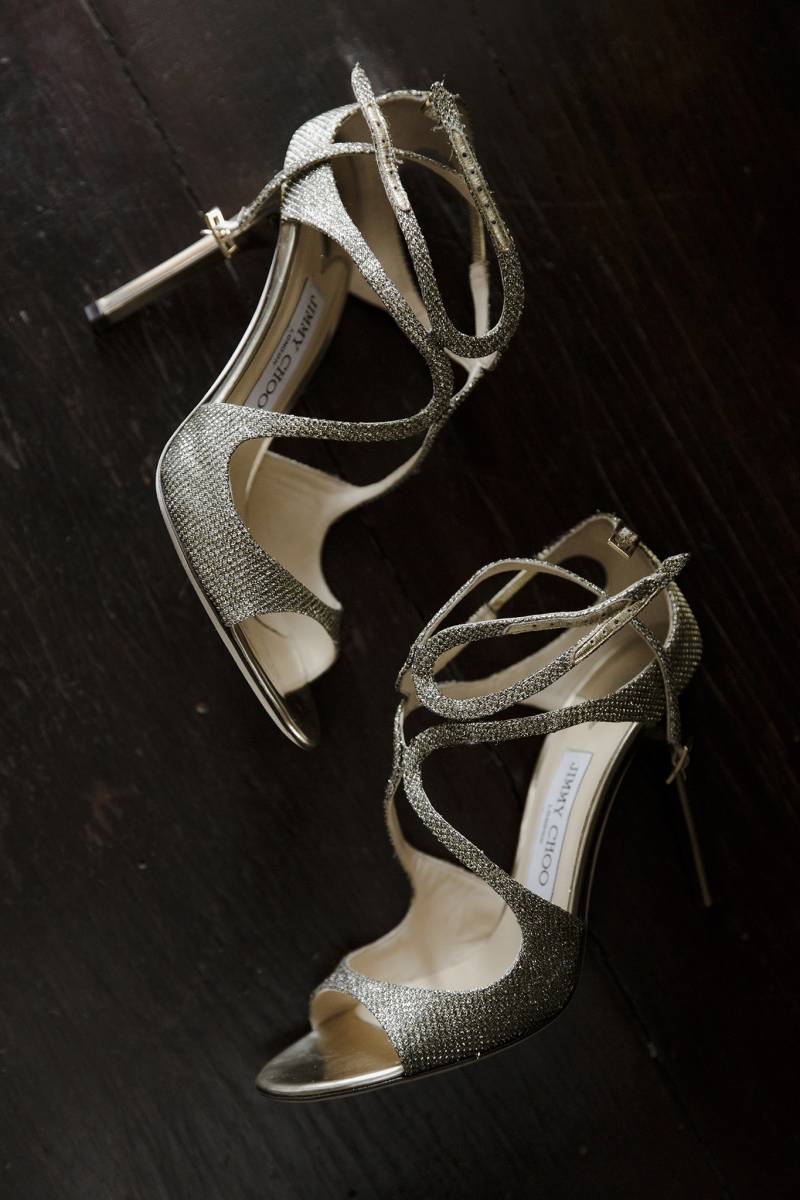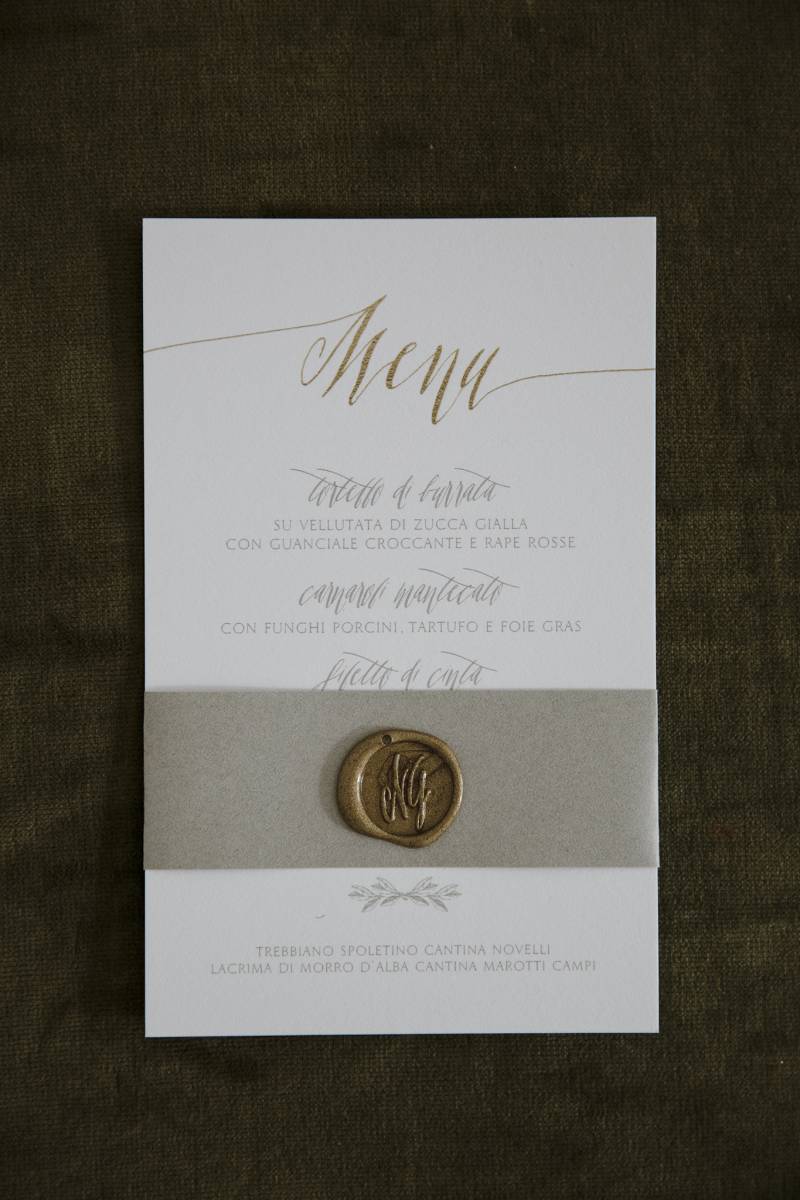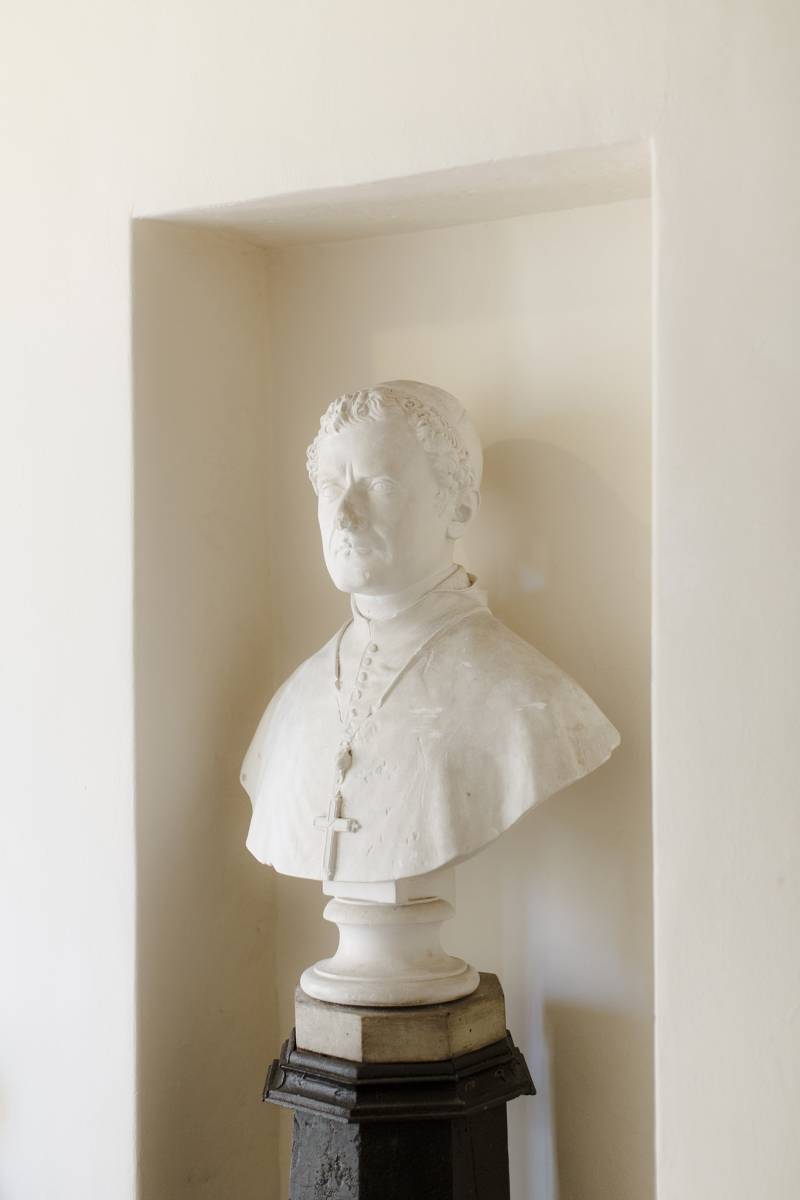 WHY DID YOU CHOOSE THIS LOCATION? We have a lot of friends and relatives spread around the world, so the wedding was a perfect moment to bring people we care about together in one place. We wanted to spend the whole weekend together and not waste any precious moments on travelling between places. We wanted a place outside of Rome which could accommodate all of our guests, where we could have the ceremony and reception. When we saw the Abbey of San Pietro in Valle, we absolutely fell in love with it. It was more than we could dream for - a medieval abbey, up in the mountains of Umbria, surrounded by woods. It also has a small 8th Century church, which is incredibly beautiful.
DESCRIBE YOUR WEDDING FLOWERS: We discussed initially with NINA EI FIORI the concept of floral, but I gave them total freedom, and I absolutely love the result. My bridal bouquet was irregular, loose and romantic, so beautiful, I could only dream of!
WHAT ADVICE WOULD YOU GIVE OUT TO A COUPLE PLANNING THEIR WEDDING? It's going to be the best day of your life so make sure you enjoy every moment of that.
ONE THING I WISH I KNEW BEFORE I STARTED MY WEDDING PLANS: That your wedding day is a lot of fun, no need to worry that something might go wrong.