Captured in the stunning location of the the all-blue room Grand Master Suite at the JOHN RUTLEDGE HOUSE INN on Broad Street in downtown Charleston, this bridal shoot by Charleston wedding photographer ANNE RHETT is all about the fun! Anne met Celeste during a shoot and loved working with her so once she found out she was recently engaged, leapt at the chance to work with her again.
Anne tells us, "I especially loved her amazing blue engagement ring, a fun departure from the traditional white diamond. Inspired by this colourful sparkler, I enlisted the help of stylist Lindsey Nowak of THE EDIT COLLECTIVE, who had also worked with Celeste in the past. Our vision for the shoot was a monochromatic Parisian-inspired bridal & boudoir shoot as homage to the pale blue hue of Celeste's engagement ring.
The dress, by designer ELIZABETH DYE, was of course, also blue, in a vivid almost-periwinkle hue. Celeste has modeled many a white gown, so Lindsey and I were thrilled to try something less conventional. "The gown's name is Bouton de Bachelorette," Lindsey said. "It is a silk organza and tulle trapeze tiered dress. I chose this dress specifically for the shoot because it has such a carefree and wild design. As a model, Celeste appreciates high fashion, so we wanted to go with something a little less predictable. The colour was so vivid we had to think outside of the box - I actually hand-painted these Nine West shoes to match."
Megan Chandler of VERO DESIGNS also got creative, building the dreamiest blue installation using hand-painted limelight hydrangeas and a bouquet of stypha pennatta dyed pale blue. We also brought in floral elements to the look, working with Vero and the beauty team to create a crown of muscari and a foraged make-up look created from the plumbago and was found in large quantities growing up the stairwell at the front of the house. We styled everything in blue to coordinate with her ring... dress, shoes, florals and beauty and backdrop. We worked with a small, intimate team of vendors to produce a memory that Celeste can enjoy when looking back at her engagement.
The gorgeous bride-to-be CELESTE tells us, "It's nice that my wedding ring ended up inspiring a real shoot, and I am happy that I got to blend my work and love life into something so special. My fiance was thrilled when he found out that the ring he picked inspired a shoot - he was pretty pleased that he picked a winner."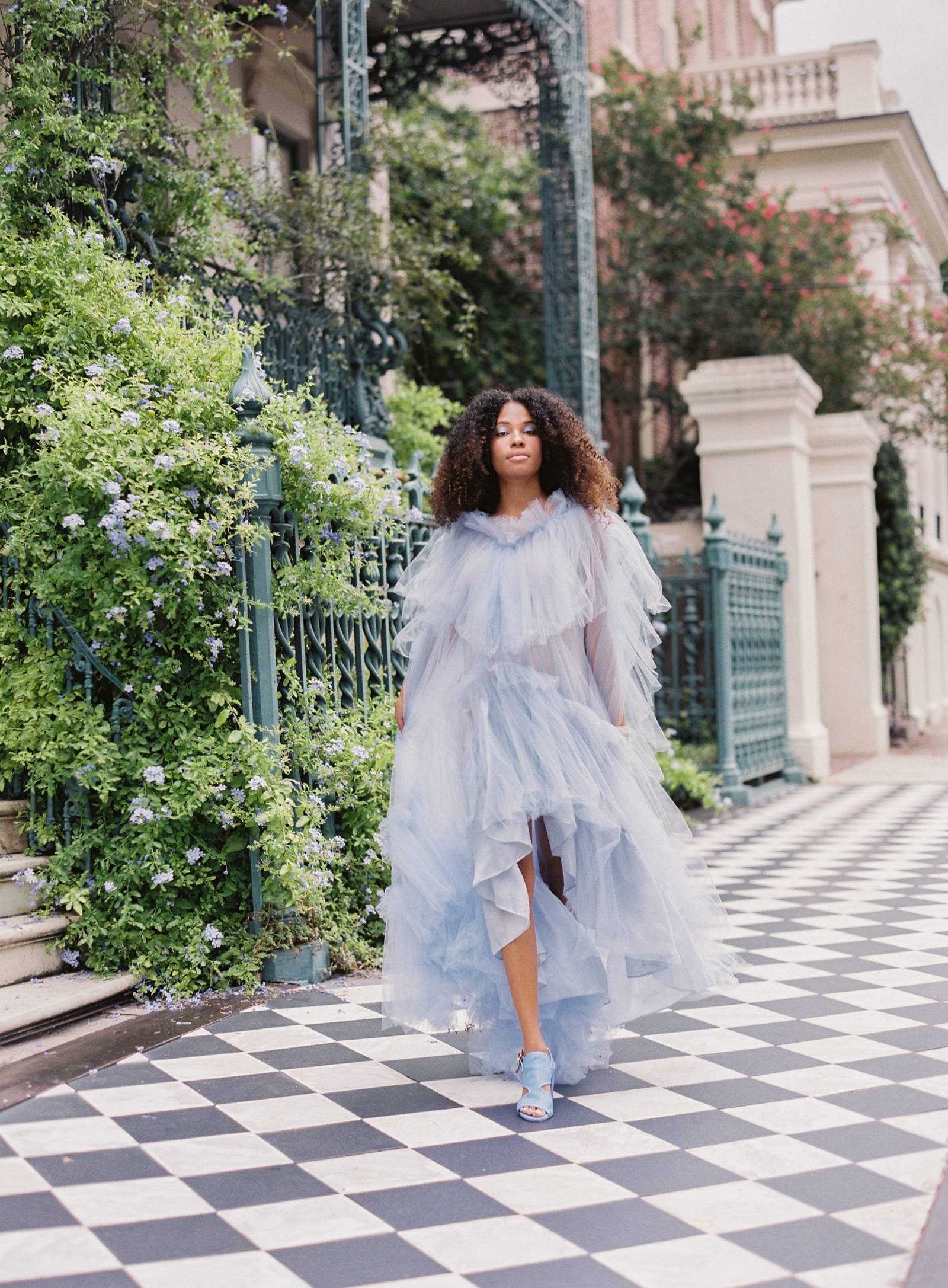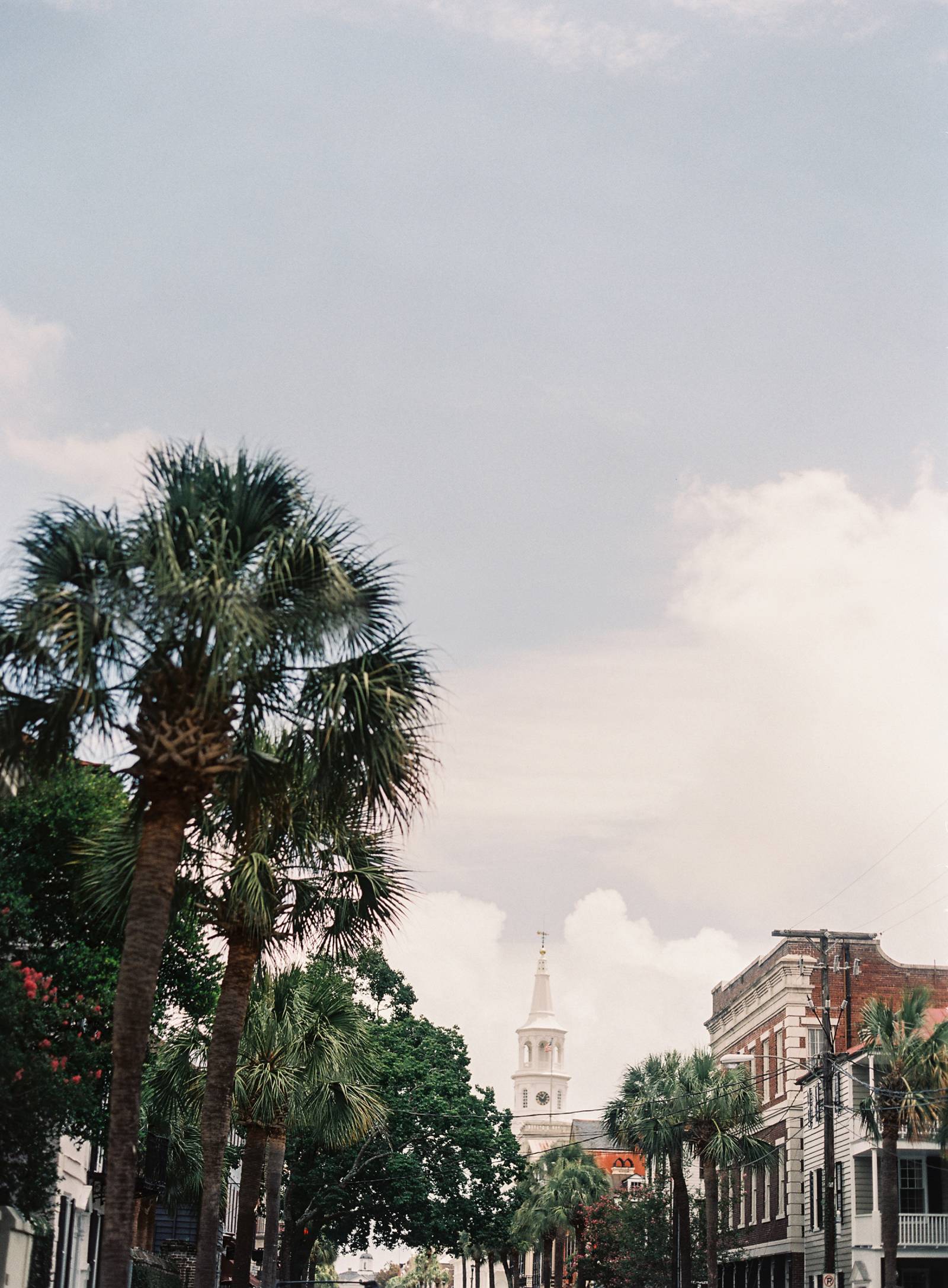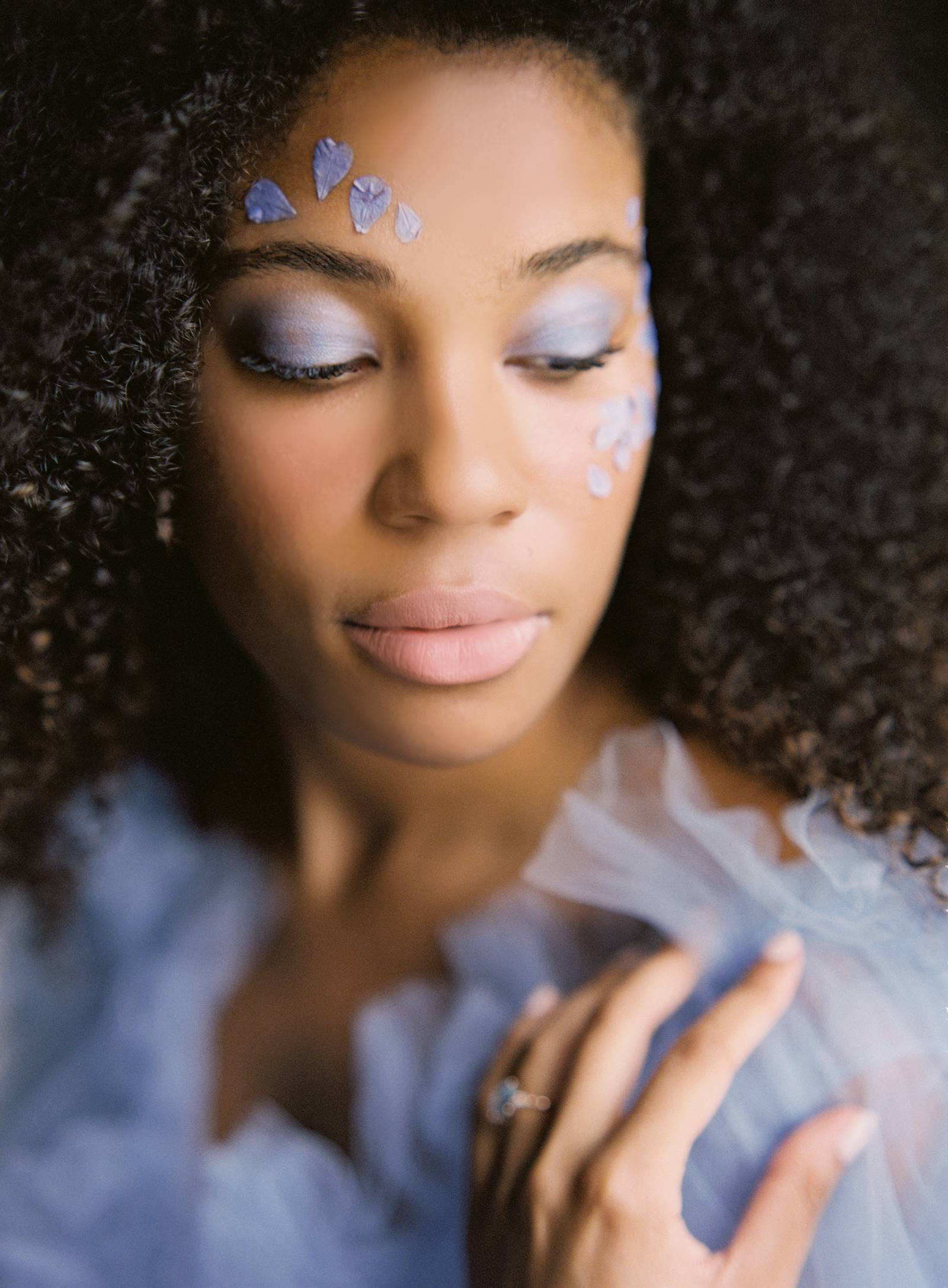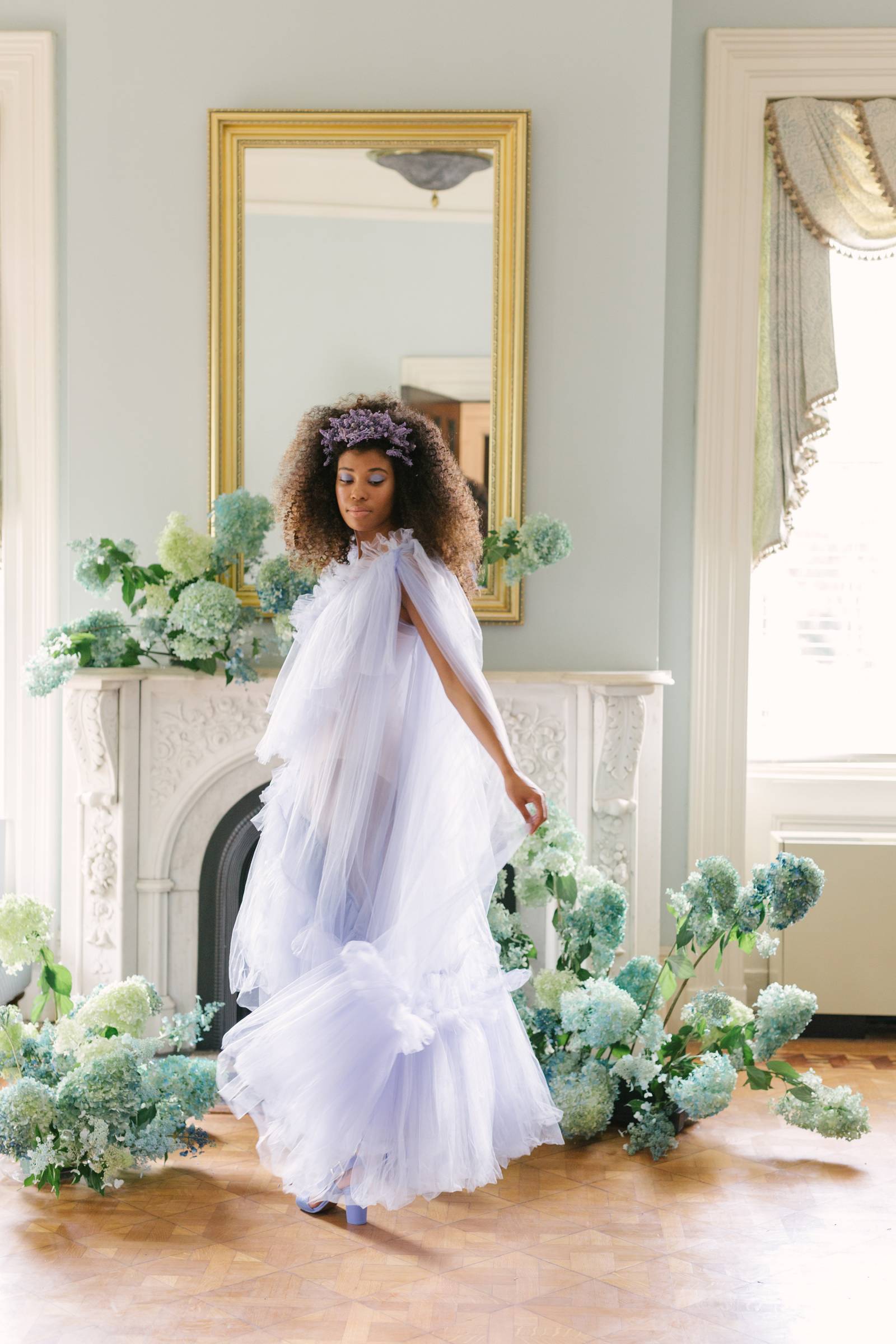 A huge thank you to Charleston wedding photographer ANNE RHETT for sharing this truly stunning wedding with us. Anne is a valued member of our vendor guide. With a passion for creating beautiful memories, she loves to tell people's love stories. "I am humbled by the joys of my job and the way my clients invite me to be a part of such beautiful life milestones. I would be delighted to get to know more about you and your love story!" See more of her portfolio HERE and you might also want to check out this Stunning Charleston Elopement including the Bride's beloved horses.