This serene chic sailboat shoot by Boise wedding photographer SEAN THOMAS will have you wanting to get out on the water stat! Influenced by the chic fashion of 1940s sailing enthusiasts, this session, shot in the stunning waters of the Santa Barbara bay, was created as a vehicle of inspiration for couples looking for their very own adventure on the ocean. Working with stylist HAROUN EVENTS, Sean tells us, "We wanted to keep it light in tone, allowing the fabric material and colour choices to nod towards that of a 'bride' and 'groom'. Having her wear whites and him shades of black and tan, to contrast but still complement her look.
Setting out early, we were able to catch the sunrise coming up over the low hills surrounding the bay. The sun rays casting golden streaks across the sky, framing the sailboat gliding across the still morning surface. The couple enjoyed the quiet moments together, breaking open a bottle of champagne and sampling the fruits and cheeses from perfectly prepared charcuterie platter. While out on the bay, we danced among the glassy waves, catching the glimpse of the occasional spout of a cresting whale on the horizon.
Once we were back on the dock, surrounded by the vaulting spires of sailboat masts and bone white vessel hulls, we spent the last few minutes of the morning shooting portraits on the sun-soaked wood walkways. With the late morning sun reflecting off the rippling water lapping up against the sides of the tethered ships, we captured a few more elegant and casually romantic moments, encapsulating our Santa Barbara sailing adventure perfectly."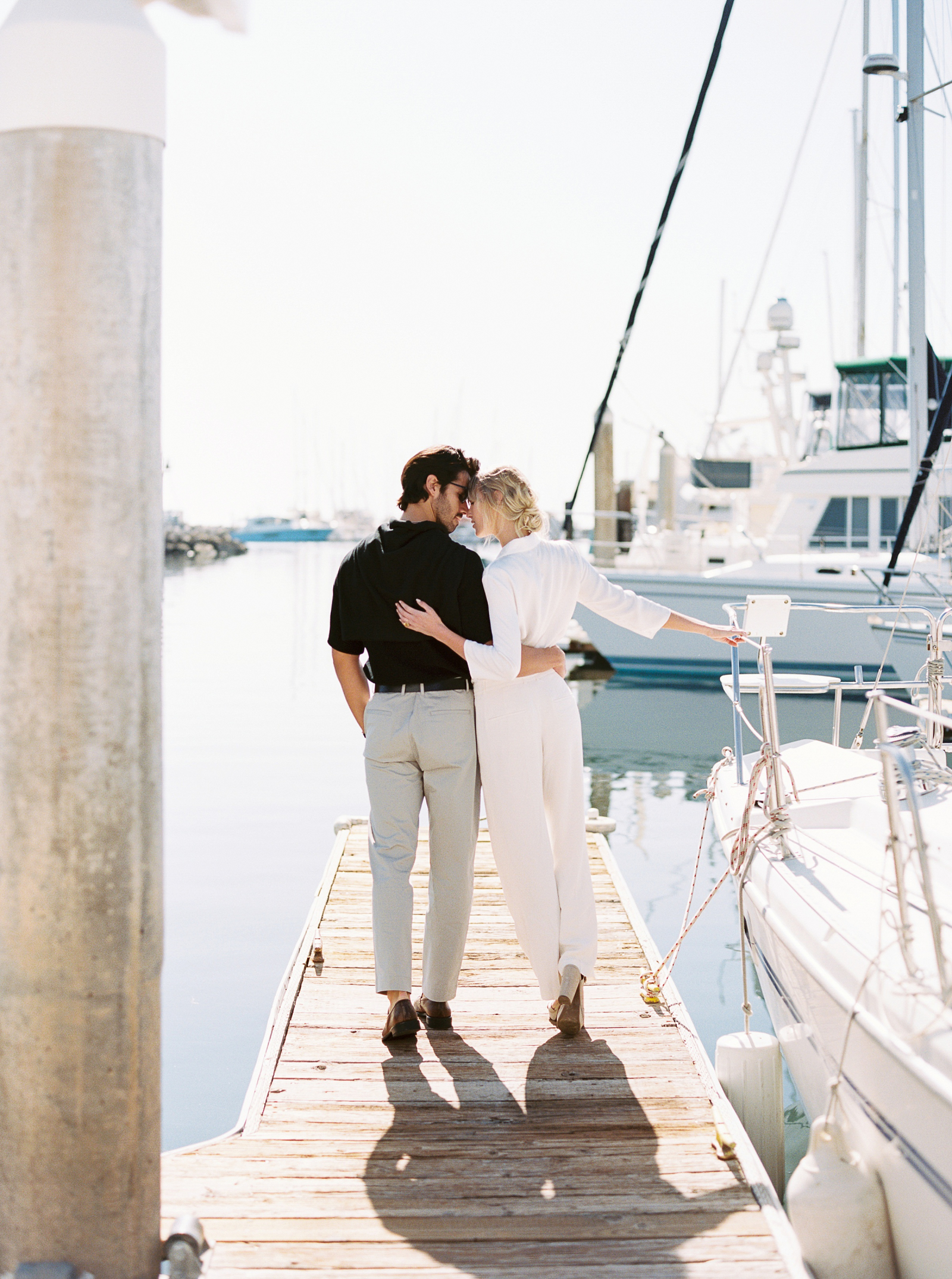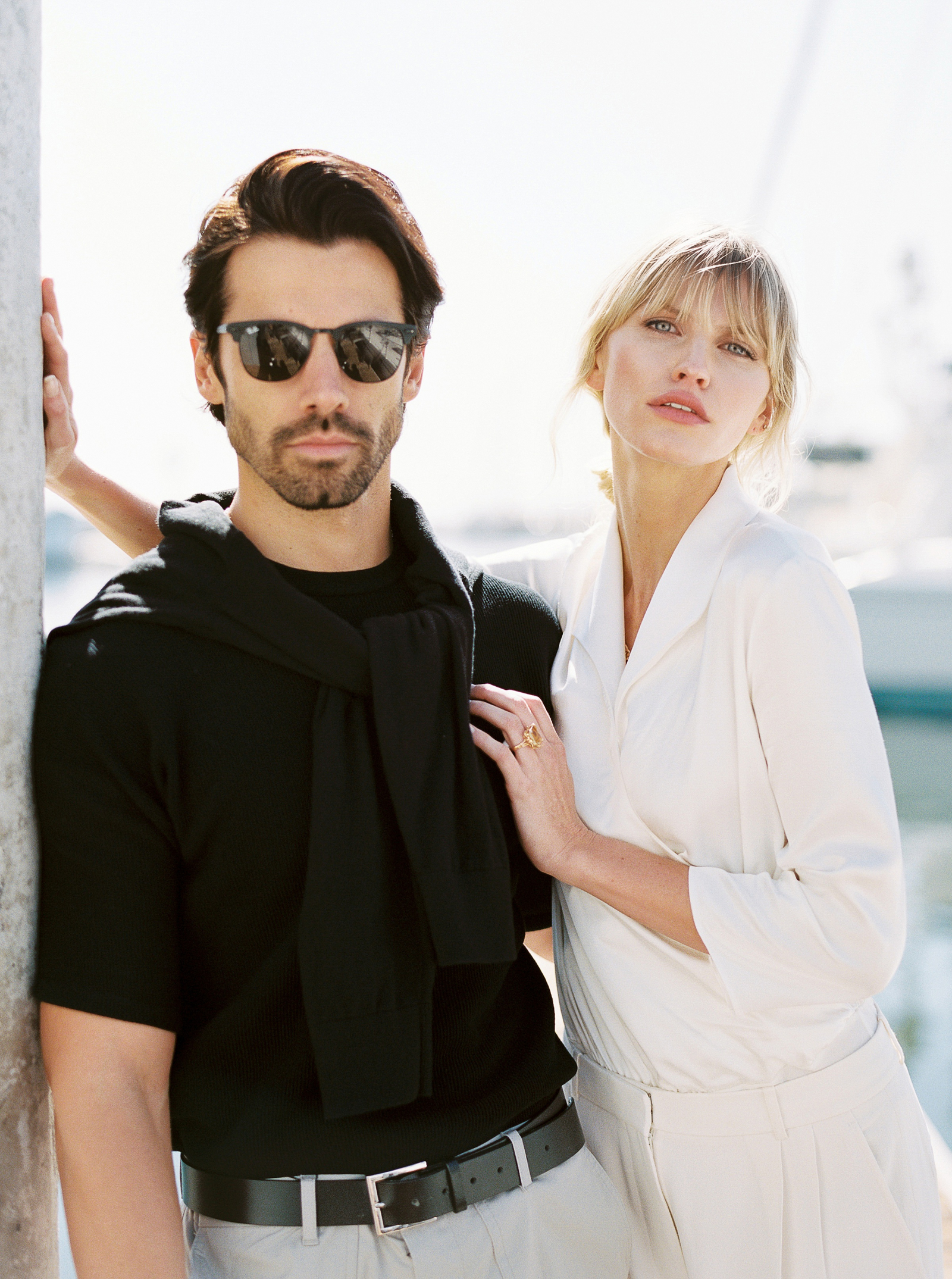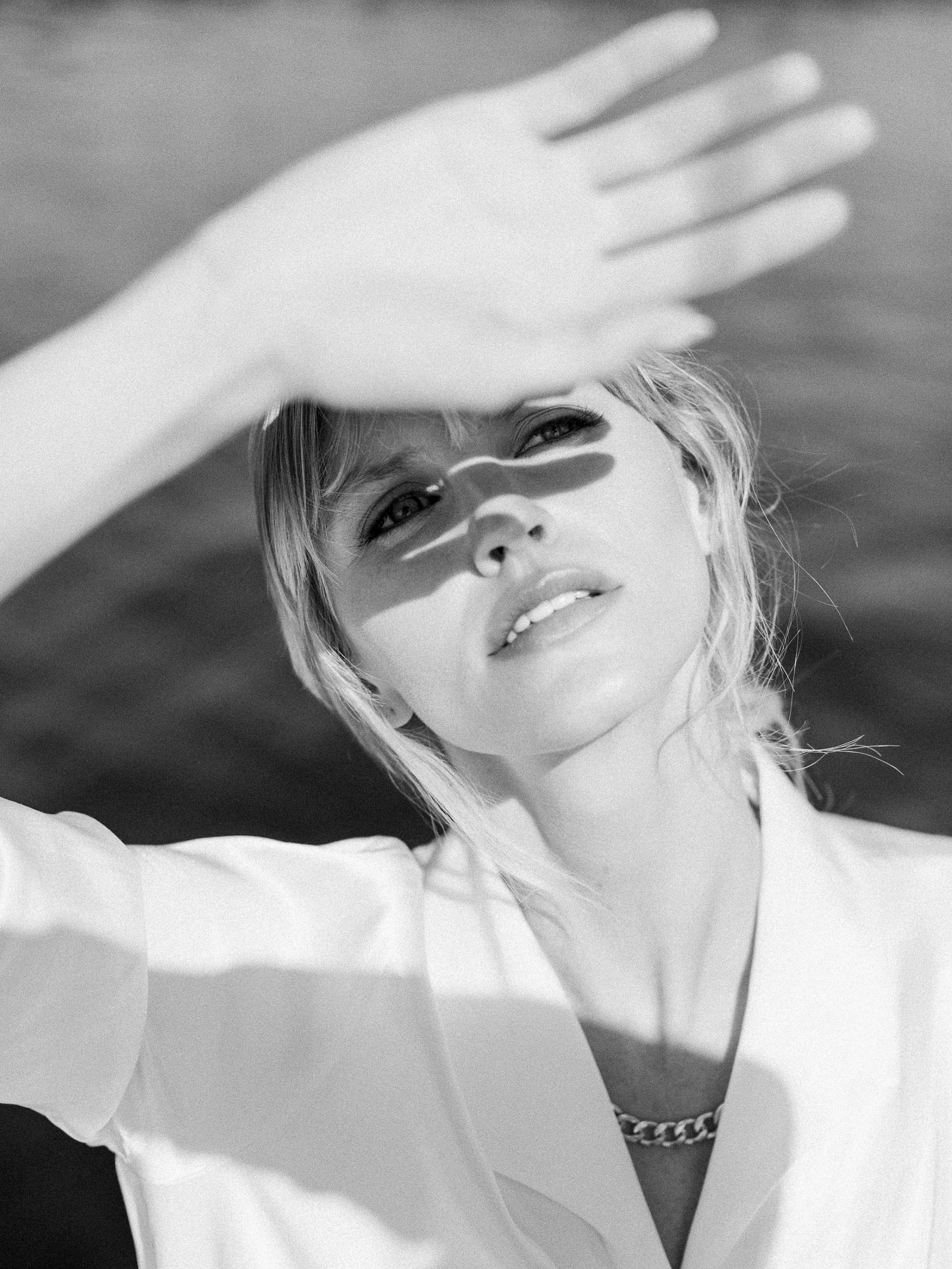 A huge thank you to Boise wedding photographer SEAN THOMAS for sharing this elegant and serene sailboat shoot with us. For this husband and wife team photography is a great way to combine their passions for human interaction, art, and travel. "We love finding those moments in time and freezing them forever in a picture that can be viewed for years to come. During your wedding, our goal is to capture true moments as they happen, which is why we always tell our brides that our style of photography is Journalistic/Documentary in nature. We love to capture those smiles, hugs, and tears of joy when they organically occur, telling an honest and real story of your wedding day." You can see more of their work here.