With a beautiful family homestead available to them, Jesse & Rob naturally chose to get married on this stunning plot of land with a city chic meets country charm style. With an overall minimalist aesthetic, they incorporated lots of elegant white, glass and marble to add the 'city' element to the day. The couple utilised several local vendors and suppliers from the Wairarapa region that they're so fond of, and as self confessed 'foodies' they worked with their caterer to put together a delicious menu that would showcase much of the produce that was grown on their homestead 'Waihenga'. They chose to dine banquet style so that their guests could pick and choose from dishes - tapas style. Basically it sounds like my dream wedding and I'm getting hungry just reading over their menu - which was of course all paired with local Martinborough wines. Perfection! Thank you to New Zealand wedding photographers BUBBLEROCK who captured this special celebration so beautifully!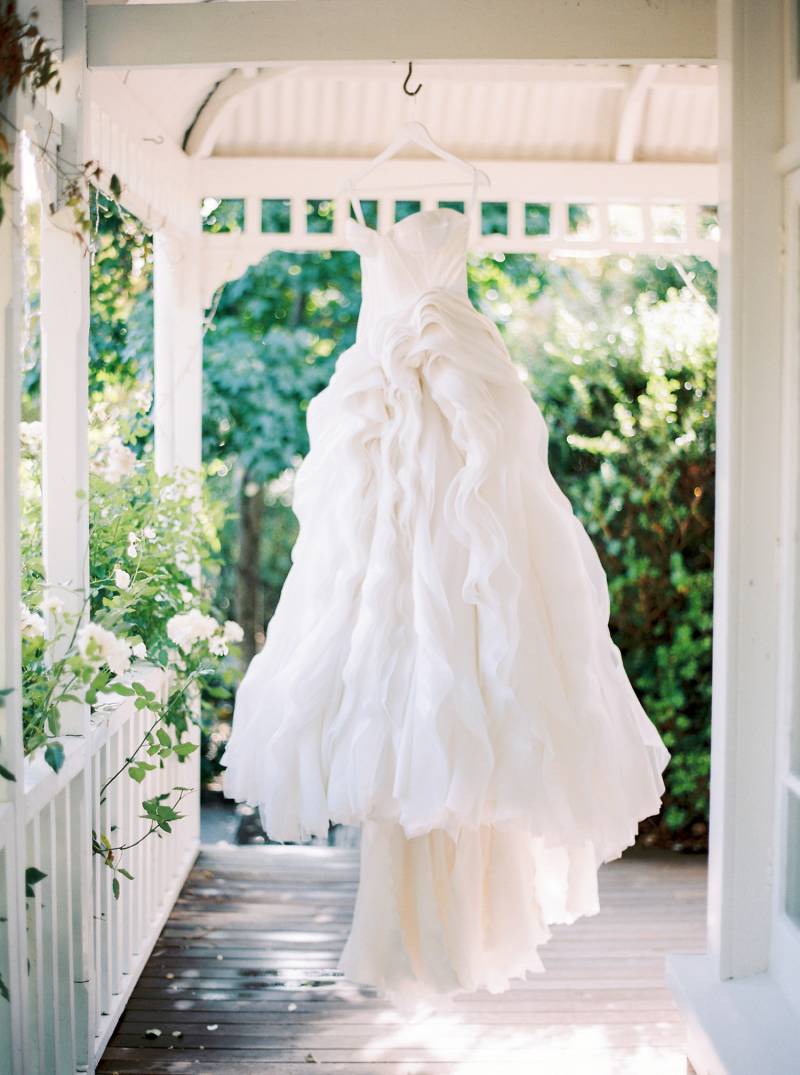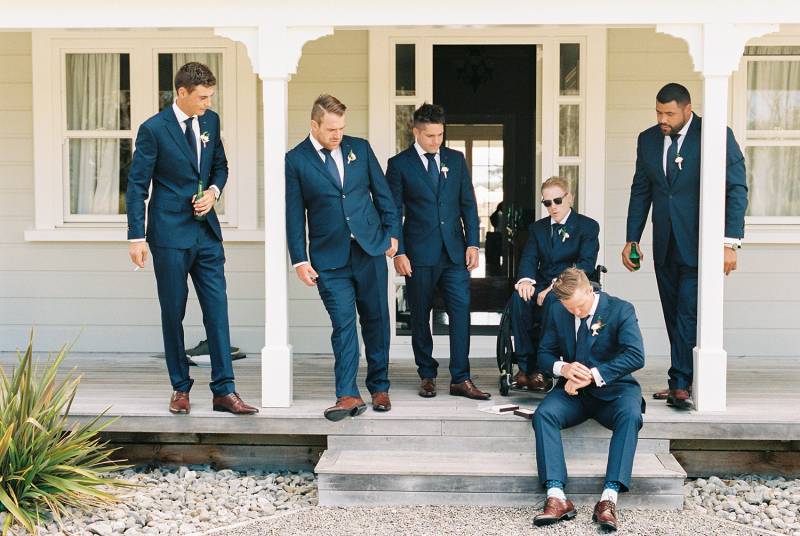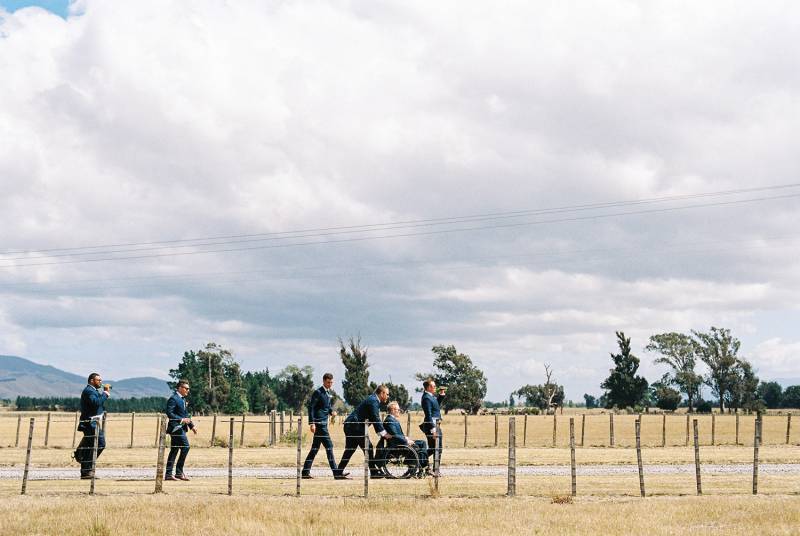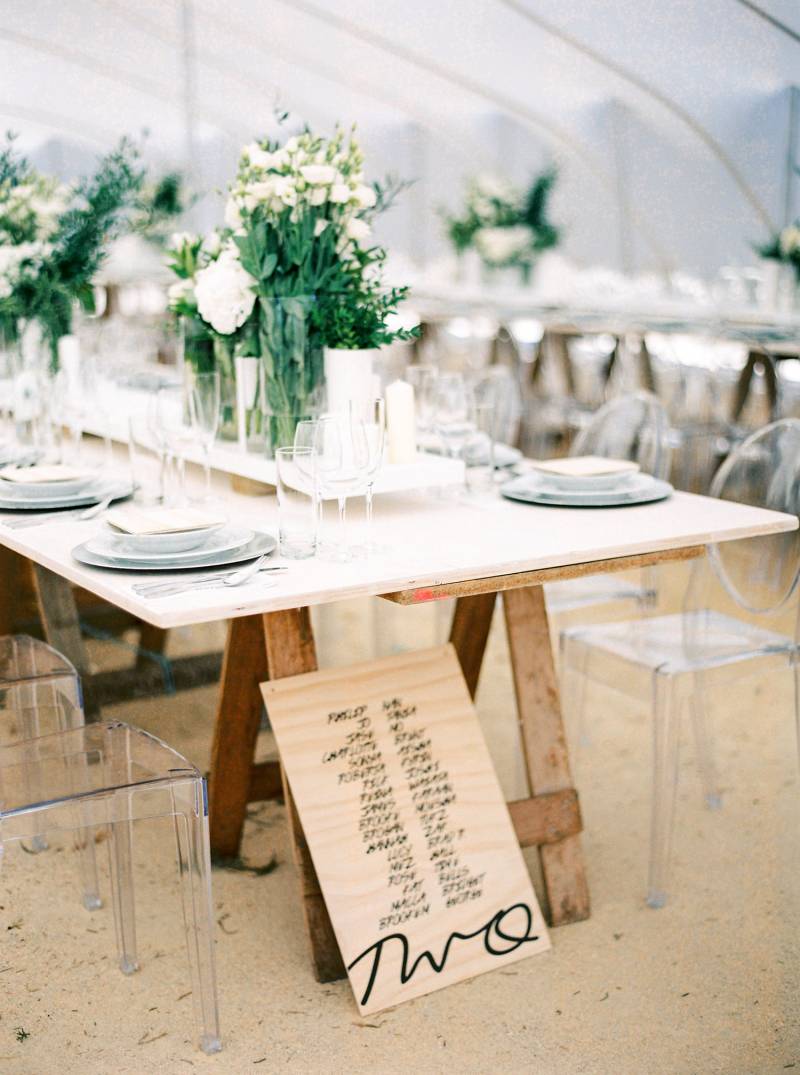 HOW DID YOU MEET? Rob and I met at the races. A boys day for him and a girls day for me! I wish I could say it was love at first sight, but I'm not sure I believe in that!! He had some serious ground work to do first!
TELL US ABOUT YOUR PROPOSAL: The proposal was a TOTAL surprise! Rob proposed on my birthday down at the river on our family farm. The best birthday present a girl could wish for!
TELL US ABOUT FINDING YOUR WEDDING DRESS: Ze dress... swoon! It was an absolute dream come true working with the boys from J'Aton Courture! I left their gorgeous fitting rooms after my final fitting feeling like the luckiest girl alive! The creative process that we embarked on highlighted the boy's unimaginable flair and talent and in my mind put them right at the top of the list as the world masters of bridal couture! The result... an incredible work of art that I will treasure forever!
DESCRIBE YOUR WEDDING FLOWERS: Huge lush clusters of different varieties of elegant white's and greens. Absolutely heavenly! My bridal bouquet was a huge lush bunch of white roses and the girls each had a different bouquet of white.
FAVOURITE DETAIL OF THE DAY: Our stunning flowers and beautiful wedding stationery... think luxe white leather, silver embossed text, beautiful heavy cotton paper stock and signage and menu's printed with rich text on thinly cut plywood - simple, minimalist and charming!
WHAT ADVICE WOULD YOU GIVE OUT TO A COUPLE PLANNING THEIR WEDDING? ENJOY! And be unapologetically honest about exactly how you want your day to be!
MOST MEMORABLE MOMENT? There were so many! Being surrounded by all our favourite people in the world was the most incredible feeling ever and walking down the aisle, in-front of them all, married, as Mr and Mrs Robinson was an absolute delight! In general we just wanted our day to be so much fun! We wanted to throw the best party of all time, which we feel like we absolutely did!
Thank you again to BUBBLEROCK for sharing this stunning wedding with us. For all of our New Zealand brides, be sure to check-out our curated vendor guide for talented New Zealand wedding photographers and incredible inspiration for your wedding day.