Gorgeous bride Celia focused on the mantra "simple is beautiful", when it came to planning her classic and elegant Minneapolis wedding to Bobby. The inspiration was to have a traditional, elegant and romantic day and you can see in these beautiful images by LAURA IVANOVA that they achieved just that and more. With its soft grey walls and white trim interior, CALHOUN BEACH CLUB offered a beautiful palette to work with and a classic Minneapolis space. The couple also loved that it had a balcony for their cocktail hour that overlooks one of their city's beautiful lakes.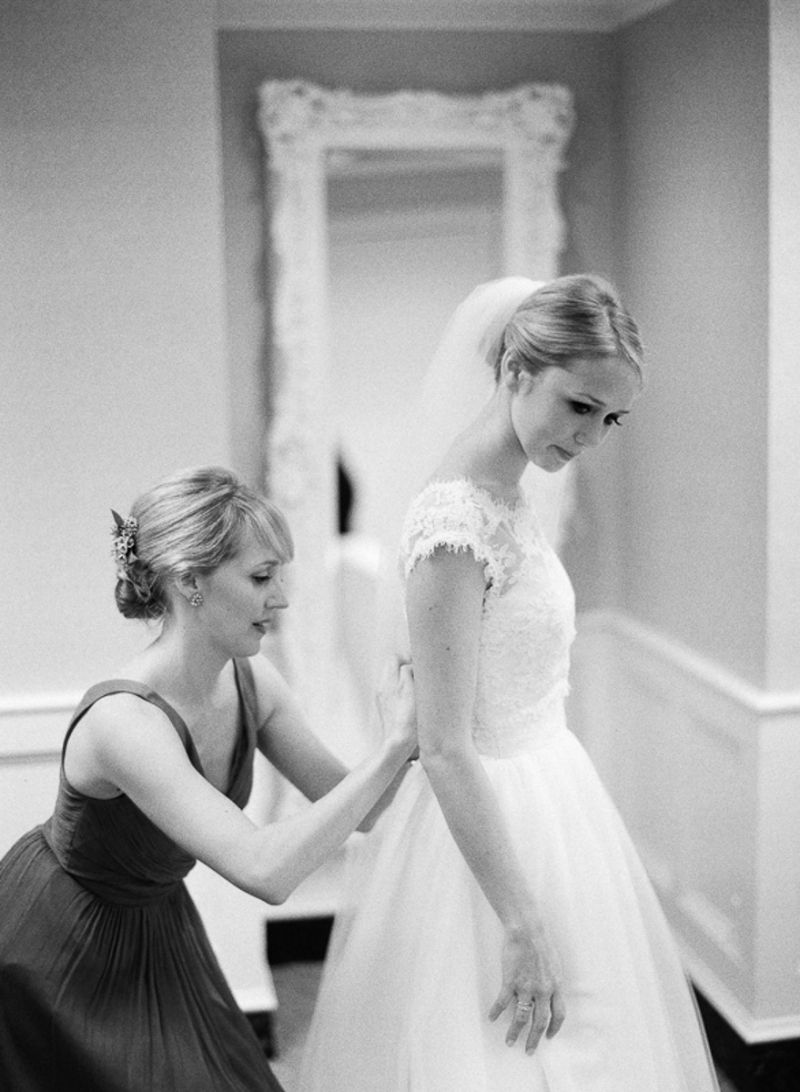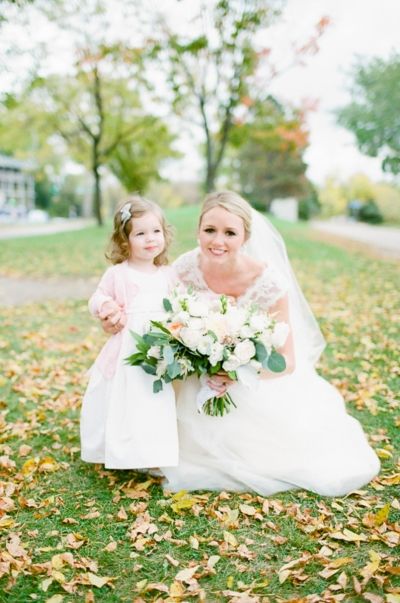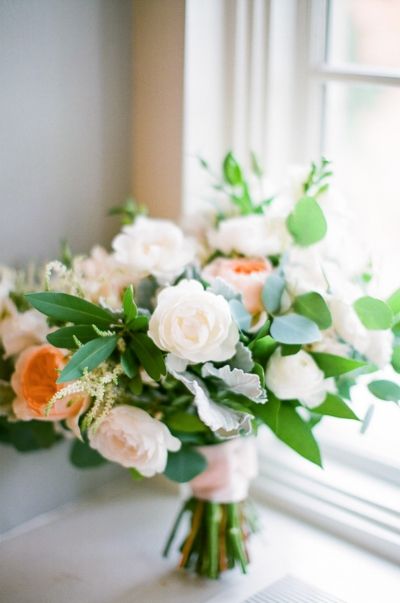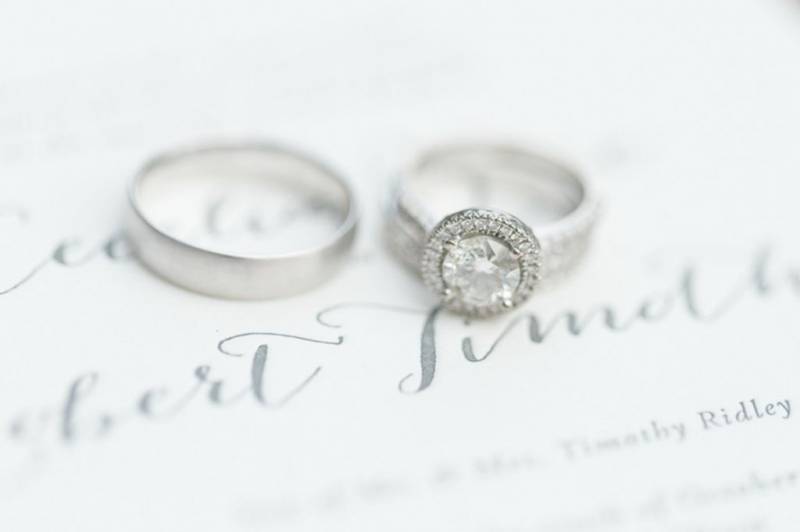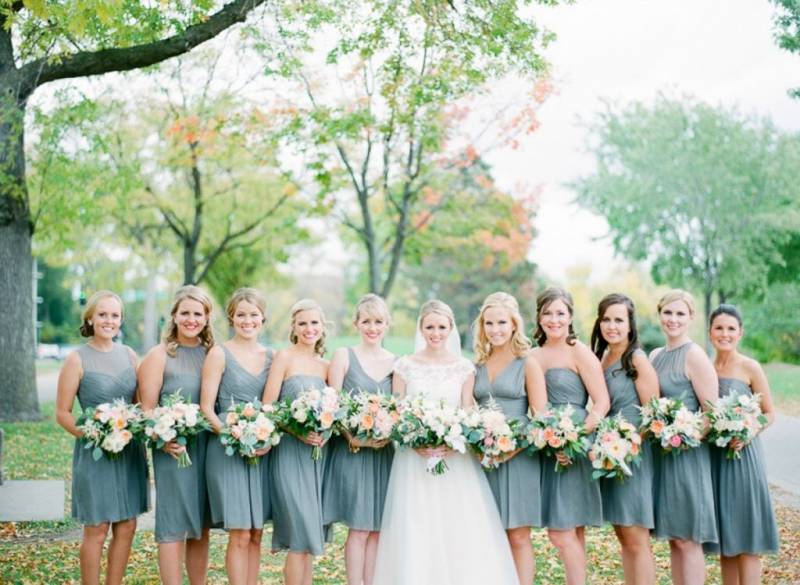 HOW DID YOU MEET? We met through friends at a restaurant in downtown Minneapolis - Lyons pub. Oddly enough as we were getting to know each other, we realized we had both been at the same bar the night before and hadn't seen each other - I think fate was telling us to meet! Lyons Pub now holds a special place in our hearts and was one of the locations we went to for our engagement pictures. It was also the inspiration for the customized matches that we gave to guests as a favor at our wedding (we used their logo on one side!).
TELL US ABOUT YOUR PROPOSAL: Bobby surprised me when I came home from work one Friday afternoon. I walked into our living room, which he had decked out with roses, candles, the works! He proposed and then we popped open a bottle of champagne. Then we went out to dinner with our parents to one of our favorite restaurants in Minneapolis, and Later that night met up with our friends for more celebrating!
TELL US ABOUT FINDING YOUR WEDDING DRESS: I didn't know exactly what I wanted, but I knew I wanted something that felt timeless. I loved the simple beauty of the amy kuschel dress, and felt it fit the venue well. We added the Jim Hjelm bolero to the strapless gown which allowed for two looks (I removed it for the reception and added a belt). I loved the idea of the dress telling the story of the day - from the formal church look to a fun party dress.
MOST MEMORABLE MOMENT? After we got out of the church, the whole wedding party piled onto a trolley. Instead of leaving right away, we turned on fun music and danced with the windows down while our guests exited the church. It was so fun watching their reactions to our celebrating!

ANY OTHER DETAILS THAT HELP TELL THE STORY OF YOUR DAY: We rode over to the church in a limo with just our parents - a special few minutes for the six of us to spend together before the evening began. The picture of my dad helping me out of the limo is one I cherish.