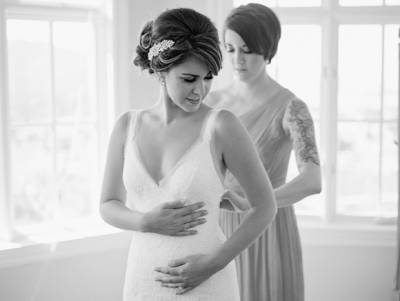 LAURA NELSON makes our heart skip with her beautifully romantic fine art photography, as showcased so well in this Oregon wedding of and Andrew. Their romance began 11 years ago when they met briefly just before Andrew was heading away to college, but it was enough for them to fall head over heels for each other. Since it all began in Oregon it was only fitting that they return there to get married. Wanting to hold both the ceremony and reception outside BELLE FIORE WINERY in the Rogue Valley of Southern Oregon, offered them enchanting gardens, numerous creative settings, breath-taking views and natural seclusion.
TELL US ABOUT YOUR PROPOSAL: It was a bright sunny Saturday morning when Andrew proposed. I had a feeling he was going to pop the question for months and was getting a little antsy, suspecting any romantic gesture as the beginning of a proposal. Needless to say, Andrew was trying extremely hard to make it a surprise. So one morning, he couldn't wait anymore and decided to just wake me up and proposed to me in bed. Best morning ever!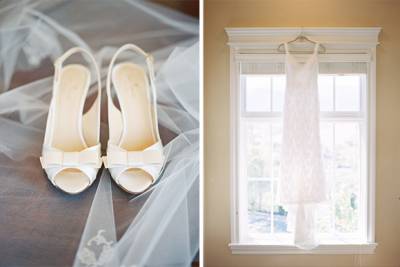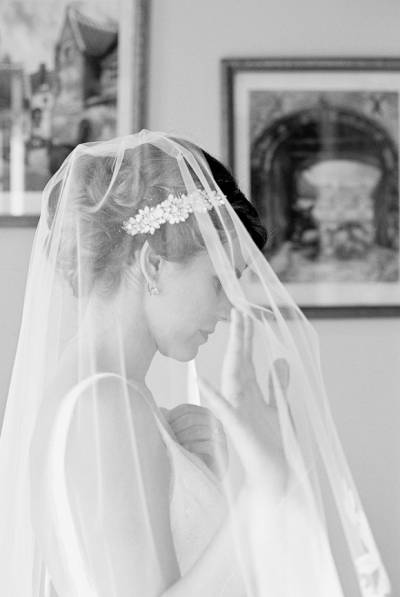 TELL US ABOUT FINDING YOUR WEDDING DRESS: During the wedding planning process we were living in Minnesota, which at times proved to be challenging when I needed my mom's opinion since she lives in Oregon. Luckily, Andrew's mom was always willing to help, so when we were trying to find the dress she was there with her I-pad in hand Face Timing with my mom. We only needed to go to 3 dress shops when we found Che Bella Boutique, not only were they attentive and extremely helpful, the boutique is adorable and filled with a variety of gorgeous dresses. I was looking for a lightweight dress that was subtle in style but had delicate touches of femininity.
ANY DIY/BUDGET ELEMENTS? My mom and grandmother and extremely creativity and have the ability to envision a concept and execute each detail perfectly. Sometimes when that happened, they weren't able to buy exactly what they wanted, so they made it. From the decorations on the arbor to the seating chart and signs, most every element was altered and/ or created by them.
DESCRIBE YOUR WEDDING FLOWERS: For the wedding, I wanted round, soft peony-like flowers that were mostly white with hints of soft pink. The flowers for the boutiques that were originally chosen weren't going to be available so we found garden roses, freesias and lisianthus, which luckily provided the same feel.
FAVOURITE DETAIL OF THE DAY: Our first dance had to be one of my favourite moments. It was incredibly beautiful with the sun setting over the vineyard and mountainside with Adele "make you feel my love" playing. It was one of the first times we were able to talk and allow the vows to set in. It was magical.
WHAT ADVICE WOULD YOU GIVE OUT TO A COUPLE PLANNING THEIR WEDDING? Communication and organization is key. If you opt out of a wedding planner realize there are a lot of details that go into a wedding and keeping track of emails, deposits and phone conversations will make planning some much easier.
MOST MEMORABLE MOMENT? Immediately after the ceremony as we are walking up the steps to the mansion, a large florescent yellow mountain snake slid in front of us. As fast as it was there, it was gone. I can be a little superstitious, so a couple days after the wedding I looked up the meaning of seeing a snake during your wedding, and it turns out to be a positive omen of prosperity and happiness.