The priority for Whitney & Ryan was to bring a group of people together that they love for their wedding. The STANLEY HOTEL in Estes Park, Colorado enabled them to have their guests stay on-site, and combined incredible mountain views with charm and history. "We loved creating a joyful, simple, relaxing atmosphere. We wanted the day to feel comfortable and easy for our guests; elegant but calm. We wanted guests to get a taste of how amazing Colorado since many were coming from out of town. Some of our priorities included time outside, fun activities, relaxing atmosphere and good bar and band." Sounds like the perfect recipe for a good wedding to me. Colorado Wedding Photographer SARAH PORTER captured their beautiful day.
As an avid gardener it was important for the bride to incorporate lots of greenery into the design of their day and the end result was Scandinavian inspired minimalism combined with garden vibes. She tells us, "Because of my connection to plants and gardening, I wanted the wedding to have a green-swept feel, just like our home. I decorate my home with a mix of raw woods, neutral colours and natural greens which helped provide vision for our wedding." Preferring simple, high quality design, Whitney wore a ALEXANDRA GRECCO gown in a decadent silk yet with a very simple classic cut.
TELL US ABOUT YOUR PROPOSAL: We chose the engagement ring together. We were on a walk in the snow in Rocky Mountain National Park when Ryan proposed. It was nice to have a combination of planning together with the surprise of when the proposal would be – we felt it was important for us both to be involved in planning this next step together.
TELL US ABOUT FINDING YOUR WEDDING DRESS: I had a hard time! I wanted something with long sleeves, made from a luxurious silk fabric. It was hard to find long sleeves. Found it at Anna Be in Denver, am a big fan of Alexandra Grecco's elegant, simple designs.
DESCRIBE YOUR WEDDING FLOWERS: I wanted mostly greenery! I wanted the inside to feel a bit like outside with draping garlands of different greens. I like how this is gender neutral rather than overtly feminine, and it goes with the neutral colour palate I liked.

FAVOURITE DETAIL OF THE DAY: The dessert table, the beautiful views, and my hair and makeup. My hair & make-up artists were able to do exactly what I wanted with a simple natural look. I was concerned about it as someone who doesn't really wear makeup, I didn't want to look like someone else or conform to what I "should" look like. The natural look seemed to be very atypical for bridal hair and makeup (most people encouraged heavy makeup) but that just isn't me and Devon and Tiffany were so supportive in getting this right. Ultimately I felt so confident and most importantly, myself!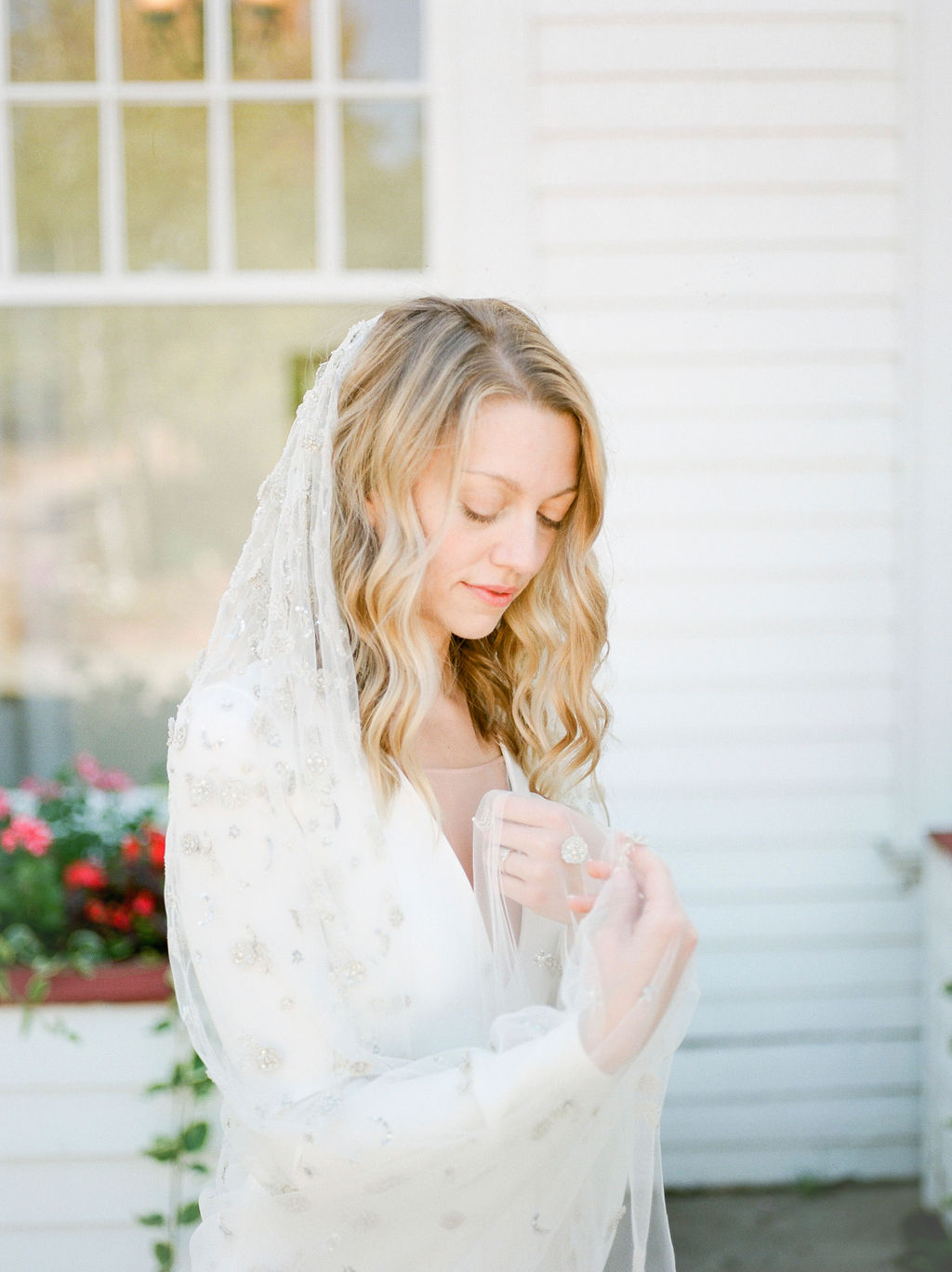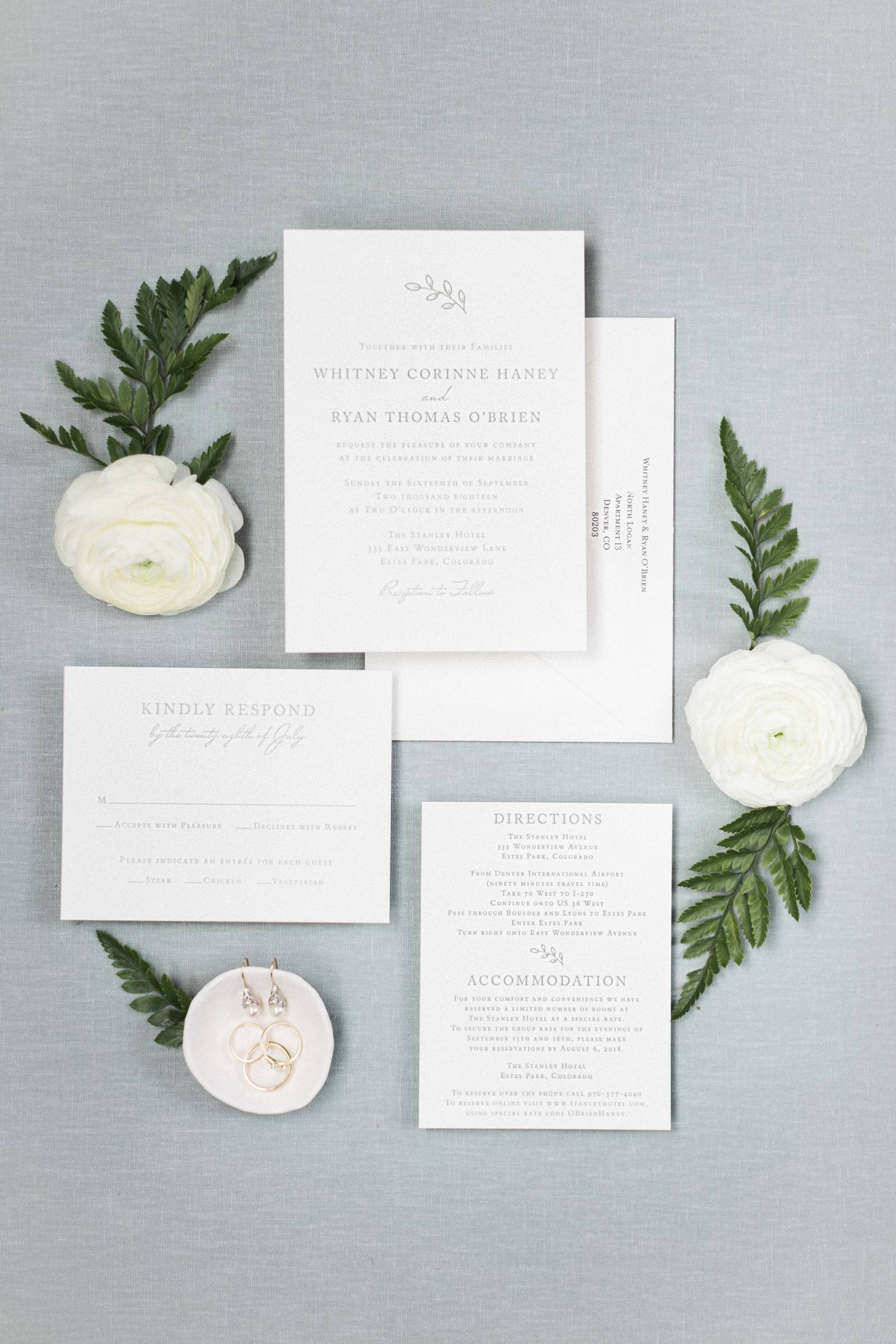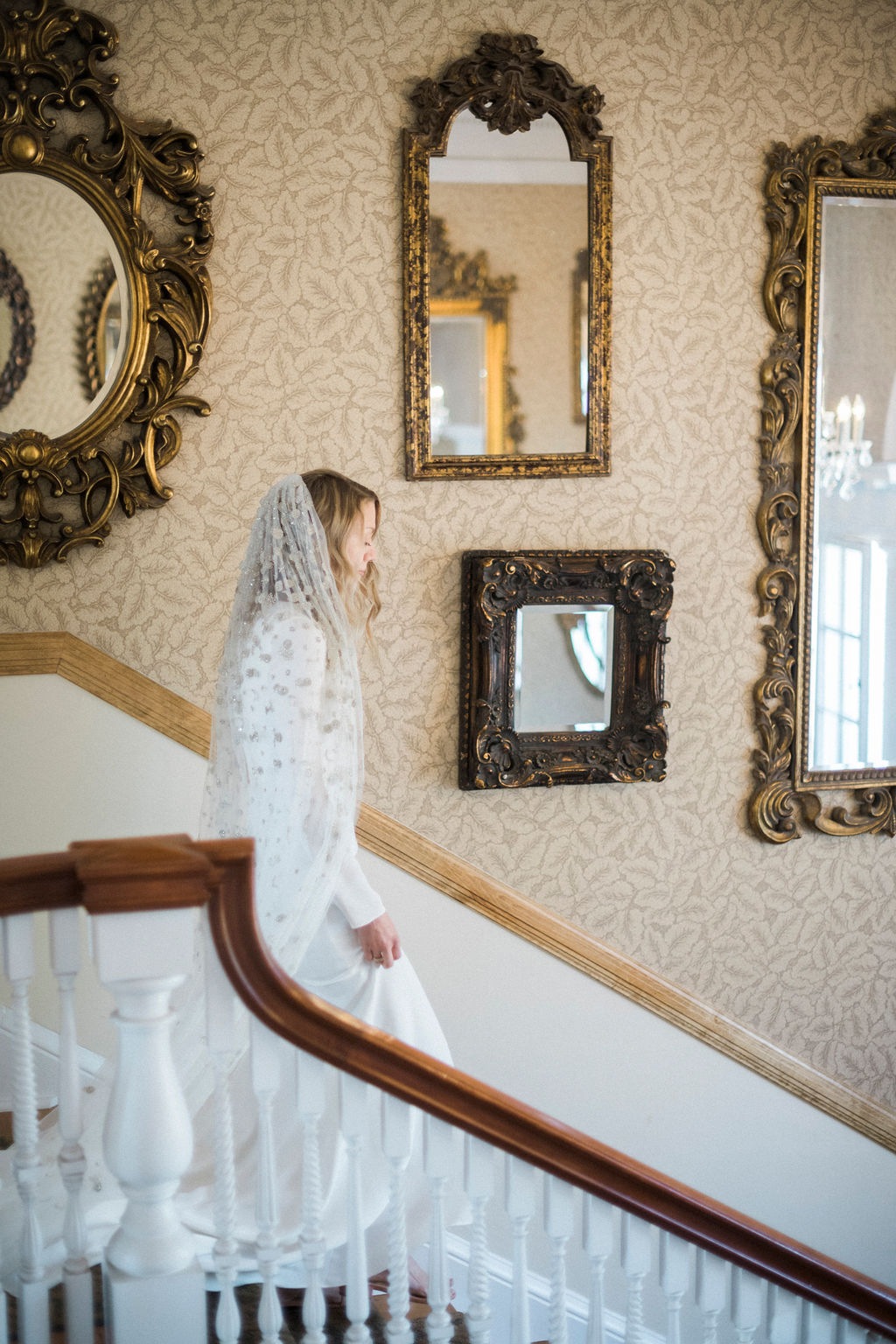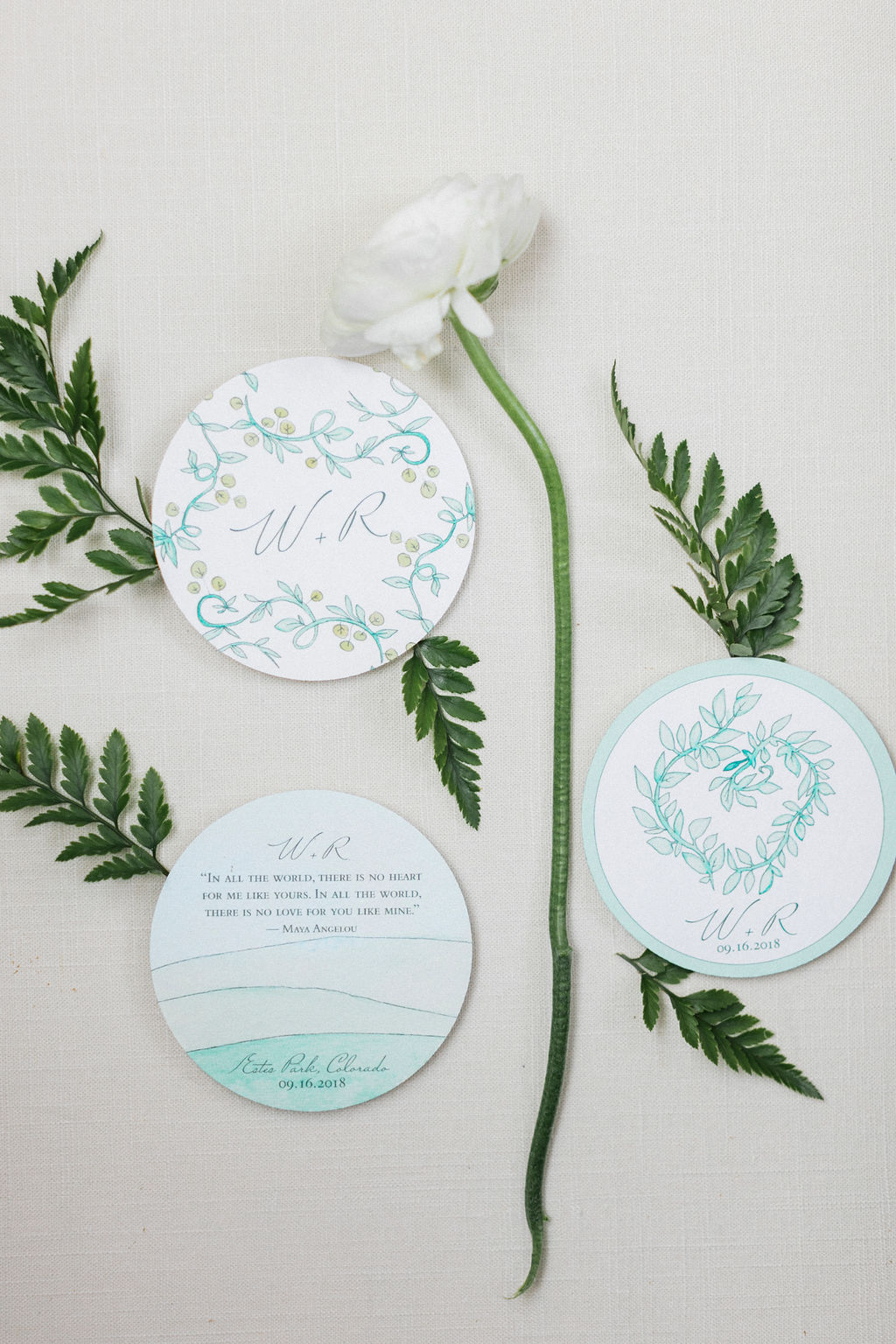 WHAT ADVICE WOULD YOU GIVE OUT TO A COUPLE PLANNING THEIR WEDDING? Focus on what is most important to you as a couple and keep reminding yourselves of your personal goals for the experience throughout. You are becoming a family, so think about your intentions as you move into this new stage! This is a good opportunity to reflect on what is most important for you in your married life, and practice how you will make decisions together.
MOST MEMORABLE MOMENT? I was happy and relieved once we were all ready and back together ready to go! Seeing each other for the first time after we got ready was really special. I hadn't seen Ryan's suit and he hadn't seen my dress, so it was a surprise for us both. I think we both help each other to feel calm and centred, so throughout the day the little moments alone and together with everyone were the highlights.
ANY OTHER DETAILS THAT HELP TELL THE STORY OF YOUR DAY? I think Ryan and I had a great experience doing this big project together. I learned more about how we'll we make decisions and work through problems together, that was wonderful to realise again and again throughout the process.
TELL US A LITTLE ABOUT YOUR HONEYMOON: We went to Panama, spent most of the time on a little island called Bastimentos. We had the time of our lives and almost didn't leave! It was our first international travel together and it was just perfect.
IS THERE ANYTHING YOU WOULD CHANGE OR DO DIFFERENTLY? I don't think so! Our priority is having a happy healthy marriage and loving each other. Anything more than that is just icing on the cake!
A huge thank you to Colorado Wedding Photographer SARAH PORTER for sharing this beautiful Colorado wedding with us. This fine art hybrid photographer is constantly inspired by the unspoken moments shared in the deep connection between two people completely immersed in love. "So much beauty exists in-between moments that I notice, unposed and vulnerable. These are the moments I would love to help you capture in your story. Every time I pick up a camera, it's an opportunity for connection. My process will revolutionise your perception of photography from fear to enjoyment. It is important that you experience the instances that leave you speechless and occasions that take your breath away on your wedding day." If you're looking for a Colorado wedding photographer you can see more of Sarah's work in our vendor guide.