For Colorado Wedding Photographer SARAH PORTER, Abby & Yuri's wedding day was a career highlight and it went way beyond the beauty of the day. It was the sense of deep connection that was infused into the entire celebration. "They lived in their day in a way that was truly remarkable and infectious. Abby and Yuri's wedding brought a spirit of celebration that reminds others of how good life together can be for a couple."
Held at CHEROKEE RANCH & CASTLE, gorgeous bride Abby wanted the wedding to feel as classy and timeless as the castle itself, but mostly wanted to honour the natural beauty of the setting. Meaningful details are important to her - from the types of flowers and rocks used, they were all relevant to the couple. She tells us, "I get teased about this all the time as I overthink these little meanings, but Yuri completely let me be "me" about it! So, we tailored our décor to natural and perennial items that would flow with the unique setting of the castle without drawing away from it - such as prehistoric greenery, rocks, and wood. These would also symbolise our everlasting commitment. We even included our choices in the program to help guests see what we were seeing:
FERNS represent sincerity, confidence, shelter, and love. EUCALYPTUS is a protective and nurturing plant with its oil commonly used for reducing pain, stress, and fatigue. KING PROTEA named for the son of Poseidon (Proteus) exemplify his diversity, transformation, and courage. AGATES (the geodes) have a calming energy, bringing support and encouragement. They are believed to facilitate growth and stability. CIRCLES are a symbol of wholeness and peace. With no beginning or end, they signify endlessness—and to us—who we are, where we have been, and where we commit to go together. They represent the notions of totality, timelessness, and potential—similar to those of marriage. HEXAGON is the most efficient, strong, and least wasteful shape, thus representing harmony and balance. Commonly found in nature, bees use them because no other shape maximises space with less material. The honeycomb similarly represents abundance, ease, and prosperity."

HOW DID YOU MEET? We worked in the athletic department at UC Berkeley and bumped into each other in the hallways near the locker room (I worked in a variety of roles – most recently in Academics - and Yuri was the Associate Head Coach for Men's Swimming). It took about three years of romantic hints from Yuri, like "hi" and "how's the weather", until he took me on our first date.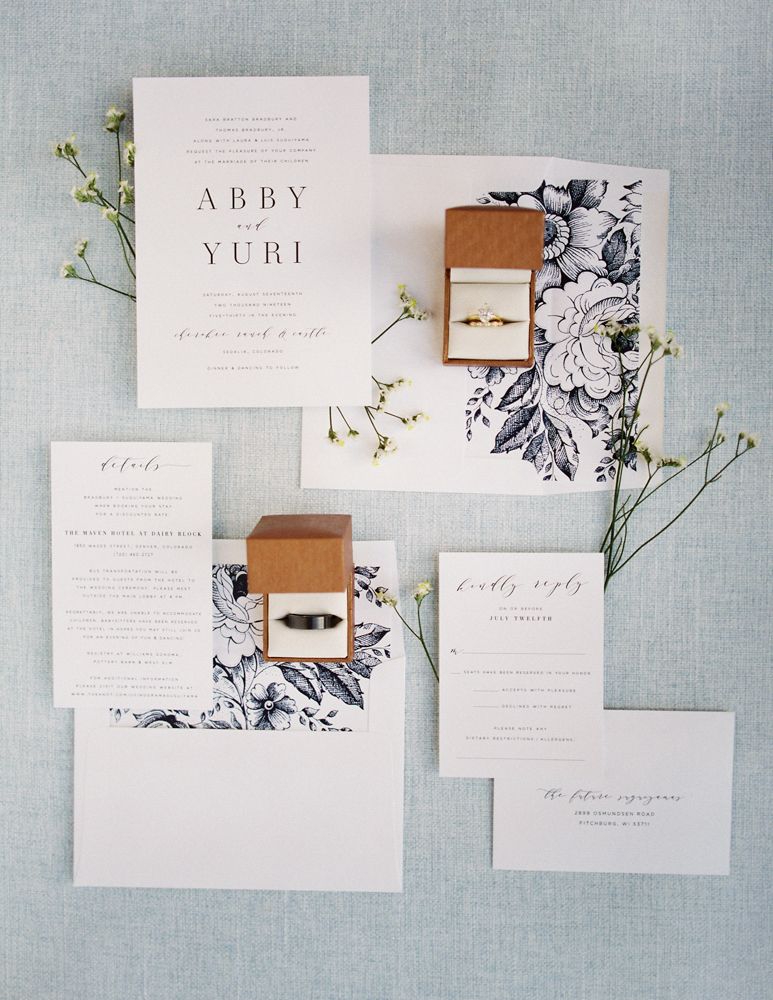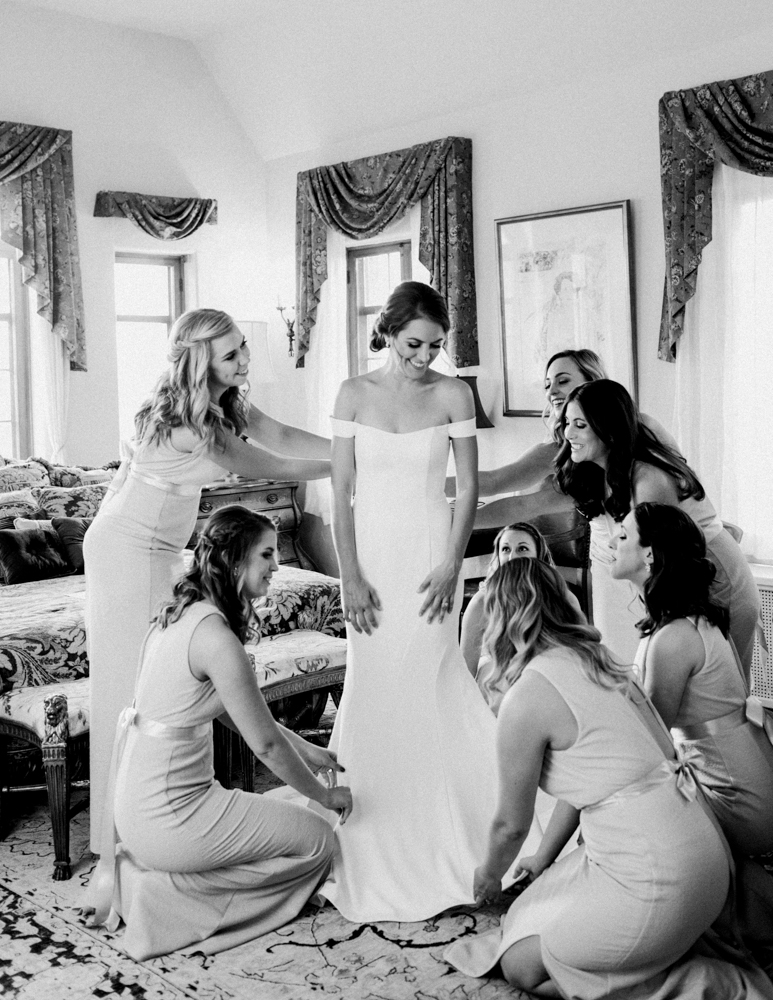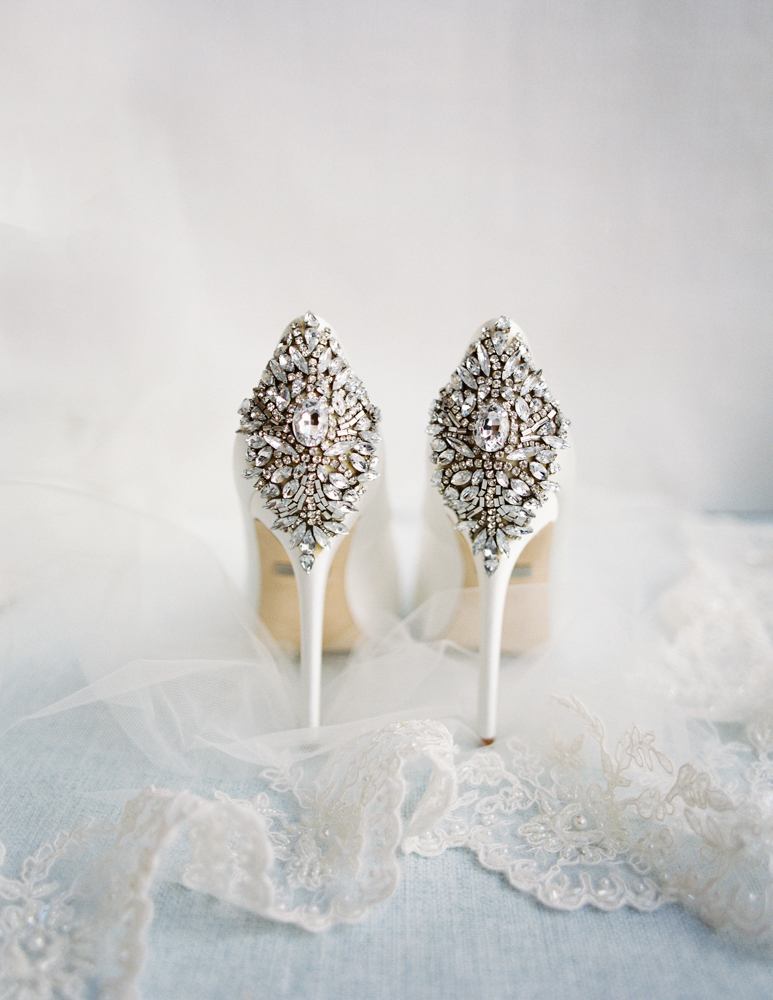 TELL US ABOUT YOUR PROPOSAL: One of the first times we had more time to talk (more than the "hallway hello's") was after the swim team had their end of the year banquet. We had grabbed drinks with a few friends and then Yuri and I walked to our cars in the same direction, but decided to keep talking and grab some pizza. This extra time to get to know one another ultimately led to our first date. A few years later, we went to another swim team banquet and afterwards, Yuri took me on a walk through campus to reminisce on all of our favourite spots throughout the years. He put his jacket around me, as he had many times before on the chilly nights (I always forget a coat), but unbeknownst to me, the ring was in the side pocket. We grabbed pizza at the same place and walked to his car, which was parked in nearly the exact spot as our cars had been the first banquet night. When we got to the car, he got down on a knee and told me to check the jacket pocket – at which point a large crowd leaving a concert came pushing through the same area! He got back up, put me in the car (a torturous 15 minute drive holding the most stunning ring), and we went to my apartment where he wanted to try again! We had wine, watched a movie, and had a perfect night in.

TELL US ABOUT FINDING YOUR WEDDING DRESS: I rarely get to be home for the holidays because of my job, but was able to make it home for a few days after Christmas. My two sisters, Anna & Katie, wanted to be sure we wasted no time in finding the perfect dress. My older sister had booked appointments at multiple places throughout Denver and we spent a full day (along with my mom) going to different places, as well as making pit stops for mimosas, ice cream, and appetisers! We. Had. A. BLAST! When we got to the Little White Dress shop, we were blown away by the number of options in my price point. Our stylist, Nancy, was an absolute hoot, and did not mind at all that I wanted to try the whole store on! She even gave me a handful of faux flowers and had me "walk down the aisle" to myself in a mirror. Eventually, it came down to two different dresses – one was full of lace and intricate designs and the other was a more pristine white, seemingly simple dress that had interesting elements to it. I thought back to my future husband (who has a preference towards the clean cut) and how I wanted to be seen in his eyes that day, so went with the dress that I felt best in and the one I knew he would love.

WHY DID YOU CHOOSE THIS LOCATION? We really wanted our wedding to be in the mountains, but all of Yuri's family and almost all of our friends would be traveling out of state. We decided that we wanted it to feel like a "destination wedding" where they could still experience the mountains, the plains, and the city because so many guests would be seeing Colorado for the first time. But, we still wanted it to be convenient. Cherokee Ranch & Castle, a breathtaking location, checked all of those boxes. The drive up to Cherokee Ranch is spectacular. You see all types of wildlife and rocks and trees. Once there, the views of Pikes Peak and the valleys and Denver are unbelievable. There is a WOW factor you cannot describe.It also has a special place in my heart because the same day we saw that venue, we went to the hospital to visit my grandfather immediately afterwards (as he had an accident that morning). When talking to him, I learned that my grandfather knew the former owner of the castle, Tweet Kimball, through their work at the National Western Stock Show. What a happenstance! Tragically, his accident had severe complications and my grandfather passed away a few weeks later. This day turned out to be the last time I was able to see and speak with him, but because of it, I was able to feel that memory with me through our wedding.
DID YOU HAVE ANY DIY ELEMENTS? A few, actually! I have a huge affinity for rocks (like, I legitimately had a formal rock collection as a child), so I wanted those to be integrated throughout the day. To emphasise them, I hand painted the names of each guest on the individual geode escort cards as well as the 15 table numbers / cards sign. I also designed and printed much of the paper-products, such as the programs, guestbook cards, seating chart, drink menu, and other signage. Our gift bags included handmade mints by my mom and Aunt Tia, which were a big hit.

DESCRIBE YOUR WEDDING FLOWERS: The floral pieces were one of the most important parts for me (again, based on all of my care for the meanings and symbolism which I probably overshared above). Isabelle Kline did a stunning job incorporating all of them. It was mostly classic greenery, like stems of eucalyptus, ferns, and blue thistles, and she added in a few pops of King Protea's that just jumped out!

FAVOURITE DETAIL OF THE DAY: Seeing Yuri at the end of the aisle. He is my favourite detail in every memory of that day.

WHAT ADVICE WOULD YOU GIVE OUT TO A COUPLE PLANNING THEIR WEDDING? To remember that while you are building out your wedding day, you should stay equally (if not more) focused on building your relationship towards marriage. The planning never felt stressful because we kept dating each other and thinking about how much fun we would have together on that day – and on our honeymoon – and in new jobs, etc. We never stopped thinking PAST the date of the wedding, so life felt normal and, later, we didn't have the "wedding hangover" that we so often heard about. In fact, most of the things we chose on our wedding day came from dates we went on or small moments in our relationship (seriously – we chose our first dance as Hootie and the Blowfish's, "I only want to be with you" because we kept laughing at each other through that song on the radio). They rarely came from a Pinterest board (well… maybe a few things!). And. Pick. Your. Battles. Some of the little things really do not matter that much in the grand scheme of the day. If you get to marry the person you love on your wedding day – it is a successful event!

MOST MEMORABLE MOMENT? We had one quick minute right after the ceremony and before meeting our bridal party to sign the marriage license where we could just hug. It was the greatest joy and biggest sigh of relief all wrapped up in a moment in his arms.
ANY OTHER DETAILS THAT HELP TELL THE STORY OF YOUR DAY? 1 - Yuri has a tendency to put paper towels in his pockets after cleaning up something or washing his hands. He regularly ends up with 8+ paper towels in there that I am always finding from doing laundry or after they have slipped out in the car. After I walked down the aisle to him and was about to take his hands, he pulled out a paper towel from his pocket! Even on our wedding day, he could not resist having them in his pockets!
2 – In keeping with the theme of "destination wedding" / "experiencing Colorado" that we wanted people to feel, it may be helpful to know the rest of the flow that weekend. Our hotel room block was at the Maven Hotel in the Dairy Block in downtown Denver – a perfect spot for people to see the city and mingle. After our rehearsal dinner at The Kitchen, we took all of our family, bridal party, and out of town guests to the Rockies Game. For the "big event", we were able to bus everyone to and from Cherokee Ranch from the hotel for a reasonable cost. This made it an easy trip for our out of town guests, and they were able to see and experience so much of my favourite city and hometown! Yuri and I did not have to think once we arrived in Denver – we just got to sit back, enjoy our friends and family, and let everything unroll!
TELL US A LITTLE ABOUT YOUR HONEYMOON: Oh. My. It was HEAVEN! We went to Sugar Beach in St. Lucia where we were able to get a mix of doing absolutely nothing on a beach with crystal clear water (snug between two giant Pitons) and exploring unique sites. We did scuba diving and snorkelling, hiked, went whale watching – all in a 5-star resort with unparalleled service and incredible food and drinks! Even with all the activities, we both went home 10 pounds heavier from all the delicious pastas!
IS THERE ANYTHING YOU WOULD CHANGE OR DO DIFFERENTLY? I feel like I let it go by too fast. You really do not get much time with everyone, and there is never another chance for that time back. If I could have made any change, I would have created some sort of opportunity to have more time with each person and get at least 1 hug from everyone! Spending more time at our photo booth or on the dance floor probably would have helped with that! Also – I never got to try the chocolate chip cookies and I was SO BUMMED! They looked awesome!
A huge thank you to Colorado Wedding Photographer SARAH PORTER for sharing this beautiful Colorado wedding with us. This fine art hybrid photographer is constantly inspired by the unspoken moments shared in the deep connection between two people completely immersed in love. "So much beauty exists in-between moments that I notice, unposed and vulnerable. These are the moments I would love to help you capture in your story. Every time I pick up a camera, it's an opportunity for connection. My process will revolutionise your perception of photography from fear to enjoyment. It is important that you experience the instances that leave you speechless and occasions that take your breath away on your wedding day." If you're looking for a Colorado wedding photographer you can see more of Sarah's work in our vendor guide.