It was a decade between their first meeting just after college and their second, which saw them set up by a mutual friend at a pre-World Cup soccer match. After a first date over a degustation meal they soon discovered that a Hawaiian boy and a Thai girl can have a lot in common! With home being in New York and family in both Thailand and Hawaii, Plern & Tanner sought to find a middle ground destination and settled on the Napa region, with its gorgeous natural surroundings being a major drawcard, not to mention the wine! ERICH MCVEY was there on the day to capture all the beauty at CALISTOGA RANCH.
TELL US ABOUT YOUR PROPOSAL: Soccer introduced us and also sealed our relationship, as we got engaged in January 2016 while on a soccer trip to the UK. The magic moment finally happened on an unknown street corner in Liverpool on Sunday evening after a few missed opportunities that weekend!
TELL US ABOUT FINDING YOUR WEDDING DRESSS: I went to about eight wedding stores in New York and tried on close to 100 dresses until I finally found my dress at Saks Fifth Avenue. I knew I wanted a sheath dress and ended up with a simple yet elegant gown designed by Victoria Kyriakides. The dress was comfortable and light but had delicate, beautiful lace. The designer was also so easy to work with and allowed me to make some design alterations. Amazingly, I was able to do my first fitting with the designer herself!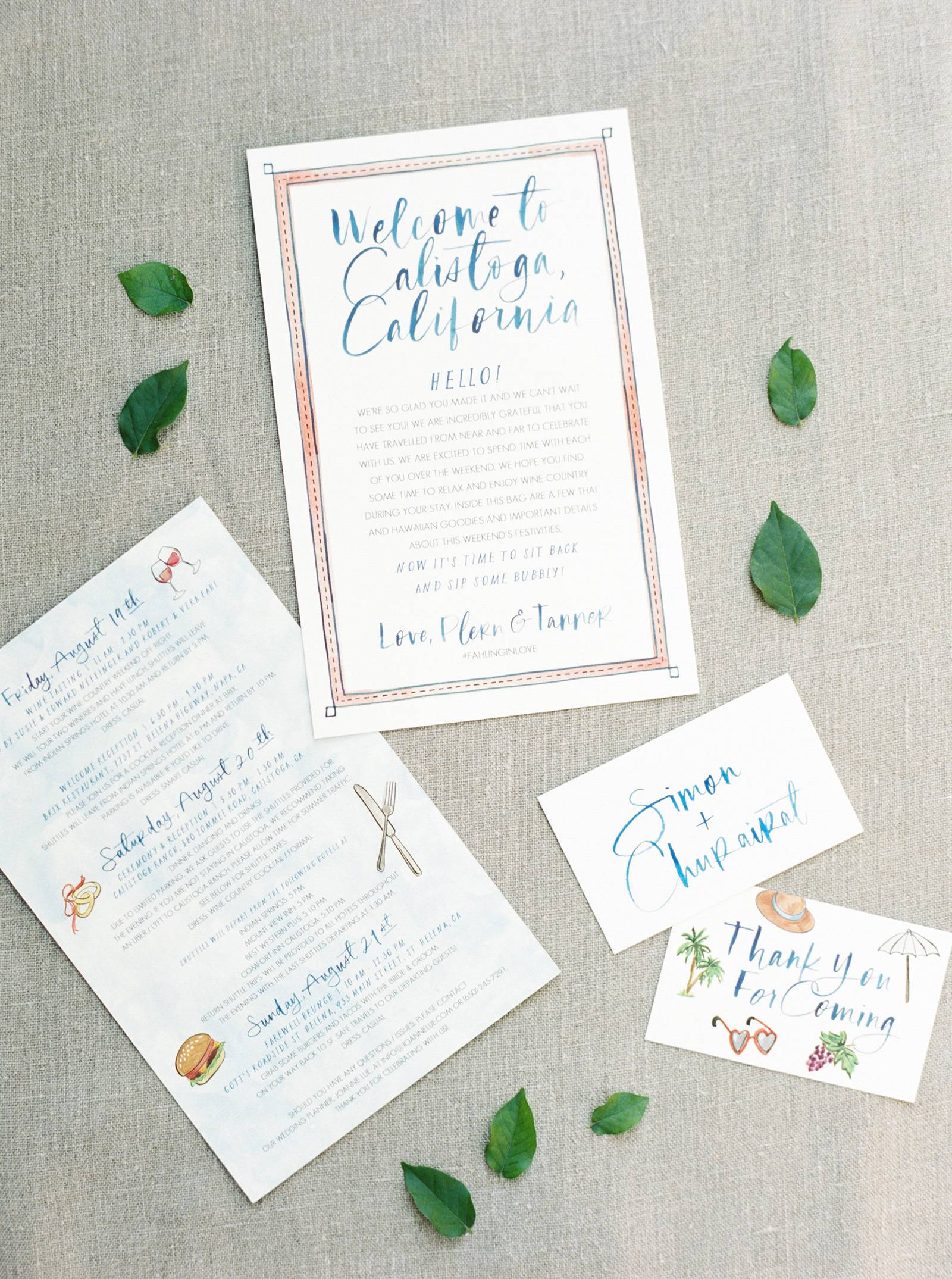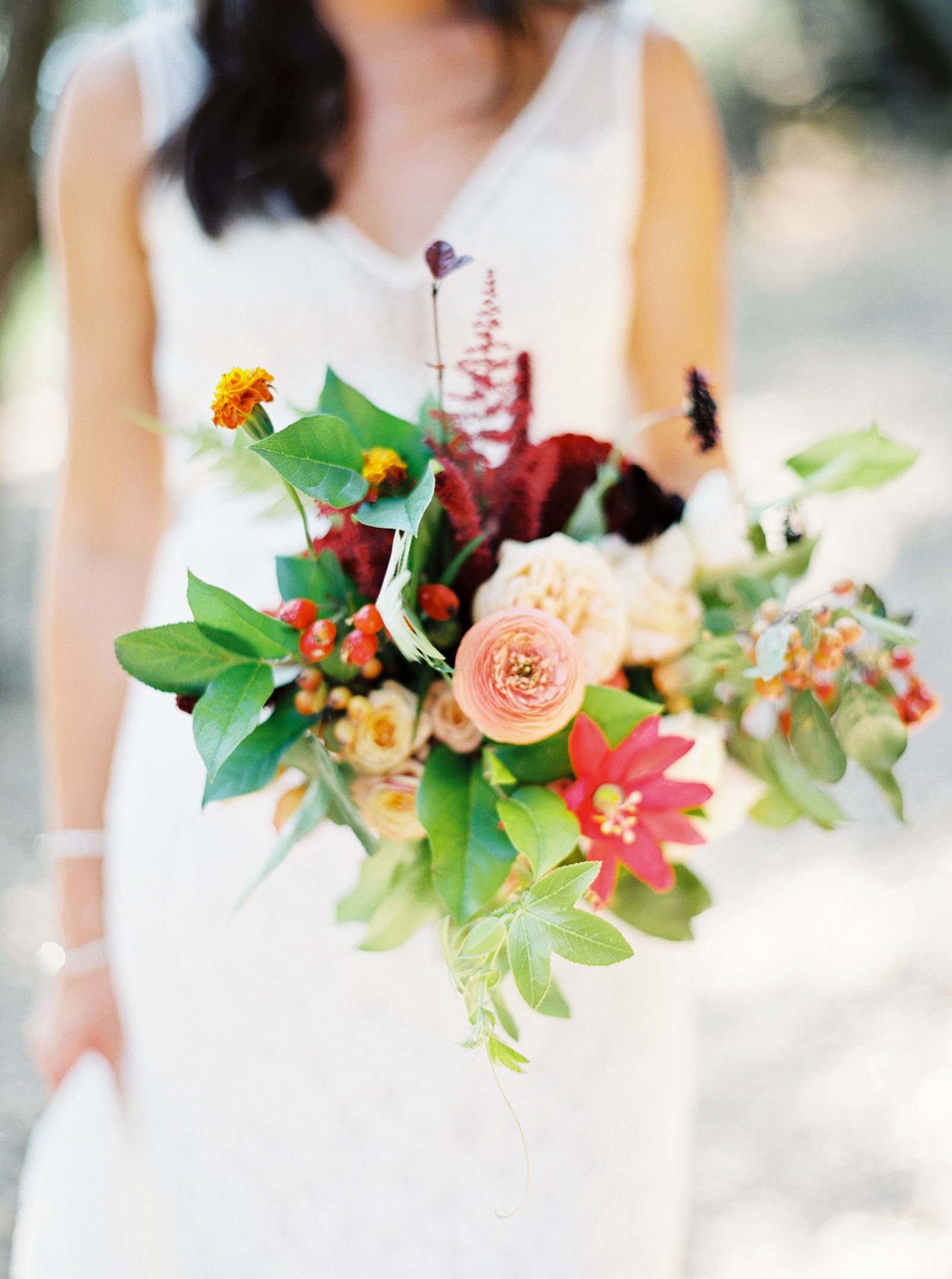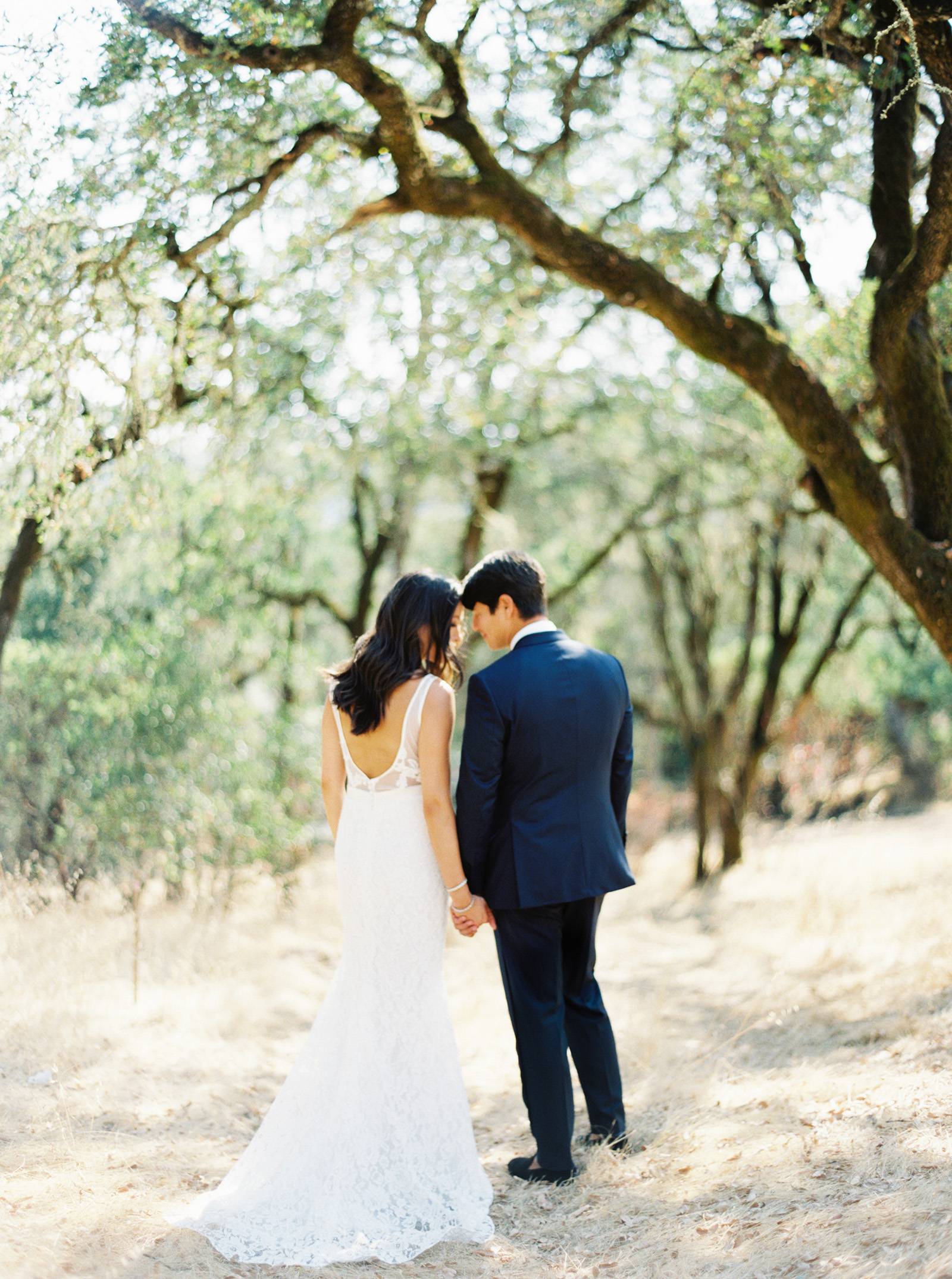 DESCRIBE YOUR WEDDING FLOWERS: Shotgun Floral Studio created a rustic country style for both the bride's bouquet and the table arrangements. Using rich, deep red hues as a base, blooms of more muted pinks, peaches and yellows were added to tone the overall look down a little.
WHAT ADVICE WOULD YOU GIVE TO COUPLES PLANNING THEIR WEDDING? Get a wedding planner! And choose them carefully - make sure you get along with them, understand and like their style by looking at previous events they've worked on, and understand their budget expectations. Then trust their recommendations; don't look at endless options.
MOST MEMORABLE MOMENT? The most memorable moment was the ceremony which was officiated by one of my best friends. He saw our relationship develop, so could speak to it meaningfully and with humour.
ANY OTHER DETAILS THAT HELP TELL THE STORY OF YOUR DAY? That day I felt so loved by everyone that I was surrounded by. There was no apprehension, we were with all of our favourite friends and family. It was a beautiful weekend we'll never forget.