As a photographer, Ali has seen her fair share of weddings-in fact she met her husband to be whilst working at the wedding of his twin brother. Instantly smitten, Evan used his charm and wit during the speech to impress her. When it came to planning her own big day, sentiment played a big part and they returned to Liberty Lake in eastern Washington where Ali's Dad grew up. "I've always loved the lake, the laid back vibe and the beauty of the property. We wanted to combine that with our stylist KALEB NORMAN JAMES' incredible talent to create something very us." Working closely with Kaleb, they created all the elements as a team with groom Evan designing much of the stationery, the bride's dad working tirelessly throughout the summer to transform the property and her mum constantly planting to ensure its beauty on the day. They even tore down a cabin and leveled the land to create a special area for the ceremony. The festivities were beautifully captured by one of our favourites, Portland Wedding Photographer ERICH MCVEY.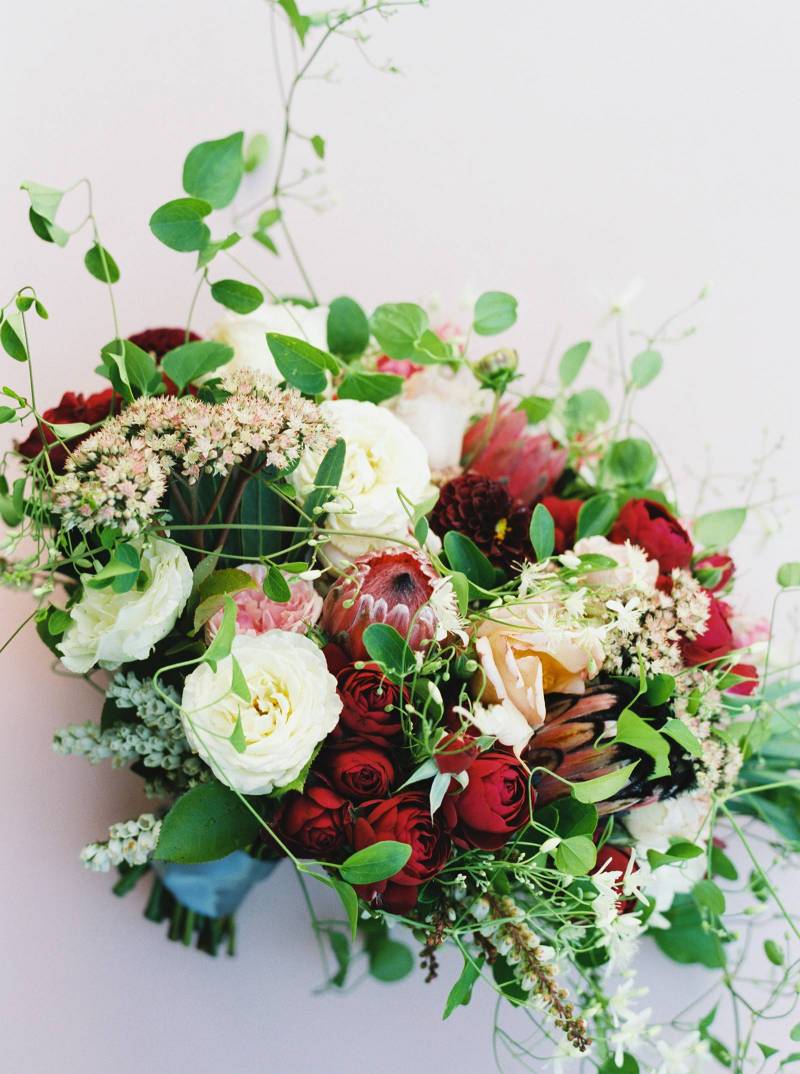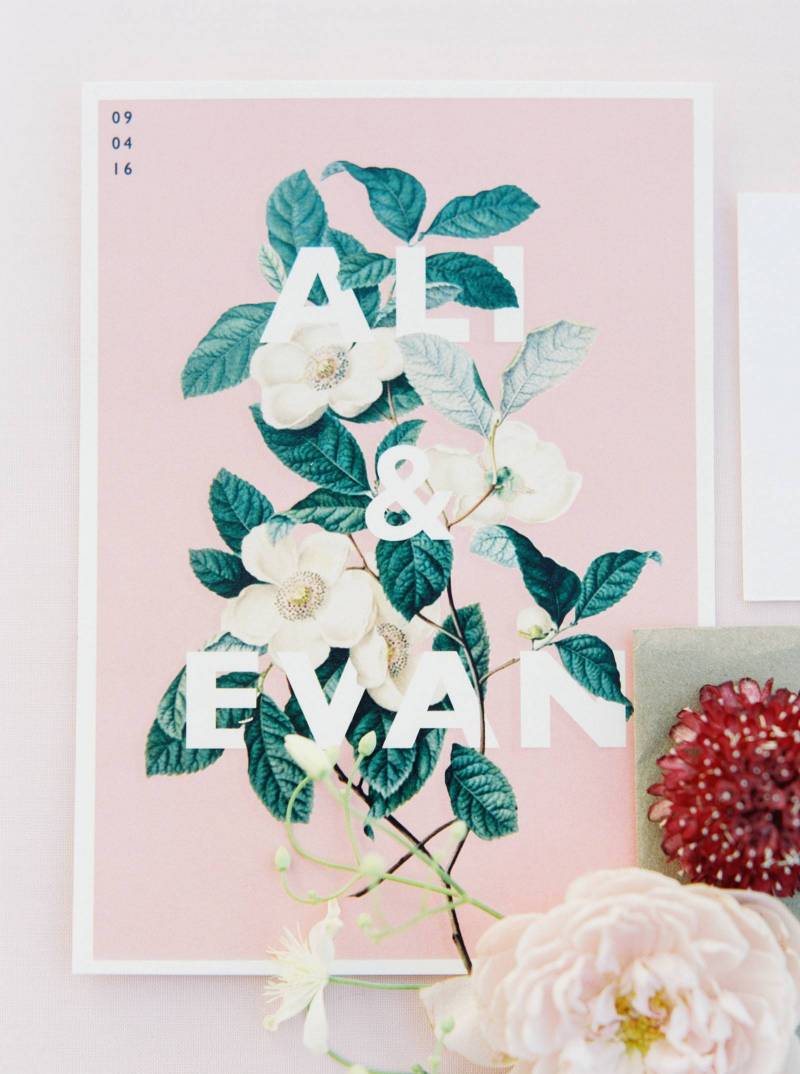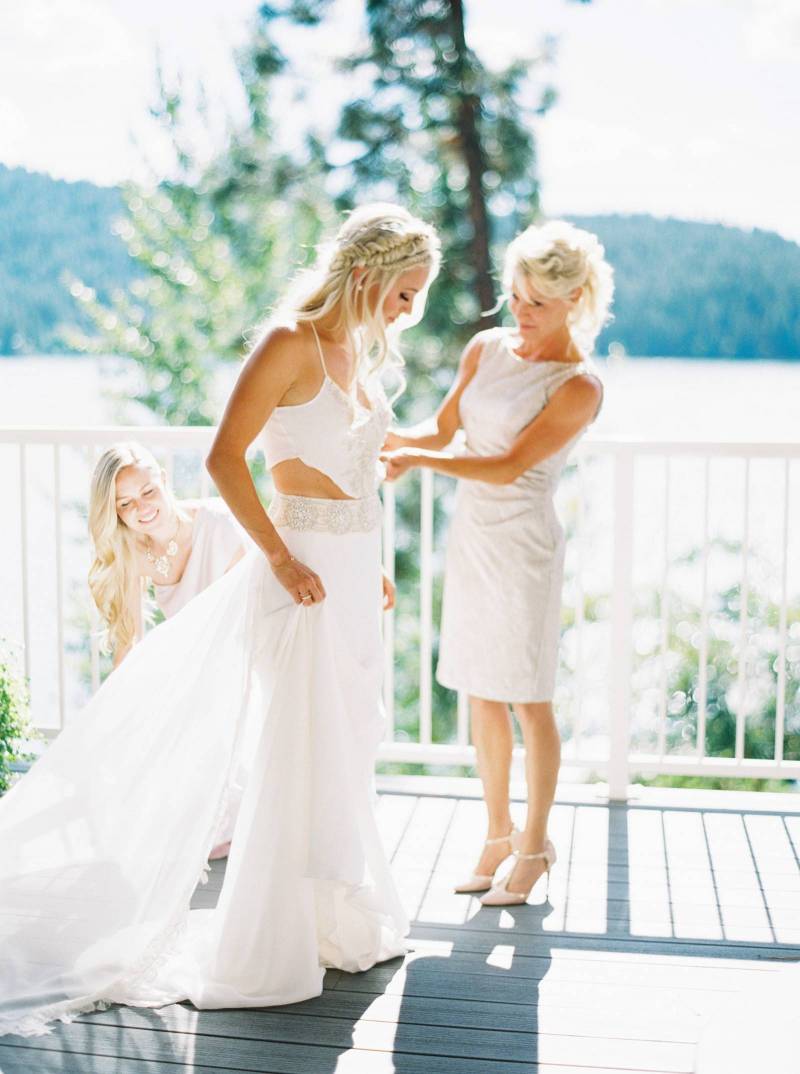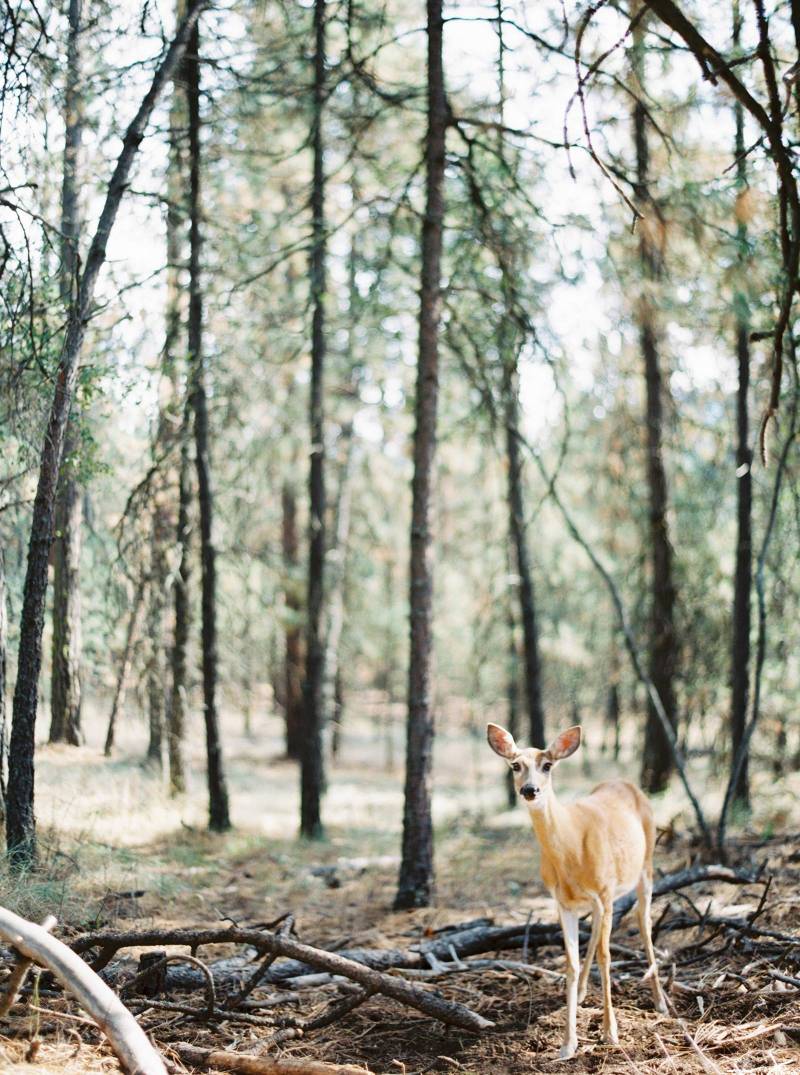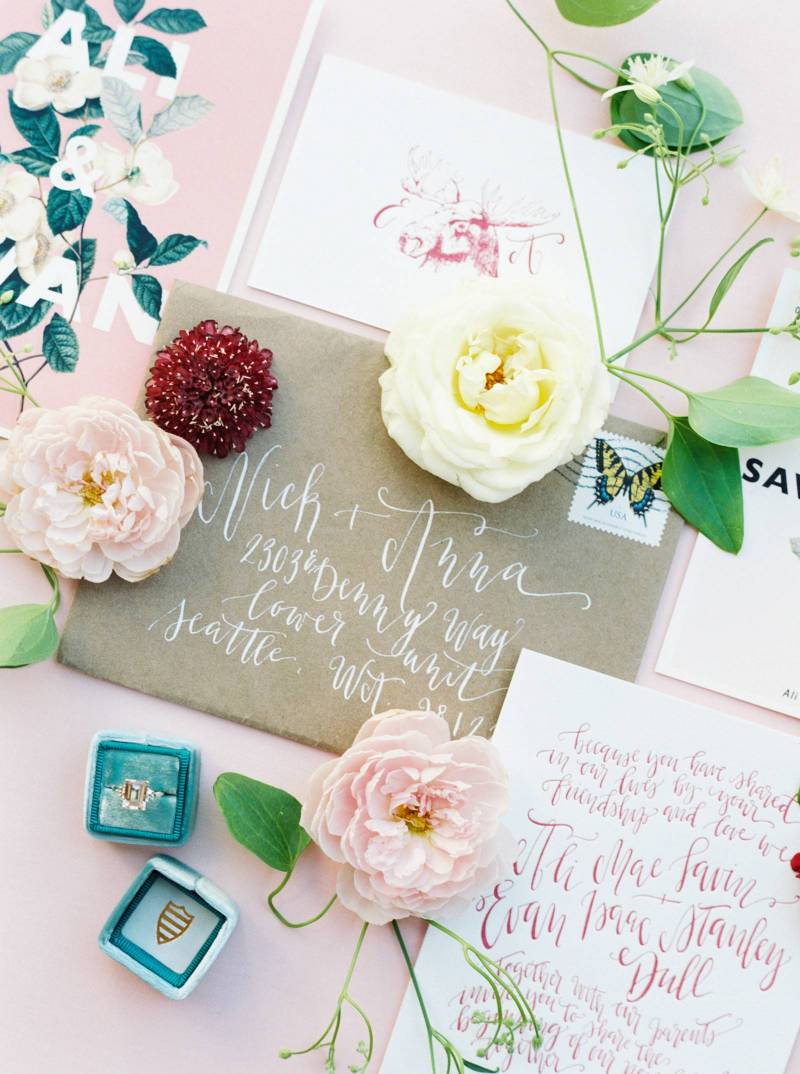 "I think our favourite detail of the day was the ceremony! We wanted it to feel really communal, honouring the people in our lives and asking them to continue to support us as we step into this journey. We had a round ceremony so that it would be close and intimate, and members of our family and friends took turns to take us through each portion of it, ending with my sister and brother in law officiating our vows. It was very special to us because my dad surprised us with the space where it was held. Originally it didn't look like it would be a possibility but my sweet dad saw how important it was to me and made it happen as a big surprise and Kaleb made it gorgeous. We weren't expecting to love the ceremony moments as much as we did. Evan cried and I had to go first to read our vows. It was so sweet and I've never felt more loved by him and all the people who came to share the day with us."
"We really wanted Kaleb to have free reign over the decor. I've worked with him for years and so appreciate his incredible talent that I wanted him to do something he was really excited about. I showed him a photo of a bouquet that I liked and told him to just go for it! It was so fun to see it all come together because it was such a surprise for us. We wanted it to be really colourful and we couldn't have been happier with how it turned out."
"I found my dress at The Dress Theory, one of my absolute favourite shops. I wanted something really unique and knew they would have what I was looking for. I found a dress by Bo and Luca and altered it to be something totally new! A good family friend who happens to be an amazing seamstress helped me with my vision and made it come to life."