The inspiration for Cory & Andrew's wedding came from a rather random source: an image on Pinterest showcasing linens by an Irish artist. It was more of a feeling that the photo evoked than anything tangible. "The colours, candlelight, and especially the floral arrangement in the photograph ignited the feeling that I wanted for our wedding day. It felt cozy, elegant, and simple and the emphasis on greenery was perfect for winter wedding inspiration," says bride Cory. The couple worked hard to infuse their wedding day with plenty of personal touches, from having a ceremony blending the bride's Catholic traditions with the groom's Jewish ones, to Cory wearing a garter that was hand sewn from both her and Drew's mothers wedding gowns. As a further nod to their time spent in London, their first dance was to an acoustic Sam Smith tune. The fabulous CLARY PFEIFFER captured their beautiful day which was also featured in MAGNOLIA ROUGE MAGAZINE.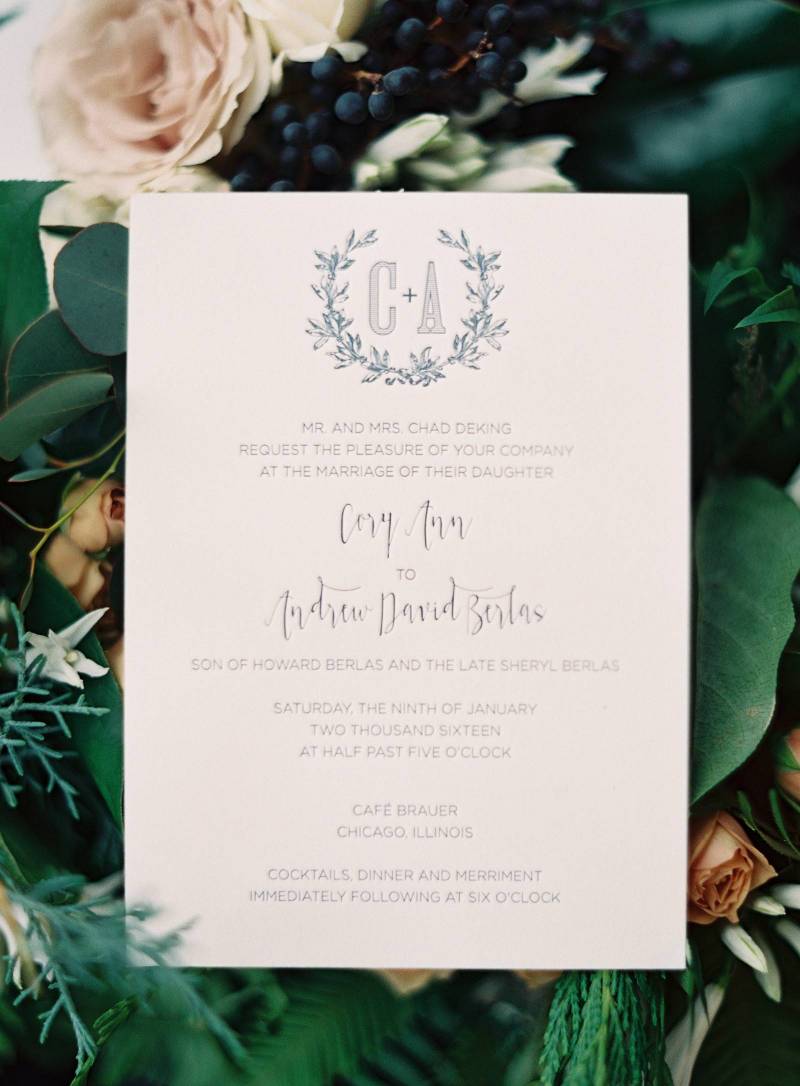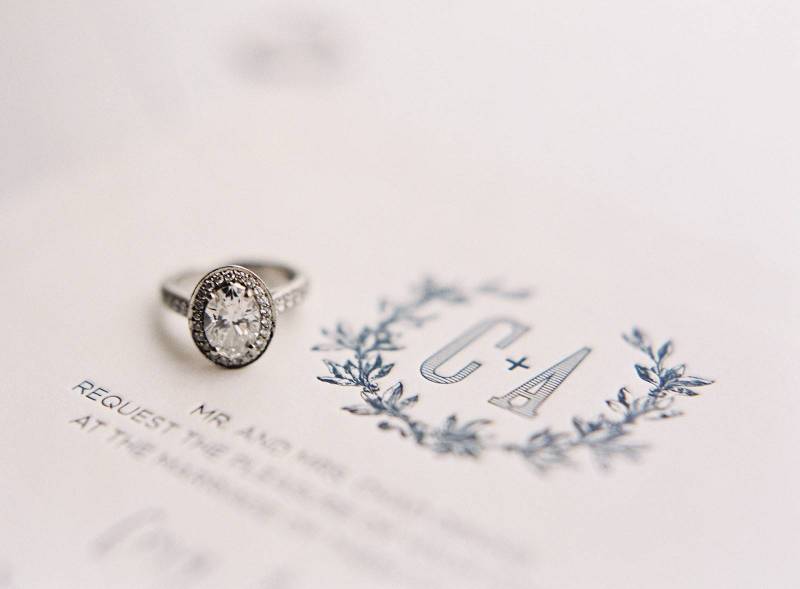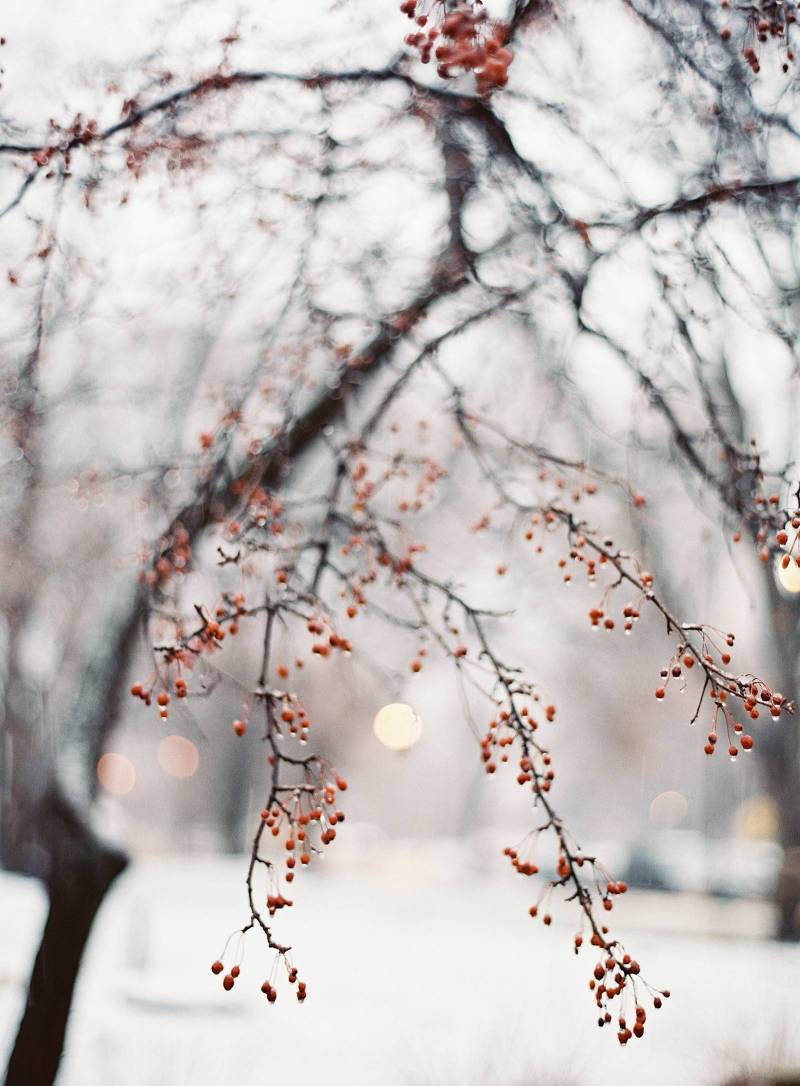 "I found my wedding dress so quickly at Bella Bianca in Chicago. I had a strong vision of what I wanted-sleeves, lace, romance-but I was still too scared to commit right away. It took going to another appointment for me to realise that I was comparing back to the first dress and it was the only one that made me happy. I had my whole family with me that day including my dad. He had been the one to pick out my senior year prom dress so I knew that his opinion on "the dress" would be special to me. When it came to our florals, Vale of Enna understood our vision from the start and focused on winter greenery. The arrangements and bouquets were seasonal and free form with ivory and sand roses, anemones, white nerine lilies, ornithogalum, with subtle accents from navy privet berries. One of my favourite components was this winter garland that was draped from the ceremony chairs and tied off at the top of the aisle.
The entire ceremony was so memorable for us! My father and I wrote the ceremony together and he performed it with help from Drew's grandmother. It was extremely special to have my father marry us. The moment that Drew and I exchanged our vows was the absolute highlight and the most emotional part of the day for us. I can't even put into words how incredible it was."