Give me all the beautiful neutrals and textures to create with and I'm a happy camper, so you well imagine how much I'm loving this editorial by ELIZABETH LADUCA. Created with eco-friendly values, stylist URBAN SOIREE focused on the sustainability element of a wedding. Working with a minimalist aesthetic, this is a beautiful and timeless way to showcase some of your personal style within your wedding design, and Renee from URBAN SOIREE shares some further ideas with us.
DRIED FLORALS | For a minimalist aesthetic that features locally-sourced florals, consider utilising a combination of dried blooms in your floral displays. We love that dried florals can be reused and repurposed in many ways, and are thrilled that several blooms can be foraged directly from the surrounding landscape, saving on transportation impact. In our inspiration shoot, foraged grasses and blooms are paired with an abundance of other elements, including milkweed pods, and baby dried corn, and straw flower, which add texture, dimension and visual interest to the playful and minimalist design. Seasonality is key, and we recommend partnering with a florist who shares your desire for an environmentally-friendly approach and loves to incorporate more found pieces.
THOUGHTFUL DETAILS | Our bride's bouquet was an ode to dried floral beauty and was tied together with the prettiest soft ribbon. Not only is this bouquet beautiful on the wedding day, but it's preserved piece, making it the perfect wedding day keepsake. To juxtapose our natural elements, the tablescape featured modern selections of matte china place settings, mirage clear dining chairs, taupe linen napkins, and sleek gold flatware. We also incorporated paper materials with a minimalist yet romantic style to tie the entire look together. Handmade or recycled paper is a beautiful way to incorporate texture into a minimalist design while maintaining an eco-friendly approach.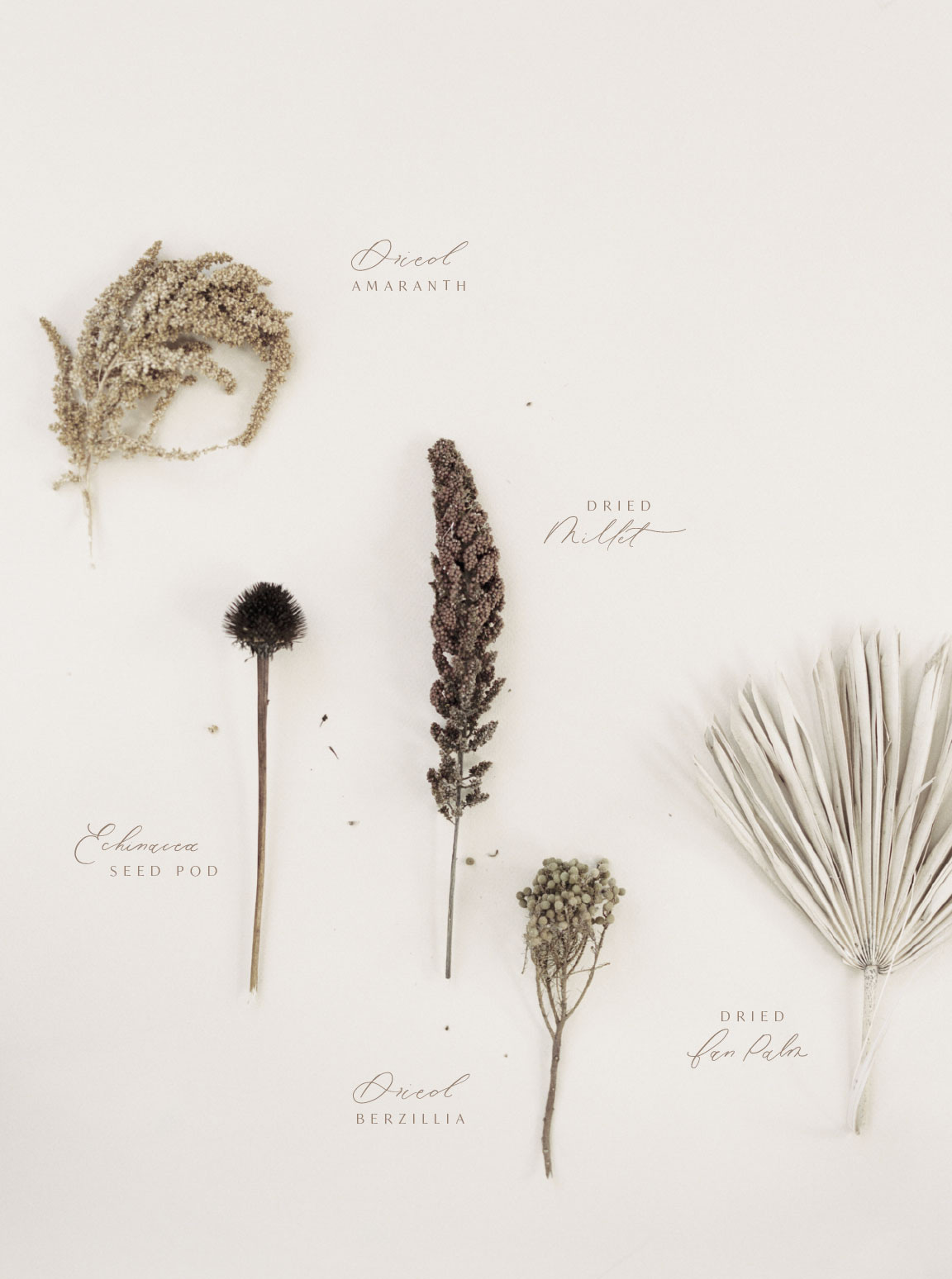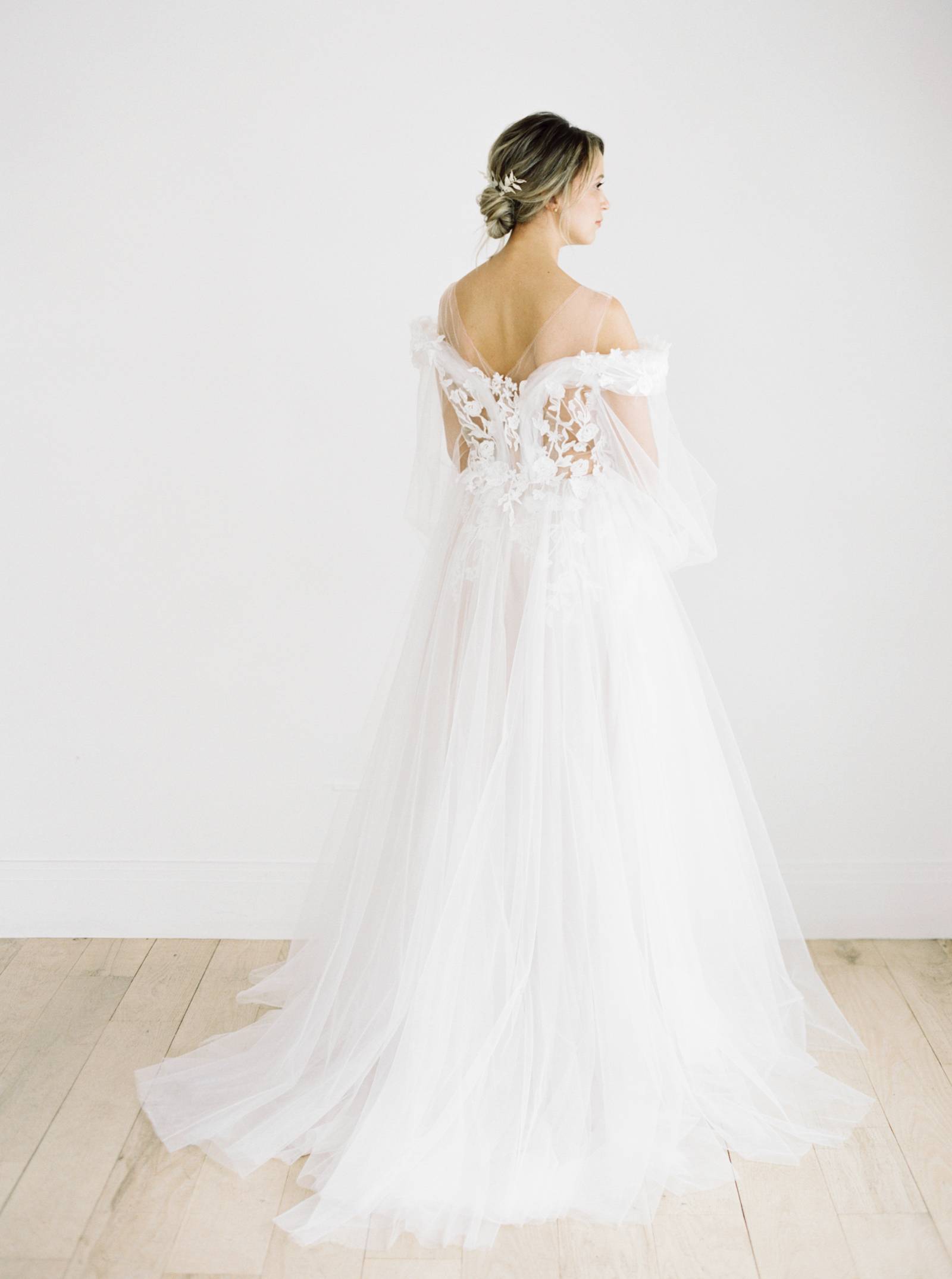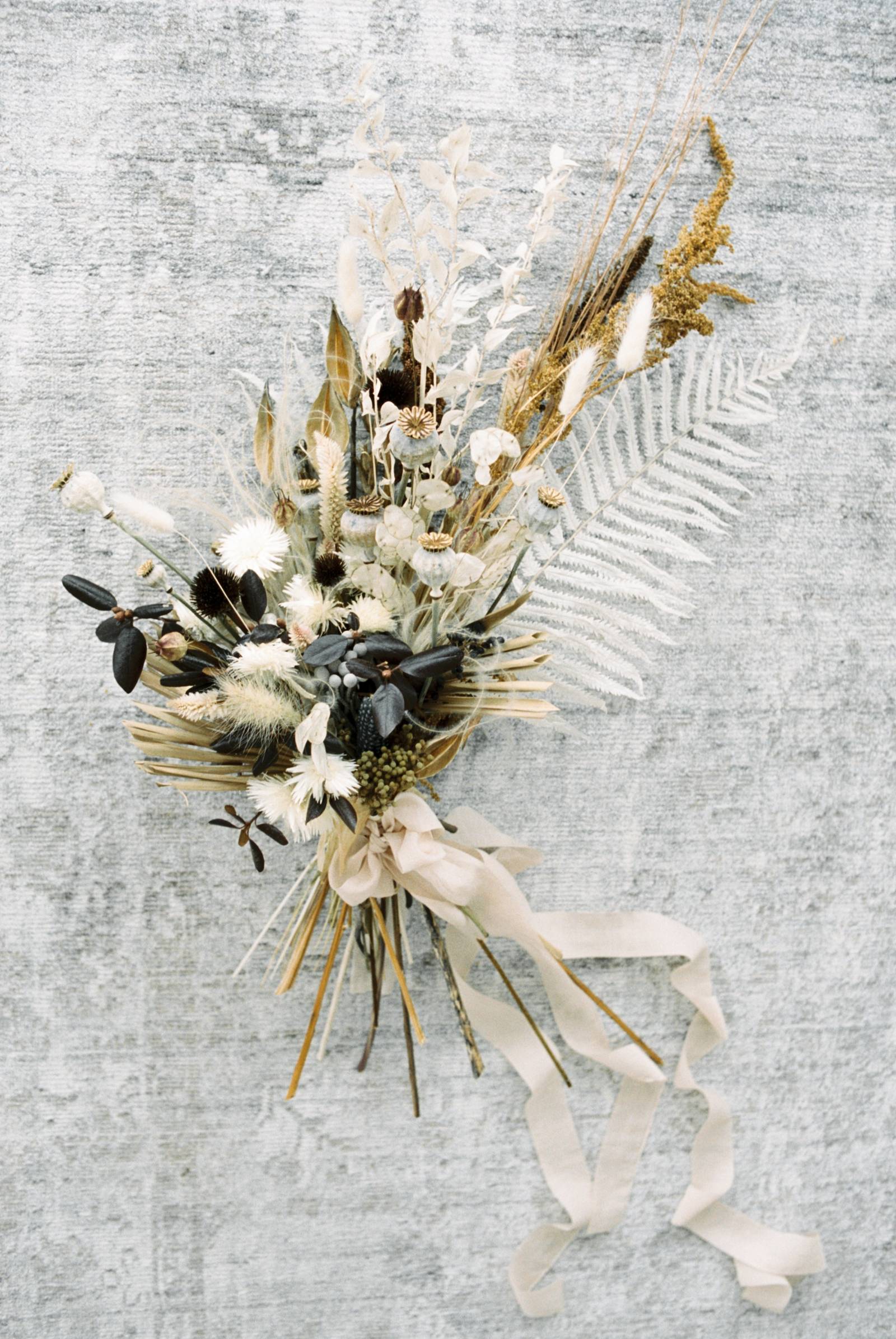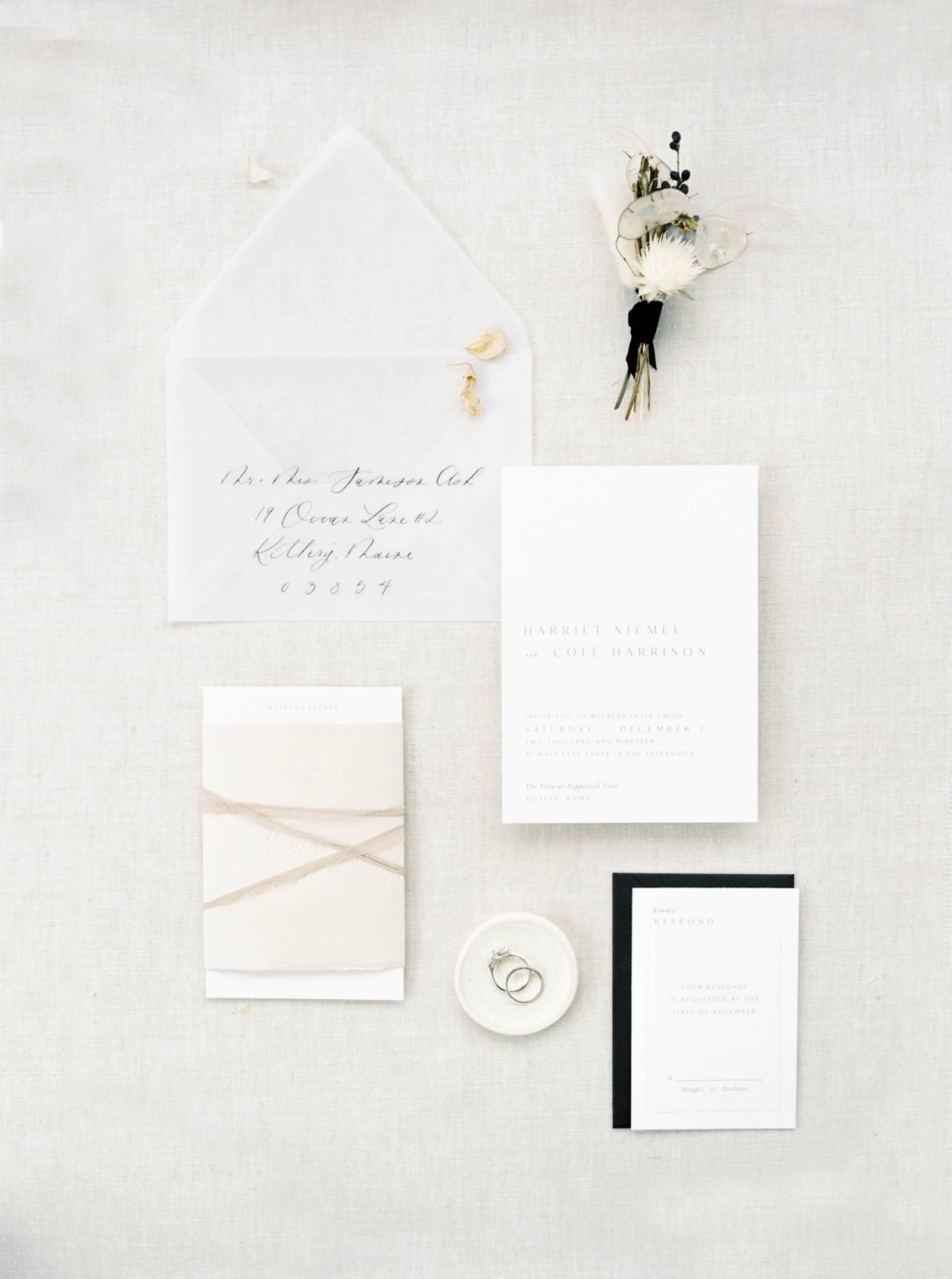 SUSTAINABLE FASHION | We're thrilled that bridal designers are taking a step to reduce impact and create inspiring designs that appeal to both your aesthetic, as well as your concern for caring for our planet! BARBARA KAVCHOK is at the forefront of sustainable design offers a range of gorgeous bridal designs that are made in the U.S. with a zero-waste design process, which includes reusing each scrap of fabric to incorporate into new designs, banning the use of harsh chemicals, and using carbon-neutral techniques to offset their footprint. To complement your fashion choices, opt for accessories with dried floral elements. We love beautiful pieces that can become heirlooms and be passed down through generations.
It can be overwhelming to find a way to represent both your unique style, all while making choices that speak to your concerns for best environmental practices. While we recognise a zero-waste event may not be entirely attainable, we're incredibly excited for the small yet impactful steps couples can take towards sustainability for a personalised and thoughtful celebration. Not only will guests love the inspired details, but it's gratifying to incorporate your concerns for the environment, reuse and personal style, all with an elevated approach.