When you're a wedding photographer planning your own wedding, I can only imagine the endless options become overwhelming. MOLLY CARR and her husband to be Ryan, had this very dilemma after first getting engaged. They went round and round with many different ideas - a large wedding in their hometown, an intimate elopement in their backyard - even Tuscany got a look in! They finally settled on a destination wedding at HAMMERSKY VINEYARDS, nestled in the rolling hills of Central California wine country, with a relatively modest guestlist of 75 close family and friends. It resulted in a long weekend filled with love, laughter and of course plenty of wine, and these images by THE WHY WE LOVE capture the mood perfectly! Molly tells us, "The most amazing part of having a destination wedding was that it made our wedding last far more than just one evening - it felt like our wedding was almost a week long affair! We organized group wine tastings, large family dinners, pool parties, and cocktail parties, which ultimately meant that by the time our wedding day arrived we had already spent time with nearly all of our wedding guests! Not only was this amazing for us to be able to have spent so much time catching up with anyone, but it created such a relaxed aura for us on our wedding day where we could truly focus on each other."
Sounds like the perfect way to celebrate to me! Molly wore a stunning REEM ACRA gown and had florals by ADORNMENTS FLOWERS & FINERY. The bridesmaids all wore gowns from JENNY YOO in the prettiest palette of lavender and lilac.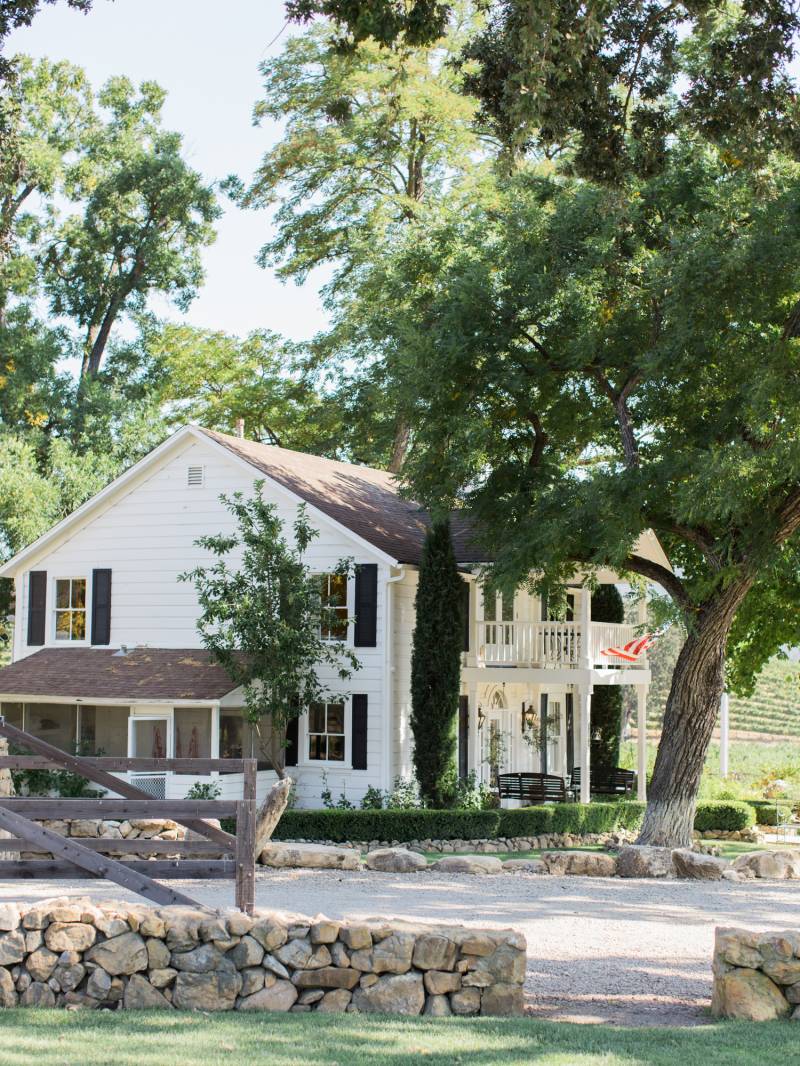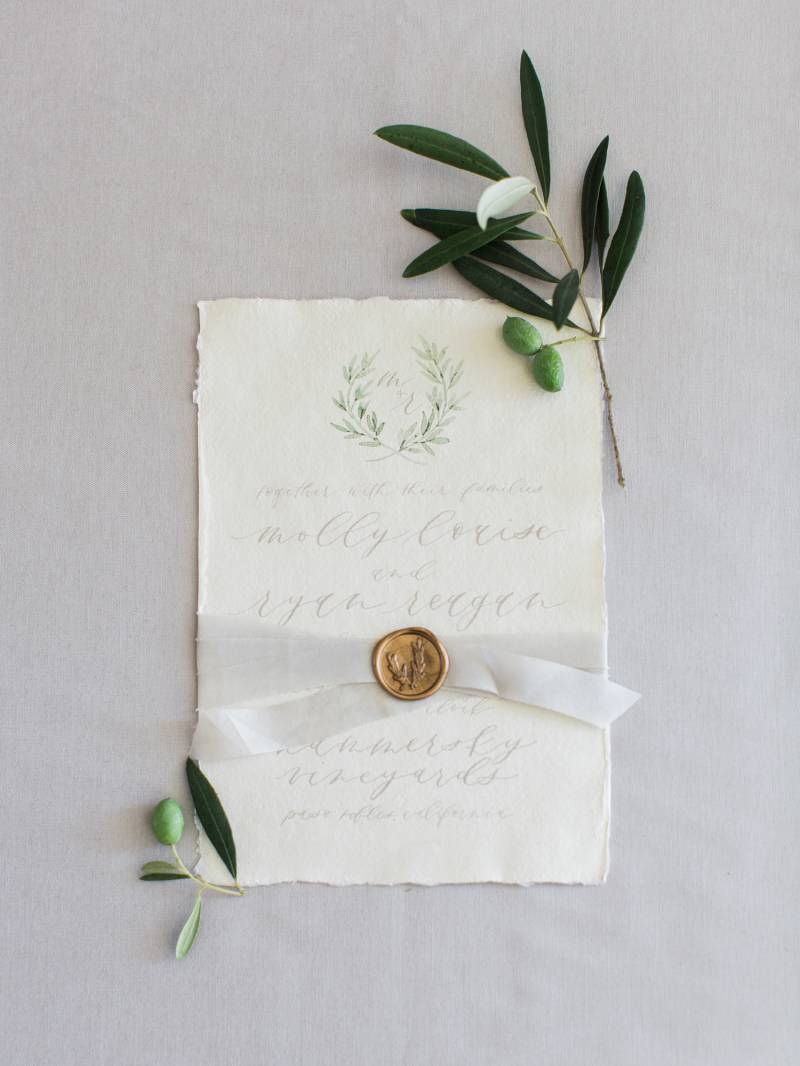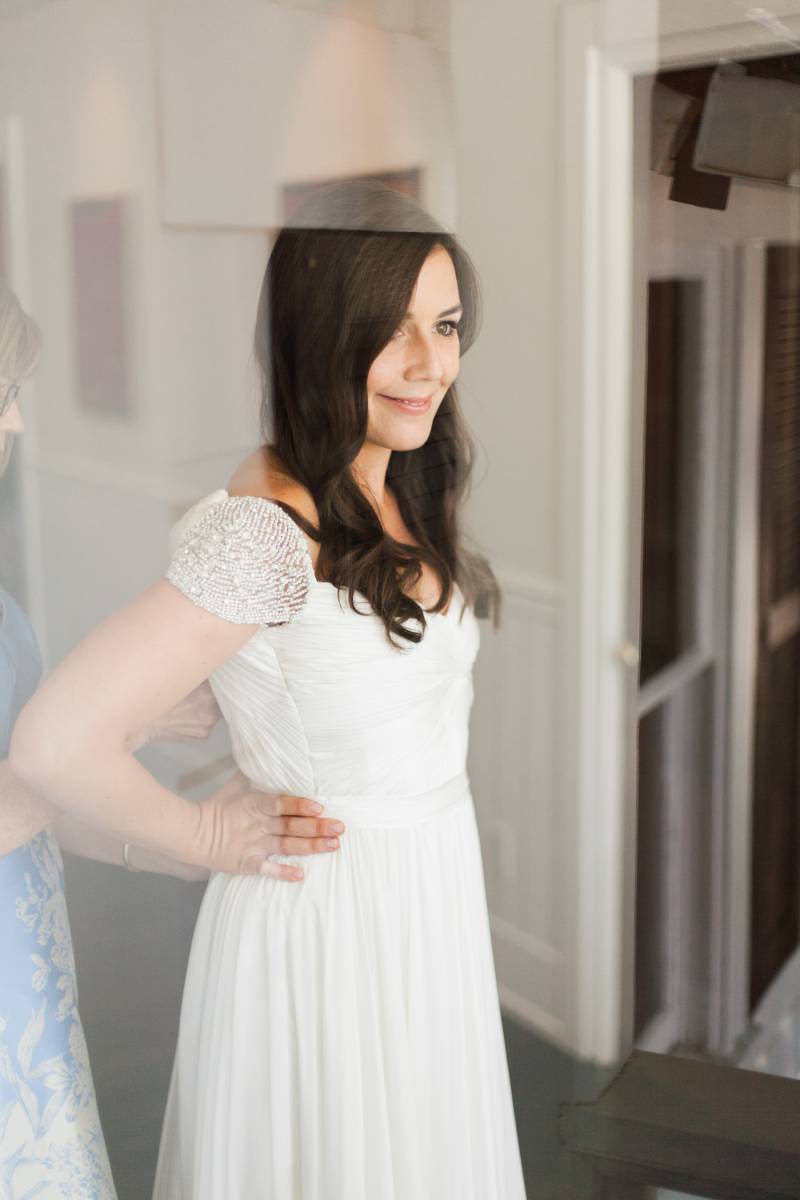 Ryan and I met when we were in college, and quickly bonded over our love of animals and our passion for exploring the world. After eight years of dating, most of which were long distance, Ryan asked me to marry him under the full moon on the beautiful island of Koh Phangan, Thailand. After returning to our adopted home of Indianapolis and relishing in being engaged, we took some time to really think about what we wanted our wedding to mean to us. We bounced around nearly every idea from having a 300+ person wedding in our hometown to eloping in our backyard, but we ended up deciding that an intimate destination wedding was exactly what we wanted. After attending over forty weddings together we knew we wanted our wedding to be a reflection of us as a couple and to be an opportunity for us to spend time with our closest friends and family.
We talked about Charleston, Napa, Colorado, Michigan, Hawaii, Virginia, New York, Paris, Tuscany. Throughout the whole process one venue stuck out in my mind - a beautiful white barn that I had seen years ago on Pinterest but hadn't the faintest clue where it was located. Just hours before signing a contract with a Napa winery I stumbled upon the link to HammerSky Vineyards and immediately realised that this was the location of the white barn I had dreamt of for so long! I showed Ryan photos of HammerSky, and we instantly fell in love - so much so that we booked it sight unseen, without having even been to the Paso Robles area (which, for a type A person like myself, was a huge leap of faith!) Two months later we flew out to California to tour HammerSky, and were thrilled to find out that it was even more beautiful and magical than we had hoped.
Our goal during the entire planning process was to focus wholly on making our wedding the truest reflection of ourselves. We wanted it to feel like an elegant garden party in our backyard, and most importantly for our wedding to be a romantic getaway for every single person there. We kept those two ideas in mind when deciding on everything from our menu to our florals to our paper goods.
One of my favourite aspects of the wedding planning process was designing our invitations. Shasta Bell Calligraphy created the invitation suite of my dreams. Inspired by old love letters, a muted colour palette, and olive branches, Shasta created a monogrammed olive crest which we used across our entire paper suite. Handmade paper from Silk & Willow ensured the paper suite felt organic and natural, and a wax seal imprinted with our olive branch design and silk ribbon that Shasta hand dyed herself added yet another beautiful artisanal quality to the suite. Everything was tucked inside of a gorgeous over-sized grey envelope that was hand-calligraphed by my mom. I sourced vintage stamps that were reflective of our wedding aesthetic, with imagery of gardens and California.
Finding my dress was another high note for my during the wedding planning process. I had initially seen it on Pinterest nearly five years ago, and for years whenever daydreaming about our wedding I envisioned myself wearing the beautiful silk Reem Acra dress. When I started my dress search I visited countless boutiques without any success. The closest store that even carried Reem Acra was three hours away and I had no luck getting an appointment, plus I had hopes of finding a dress that was more budget friendly. The process was exhausting, and I started to feel like I would never find the right dress for me.
I had a trip to New York planned in the fall, and my mum called the flagship store to see if she could get me an appointment. Serendipitously, they had just received a cancellation for the day I would be in town. She convinced me to give the dress a try, even though I was adamant that there was no way it would be as magical as I hoped. I walked into their Fifth Avenue store with butterflies in my stomach. I had spent so many years dreaming about this dress that I had convinced myself it wouldn't work. Nearly everyone told me that they ended up picking a dress completely unlike what they had initially wanted, so I was fully expecting it to be yet another no. However the second I slipped the dress on I just knew. I had that butterfly feeling that I had heard so much about but never actually expected to feel. The dress was everything I had dreamt of and I knew it was what I would wear on the day I married Ryan.
Everything about our wedding was personal. My stepdad played our ceremony music. My mom handmade our table numbers, escort cards, place cards, and bar and cheese signage. Our caterer served my signature summer salad - fresh burrata with peaches, heirloom tomatoes, local olive oil, basil, and fleur de sel. Our bartender served a craft cocktail that my mom and I invented and named "The English Rose" - vodka with fresh lemon, sparkling water, and rose simple syrup, topped with fresh rose petals. My dad delivered the Father of the Bride speech of a lifetime - a speech which he said he first started writing twenty-nine years ago. Ryan's brother/best man officiated our ceremony. We wrote our own vows and each read a reading that held special significance to us. I can say with the utmost certainty that there wasn't a dry eye in the house, and that it was and will forever be the most magical day of our lives!