The dramatic nature of the Puglia region in Southern Italy is incomparable when it comes to scenic beauty. It offers simplicity, sincerity and humbleness both in the people and in the landscape - all attributes which suited Karine & Luca perfectly. MONICA LEGGIO was there on the day to document all the festivities at their church wedding followed by a reception at MASSERIA SAN NICOLA.
Their wedding planners IMPRESSION VILLAS & WEDDINGS share with us, "When you dream big, when you dare to imagine the future in a different way and make big changes happen, then you find happiness. Karine and Luca met in a foreign country and never to separate again. Their choice of wedding destination became Puglia, partially because the groom is of Italian origin, and partially because this is the most amazing place in the world for huge family reunions and merry feasts. A whitewashed Masseria became a mesmerising backdrop for this family and friends gathering among the beautiful olive groves and sea views. The religious ceremony took part in the cosy town of Alberobello known for its numerous trullis (traditional Apulian dry stone hut with a conical roof) and cosy atmosphere."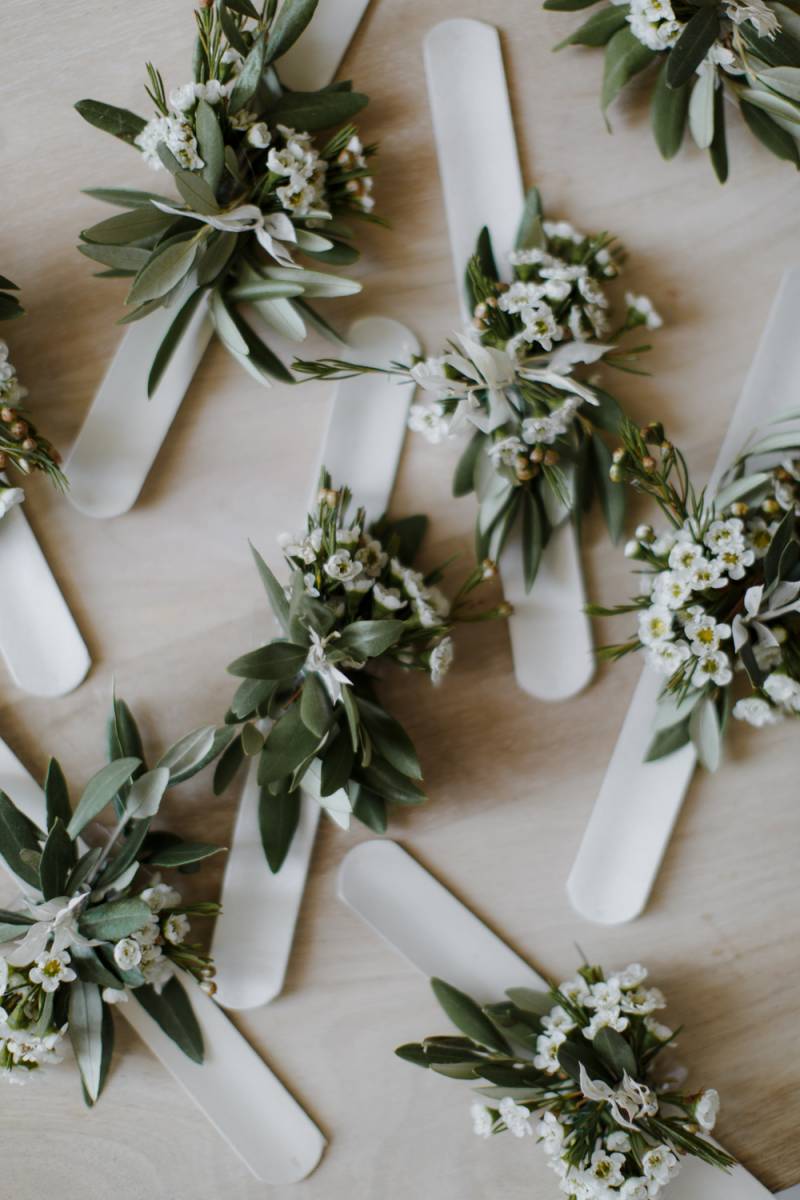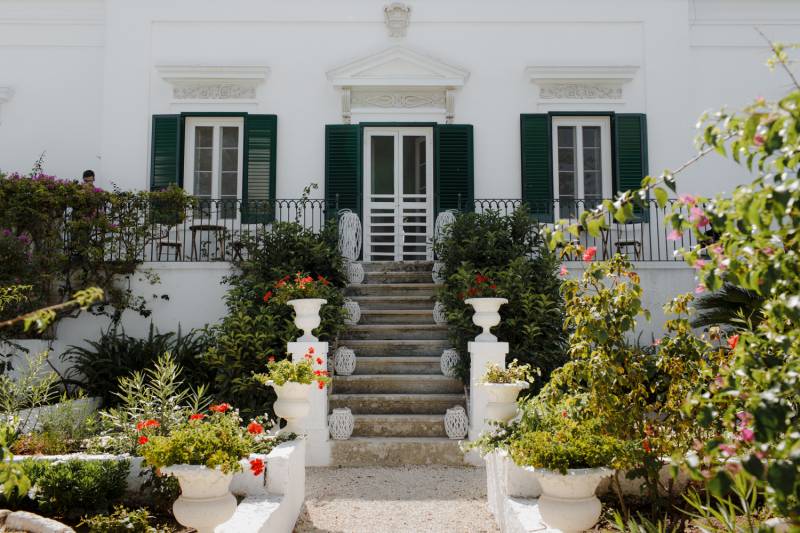 HOW DID YOU MEET? We both worked in the same company but in different countries before coming to Dubai in April 2016 for a project where we met and our story began.
TELL US ABOUT YOUR PROPOSAL: Luca stole me for a secretly planned, 16 hours trip to Yerevan, Armenia, my historical motherland, to propose at the very heart of the city centre. The trip was a complete surprise and till the very last moment I believed that the whole trip was just to meet my family that I was missing so much.
WHY DID YOU CHOOSE THIS LOCATION? Right from the start we decided to conduct our wedding in Italy. The question was where. Since we had our friends coming from all around the world we wanted them to experience the jewel of Italy, not somewhere they might visit ordinarily. that one can always visit. Luckily one of our close family friends had this beautiful place, MASSERIA SAN NICOLA, and she kindly offered it to us to use for our very important day. After traveling to the region in February there was no doubt that we did a right choice.
TELL US ABOUT FINDING YOUR WEDDING DRESS: I really wanted to have something very simple, not puff, slim and elegant and was looking for inspirations around the web. Finally, I came across CHRISTOS COSTARELLLOS 2017 collection that I just fell in love with. Unfortunately, in Dubai there was no showroom, so we had to plan a trip to Milan, my husband's hometown, in order to check brands' gowns. We tried a couple of stores before finally stopping at Le Spose di Milano, where Costarellos gowns were presented. Before I put on the gown I really wanted we tried a couple of others to just compare. But when I put on the one, the shop assistant just exclaimed 'This is the dress that was made for you'.
DID YOU HAVE ANY DIY ELEMENTS? YES! Quite a lot. Luca is a brand and visual designer and together we did our website and all stationery; invitations, menu, table set up, bonbonniere, name tags for the tables and name tags for guests seats.
DESCRIBE YOUR WEDDING FLOWERS: We were incredibly lucky to find a talented Chiara Sperti florist, who understood us and our ideas from just few words and brought magic into life. She handled the very last minute requirements, potential jeopardy of weather changes and prepared everything so smoothly that it seemed that all the flowers appeared with just a wave of a magic wand.

FAVOURITE DETAIL OF THE DAY: It's hard to tell. All day was pure magic! Every single person from our vendor team made this day unforgettable!
WHAT ADVICE WOULD YOU GIVE OUT TO A COUPLE PLANNING THEIR WEDDING? Enjoy the ride and leave you phone away for entire day - this is what we did! Your bridesmaid and groomsmen will do all media pictures for you. Believe us, it's so important to be present and feel every single happy moment!
MOST MEMORABLE MOMENT? The promises we made in the Church.
ANY OTHER DETAILS THAT HELP TELL THE STORY OF YOUR DAY? Friends and Family. Our dear friends and family made this day so special for us! It was magical to have them all coming from farthest parts of the world to a small town of Alberobello to celebrate such an important family moment for us. It was a pure magic!
TELL US A LITTLE ABOUT YOUR HONEYMOON: We went to Bali for a 10 days trip! The first five days we spent in Semenyak to relax from a very busy work year and wedding preparations; and the remaining time days we were fully dedicated to spiritual Ubud - we would climb mount Batur; visit Unesco Jatiluwih Rice fields as well as countless number of temples and worship places; went rafting at places of Barak Obamah and his family; and simply dedicate our time to well being, spa procedures and good food.