When your family farm is set against the beautiful Palouse hills and Moscow Mountain in Idaho, there's no need to look any further for the perfect outdoor wedding venue. Wanting to stay away from your stereotypical farm wedding, gorgeous bride Elizabeth placed a ban on all things burlap and worked with their wedding planner MADDIE WILLIAMS to create an elegant dinner party in a field. "We wanted it to feel refined and relaxed at the same time with live music during a sit down dinner and whimsical touches in the flowers and details. I really couldn't have been happier with how it all came together." These beautiful images by KRISTINA ADAMS PHOTOGRAPHY captivate all the joy of the day.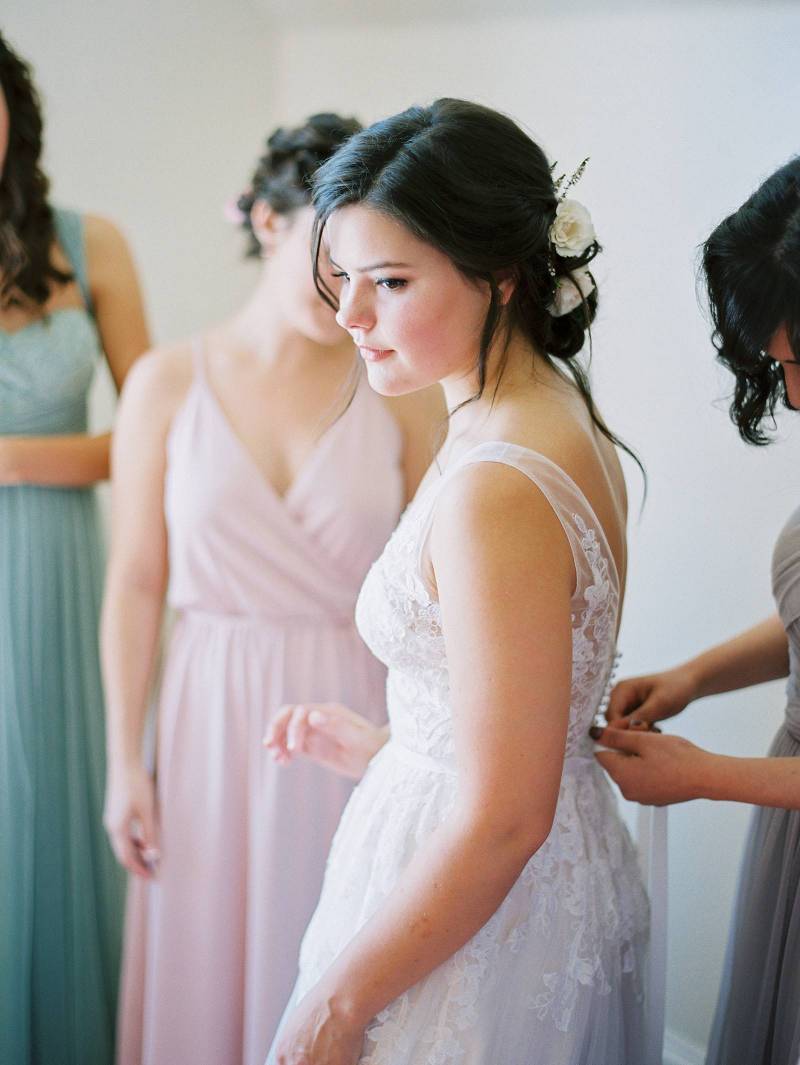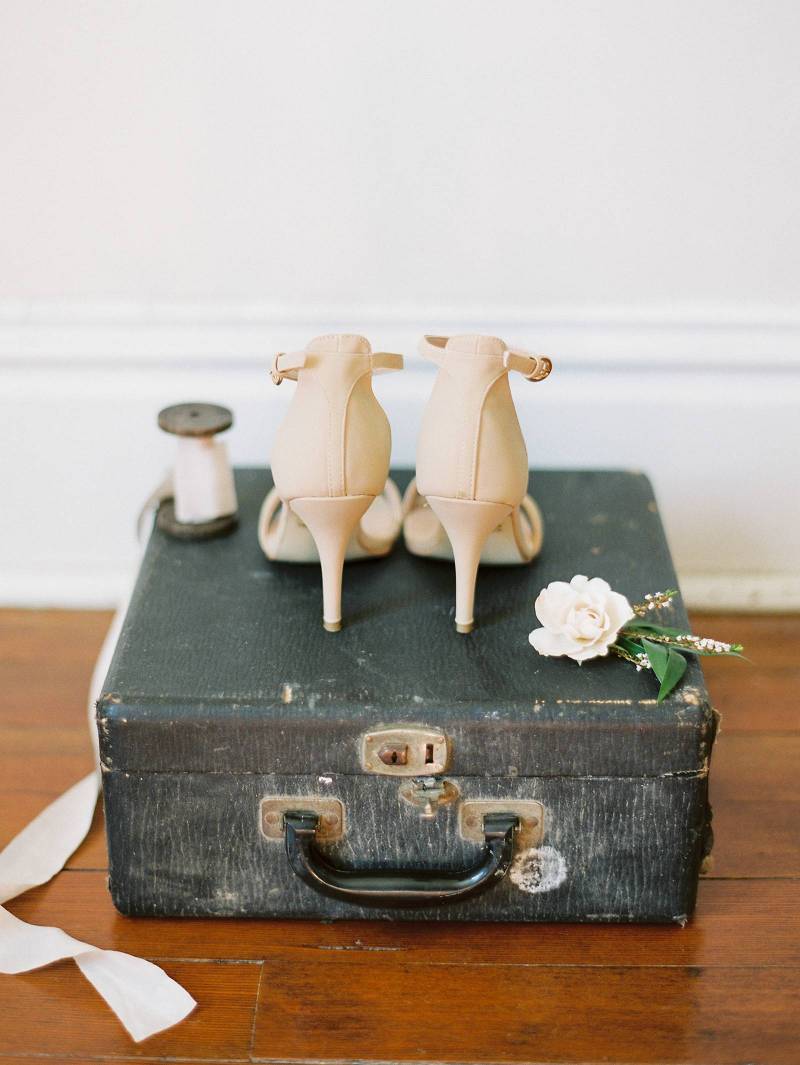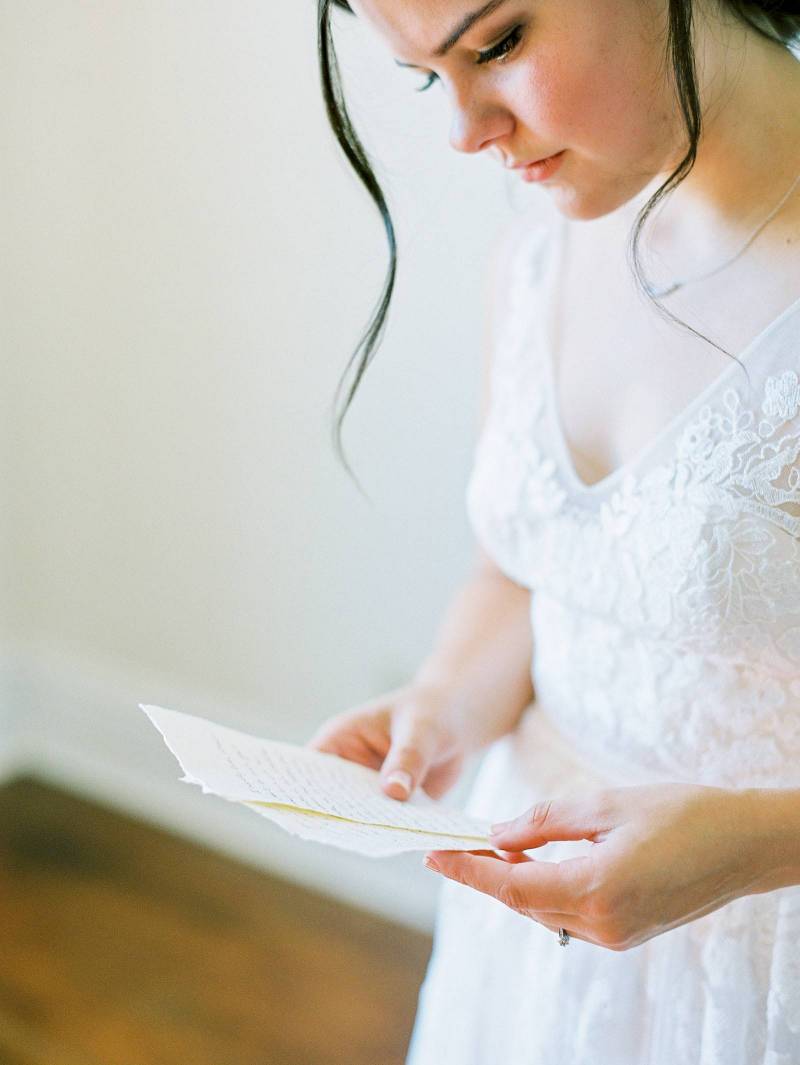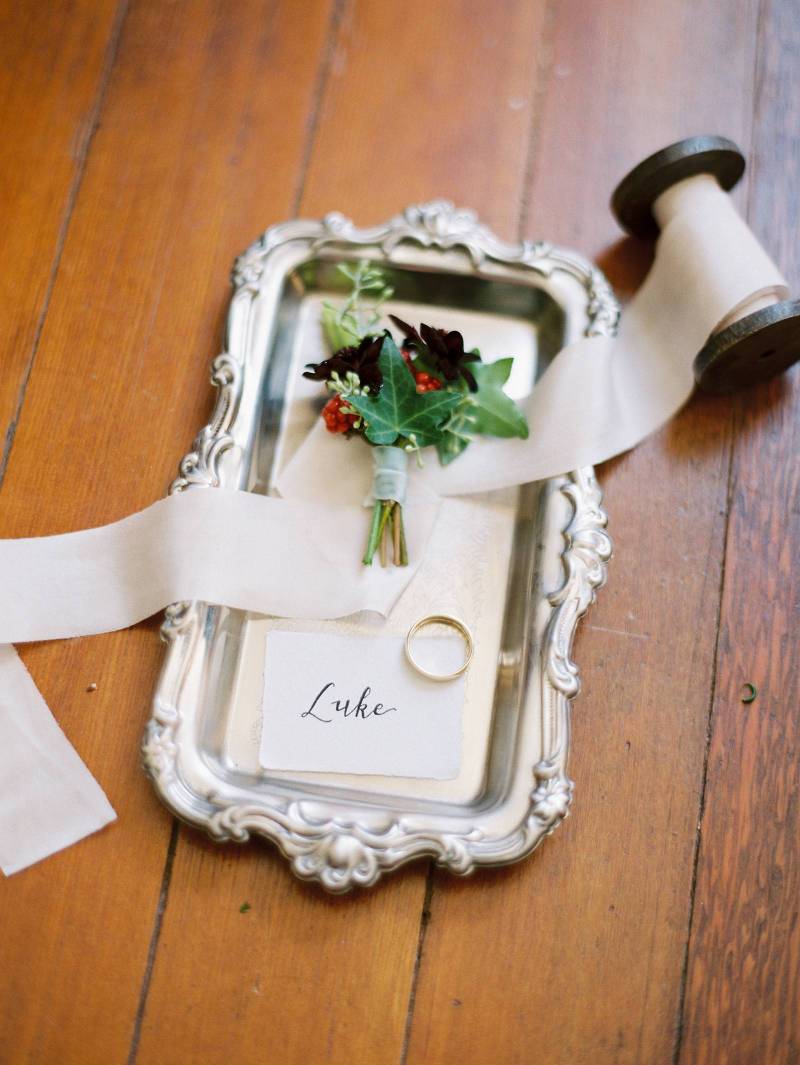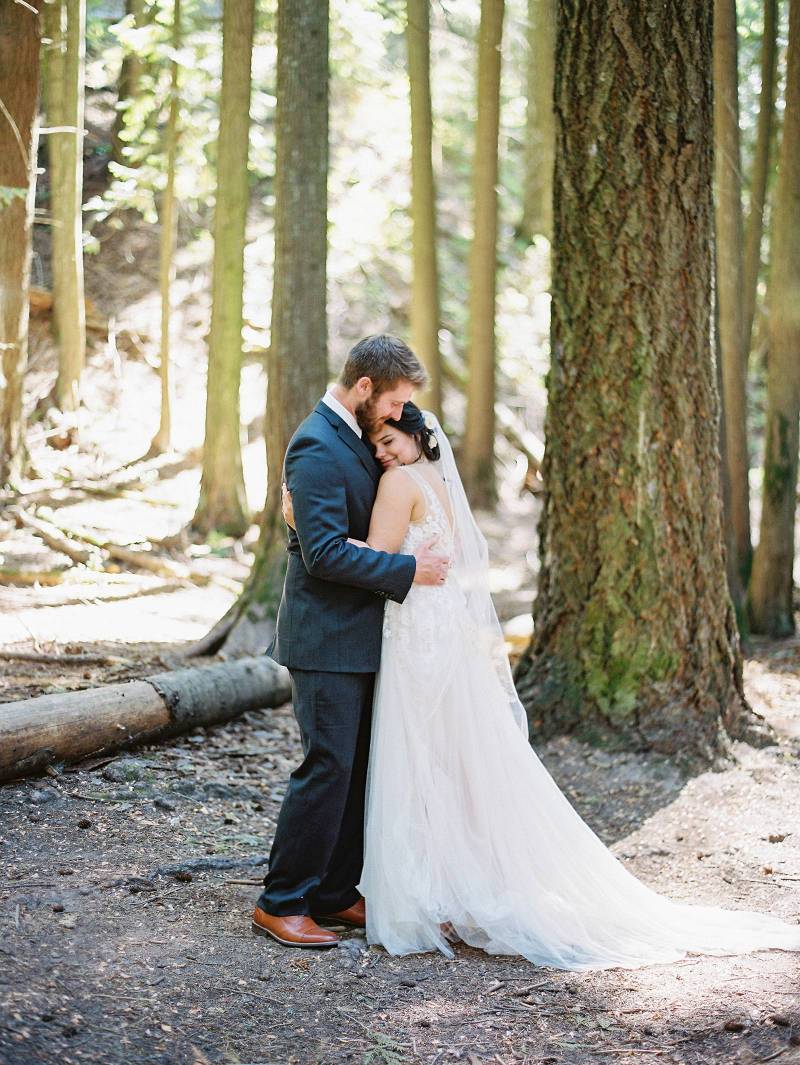 HOW DID YOU MEET? Luke and I met in college. I think we officially met at a study group my roommates and I hosted once a week though I honestly don't remember him that well until sophomore year when I had an accident hiking and got a severe concussion. Luke was such an incredible friend during that time doing everything from walking me to and from classes to reading my homework out loud for me. He's probably a large part of the reason I passed that term. Of course I found out later he had a major crush on me at the time but poor guy it took me two more years to realise he was my best friend in the world.
TELL US ABOUT YOUR PROPOSAL: Luke and I were planning a trip back to my hometown Nashville later in the Summer and he had been dropping all kinds of hints about possibly getting engaged. So it was a big surprise when he actually purposed in June during a walk around a park on a Sunday afternoon. He told me he loved me for the very first time and asked me what I thought about never saying goodbye again. I said yes with a line from a movie we both loved, which I find slightly embarrassing, but he says he knew I would do that.
TELL US ABOUT FINDING YOUR WEDDING DRESS: I had pretty much always known I wanted a BHLDN gown. As a wedding photographer myself I see a lot of wedding dresses in my job and theirs have always struck me as some of the most unique and beautiful. So I road tripped up to Seattle with my mom, sisters, and one of my bridesmaids. I'm pretty sure my dress was the first one I tried on. I just felt happy in it.
ANY DIY ELEMENTS: There were several DIY elements but one of my favourites was the paper we used for name cards. I wanted rough edged paper for the signs and name cards but buying that in bulk can get pretty price. So I made my own. My friend Bekah was our calligrapher so I went over to her apartment and I spend the evening carefully tearing paper edges while she did the writing. It was such a fun memory.
DESCRIBE YOUR WEDDING FLOWERS: I've worked with Kathryn Church several times before since she does the flowers for lots of the local weddings. It was so fun to sit down with her and talk about my own vision, which she immediately understood. I wanted to go a little untraditional with the flowers and incorporate lots of fruits and berries in the arrangements. We even went berry picking the week of the wedding so we'd have lots of fresh blackberries!
WHAT ADVICE WOULD YOU GIVE OUT TO A COUPLE PLANNING THEIR WEDDING? Honestly, we could never have pulled it together without the selfless help of all my family and friends. Having the wedding at home meant weeks of cleaning up the farm, planning the reception, setting up the tent, the lights, the arbor and everything else. My father actually designed and hand made the arbor we got married under and the beautiful and massive dance floor! My brother Wil is a graphic designer and helped me design our invitations complete with a hand drawn map of our farm. And my other brother Thomas sat down with me and literally let me direct him mixing paints to make sure we got the right colours for the water colours he painted, which we used on the program and the menus. And my friend Bekah hand wrote all the lettering from the programs and menus, to the signs and bouquet tags. My bridesmaids all pitched in too to help me do things like berry picking the week of the wedding to get blackberries for the flower arrangements. And my mother stayed sane through it all while helping our planner track down and organise all the things to make my vision come true. I am so grateful for them all and couldn't be happier with how everything came together in the end. So basically that's my long winded way of saying rely on and depend on those closest to you. They love you and can make a lot happen when it needs to.
MOST MEMORABLE MOMENT? There were so many special moments from the day I could never list them all. But I think one of the most meaningful ones was when we took a moment to sit down after doing photos in the woods to read our letters to each other. That letter is one of the most precious things I own now and I will always remember reading it on our wedding day. I also loved hearing the music we picked out for my coming down the aisle. It was a soundtrack piece from the movie About Time, which I actually quoted when we got engaged. Hearing it across the field and knowing it meant it was time to go marry the man I love was the most beautiful sound in the world. How's that for supper sappy and cliche?
IS THERE ANYTHING YOU WOULD CHANGE OR DO DIFFERENTLY? Looking back I would have really loved to have had a videographer. We were working on a short time frame and already flying in the photographer so we decided to skip video, but that is the one thing I wish we could have had.