If ever there were a table I'd want a seat at, this would be it! What an exquisite spot to dine in, and what a warm enveloping dinner party it looks like! Captured by Arkansas wedding photographer ERIN WILSON and dreamt up by Jessica of ZIMMERMAN EVENTS who also created the exquisite florals, it takes place at MOSS MOUNTAIN FARM just outside of Little Rock, Arkansas.
Couples wanting to work with a venue's natural elements to create simple elegance need look no further than this garden reception for inspiration. Styled by ABANY BAUER it combines ornate banqueting style with farm-fresh, garden details. It perfectly captures the natural ambience of its location, Moss Mountain Farm. This sprawling home along the Arkansas River, owned by garden guru P. Allen Smith, provided the perfect backdrop for an intimate open air dinner.
Moss Mountain Farm is a magical place, known for promoting education and conservation, as well as allowing visitors to truly experience what the land provides us. Floral designer Jessica Zimmerman was inspired by its ethos. "I simply wanted to work with the beauty of the natural landscape," she explains, "allowing it to control the direction for my design." Zimmerman highlighted the wide meadows, lush gardens, and secluded benches with her seasonal floral arrangements. Shades of peach and citrus tones, combined with variegated greenery, only enhanced the beauty of the venue, proving that thoughtful design and seasonal product can create the simple elegance that so many couples, and guests, long for.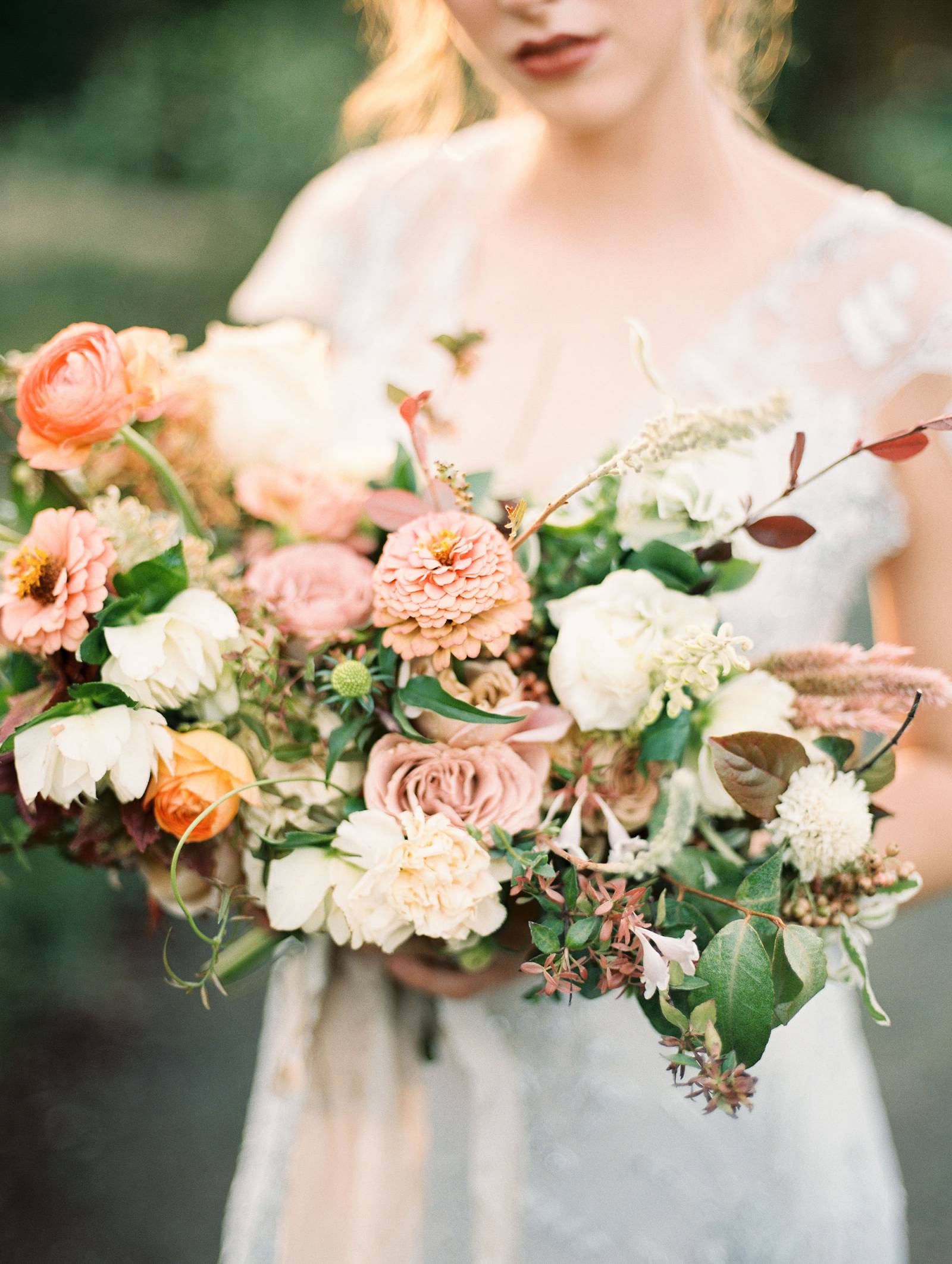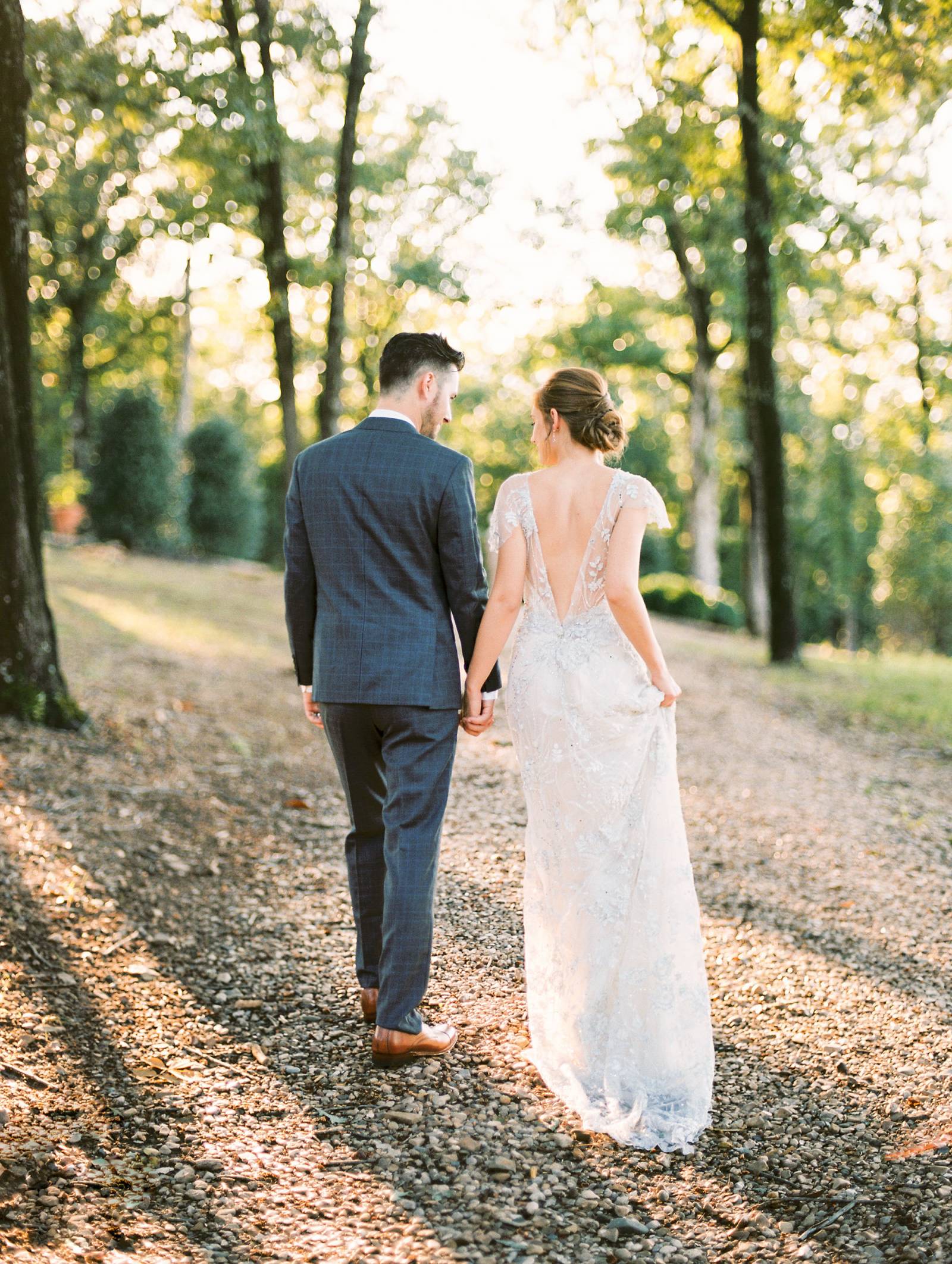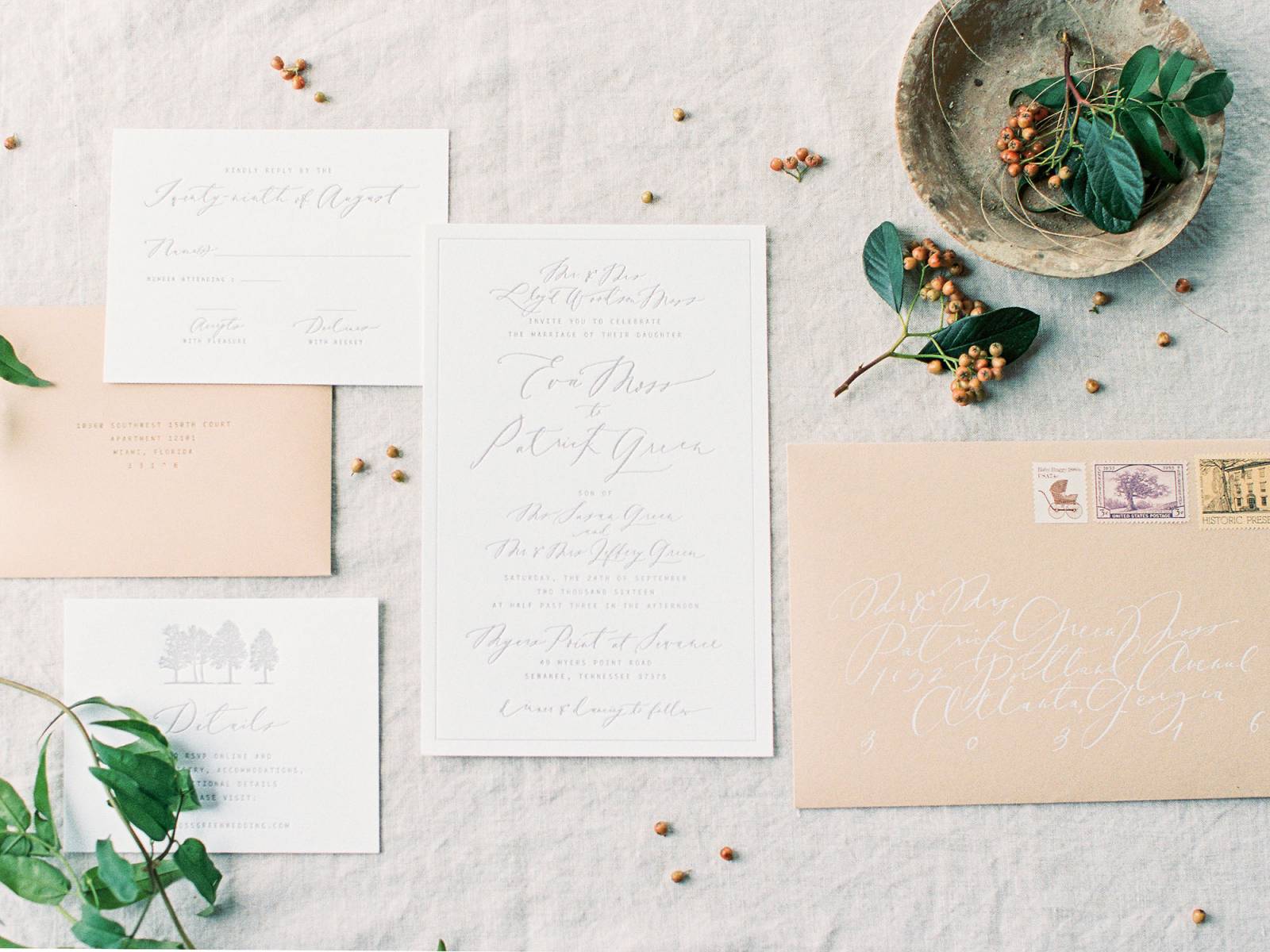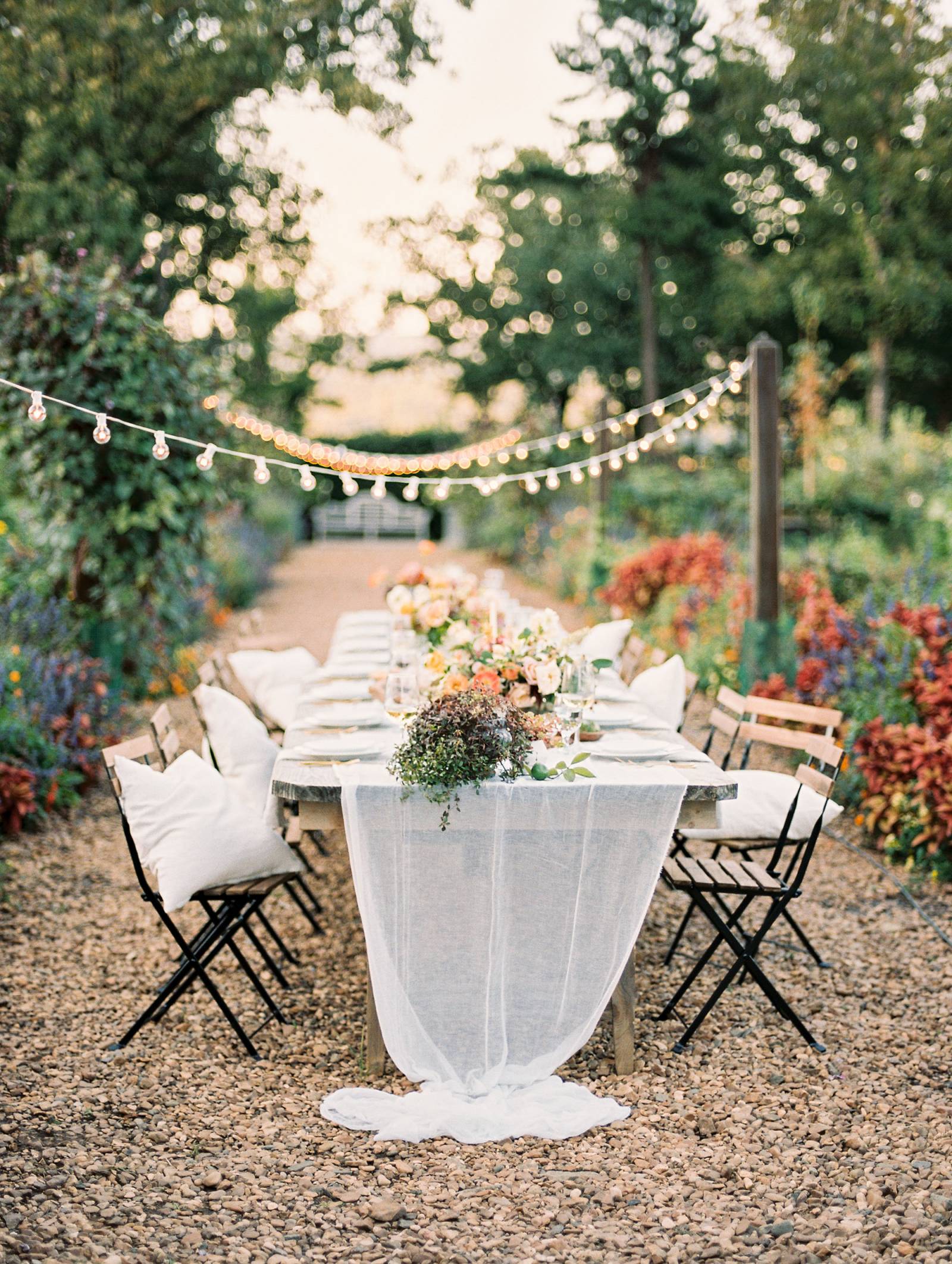 A huge thanks to Arkansas wedding photographer ERIN WILSON for sharing this stunning wedding with us. Erin is known for her dreamy wedding photography and loves to serve others by encouraging their creative sides, reminding them how beautiful they are and being as positive and calm in wild situations. "I am extremely passionate about people, art and love. I photograph weddings on film and digital and very inspired by timeliness images that have a little artful vibe." You can see more of Erin's portfolio in our VENDOR GUIDE and you may also want to check out this Stunning Italian garden wedding inspiration.