Maggie & Jake wanted their wedding to transport their guests to another place and time and looking at these beautiful images by Chicago wedding photographer ASHLEY BOSNICK, it's safe to say they were successful. The romantic Gatsby-esque charm of THE ARMOUR HOUSE was the perfect venue to achieve this. Featuring luscious florals by MAY FLORAL and an ALVINA VALENTA wedding gown, it was the epitome of old-school romance.
Gorgeous bride Maggie tells us, "I grew up in Lake Forest, and it was so special to me to get married five minutes from my parents house. How lucky that we found a gorgeous historic Italian Villa right in our own backyard! We initially wanted a destination, but decided that our priority was having all our friends and family be able to be there to share our special day with us. Once we decided on the Chicago area, Lake Forest was the obvious choice as it has all the history, beauty and elegance that we wanted our wedding to portray."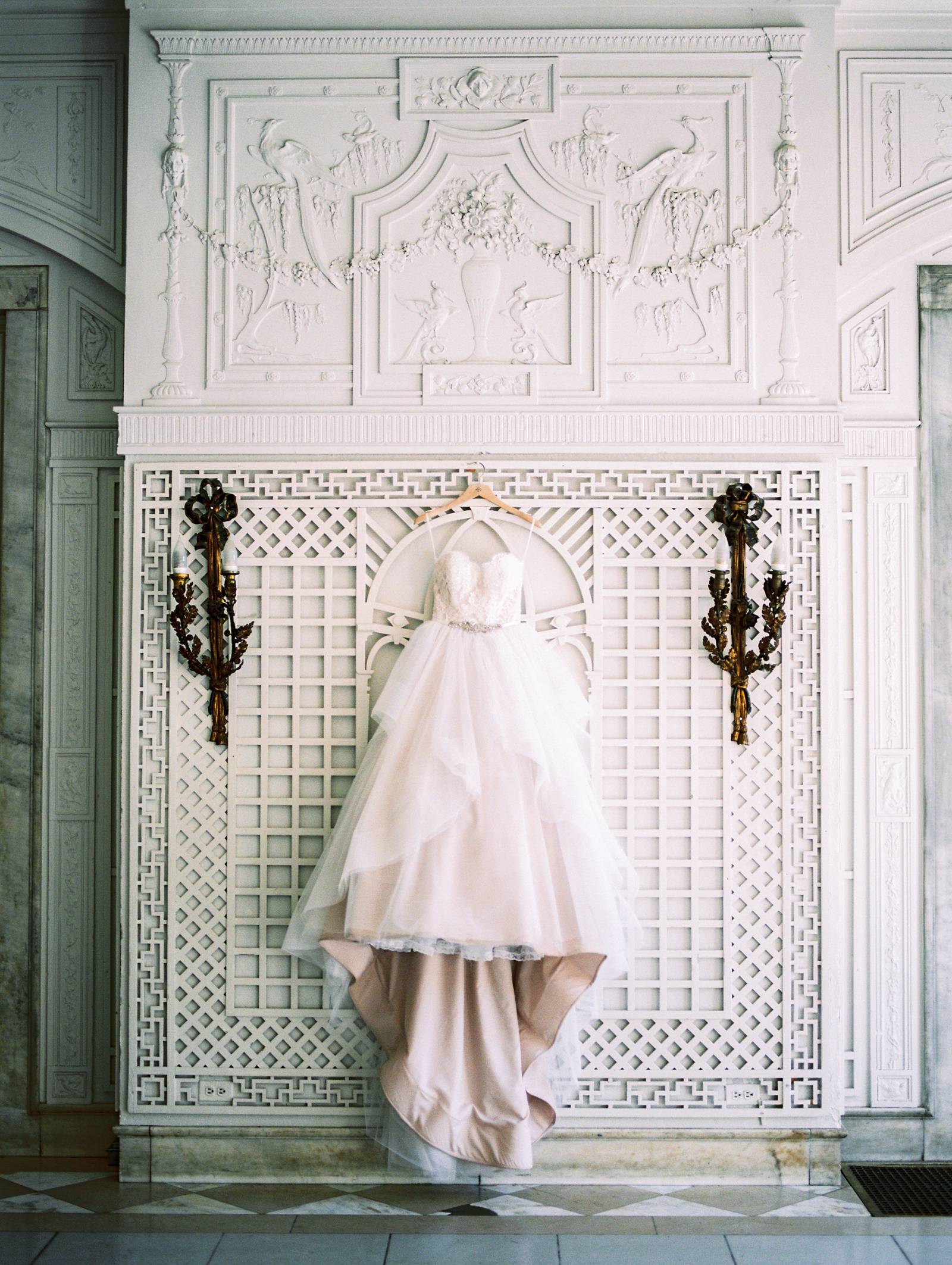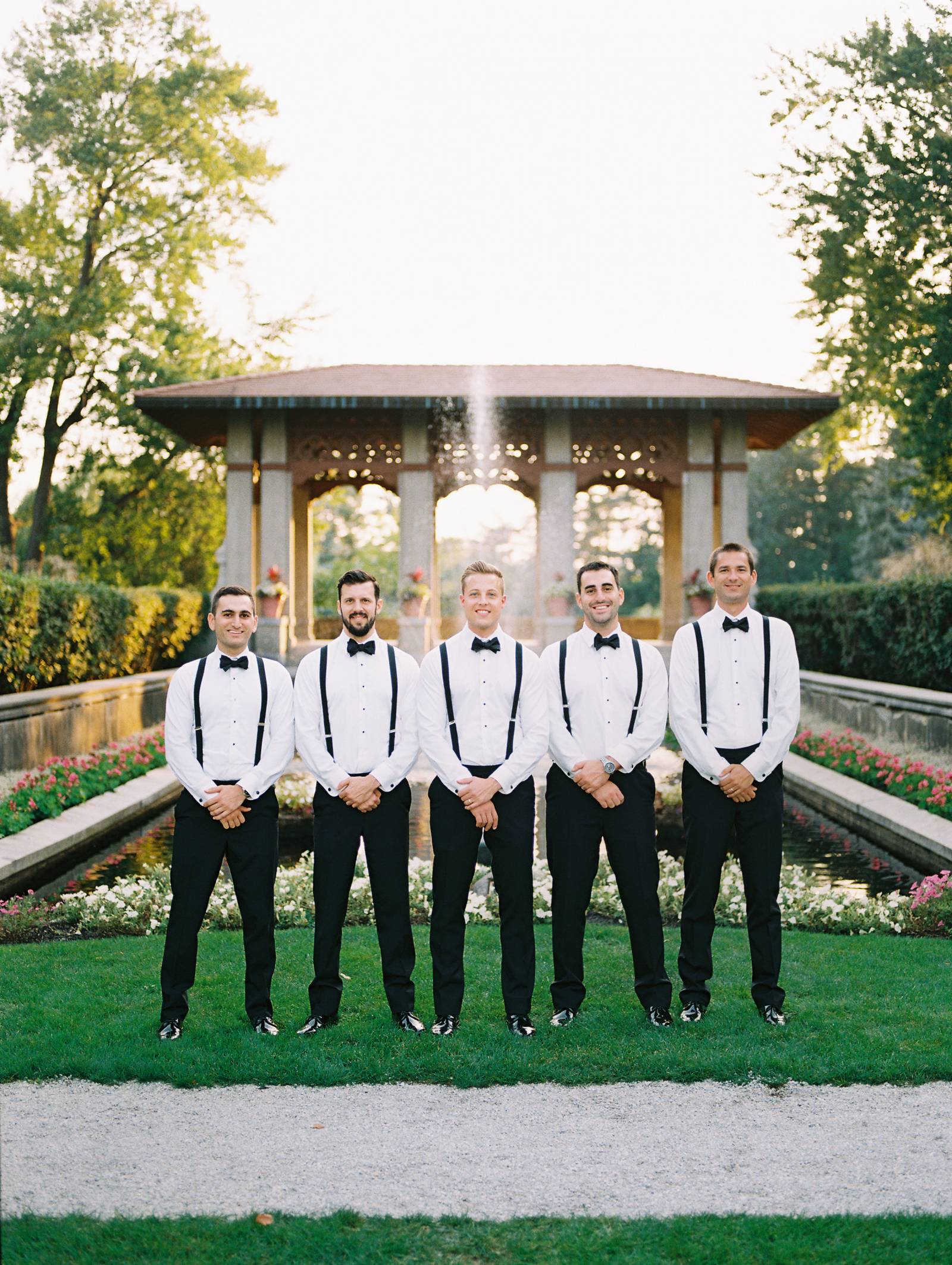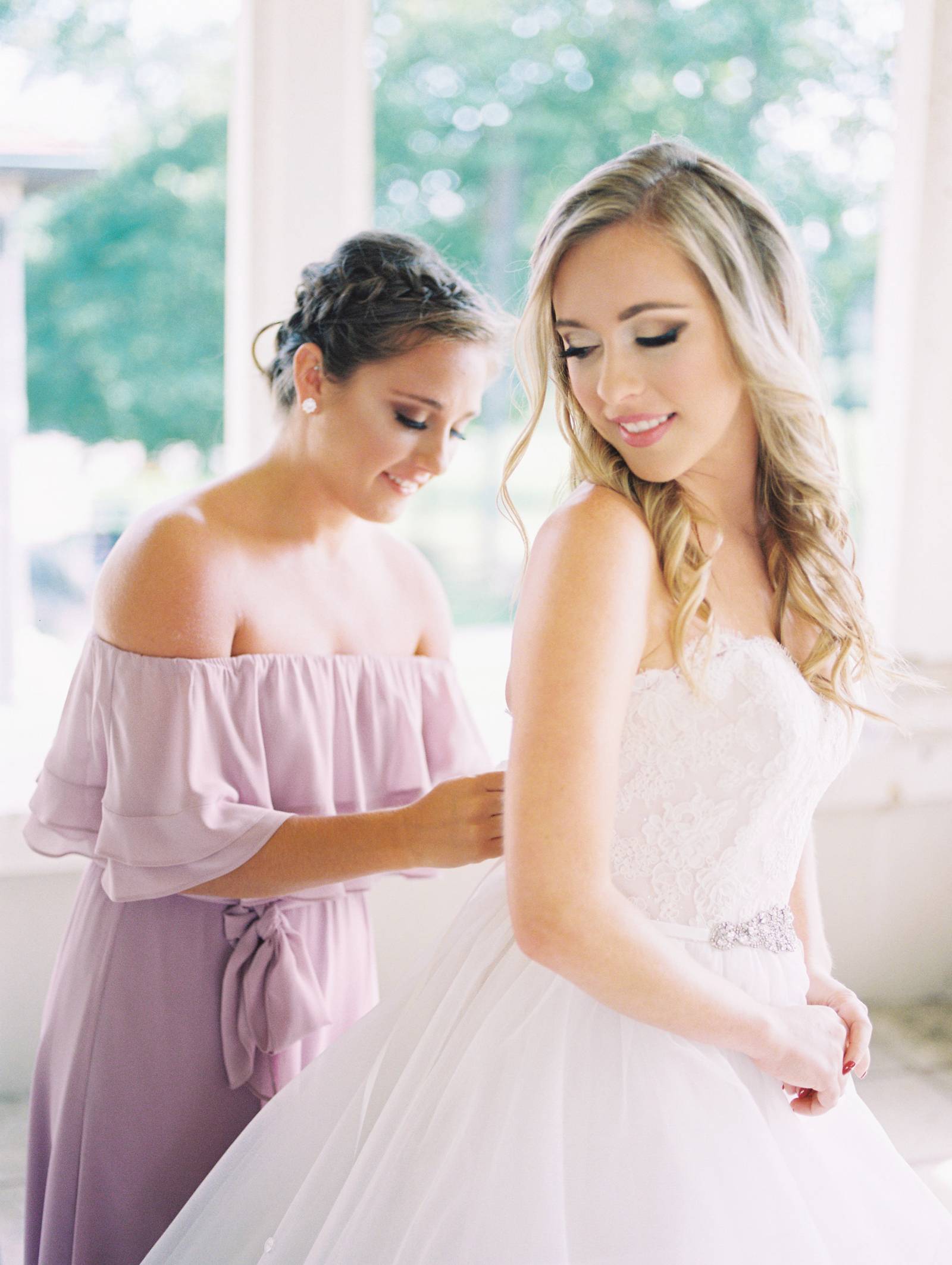 HOW DID YOU MEET? We met at a concert in February 2014. We were both living in Chicago. I was putting myself through law school working as a waitress at the time and Jake had just earned his trading badge that morning of the night we met. We were introduced through a mutual friend. We both happened to be at a bar with a live music show that night, we love music and have gone to at least a hundred concerts since our first!
TELL US ABOUT YOUR PROPOSAL: In February 2016, Jake asked me to marry him on a beautiful secluded beach while vacationing in the British Virgin Islands. I had no idea it was coming! We had made a plan to make a date night of looking at rings for a weekend when we were back in Chicago. So I never thought that Jake had already gone and picked out a ring himself. He just remembered that I had once told him that I love really sparkly rings. So he did research into the most sparkly kind of diamond, and he did a fabulous job!! Jake asked me the first night that we arrived on Tortola and we kept it a secret for the whole week we were there. It was like having a mini secret honeymoon!
TELL US ABOUT FINDING YOUR WEDDING DRESS: I booked a day of appointments at the top designer wedding dress boutiques in Chicago months in advance - for what turned out to be such a wonderful summer day spent making memories with my mom and sister. I kept the crowd to only to my mom and sister to take away the complication of differing opinions. I knew I could trust their criticism. I tried on about 30 dresses and finally found my dress at our last stop, Bella Bianca in the gold coast! I loved my dress from the second I saw it on the hanger, it was my favourite one I had seen all day. I went back to try it on 2 times before finally saying YES!
My wedding dress was not at all what I originally pictured. I originally thought I wanted a more bohemian style dress. But once we picked our venue I knew I needed a BIG gorgeous gown to match the elegance of our venue. I couldn't be more obsessed with anything than I am with that dress. I truly felt like a princess all day. From the lacy corset to the layers (and layers) tulle I had found my dream dress.
DID YOU HAVE ANY DIY ELEMENTS? I actually designed the wedding invitations myself, which were one of my favourite parts of our wedding. But we had them made through a stationer. We also had our amazing large vintage 20's style wedding "poster" made. The only true DIY element we had was our welcome table of family photos. We had pictures of our adorable parents, and all our grandparents at their weddings framed in various gold vintage frames and placed surrounding our guest book.
DESCRIBE YOUR WEDDING FLOWERS: I wanted very natural and loose bouquets and table arrangements with large flowers and a colour palette of mauves and rose and teals with the greenery. Our floral designer made my bouquet amazing and incredibly unique! I've never seen another bouquet like mine still to this day and still never seen one that I love so much!

FAVOURITE DETAIL OF THE DAY: My favourite detail of the day is definitely something most of our guests don't even know! My favourite detail is that I picked every single song that was played on our wedding day. I sat down one Friday night in the months before our wedding and picked every single song that was played, from the guest seating selections performed by our wedding band, to the last dance the DJ played at the end of the night. When Jake woke up at 6 on Saturday morning I hadn't yet gone to bed!! Some highlights were cutting the cake to "America" by Simon & Garfunkel, leaving the ceremony to "Sweet Disposition", and we even asked the ceremony orchestral band to learn "Music of the Night" from Phantom of the Opera. Every song was special and meant something to us!
WHAT ADVICE WOULD YOU GIVE OUT TO A COUPLE PLANNING THEIR WEDDING? First is that planning a wedding can be SO FUN if you approach is as a series of little unique date nights. Venue shopping we would look at a venue and then eat somewhere nearby. Or we made a whole day adventure of our cake tasting. My favourite was probably getting a reading from our tarot card reader! Yes, we had a tarot card reader at our reception. Each little detail was so carefully planned and probably has a fun date story behind it! Second, As a bride planning your wedding it is easy to get caught up in "your day". Throughout the process I made a conscious effort to make sure everything was easy for our guests, I wanted to focus on giving them an unforgettable experience. And we heard so much positive feedback, months later people are still telling us and our parents that it was the nicest, most beautiful wedding they had ever been to. Oh, and definitely splurge on your photographer!
MOST MEMORABLE MOMENT? The most memorable moment was seeing Jake at the special moment of our first look. Before that my legs were shaking like crazy all morning. My videographer told me to sit down and eat something. I couldn't stop shaking because I was so excited and nervous that this day we had been planning was finally here! But when I saw Jake my nerves were instantly calmed. Because at the end of the day it was all about getting to marry Jake and celebrating that with our family and best friends.
ANY OTHER DETAILS THAT HELP TELL THE STORY OF YOUR DAY? I think many people told us that our wedding was one of the most special they had been to because it is obvious how head over heels we are for each other. I think Jake and I are some of the lucky ones that found our perfect person in each other. And that display of affection towards each other was very much magnified on our wedding day. I was afraid that I would be crying as I went down the aisle, but I couldn't stop smiling. It was absolutely the best day of our lives.
TELL US A LITTLE ABOUT YOUR HONEYMOON: The honeymoon was my favourite thing to plan! We love to travel, so how could I plan a trip that was honeymoon worthy. We were between Italy and Hawaii. We decided to honeymoon in Hawaii, as we wanted to have a blend of relaxation and adventure. We saved Italy for a more adventurous one year anniversary trip. We spent 5 days on Oahu, at the luxurious resort, Halekulani, in Waikiki, then 8 days hopping around Maui. I love pretty hotels so we stayed at 3 different hotels on Maui! Romantic Maui was the perfect balance to the excitement and culture of Waikiki Beach in Oahu. We ate fresh seafood every single day and of course we started our trip with a luau on Oahu and ended it at the Old Lahaina Luau in Maui.
IS THERE ANYTHING YOU WOULD CHANGE OR DO DIFFERENTLY? Nope! Except I do wish we had asked our photographer to come for the rehearsal dinner.
If you're a bride looking for a Chicago wedding photographer head to our vendor guide to see more and you can find out more about this particular talented Chicago wedding photographer here. We featured this Graceful and elegant bridal inspiration by Ashley here that you might want to check out.