Inspired by moody light, colours and textures of the Sydney coastline, this shoot styled by Sydney wedding stylist SANDRA CHAU served as the perfect prelude to the beauty of the coming winter. TRILLE FLORAL created a stunning bouquet and installation that bought the rock formations to life and one of my new favourite stationery designers, MISHKU STUDIO, put together a beautifully subtle and organic paper suite.

Sandra tells us, "My vision for this shoot was to bring a raw yet elegant style to the coast. To set the beautiful ethereal tone, I chose an earthy palette that came through not only in the wild and unruly florals but also the natural tones in the surroundings. Utilising the coastal breeze as inspiration, it was all about whisking away the bride into a celestial daydream." SHERI MCMAHON PHOTOGRAPHY captured the vision beautifully!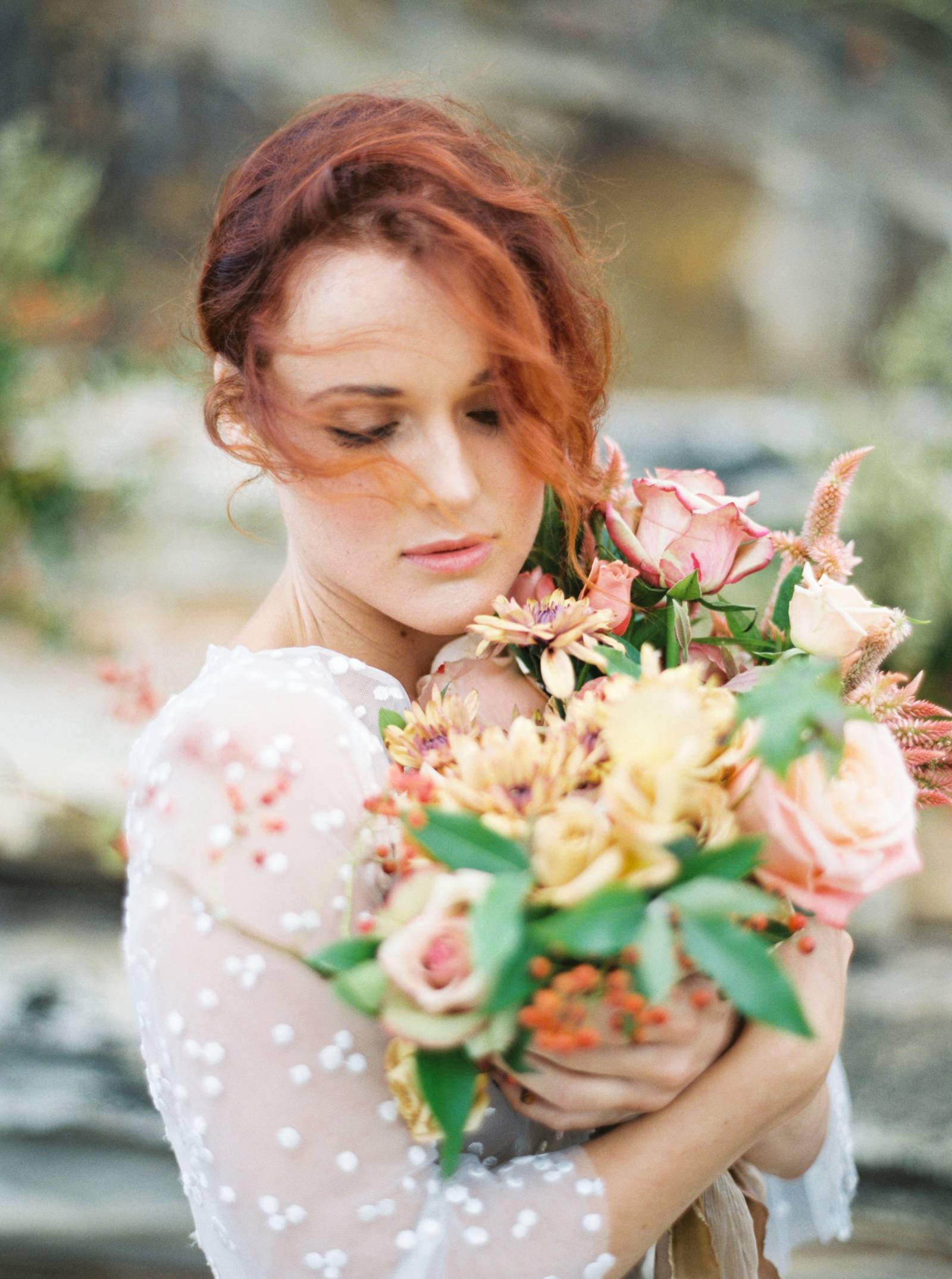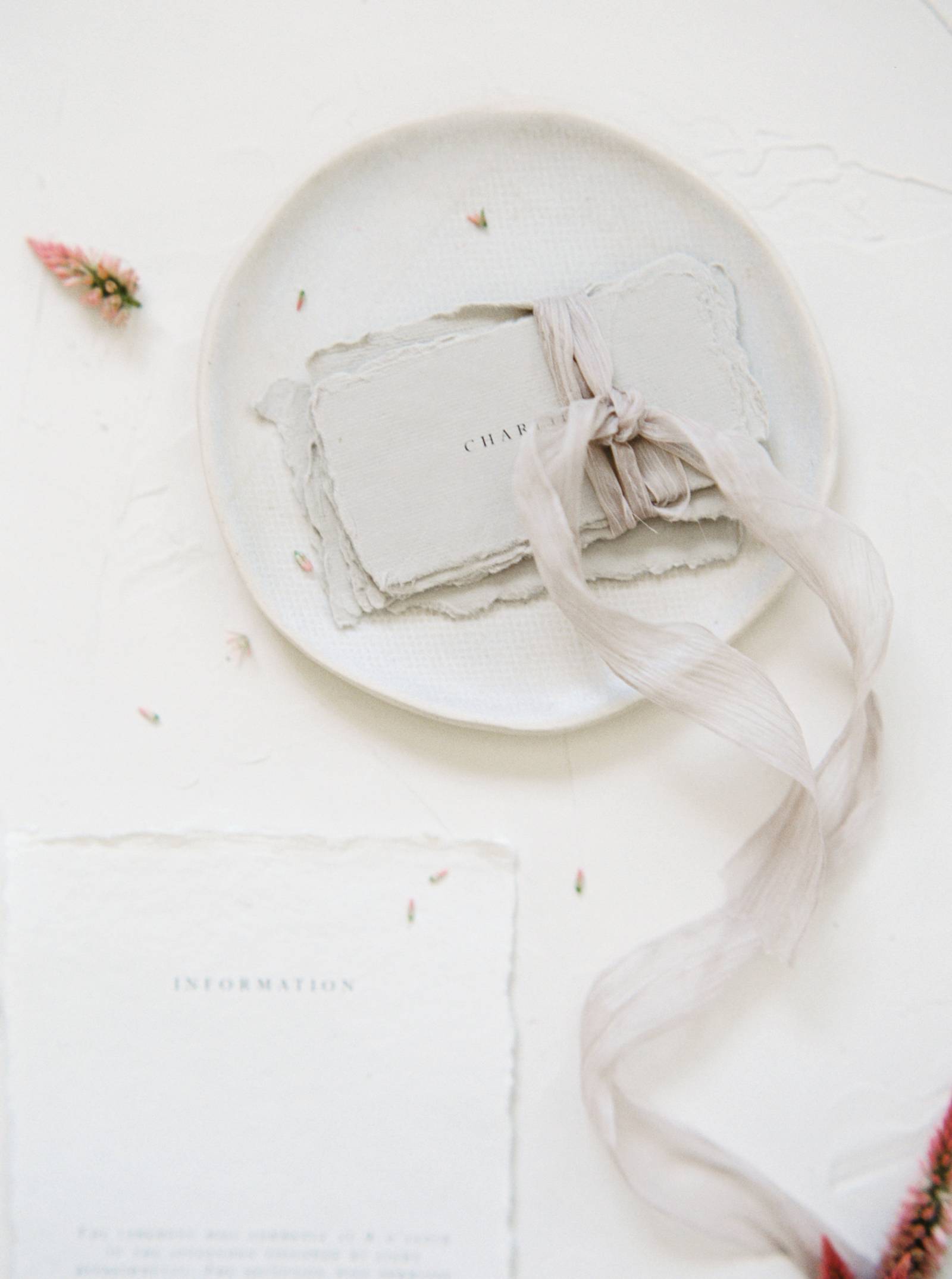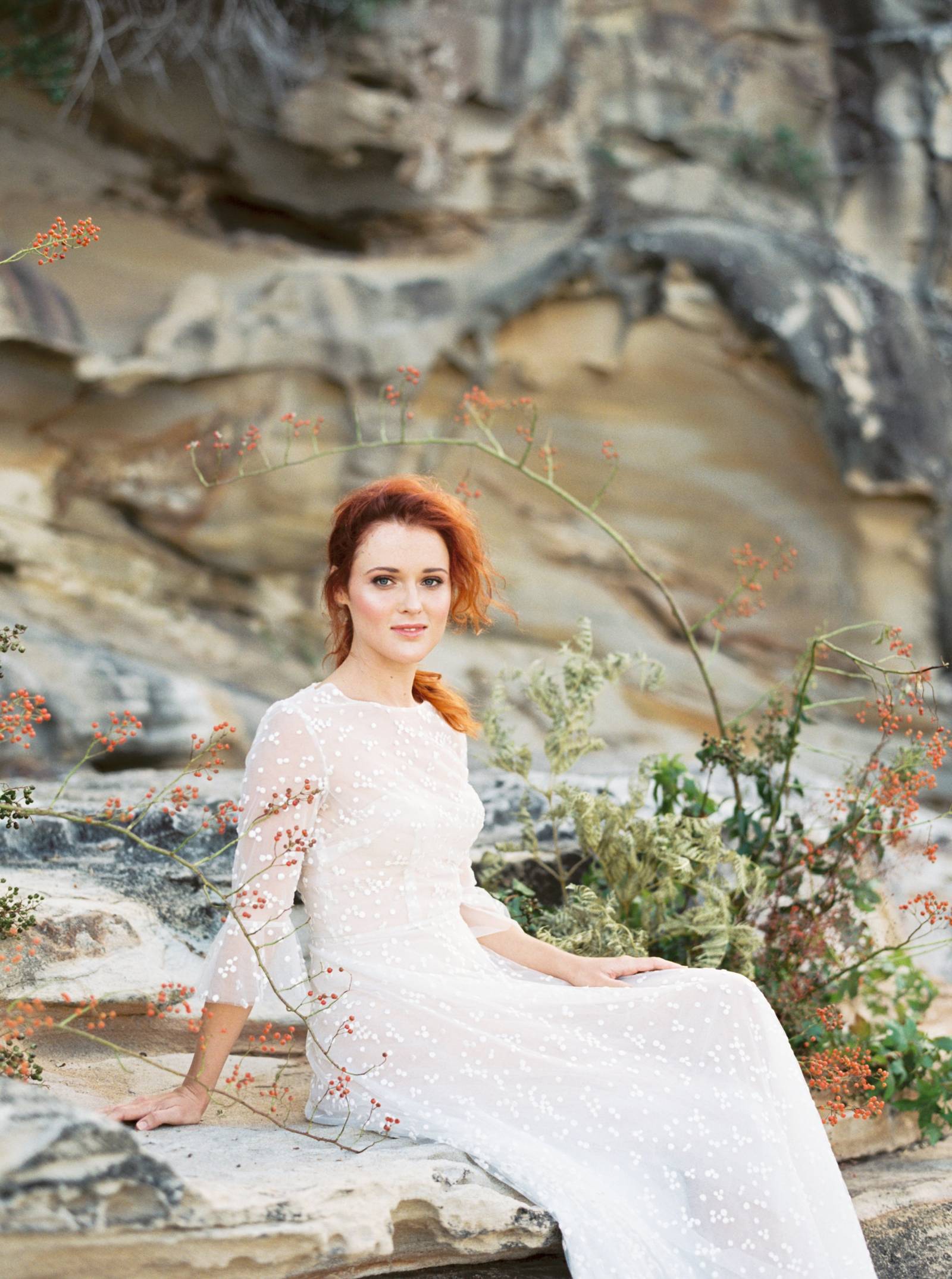 A huge thanks to Sydney wedding stylist SANDRA CHAU for sharing this absolutely beautiful coastal inspiration with us. If you're a Sydney bride looking for someone to help you pull together a cohesive vision for your day and to help tell your story, be sure to check out this Sydney wedding stylist. Sandra works not only with brides but with creative businesses, helping them create cohesion and beauty in their brand, products and services through beautiful intentional imagery.