When offered the chance to work with Alison from VISUALLY CREATIVE on a Parisian style shoot, Sydney Wedding photographer SHERI MCMAHON leapt at the chance. Set in the amazing Southern Highlands Bowral - at BUNYA HOUSE - the images portray the essence of Parisian style: effortless, elegant and sensual. "Parisian is a state of mind, style and behaviour that is often associated with soft floral prints and light tones. These images give an amazing French vibe and intimate knowledge of this couple's love affair set in a romantic garden. With the perfect blend of minimal makeup and soft lace, Viola! You feel like you are in France with the love of your life."
An organic stationery suite by wedding invitation designer AZALEA CALLIGRAPHY complemented the overall romantic vibe of the shoot and gowns from MUSE BY BERTA and BRIDES BY FRANCESCA were easy to wear, elegant options.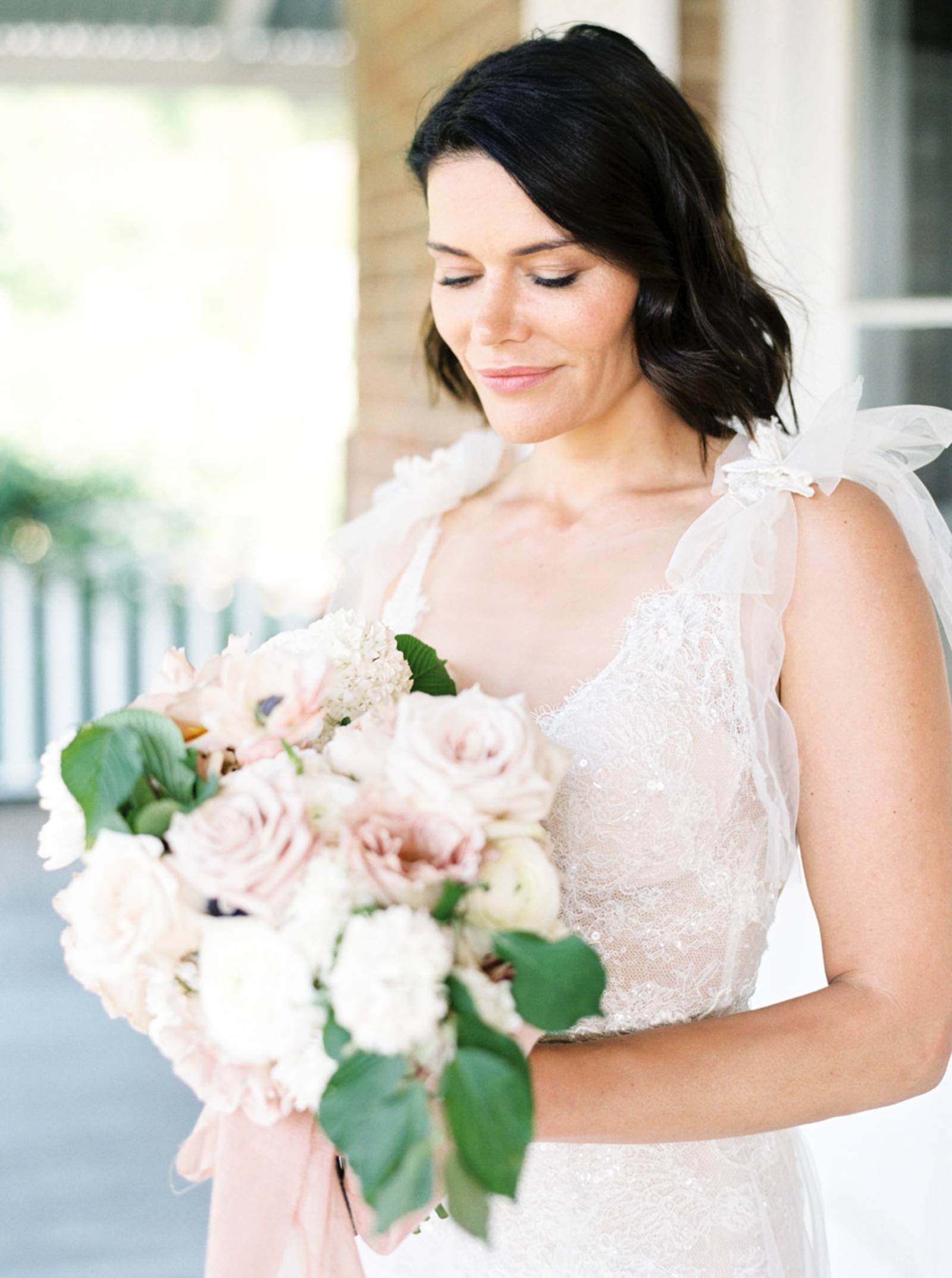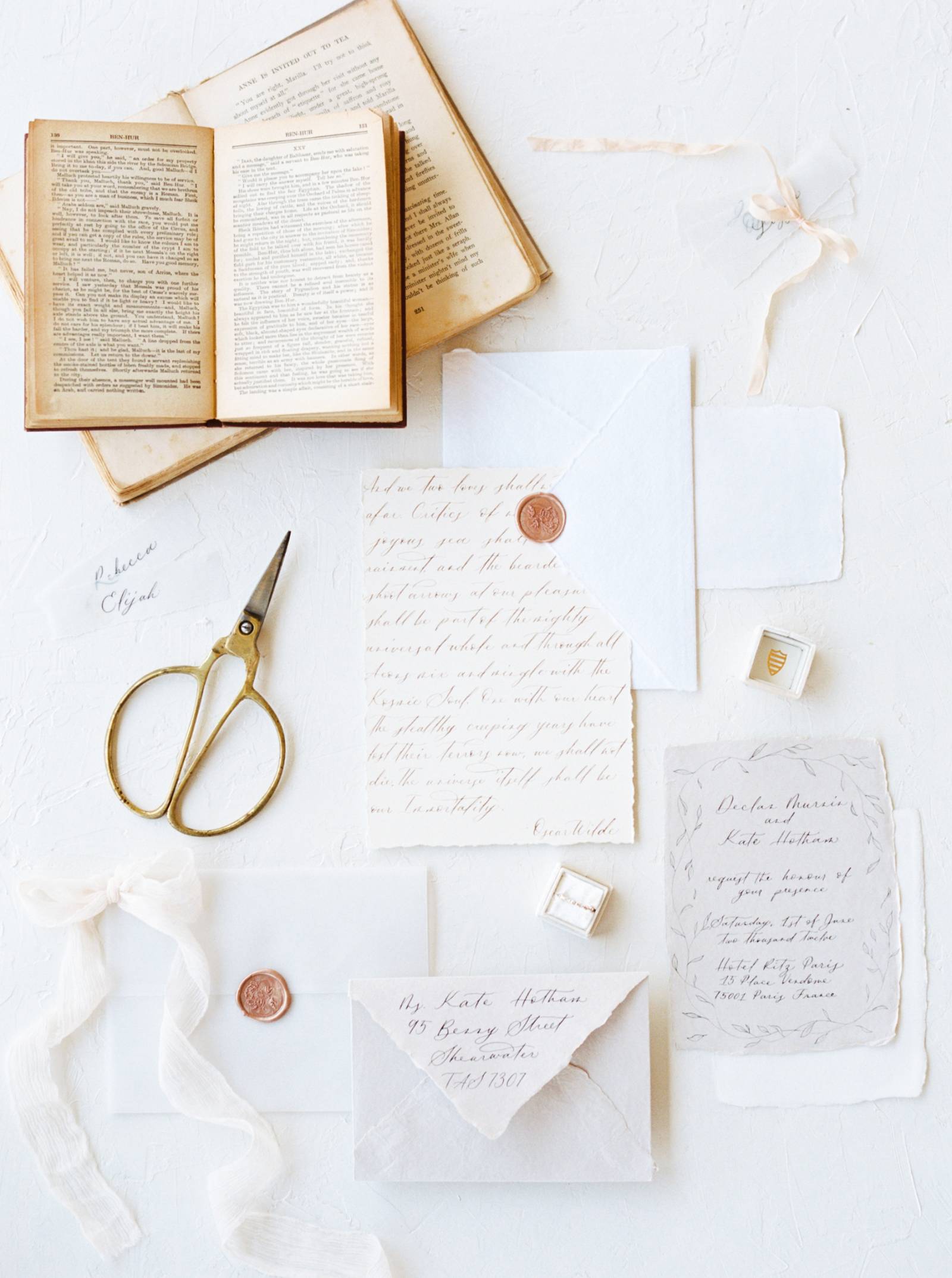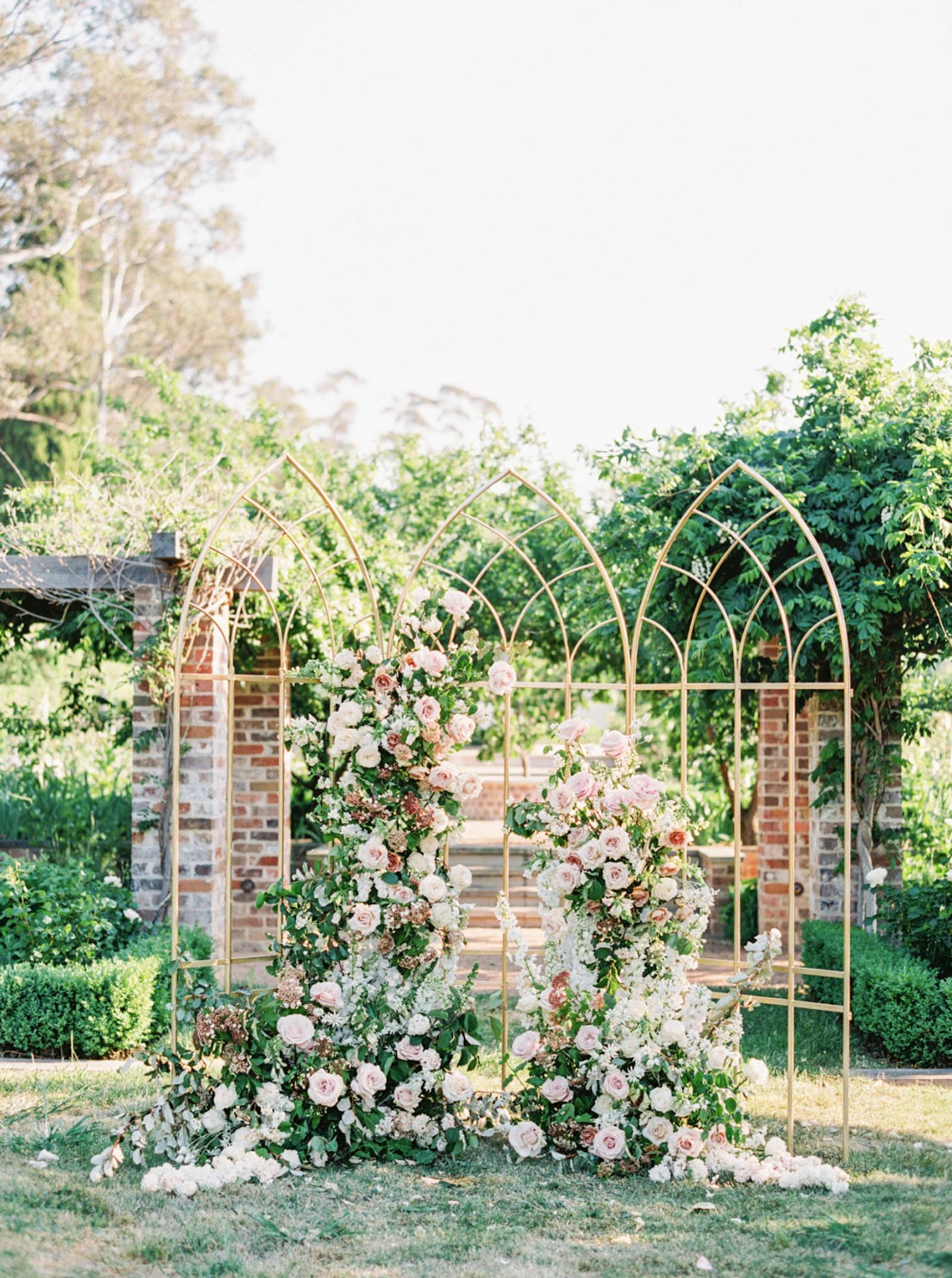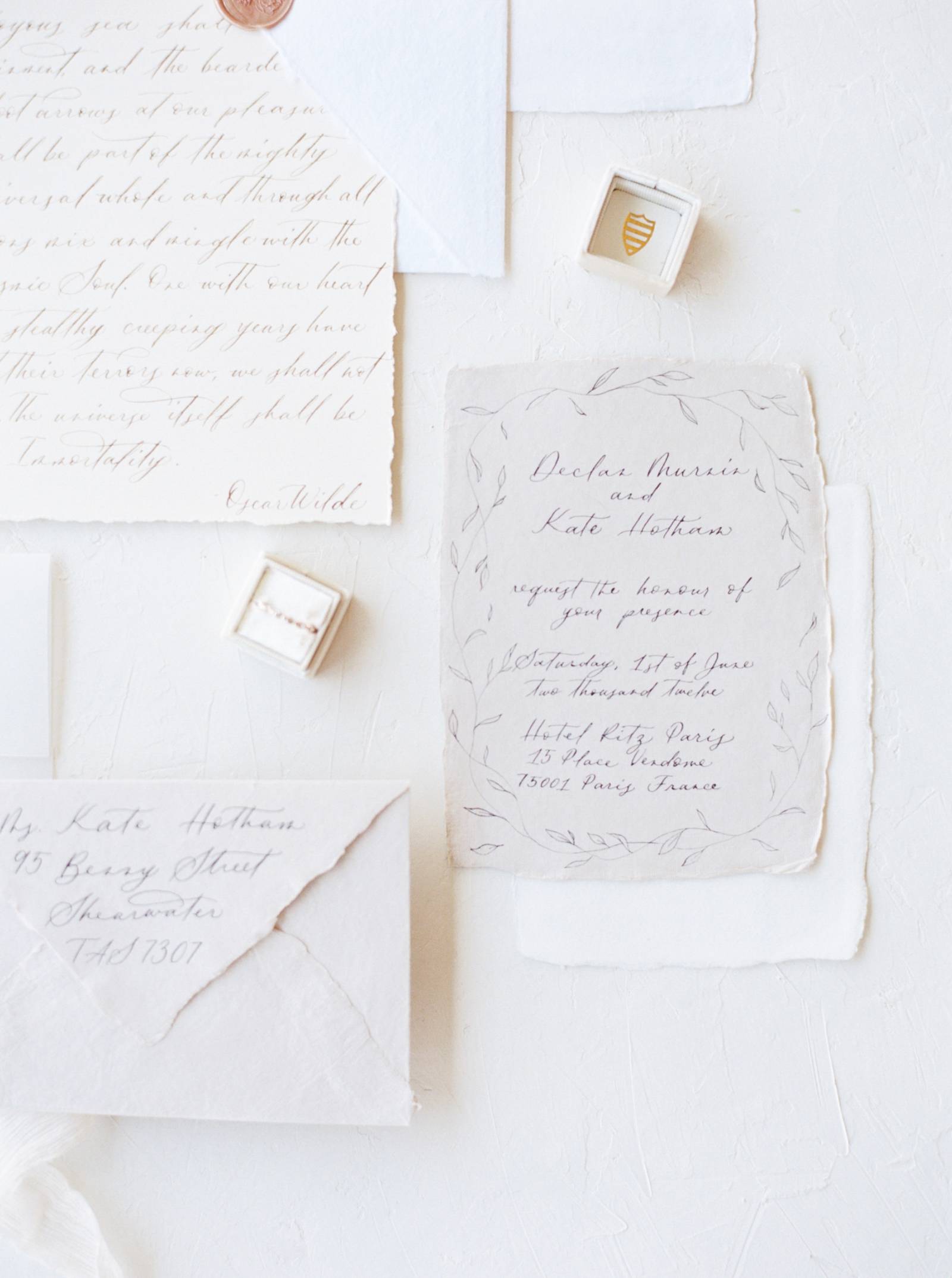 A heartfelt thank you to Sydney Wedding photographer SHERI MCMAHON for sharing this beautiful elopement inspiration with us. Sheri is Australian based with a love for fine art film wedding photography. She is inspired by natural light, European architecture, incredible scenery and adores photographing intimate moments and authentic unique love stories. Her approach is soft and subtle. "Film is flawless, it captures light, skin tones and romance beautifully." With a huge passion and love of travel she's always happy to travel to capture your magical day. You can see more of her portfolio in our VENDOR GUIDE HERE.
Wedding invitation designer AZALEA CALLIGRAPHY is a valued member of our VENDOR GUIDE. Her passion lies with calligraphy and watercolour. She designs minimalist, but elegant wedding invitations for the classic and modern couples and absolutely loves helping her clients create wonderful memoirs of their special day through their invitations. You can see more of her beautiful work in her portfolio here.