Kathryn & Nathaniel wanted their wedding to be all about love, family and friends. Classy and sophisticated whilst ensuring they remembered what the day was all about. The venue itself - MILTON PARK COUNTRY HOUSE HOTEL & SPA - in Bowral, New South Wales, was inspiration enough when it came to designing their wedding.Kathryn tells us, "As soon as I walked through the iron gates into Bluebell Wood in Milton Park, I cried, and I knew it was the place! The grounds are just stunning, and the Orangerie is so classically beautiful. I wanted to let that shine through, so we kept the styling to a minimum. Of course, there was a Pinterest search here and there, but I kept coming back to the idea that less is more. I wanted everything to be neural and soft and keep in style of the classic French gardens."
Sydney Wedding Photographer MR EDWARDS captured these beautiful images of their day with us.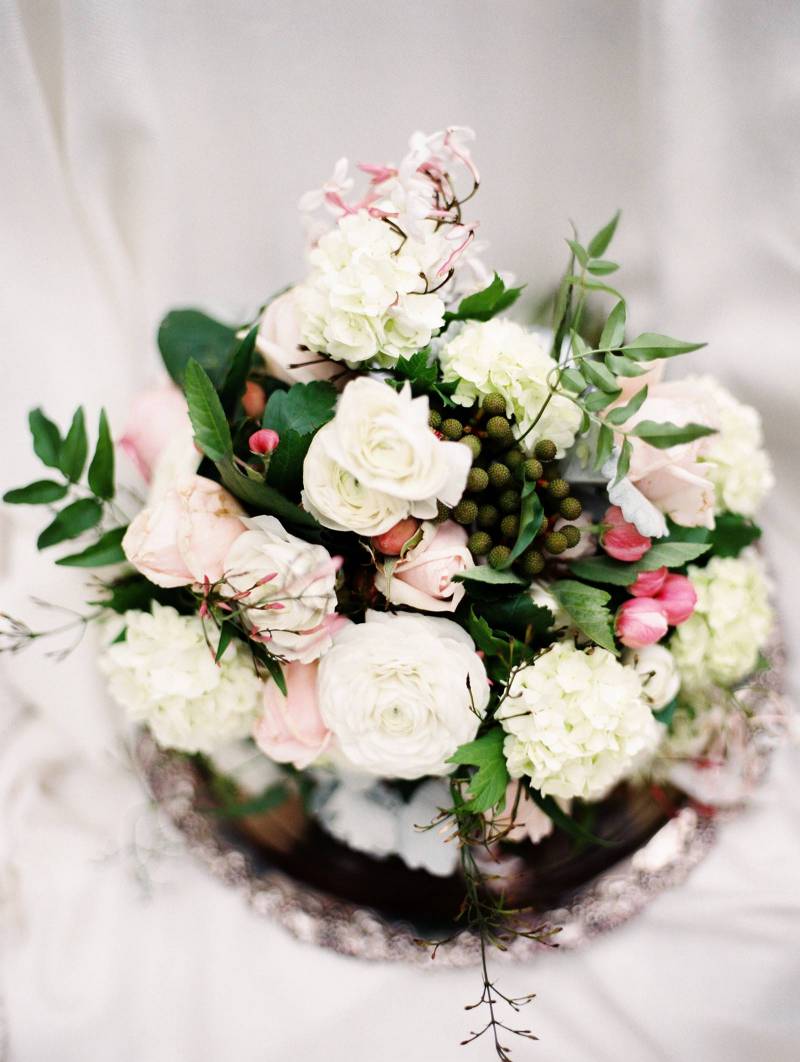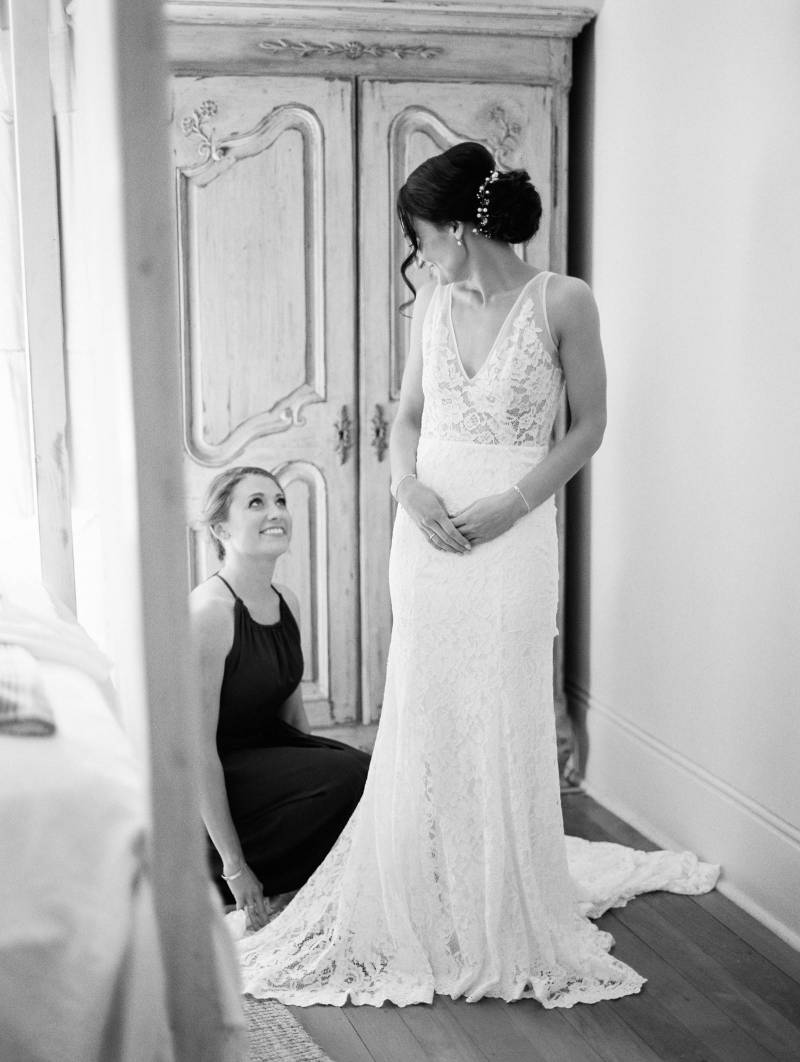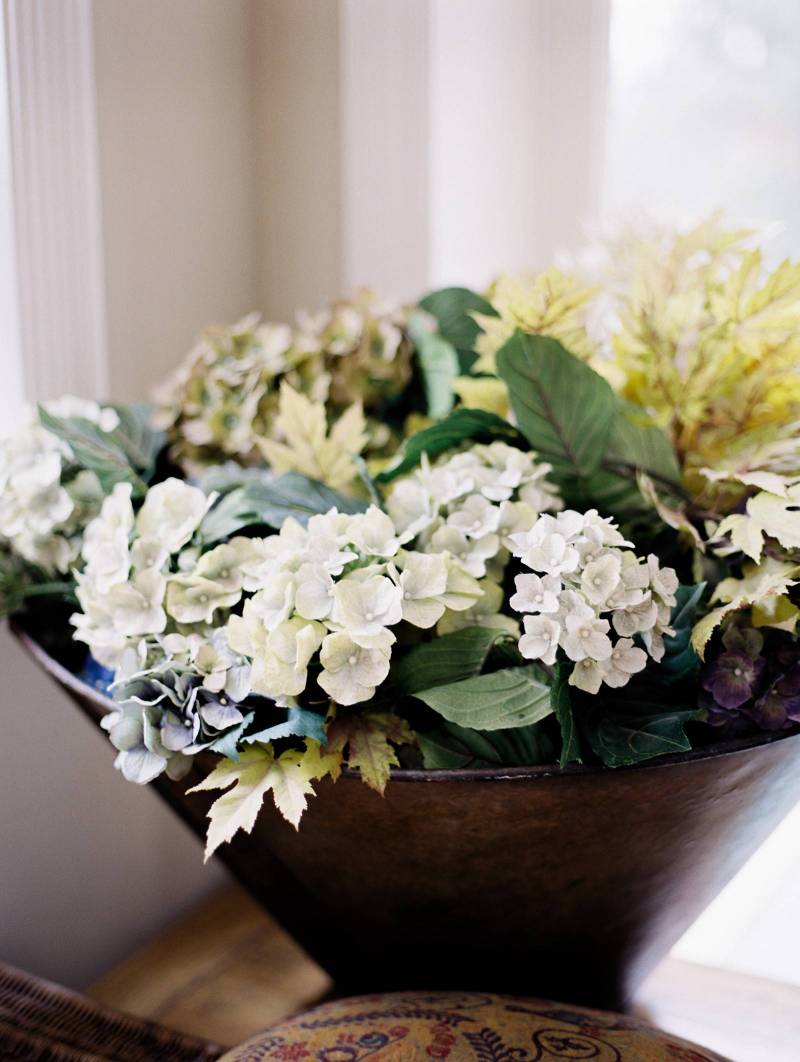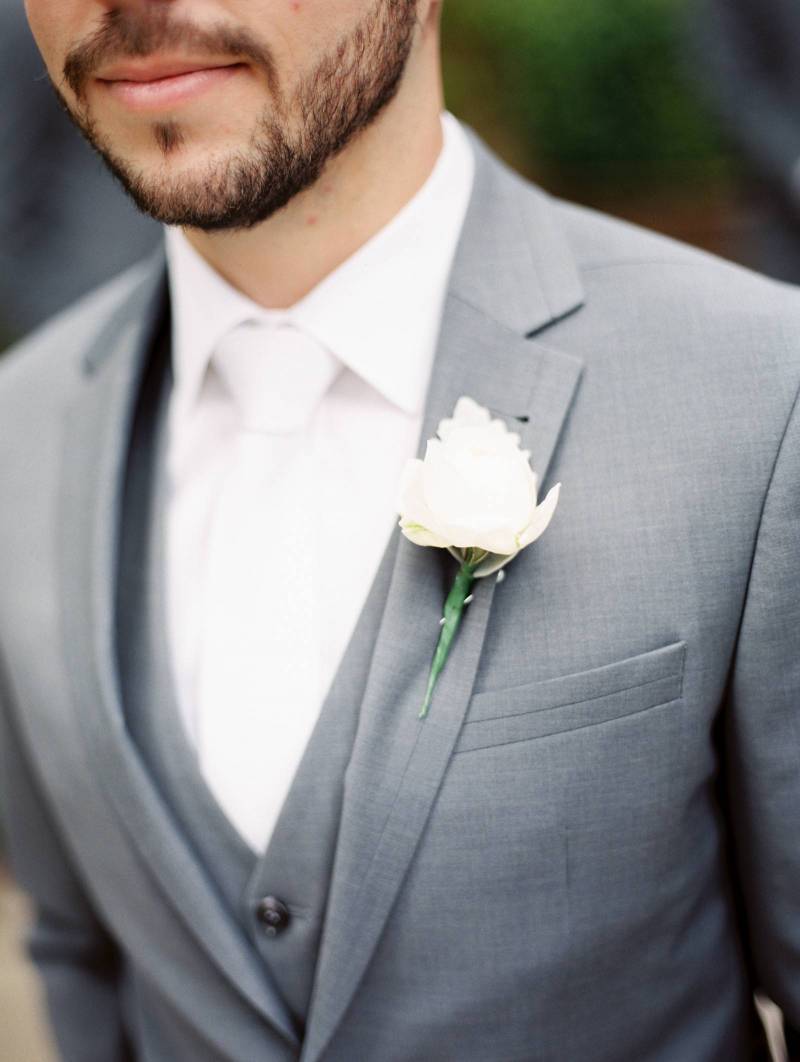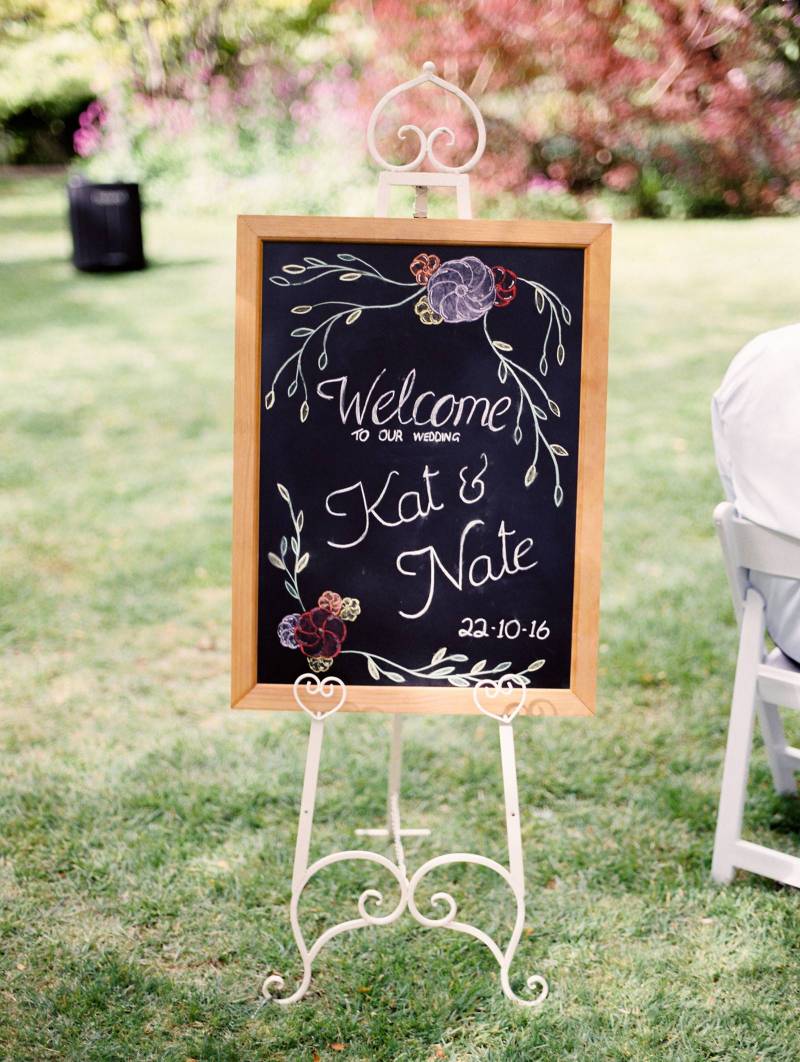 HOW DID YOU MEET? We met through mutual friends, Jessie and Daniel, who naturally became our Maid of Honour and Best Man. We first met at a New Year's Eve party. Jessie brought me to the party, as my plans fell through last minute (I had just broken up with my then boyfriend!). I knew no one else except her husband Daniel, who was there with all his school friends. I met Nathaniel 'Thanno' that night... apparently, he thought I was amazing!!!
It took Nathaniel four months to finally add me on Facebook, but I didn't recognise the name Nathaniel (as I only knew his name as Thanno), so I had to do some stalking of his photos to figure out who it actually was! We would periodically cross paths when I was out with Jess and the girls and Daniel was out with the boys, but the timing always seemed to be wrong. When he found out I needed a new car, he saw his chance to offer some advice (obviously a topic he felt very comfortable with), so we got talking a little more. It wasn't until I went overseas for a few months that the conversation really kicked off though! We would speak at 3am (Switzerland time) and I'm pretty sure his mates gave him heaps for sneaking off talking to a girl while they were away on a boys trip down the coast. When I returned home, an impromptu BBQ and Jessie and Daniel's saw our first physical meeting since the conversation really kicked off.
TELL US ABOUT YOUR PROPOSAL: Nate started planning months before we had a holiday planned. He designed a ring and was getting it made, when the jeweller presented him with something that was so far from the image he had designed! He was devastated, as it just was not what they had discussed. After a very stressful period trying to get deposits back, I was sure that he had no ring, and was not expecting the proposal on our holiday.
As it turns out, he managed to organise another ring in a much shorter space of time, and he proposed on the first night on Kandooma Island in the Maldives. We went to the end of a boardwalk and sat on the stairs down into the water, to watch the sunset. I was mesmorised by the view, as was busy talking photos of the sky when Nate walked down the stairs in front of me and got down on one knee.
TELL US ABOUT FINDING YOUR WEDDING DRESS: I had in my head that I wanted a low back, fitted lace dress with a train. I pretty much ended up there! Initially everything I tried had three out of four things happening... either a beautiful back but I didn't like the front or it wasn't fitted, a great fitted top but no low back (or TOO low a back) or a nice front and a low back but a frumpy skirt!!
Then I came across Made With Love Bridal's 'Danni' dress. It seemed to tick all the boxes, so I went to a fitting and tried her on. She was beautiful. Gorgeous lace, fitted, with a stunning low back and a gorgeous train. I thought, yep. This is a wedding dress. But something made me ask to also try 'Frankle' I had seen her online and she was a bit different. So I put her on and that was me done. Oh WOW!! She was a dream. The most comfortable wedding dress I had ever tried! She fit perfectly, and the lace was beautiful. I loved how the back was a bit different. It wasn't as low as I'd imagined, but the shape was stunning and the ruching on the bottom was such a gorgeous feature. And the pockets. I was sold on the pockets!!
My bridesmaid that was with me said 'It was made for you'.. and it honestly felt like it was!! I loved that it was a bit different to what I had in mind- because it was better than I could have imagined!
ANY DIY ELEMENTS? Nate fancies himself as a bit of a handy man (which I knew), so he actually made the 'Guest book' disc frame, which is now hanging on our wall at home. He also fancied himself as a bit of an artist (that, I didn't know!) and he designed and drew in chalk the Welcome Sign at the ceremony. I was honestly gobsmacked when I came home and he had drawn these beautiful flowers and written the words in such delicate script (his handwriting doesn't always look like that!!) He also made the 'Naughts and Krosses' (N and K...get it?) game, and was had a friend's dad whip up the jenga. I sourced all the products and designed the Cheese table... not exactly DIY but I loved it so much!
FAVOURITE DETAIL OF THE DAY: I'm really close with my parents, so this was a very special day for them too. Before the wedding, I gave my mum a sort of 'Friendship' bracelet; only it was a love heart and an infinity sign, because 'the love between a mother and daughter is forever'. I wrote my dad a poem and put it in a frame, and there was no shortage of 'Daddy Daughter' dancing, albeit mostly spontaneous!
I think Nate and dad have a lovely relationship too. I know Dad trusts Nate with his little girl, and Nate will do anything to show my dad that he will look after and protect me. There was such an overflow of pride, respect and honour between the two of them as they shook hands as my dad was giving me away. It is such an amazing feeling to know you have just expanded your family, and everyone is just ecstatic about it!
WHAT ADVICE WOULD YOU GIVE OUT TO A COUPLE PLANNING THEIR WEDDING? Have a rough Idea of the type or wedding you want, or a vague location, at least, before you start venue hunting! Yes, we didn't know where we wanted to get married until we were there, but if we hadn't narrowed it down Bowral, we probably would have been travelling all around the Southern highlands, South Coast, Sydney and the Hunter Valley, which is very time consuming and draining. Also, get as much information from the venues prior to having an appointment as you can (packages, availability etc). The LAST thing you want is to fall in love with a venue only to find that your date isn't available, or its WAAAAY out of budget! If there is a deal breaker in the package that's not negotiable, rule it out and move on! It's just not meant to be!
BE ORGANISED. Of course everyone says that, but I think we enjoyed the day all the more because everything was done, confirmed, paid and triple checked!
Dates were really important for me too. If your order something online, write down when it is supposed to arrive, so if it doesn't, its not 3 months before you realise. If you have paid a deposit for someone, note down when the balance is due (if we had relied on reminders from vendors we may not have paid of '6 months before the event' deposit yet!!). Having an outline of what you need and when you should start to think about it is really helpful too. You don't want to be shattered that the photographer you've had your eye on is booked out already, or get to a week before the wedding and realise you forgot about the rings. You don't have to stick to it 100%, but knowing what is coming up really helps keep you on track.
It is fun to do research and get new ideas, but try not to get too carried away. It can be exciting, but also so overwhelming to try and do everything! When I came across something I liked, I'd always asked myself 'Will this enhance out day' or 'Do we really need it?' I think this really helped keep our day manageable and keep a clear theme.
MOST MEMORABLE MOMENT? Definitely walking down the aisle. It is a bit of a surreal, blurred memory, but I'll never forget seeing Nate's face for the first time. Even though there was nerves and adrenalin (and goose bumps) I remember feeling such a wave of calm come over me when I saw him standing there! (that was Nate's favourite part to... you have the photos to prove it!)
ANY OTHER DETAILS THAT HELP TELL THE STORY OF YOUR DAY? We wrote our own vows, as we wanted to make promises that we felt and meant, and that were unique to us. We also decided pretty early on to have a Cheese wedding cake... because we probably don't go a day without eating cheese! I think above all, we really tried to be present on the day. After all the planning and organisation, we agreed to let the day happen, how it happened. We didn't want to be worried or stressed about things working out, and just be content with the day as it was, and be grateful to be there with all our family and friends.