With a large family, Karina & Hendry chose to marry in Bali as it was the most convenient option for them all to fly to. After visiting a selection of venues they settled on APURVA KEMPINSKI - an venue that is the embodiment of Indonesian elegance sitting atop the majestic cliffs of Nusa Dua. With breathtaking views of the Indian Ocean and tropical garden, it offered them the epitome of beachfront luxury and the intimate destination wedding they dreamt of. Indonesian wedding photographer GAILLARD MATHIEU was on hand to capture their beautiful celebration.
WHAT WAS THE INSPIRATION BEHIND YOUR WEDDING STYLE? Hendry proposed to me on Spring 2018 during our trip to Europe. We visited Villa Ephrussi de Rothschild at Saint-Jean-Cap-Ferrat, South of France two days before he popped the question. I was mesmerised by the beauty of the garden so we decided that it should be our wedding inspiration.
HOW DID YOU MEET? We grew up on the same city, our house was even not far from each other, we had many mutual friends, even after he added me on facebook, turns out we even took a picture together with a group of friend 10yrs ago on a party but we never notice each other. It wasn't until 2016, we're formally introduced by a friend.
TELL US ABOUT YOUR PROPOSAL: It was my birthday, we're in Amsterdam. We had my birthday dinner at RIJKS, after we just have a casual stroll on the park around Rijksmuseum. Then suddenly he went on one knee and popped the question. Hendry totally caught me off guard.
TELL US ABOUT FINDING YOUR WEDDING DRESS: I want to be able to look on my wedding pictures in 20 years from now and not have it look outdated or old. I tried on so many wedding dresses, but I knew that I always wanted a timeless plain white dress. Dress after dress, I finally found my perfect dress in CAROLINA HERRERA'S bridal collection.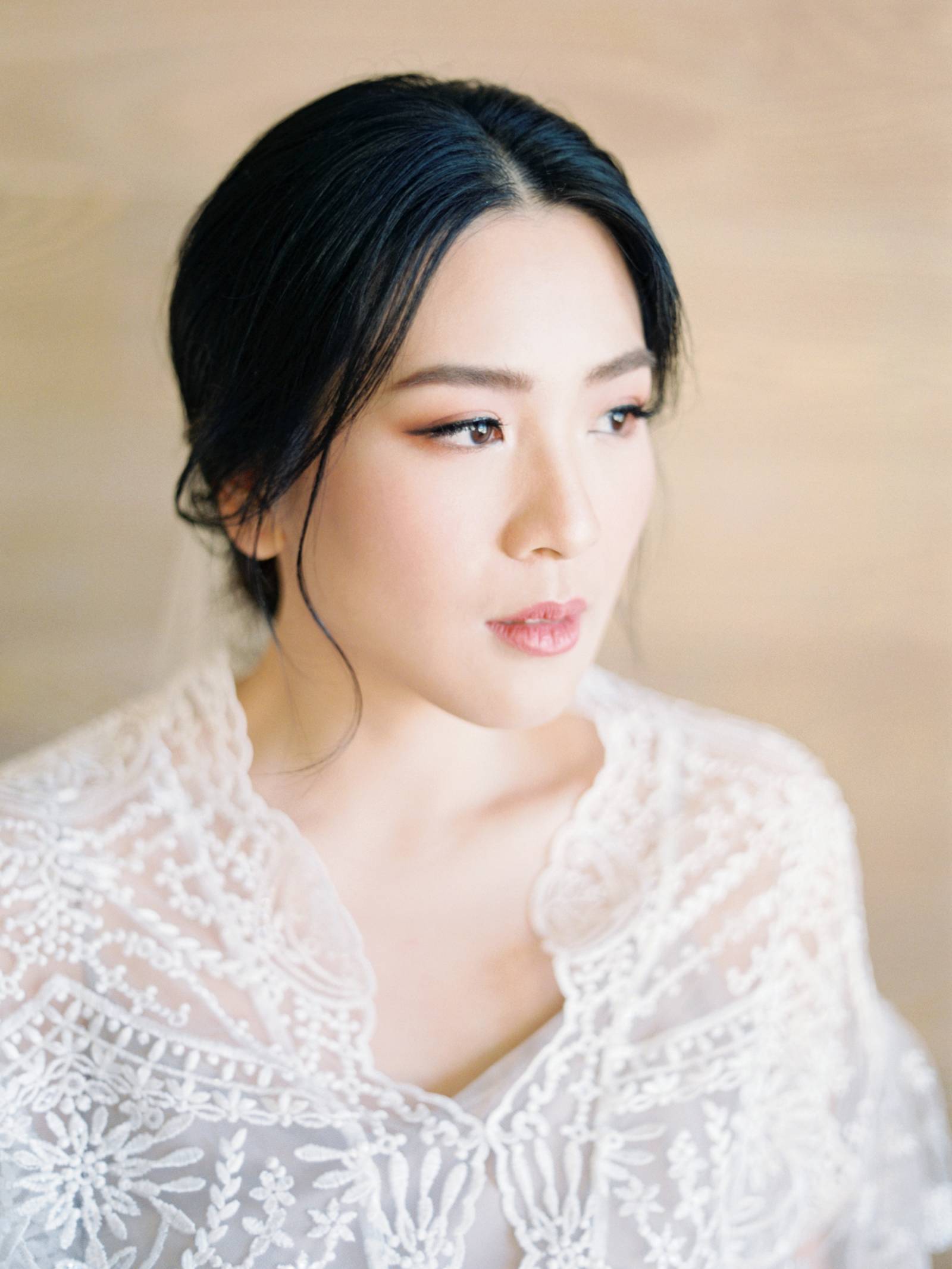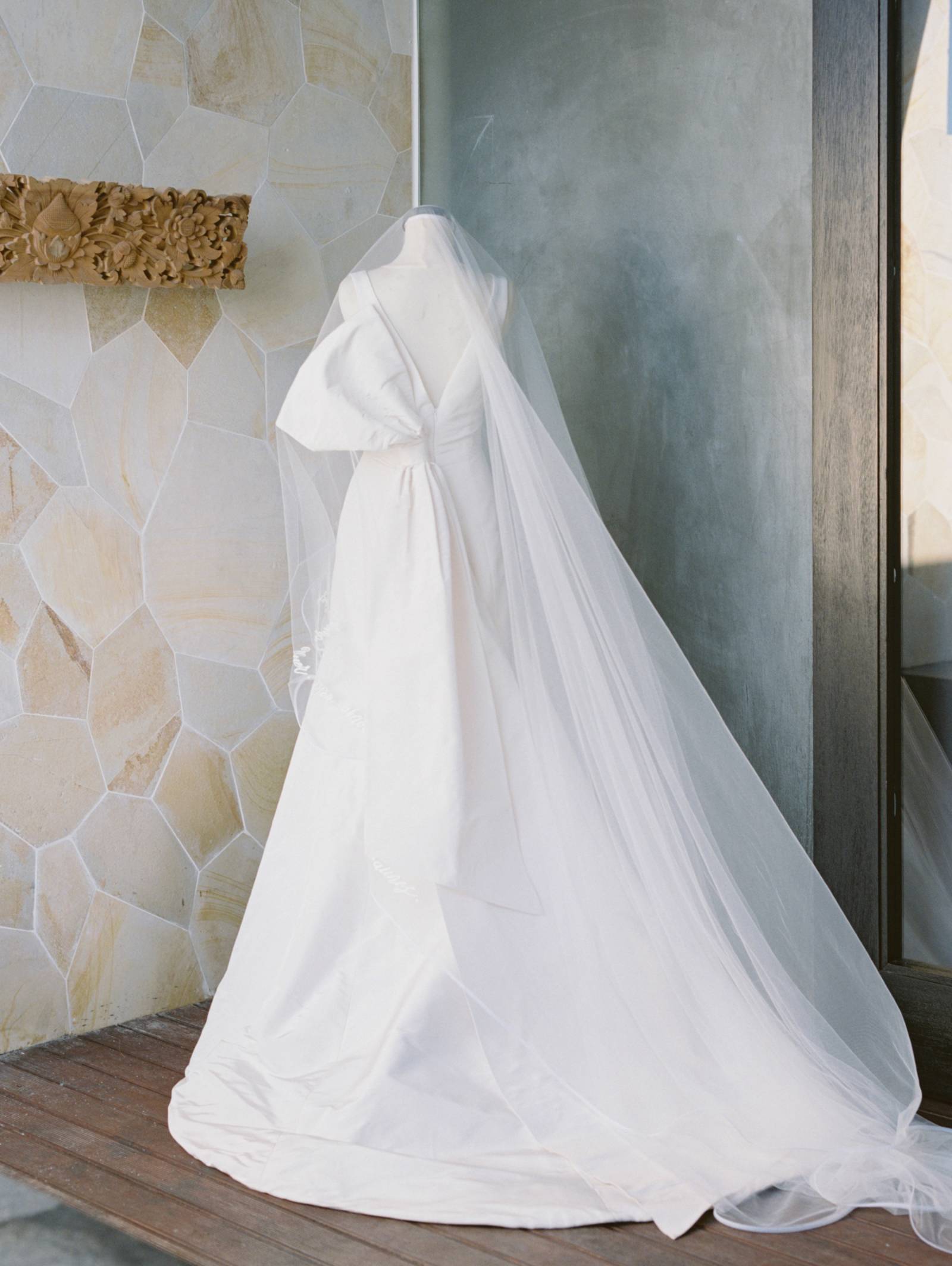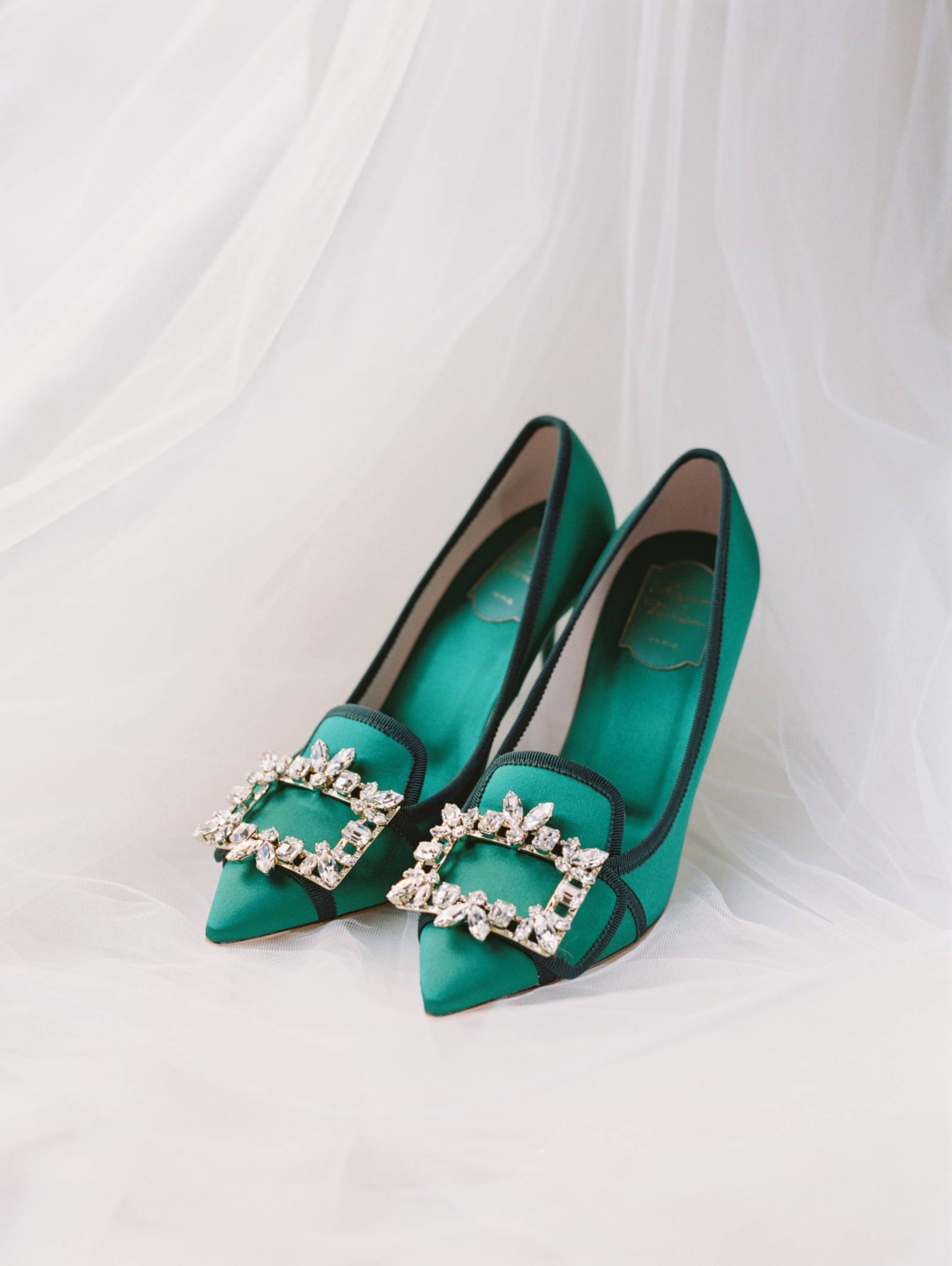 DID YOU HAVE ANY DIY ELEMENTS? Finding the perfect veil is very important when your dress is nothing but a plain white dress. So I decided to make my own veil. I embroidered lyrics from HYMNE L'AMOUR- by Edith Piaf on my veil. I think this is my favourite part of my wedding outfit.
DESCRIBE YOUR WEDDING FLOWERS: My wedding flowers are also inspired by the flowers I saw on Jardins Ephrussi de Rothschild. I send some pictures I took during my holiday to my florist and he totally nailed it.

FAVOURITE DETAIL OF THE DAY: I would say my favourite detail of the day was my vow exchange location. Joses, our decorator, build an arch and pathway next to the beach. It was everything that I envisioned, maybe even better!
WHAT ADVICE WOULD YOU GIVE OUT TO A COUPLE PLANNING THEIR WEDDING? Believe me, something will go wrong! Hahaha. So just relax and enjoy the day!
MOST MEMORABLE MOMENT? It's really hard to pick the most memorable moment. Cause I really enjoyed my day and remember every little details of it. But if I have to choose it'll be our vows.
WHAT ASPECT OF THE WEDDING WAS THE MOST IMPORTANT TO YOU BOTH? We'll say it's the guests! A big part of a successful wedding is of course the guestlist. That's why we choose Apurva Kempinski cause we want everyone to stay in the same resort as the wedding venue. Apurva are big enough to accommodate our 200 guests. We want everyone to party till dawn and wont worry about how are they gonna get home. We're truly blessed to have our closest ones on our wedding.
TELL US A LITTLE ABOUT YOUR HONEYMOON: After our wedding, we spend a week in Bali. Just to wind down after a hectic couple of months planning our wedding. We originally wanted have our honeymoon on April 2020, cause I hate to travel during winter, but I was expecting twins on November. Then covid hits…guessed we have to be contented with our short Bali honeymoon.
IS THERE ANYTHING YOU WOULD CHANGE OR DO DIFFERENTLY? I'd proudly say nothing… Even there's a small hiccups on our wedding but I wont change anything.
A huge thank you to Indonesian wedding photographer GAILLARD MATHIEU for sharing this beautiful wedding with us! Gaillard is a valued member of our vendor guide. Passionate about fine art his signature style showcases his vast arrays of vision and he is one of the rare modern photographers who mostly uses analog cameras, ranging from 35mm to large format. His unobtrusive approach and natural ability to capture decisive moments allows him to produce honest yet timeless memoirs. See more of his portfolio here and check out this Fun down-to-earth, relaxed backyard wedding in Indonesia.