This California wedding by PATRICK MOYER held at SUNSTONE WINERY VILLA really is elegance personified. If Linda and Daniel's love story were a classic Hollywood film, it would have to be a musical. In fact, the actor pair, who met while in a play together, had a courtship punctuated by song. It was how Daniel first told Linda he was falling in love with her. His proposal too, on Christmas morning, was a self-penned melody, with the last line, "Linda, will you marry me?" And like all good musicals, this one ended with a wedding, where Daniel's vows were set to music, and the first dance was a reprise of that very first tune. Beautifully styled by DAVIA LEE EVENTS this also featured in Issue 15 of the MAGAZINE.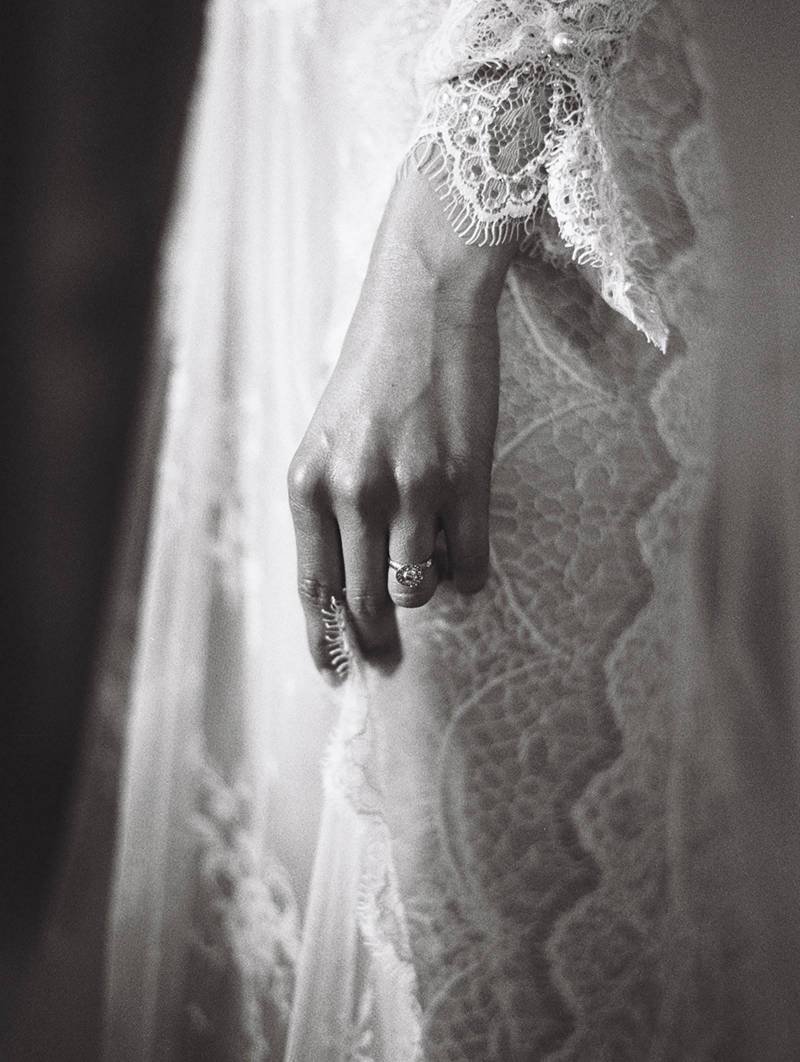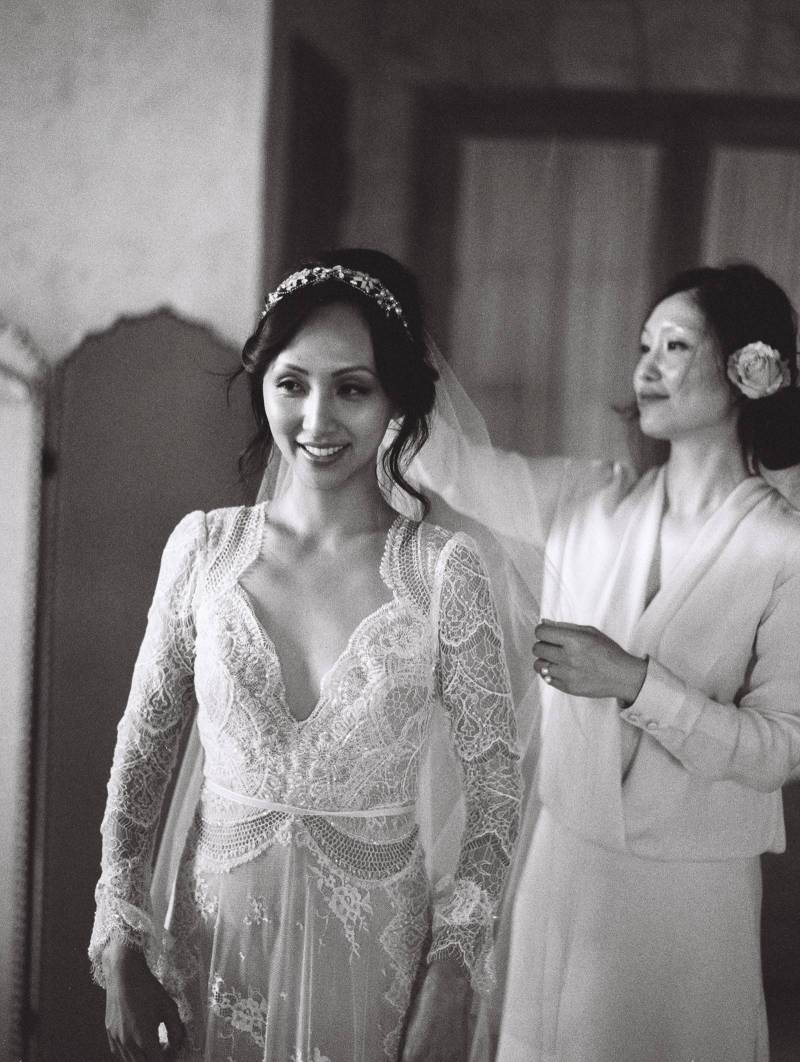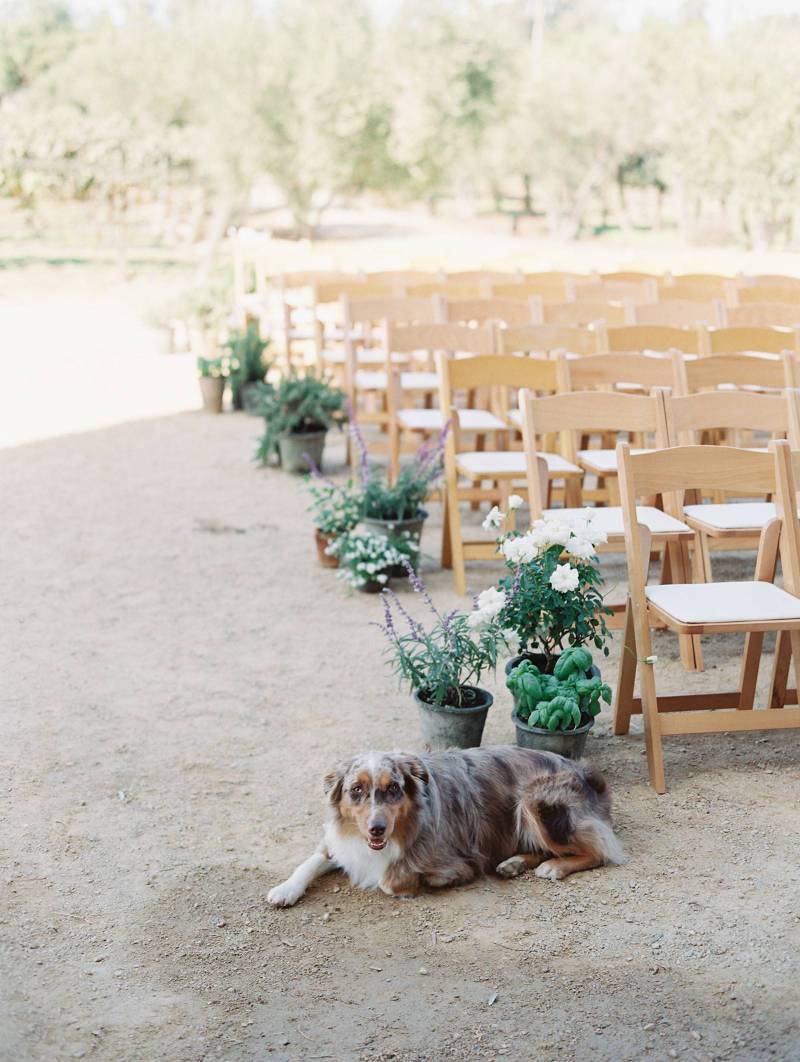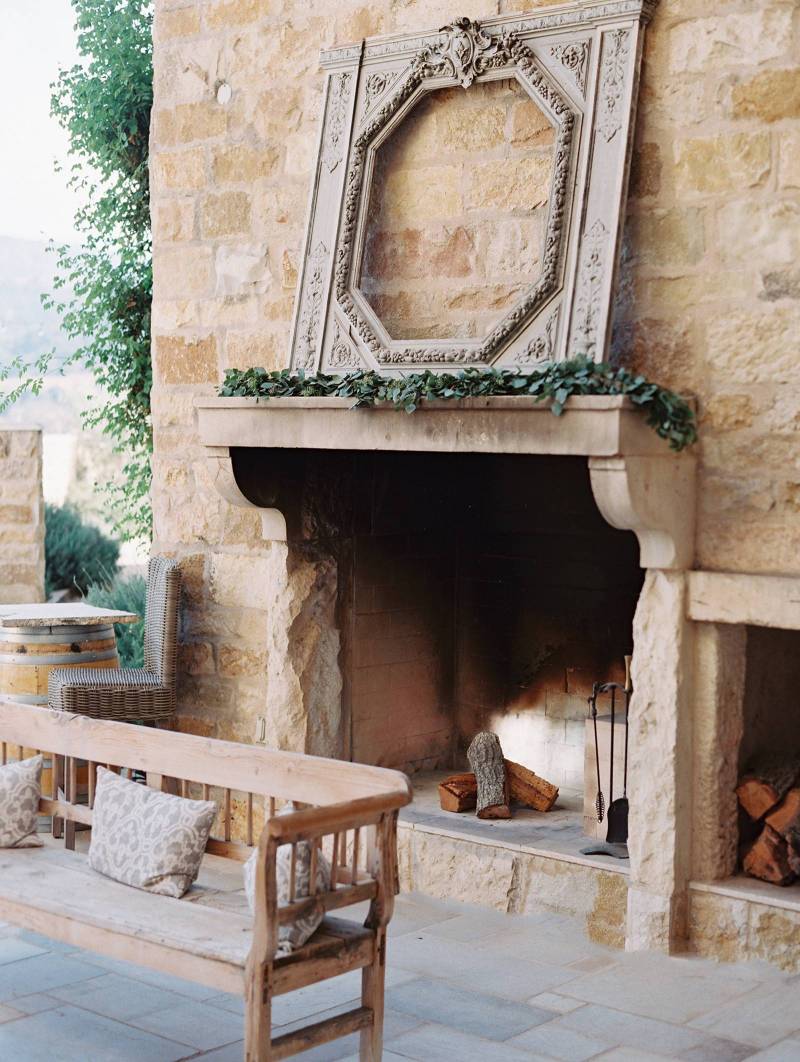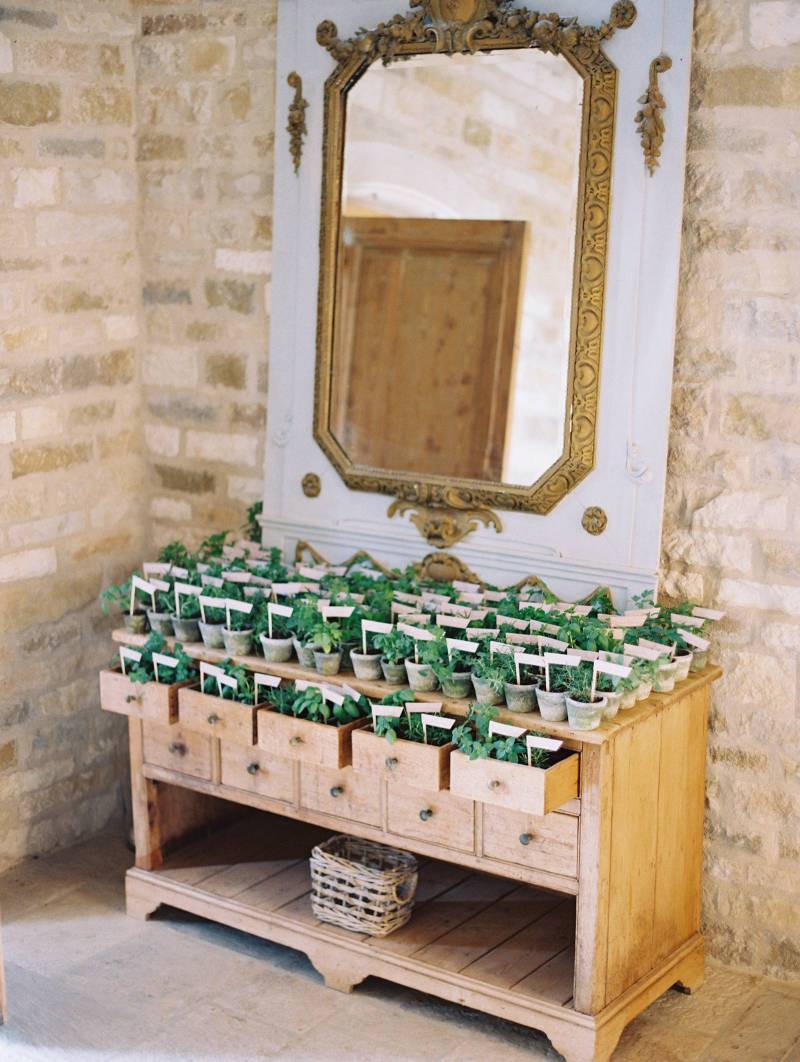 "Walking down the aisle, I was ascending these gorgeous stone steps. As I stepped out, the wind caught my veil - I felt like a magical princess!"
Having chosen a Tuscan honeymoon, Linda and Daniel decided to bring the experience of a weekend in Tuscany to their guests in California. They selected the beautiful Sunstone Villa in Santa Ynez as their venue, and decorated it in shades of green, white and lavender. Their style was simple, rustic and utterly elegant, with touches like greenery garlands, terracotta vases, and Italian herbs. Linda wore a romantic Inbal Dror gown - a combination of traditional and modern, with its long sleeves and plunging neckline, and layers of delicate ivory and oatmeal lace.