Jen and DeMarco got engaged in November 2020 at the height of COVID. They were on a hike with their beloved dogs and some close friends when DeMarco surprised Jen with a ring at the top of the hill! It was such a special moment that was made even better by having a few friends present. As a pre-curser to their October 2022 wedding they had these gorgeous engagement images with Northern California wedding photographer ALICE CHE.
Alice shares with us, "Jen and DeMarco both love classic, timeless photos that capture emotions and intimate moments. I knew that the stunning VILLA MONTALVO, a Spanish Mediterranean Villa nestled in the hills of Saratoga, would make the perfect backdrop for their engagement photos. We had so much fun exploring the expansive grounds, starting in the garden and making our way to the beautiful main house. Wury of GRACEFUL GARLAND CO created a gorgeous floral basket to add an extra special touch filled with garden roses, ranunculus and dahlias, many grown in her own garden. It was such an honour to document Jen and DeMarco's love for each other in such a beautiful location!"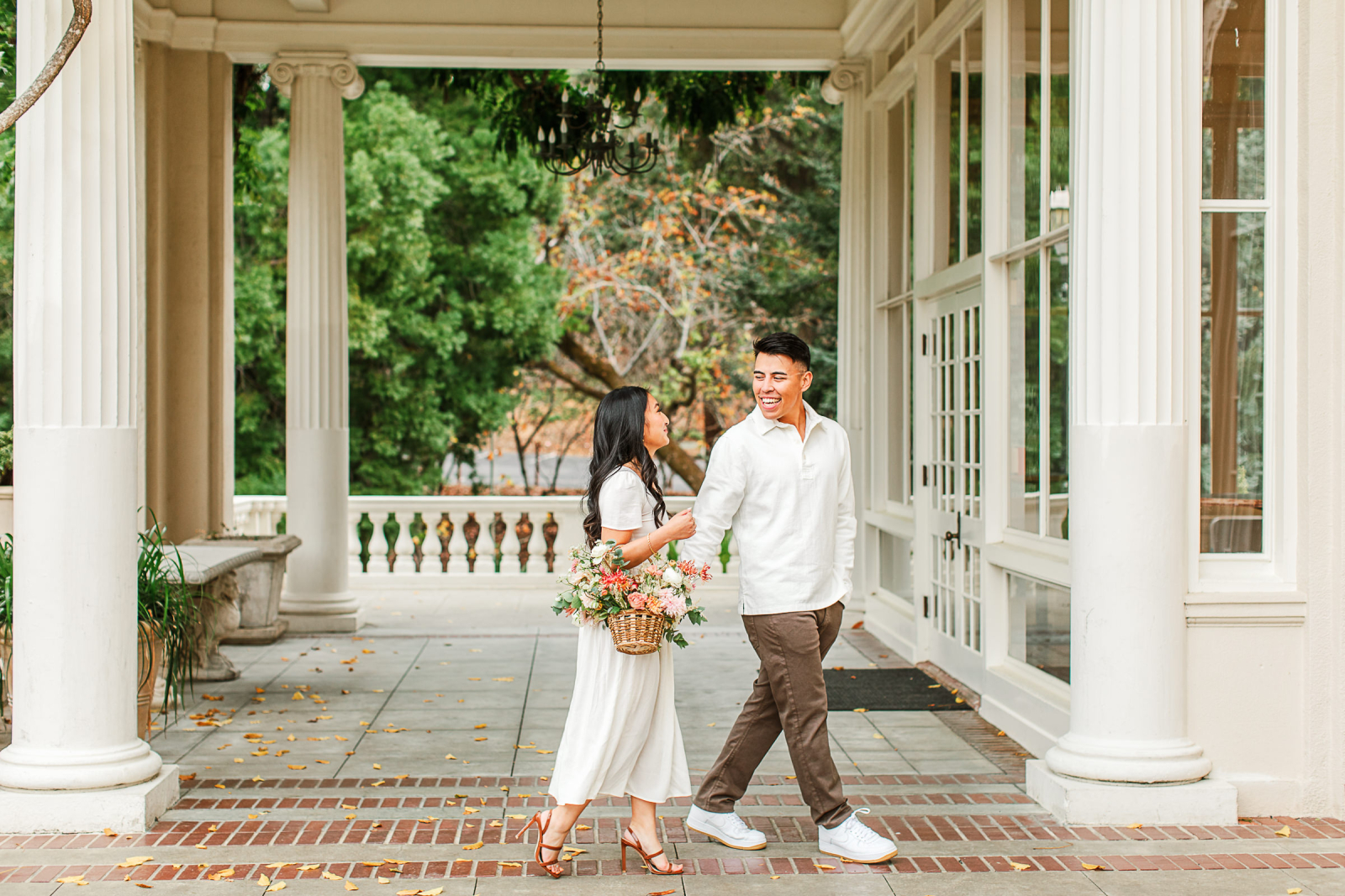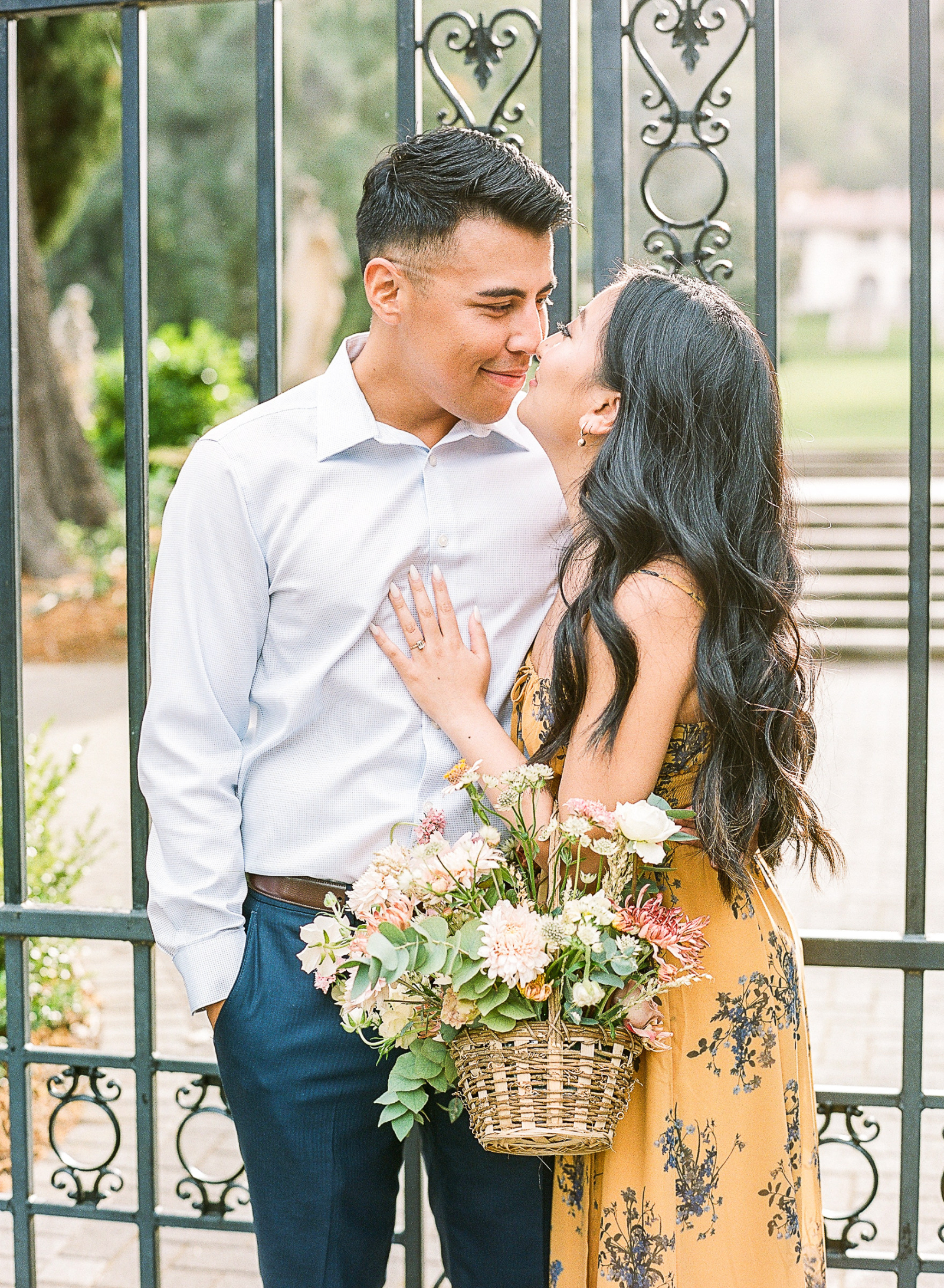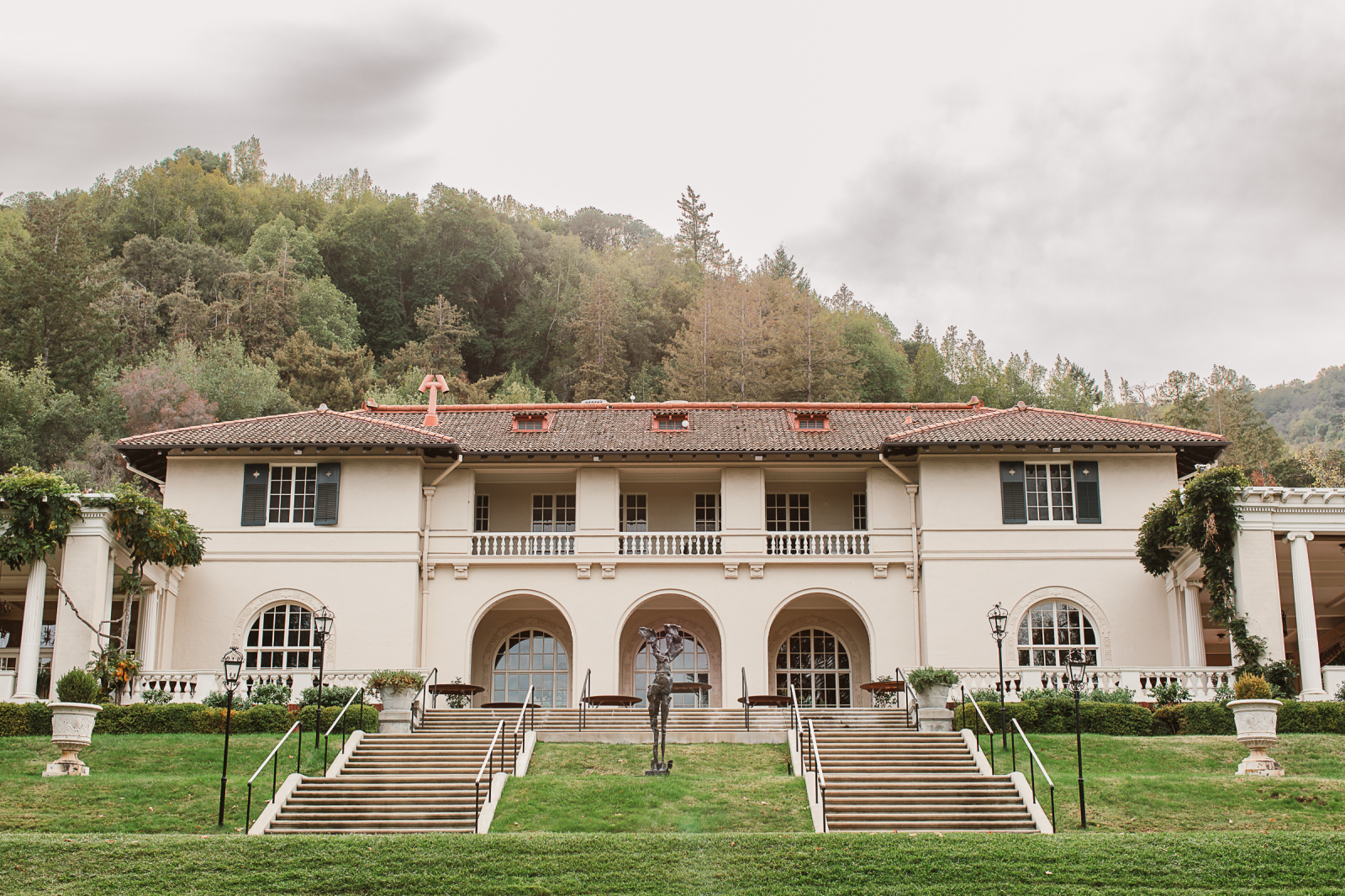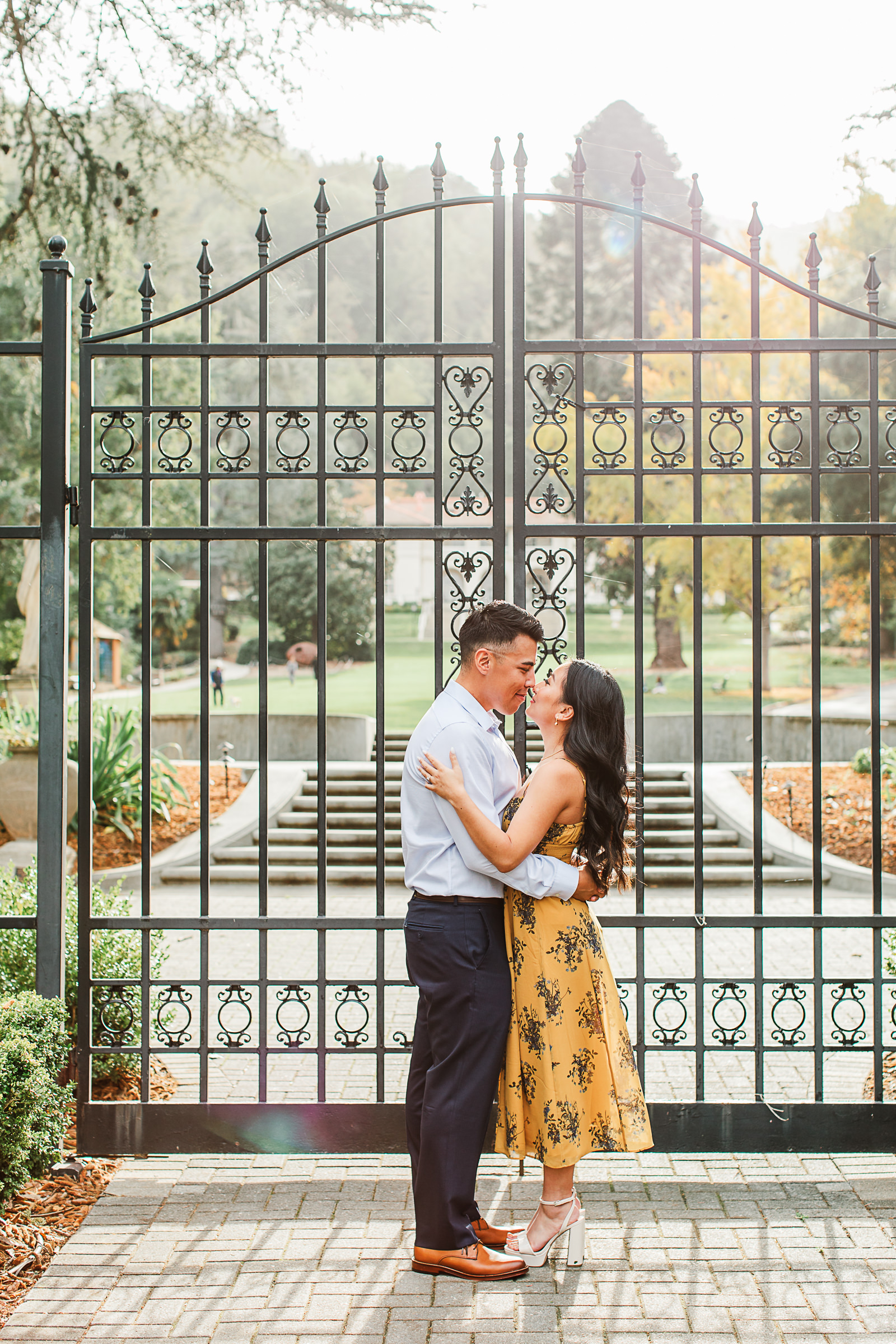 A huge thank you to Northern California wedding photographer ALICE CHE for sharing this beautiful engagement shoot with us today. A born and raised Bay Area girl, Alice has always been a huge lover of fairytales and happily-ever-afters, so it didn't really surprise anyone that she ended up being a wedding photographer! "I love being surrounded by all the love, laughter and tears on a wedding day and am always so honoured that my couples trust me to document their special day. My favourite thing about weddings is my couples themselves and how they personalise their weddings to make them unique to their own love stories." You can see more in her portfolio here.