We all hope a meeting with a headhunter will change our lives for the better, but for Brendan, it wasn't in the way he expected. While he ultimately chose not to pursue a new job, he did reach out afterwards to his beautiful interviewer, Samara, to ask her on a date. A few years later, the couple were enjoying a much-anticipated trip to Costa Rica, relaxing on their hotel room balcony overlooking the rainforest, when Brendan put in his application for the position of Husband, and Samara happily accepted. Best job offer ever! Their Cape Cod wedding - captured exquisitely by ELIZABETH LADUCA - incorporated many personalised details, like the 'Mr & Mrs' chair signs or the handmade table numbers, as well as sentimental pieces like Samara's great grandfather's prayer shawl, and her mother's earrings. As the groom is a great lover of flowers, the reception was filled with gorgeous blooms by THE WILD DAHLIA: Garden Roses, Dahlias, and Ranunculus, as well as plenty of greenery. This was most evident on the large head table, covered in overflowing florals and taupe candles, which almost ran the length of the tent. Says the bride: "The wedding turned out even more amazing and perfect than we ever could have imagined!"
When choosing a location for their wedding, Brendan and Samara opted for one that has tremendous sentimental value: Cape Cod, where the bride grew up. And while they looked at many venues, there was one they kept coming back to. "My uncle owns a home in the Cape right on the water with the most gorgeous yard and sunset, and I just knew it would be the perfect backdrop," Samara says. "I wanted to make sure our wedding was about us, love and family. Having a place that had that sentimental feel and the ability to be transformed into exactly what we wanted was ideal, and an unforgettable experience." Working with their planner, Keri Ketterer of ALWAYS YOURS EVENTS, the couple settled on a romantic garden feel with some industrial and modern rustic touches. "We went with very neutral tones as we are not big into colour and really wanted it to be all about us and love and the beautiful surroundings we were in," says Samara.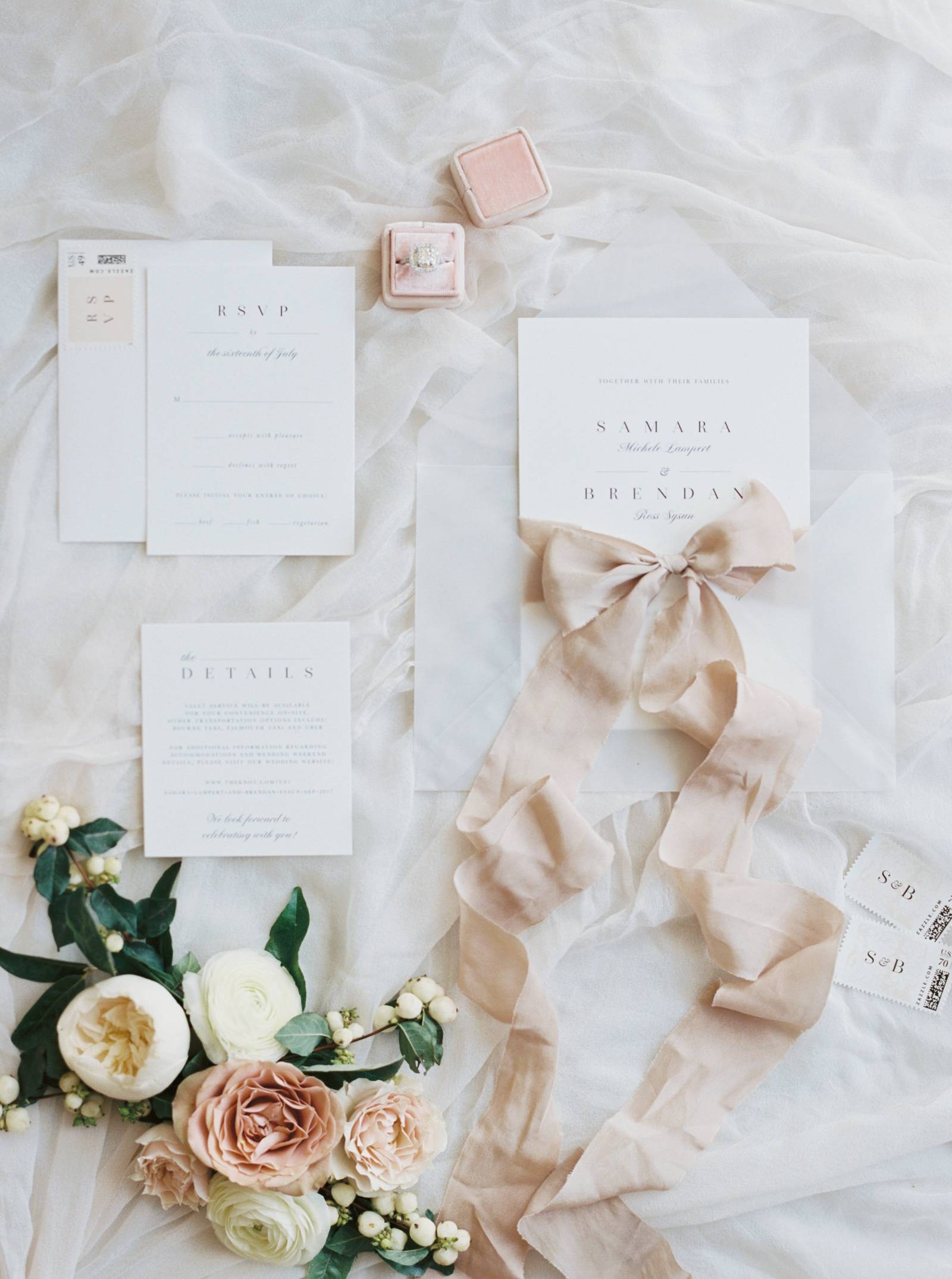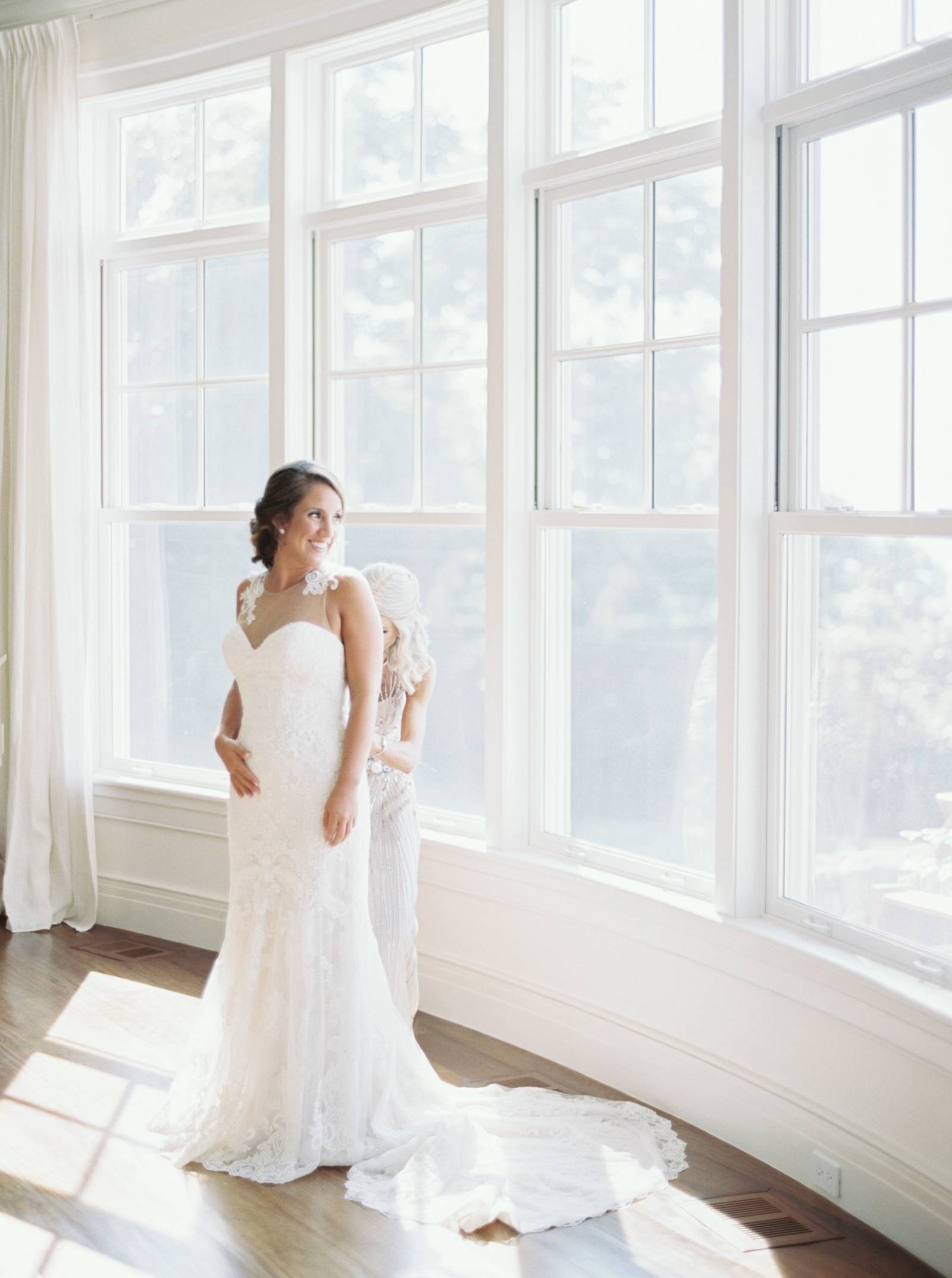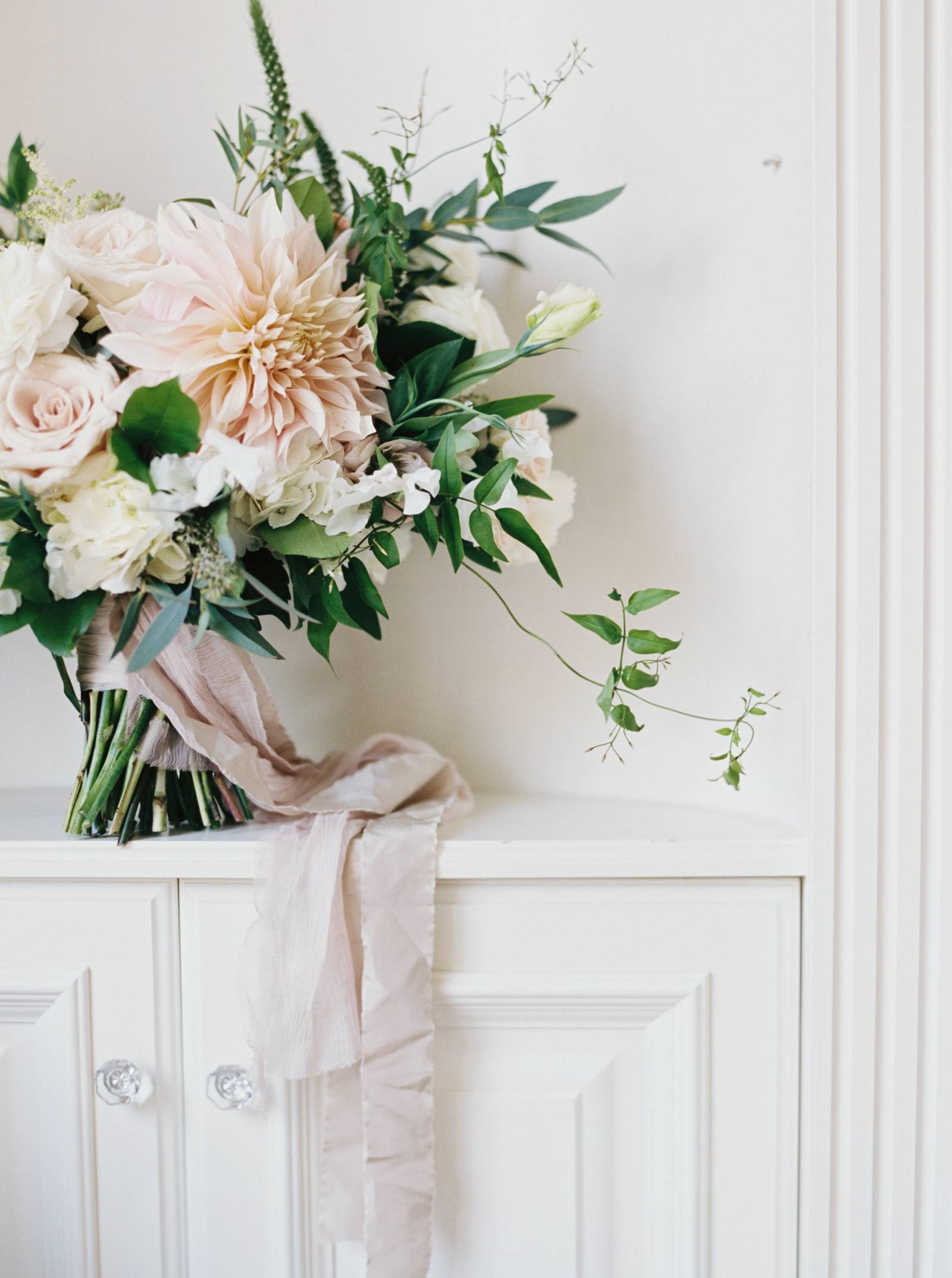 The ceremony itself was a very special part of the wedding, and the couple's favourite moment of the day. "We had an extremely personal ceremony, from writing our own vows to having my cousin who is like a brother to me officiate the wedding. Uncles from both sides wrote beautiful speeches, and a Celtic Knot was even brought all the way from Ireland to blend Brendan's Irish heritage with my Jewish faith of marriage under the Chuppah, where Brendan broke the glass," says Samara. "It was such an emotional experience for both of us, and to have it witnessed by those we love most was so special. I am not sure if there was a dry eye in the house."
The wedding dress was another personalised element. Samara chose a lace fit and flare MAGGIE SOTTERO, but added an illusion neckline herself, using lace from the gown that she special ordered. "It was such an amazing feeling to wear a dress that I loved with a little something special and different that I created to make it my own and unique."