Maryam & Patrick described their day as magical - something we all aspire to for our wedding right? Oregon Wedding Photographer AMANDA K PHOTO ART captured this beautiful heartfelt celebration at BELLEVUE CLUB in Oakland, California that blended the couples two cultures, and focused more on the people than the details, and some of the images are just so beautiful - the ones of Maryam just before she's about to walk to her future husband - amazing!
The couple tell us, "Our wedding day was about creating and sharing a moment that is true to us and representative of the type of love we have. Being genuine and honest to who we are as individuals, and now as partners, was important to us. It was a mixing of two cultures, but also with our personality and flavours represented throughout the special day. We wanted to keep our wedding elegant, intimate and simple, and more about the people than the material details and objects that can sometimes take over when wedding planning."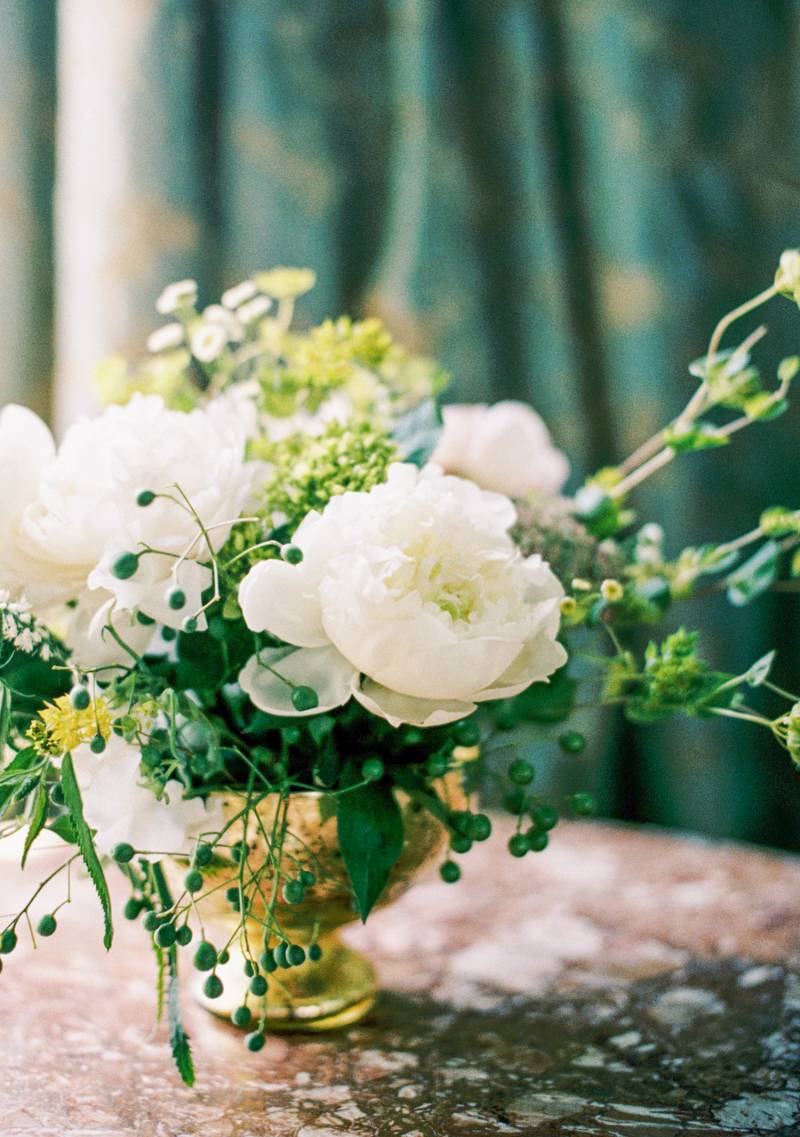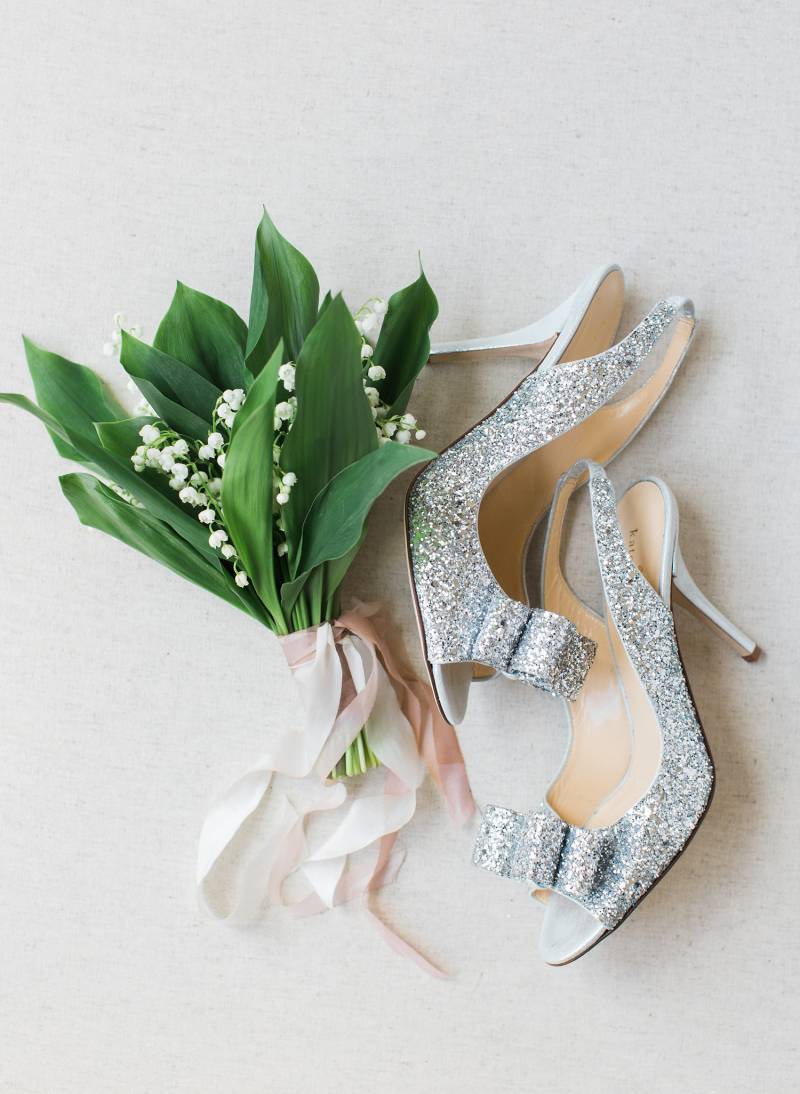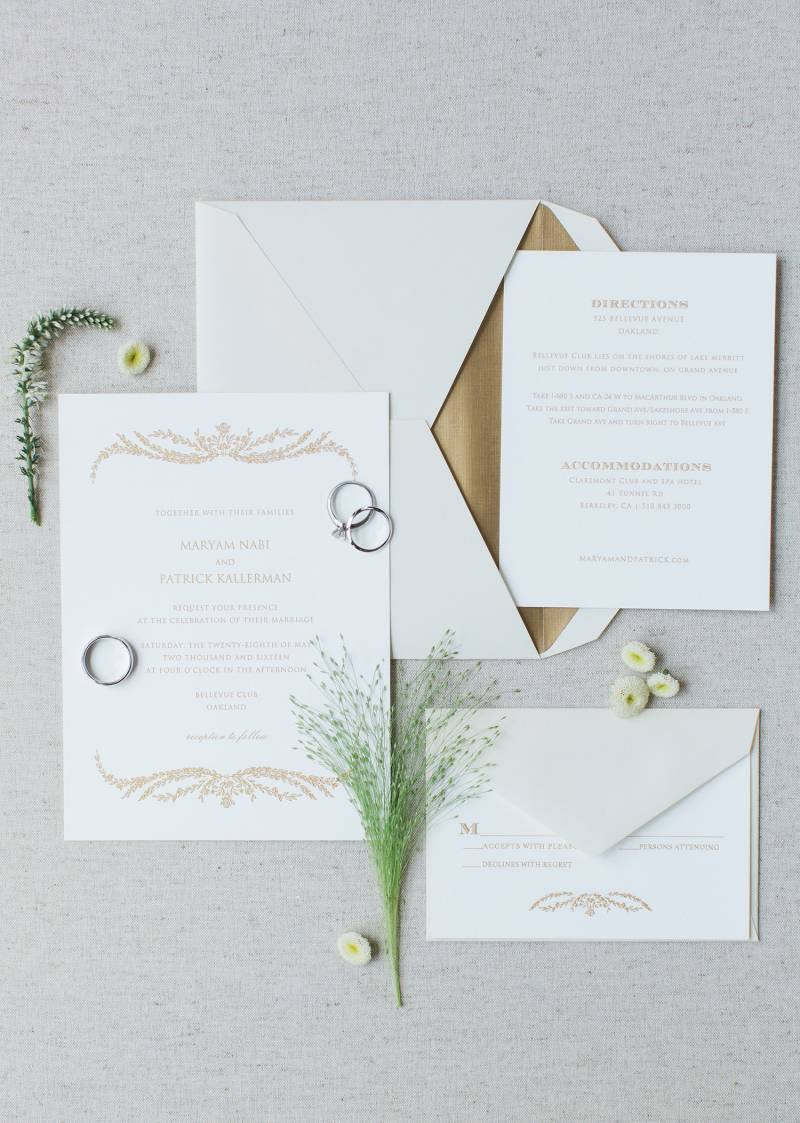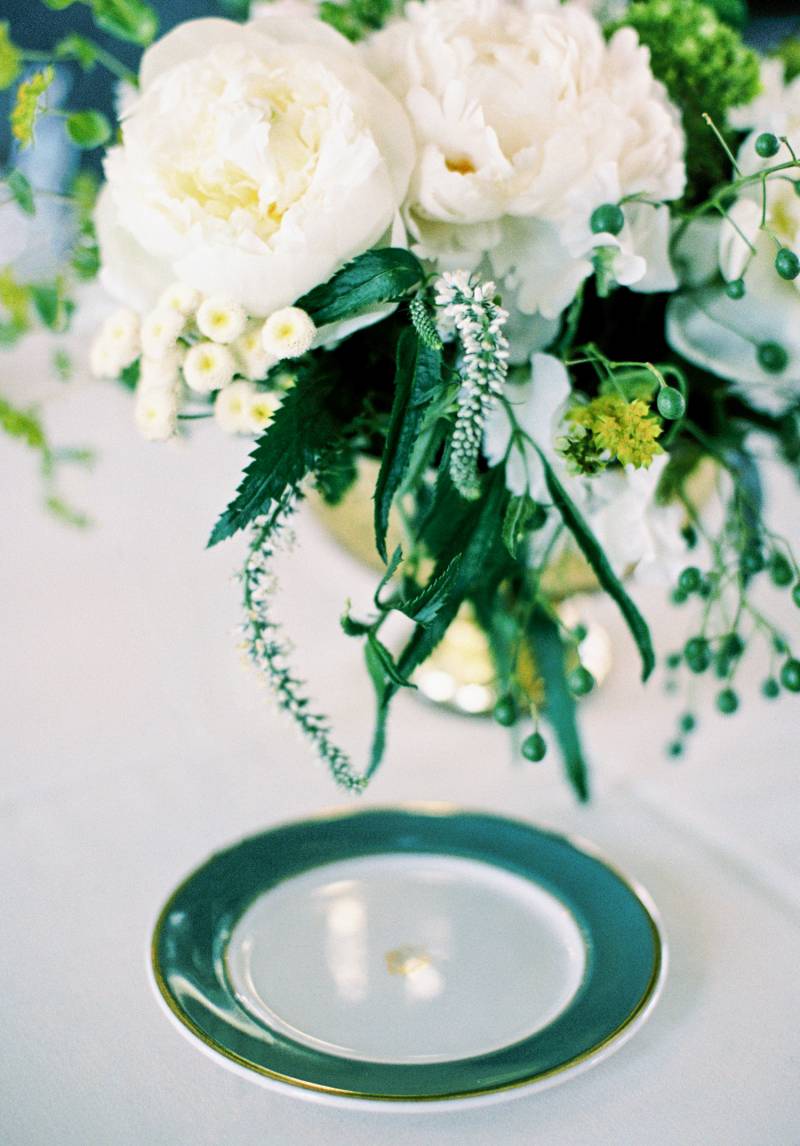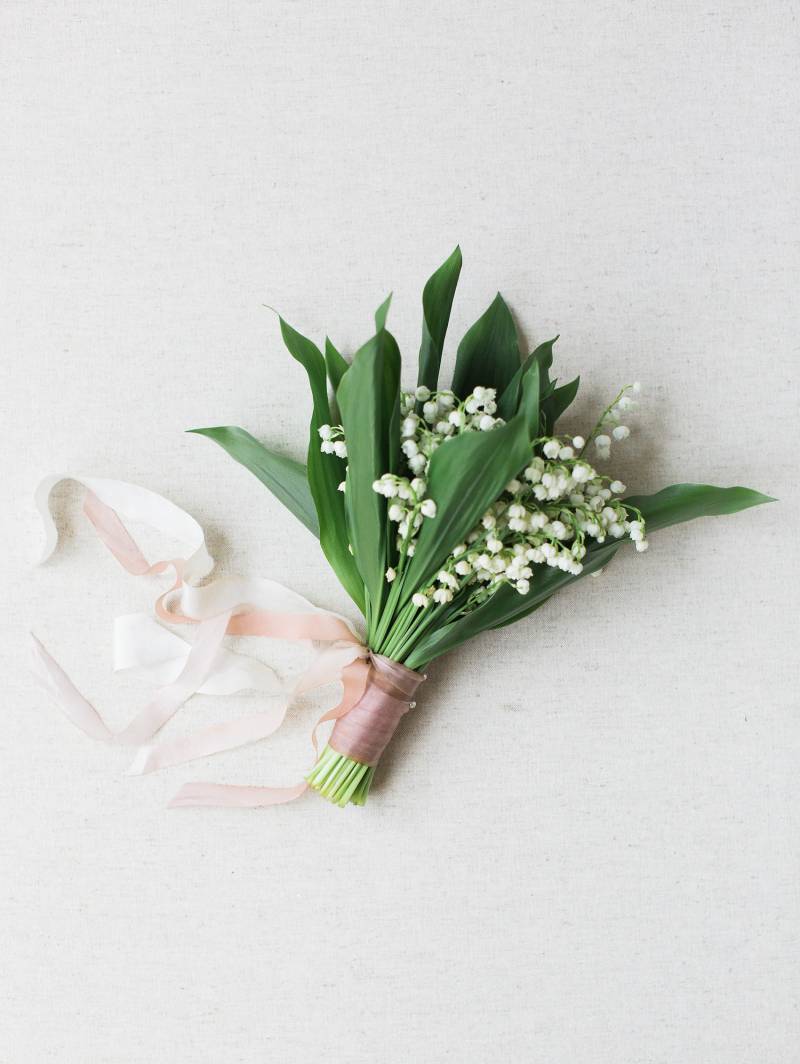 HOW DID YOU MEET? Technically, we met in middle school but we weren't good friends until high school. Our friendship grew throughout college where we were long-time electronic pen pals. Once we graduated from college and moved back to our home state on the stage and we were covered with a shawl over us. Under it we looked at ourselves in a mirror for the first time as a married couple. We also feed each other Afghan desert and juice to signify the start of a new and sweet marriage.
ANY DIY ELEMENTS? We had a few minor DIY elements such as the seating arrangement chart but the biggest DIY project was the cloth wraps that were used for the henna. We chose 4-5 various types of fabrics, all mint green with gold designs such as hearts, deer antlers and zig zags. It was such a hit.
WHAT WAS YOUR FAVOURITE DETAIL OF THE DAY? There are so many to pick from but I think the ultimate detail we unexpectedly loved was the gold M and P balloons in the hallway. Without even planning it, it became the backdrop for a lot of the photos that our guests took. My younger sister also had a guest book and Polaroid camera at the entrance of our venue, so our guest book is just filled with candid moments in front of our initials.
WHAT ADVICE WOULD YOU GIVE OUT TO ANOTHER COUPLE PLANNING THEIR WEDDING? My mantra throughout wedding planning was - "Keep it simple!" If you can find a space that doesn't need much work to be done to it and also takes care of catering and furniture, then you're half done with wedding planning and get to focus on fun details!
TELL US ABOUT FINDING YOUR WEDDING DRESS: I found my dress on my first visit to the San Francisco location of Sarah Seven. I knew Sarah was the designer for me because of its whimsical yet classic silhouettes, so after trying on a couple dresses, I found the one! As a nice added touch, I later found out the dresses are hand-made in Oakland.
HOW DID YOU CHOOSE YOUR VENUE? We got engaged in Oakland and our new home is there so when we came across the hidden gem of a venue that Bellevue is, we knew it was just the perfect match. It's a 20 minute walk from our apartment but it's so hidden and secluded that it feels like you're not in Oakland anymore. We loved that all the original elements are still in the venue, it has so much character. We really didn't have to do too much to the venue since it was just gorgeous on its own.
MOST MEMORABLE MOMENT: While there are quite a few runner-ups, our favourite moment was walking into the reception hall together as a married couple. Nothing was more special than being with our friends and family in our first moments as a married couple.
ANY SPECIAL TRADITIONS THAT HELP TELL THE STORY OF YOUR DAY? My family emigrated from Afghanistan 30 years ago so there were lots of traditions! During the reception, we incorporated the following traditions:
Ahesto Boro - Traditional song played when bride and groom enter the reception hall, which translates to "The Slow Walk" in Dari.
Aina Mussaf - My mom, aunts, sister and cousin came up to our seat on the stage and we were covered with a shawl over us. Under it we looked at ourselves in a mirror for the first time as a married couple. We also feed each other Afghan desert and juice to signify the start of a new and sweet marriage.
Henna - My aunt placed a teaspoon of henna (temporary tattoo) onto the palm of my hand and husband's pinky. She then covered it with a special fabric wrap. Guests were later invited to join in on the tradition and remember the night with a memento.
Attan - At the end of the night, we invited our guests to join in on the traditional Afghan dance done in a large circle created by guests. Each person follows each other while the beat speeds up continuously.