Imagine wandering on a little island full of beauty off the coast of Sicily, surrounded by an intense blue ocean. The evocative Tuff caves will leave you in awe and frolicking in this moonscape-like scenario with your beloved will only make you want to get lost in them. This unique little island is Favignana, it is breathtaking and it's a place where it seems time has stood still.
Christina from THE WEDDING CARE designed and coordinated a romantic and natural elopement inspiration photo shoot that feels like an event suspended in time. The shoot speaks to the bride-to-be who appreciates uniqueness, the Mediterranean, natural beauty, and loves southern Italy's sweet embrace. Beautiful images by MONICA LEGGIO add a moody appeal to the scenario.
The bride-to-be, in a stunning ANNA FUCÁ lace gown, embodying the image of a genuine old Sicilian memory. The groom's attire by Otto Marchesi. The simply perfection of the flowers arrangements and the majestic natural bouquet by the very talented Nina E I Fiori. The natural and sophisticated beauty of the hand made stationery by the amazing Jenny and Graziano of Shhh My Darling.
Planner & stylist Cristina tells us: "Favignana, for me is a truly special place. It is my motherland, my heart and soul.. it is home! That is why I have always desired to show the beauty and the poetry of this island to the entire world. To achieve this purpose I couldn't have had a better crew. They are simply the best and the amazing eyes of MONICA LEGGIO and 2BECOME1 captured the essence of our work. I believe Favignana is one of the most romantic places in the world. The perfect place to get married and lose yourself. A place for true souls."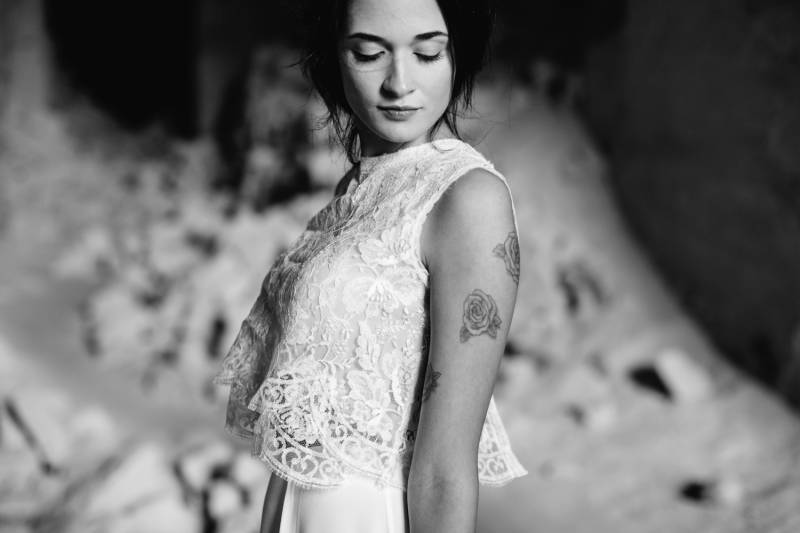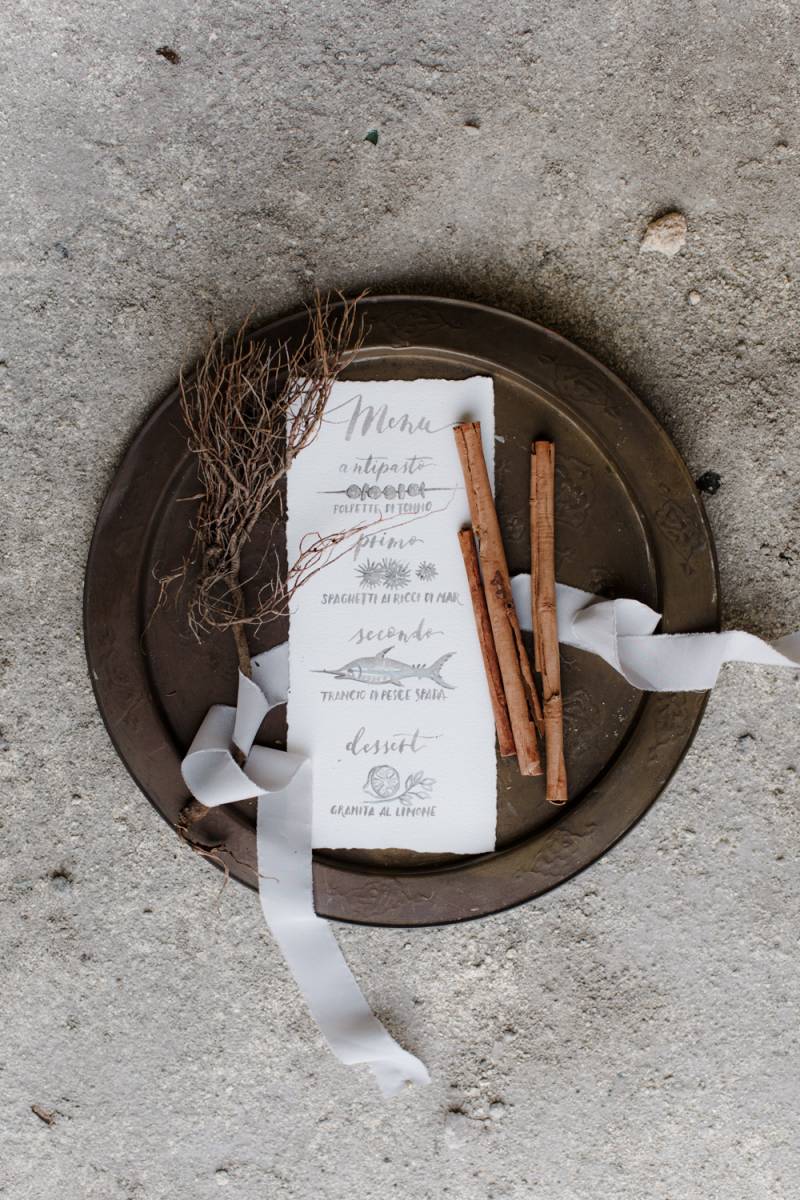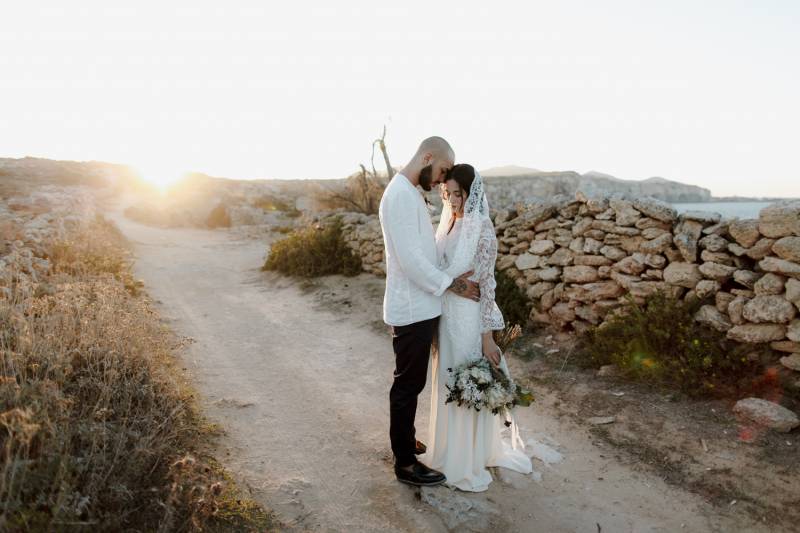 From the photographer. Monica Leggio: "I've always had a deep and intense sense of intimacy with islands. Every time I find myself surrounded by water on a tiny piece of land, I definitely feel home. That is why, when Cristina first told me about her desire to work on a shooting in Favignana, I was over the moon in love with the idea. I knew Favignana and its amazing natural landscape, made up by dismissed caves and lunar rocks. Having the chance to shoot an intimate elopement in this wild and unique location was more than I could ask for."