Capturing an ethereal and refined minimalist celebration of love Washington D.C. wedding photographer LISSA RYAN is treating us with some absolutely beautiful wedding inspiration today. I'm obsessed with the delicate and refined nature of it which just exudes such femininity and the gown by YOLAN CRIS is something else! Styled by LAURA BRAVI EVENTS the shoot was designed around the idea of a couple of art and nature lovers, of refined taste, enamoured with the blend of history and nature that only a place like Tuscany can provide. Adventurous and refined, they seek the beauty of simplicity, and a mix of pure, modern touches on a foundation of romantic and organic elements.
Laura tells us, "BADIA BERARDENGA, an unspoiled venue in the Chianti region, served as the setting for this wedding. With its imposing medieval tower, its beautiful arched courtyard, its gardens and stunning landscape of rolling hills all around, it was the ideal setting to provide the atmosphere of romance and privacy that we wanted to create. It is the perfect space for an intimate celebration and we can't imagine a better place to welcome guests and leave them with a forever lasting memory of Italy.
We created a simple space for the vow exchange of the couple under one of BADIA BERARDENGA'S "porticos", using the existing features of the venue to create a space of intimacy in which our couple was surrounded with loose flower heads in the delicate colours of spring and tapered candles to embrace them in a ring of light.
The table decor mixes both modern and organic aesthetics, brought in with the marble table setting elements and the romantic twist of the abundant flower decor and tapered rose candles. The textures were completed with an organic linen tablecloth, loosely draped across a wooden table that has been sitting in the venues's garden for centuries, and the exquisite handmade paper goods, that also mixed modern with the antique, with the wax sealed handwritten place cards against a minimalist menu printed on vellum.
For the couple's styling the choice went towards lightness: in the many layers of tulle that created a cloud like dress around our bride, and the natural linen suit that gave our groom an air of relaxed elegance."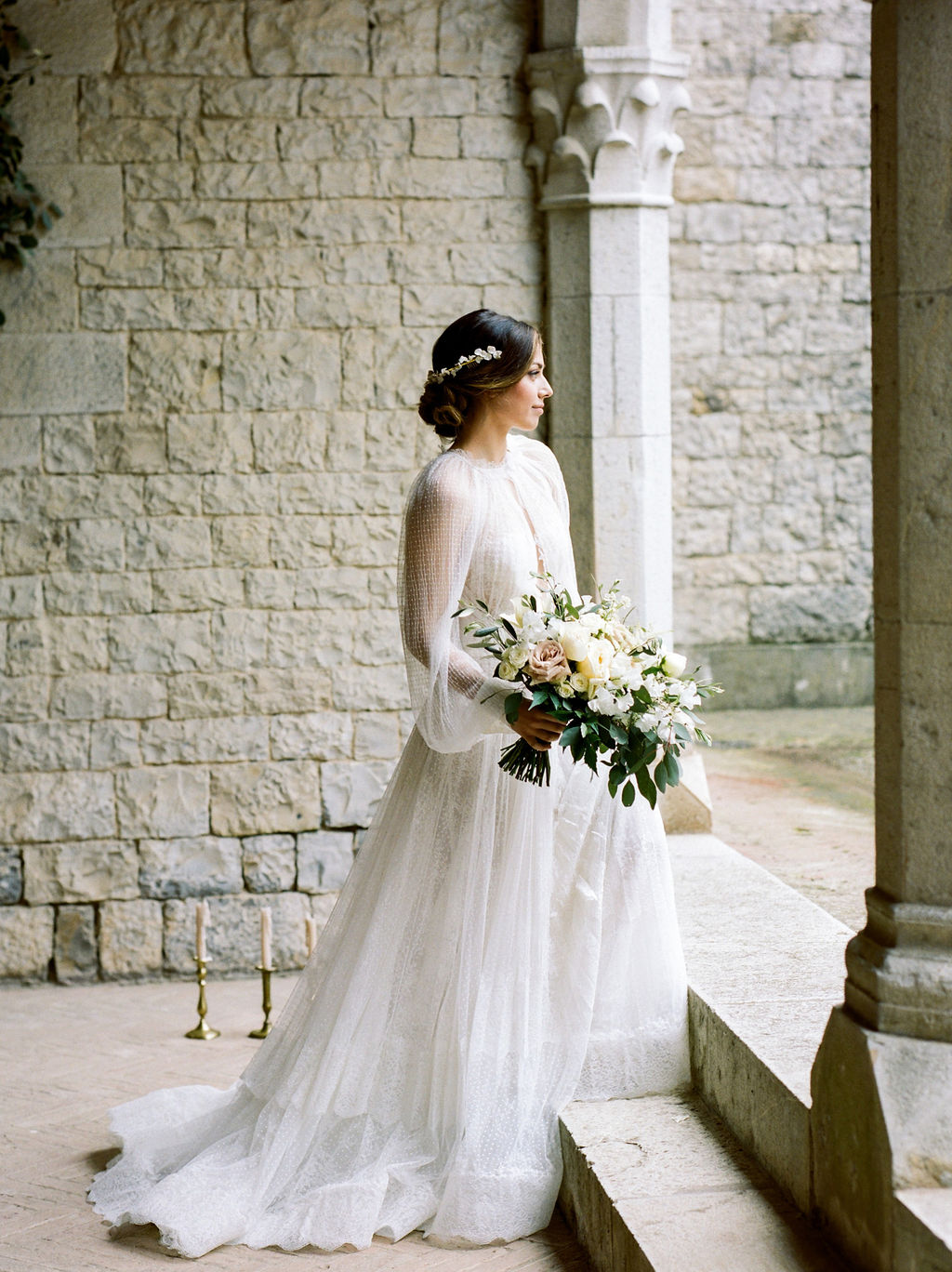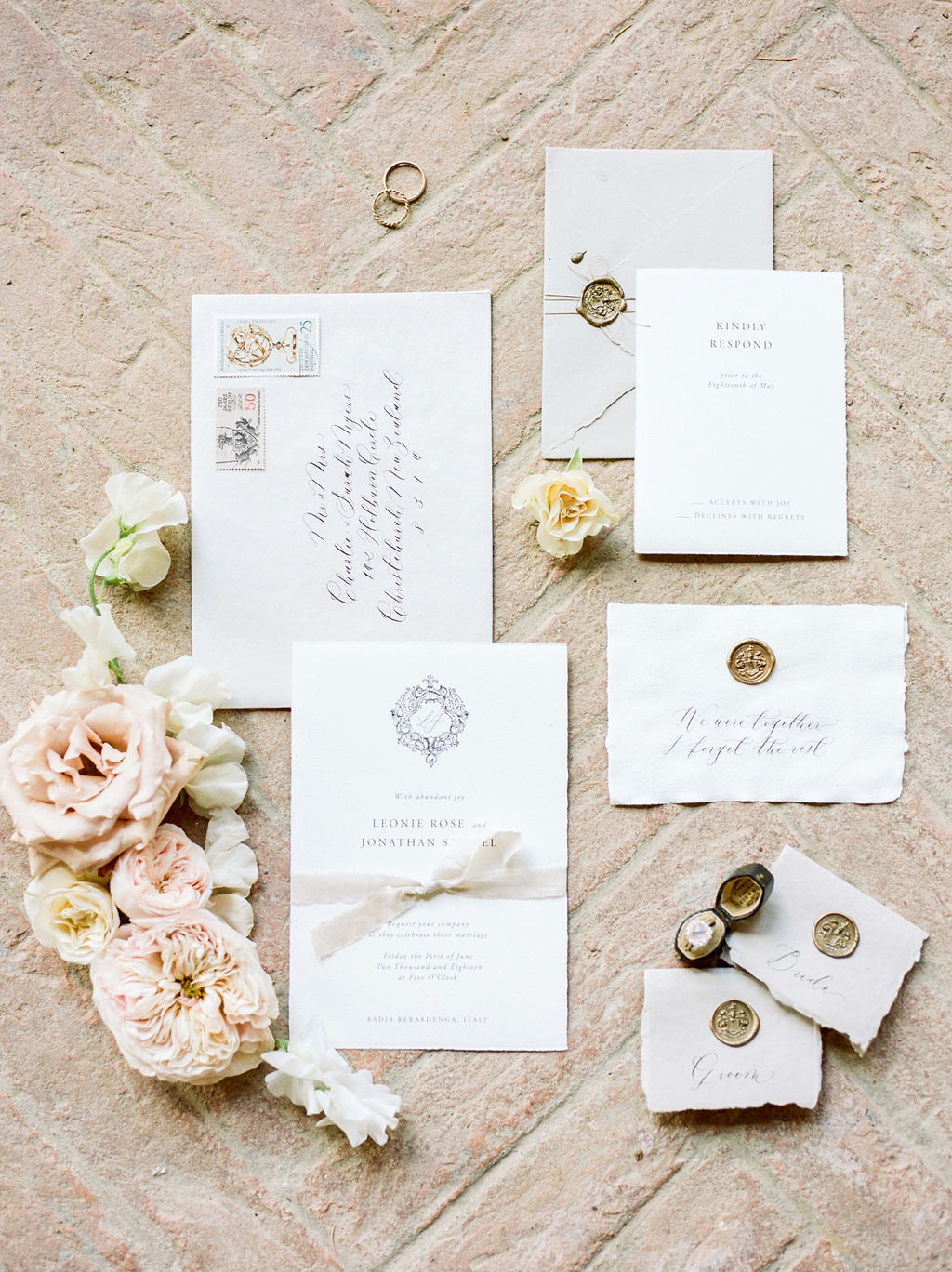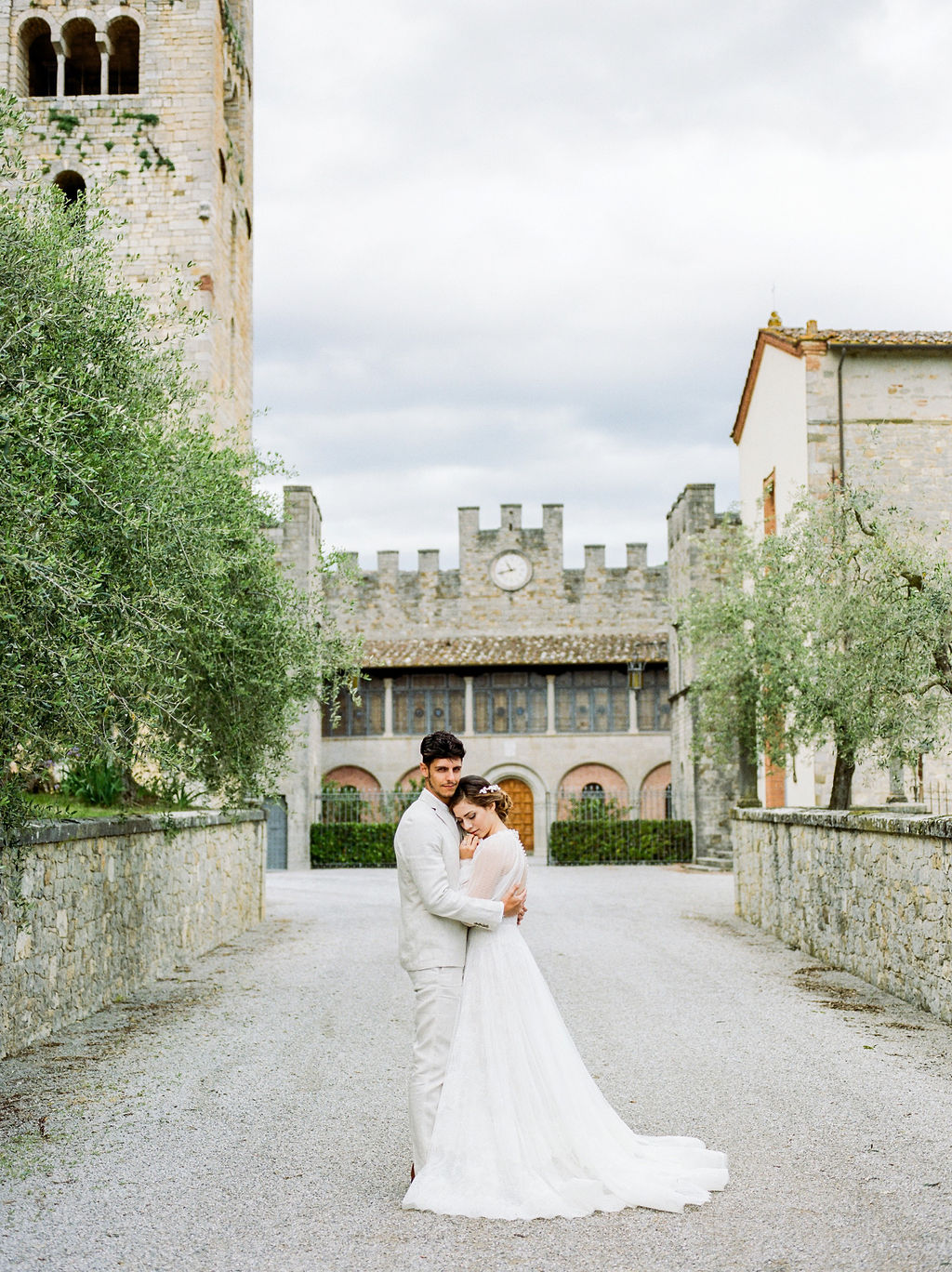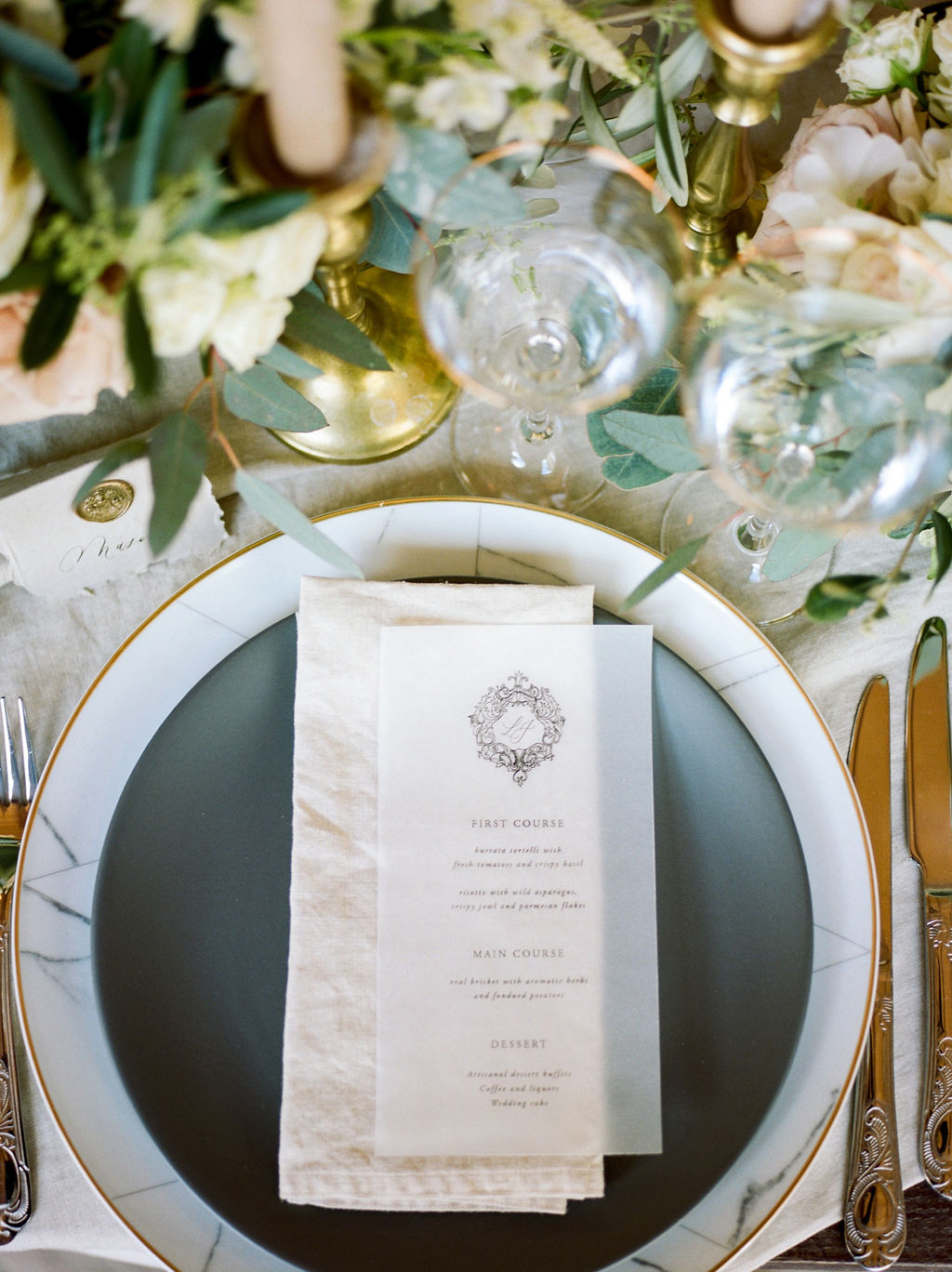 A huge thank you to Washington D.C. wedding photographer LISSA RYAN for sharing this truly beautiful wedding inspiration with us. Based on the East Coast of the United States in iconic Washington, DC. Melissa's favourite aspect of the job is that it allows her to document the happiest moments in people's lives. "I aim to capture these moments with an artistic and editorial eye using my chosen medium of film, creating enduring, timeless, beautiful portraits and stunning candids that will memorialise your story for generations to come." You can see more from this Washington D.C. wedding photographer in our vendor guide here.