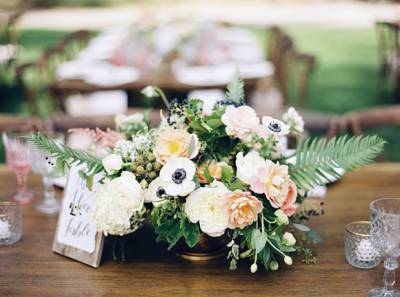 It wouldn't be hard to be inspired by the beauty surrounding Matt & Brynne's MONTANA WEDDING VENUE WEATHERWOOD HOMESTEAD. When Brynne first set foot on site she knew it offered all that she envisioned for their wedding day. She wanted to have everything in keeping with the rustic and vintage nature of their venue, adding in some soft and romantic touches without taking away from the overall beauty. Brynne says, "I feel we perfectly captured that. It was everything I dreamed". Photographer REBECCA HOLLIS has documented it all perfectly with these gorgeous light filled images and florals from Darci of BEARGRASS GARDENS FLORAL & EVENTS added the prettiest of romantic touches the couple wanted.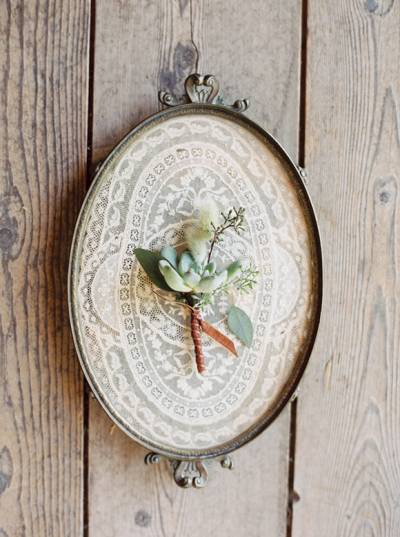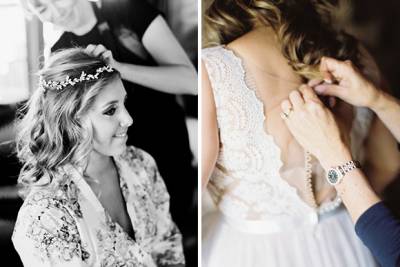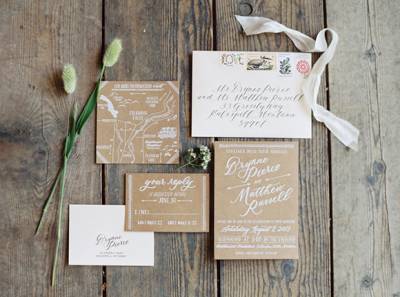 HOW DID YOU MEET? We met each other through mutual friends right before going to college. We are both originally from California and moved to Montana with our families when we were young. So we like to say it was meant to be.
TELL US ABOUT YOUR PROPOSAL: Matt proposed in one of the most beautiful and peaceful places near our home in Whitefish, Glacier National Park. It was perfect and unexpected. He packed us a picnic lunch, and he took me to a secluded spot near a river. We spent the afternoon there, and that's were he asked me to spend forever with him. It was so special to me because it was like we were the only two in the world, with nothing but beautiful scenery around us. It was a really special and well planned moment.
TELL US ABOUT FINDING YOUR WEDDING DRESS: I had in mind what I wanted in a wedding dress, something light and airy with a vintage-bohemian vibe. I travelled to Seattle on a special trip with both my parents, just for wedding dress shopping. Ever since getting engaged I knew I wanted to visit The Dress Theory, a perfect boutique dress shop that carried very unique dresses. The dress I chose was one of the first few I tried on that day. I wanted something I felt comfortable and beautiful in, and it was perfect.
"My favorite memory from my wedding day was watching Brynne walk down the aisle with her dad." – Matt
DESCRIBE YOUR WEDDING FLOWERS: I knew my florist Darci, with Beargrass Gardens did beautiful work so I completely trusted her with my vision for my big day. I wanted soft, muted colors with greenery mixed in. She perfectly captured what I wanted, and the flowers and table centrepieces turned out to be one of my most favourite elements of my wedding.
FAVOURITE DETAIL OF THE DAY: It's hard for me to chose a favourite detail of the day. All of the elements we picked out blended so beautifully, and I was happy with how every detail came out. I absolutely loved the d cor, and how the soft tones of the flowers blended so nicely with the barn wood tables and surroundings. Another favourite part of the day was the Calligraphy signs, and menus we had printed on linen done by the talented, Jessica Lee Calligraphy. It all came together so beautifully and I am so thankful for all of the talented vendors I had a chance to work with.
WHAT ADVICE WOULD YOU GIVE TO A COUPLE GETTING MARRIED? I would say to couples planning their wedding to enjoy the process of planning, and the memories made along the way with you fianc and families because you can't get that time back. Cherish every moment and really don't let the small stuff bother you. When the big day comes everything will just fall into place, and those things that caused so much stress will just fall to the side. Just enjoy it.
MOST MEMORABLE MOMENT? The most memorable moment for me was when I finally got to walk down the aisle to my groom. It's what it is truly all about.