Cecile & Aurélien held a beautifully elegant wedding at AMARTA BEACH RETREAT - an ultimate beachfront boutique resort located along the southwest coast of Bali, and then followed it up with an outdoor reception at VILLA PARADISE BEACH - a family home in a well kept small and authentic Balinese village. SAYA PHOTOGRAPHY captured this beautiful tropical celebration.
HOW DID YOU MEET? I was a volunteer osteopath for a sport team and Aurélien was the captain. After a couple of weeks we decided to go out to get to know each a little bit better.
TELL US ABOUT YOUR PROPOSAL: Aurélien organised a surprise romantic getaway in Fiji. On the last day, whilst watching the sunset on the beach I told him that he was the perfect man to organise this amazing weekend. He knelt in front of me with the ring and said: "In that case would you marry me?".
TELL US ABOUT FINDING YOUR WEDDING DRESS: Oh it was not easy at all. I've never had any dream wedding dress in mind. I just wanted something simple and elegant, and hopefully something French. I decided to go to Paris. The difficulty was to have the alterations done in one week. It was Impossible. I finally decided to have it made to measure in Sydney combining all the details I liked the most from the dresses in Paris.
DESCRIBE YOUR WEDDING FLOWERS: We wanted something wild and natural with white flowers everywhere. To add a tropical touch we had coconuts and pineapples mixed with the flowers. Janice the florist was very passionate about her job and instantly understood what we wanted and created it.
FAVOURITE DETAILS OF THE DAY: When we discovered the beautiful decor, the confetti bar, the smiles, the laughs, dancing barefoot on the grass, the love!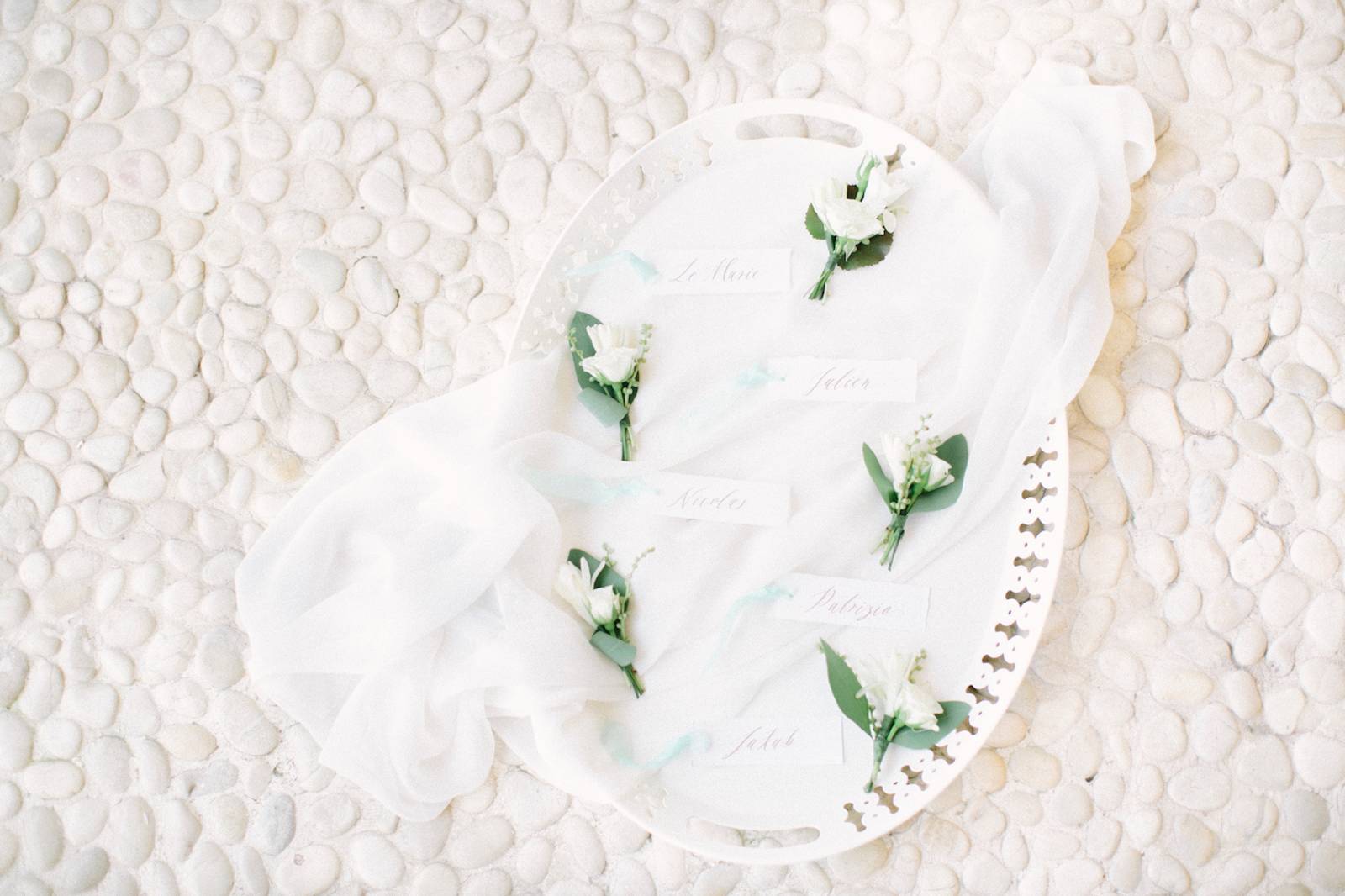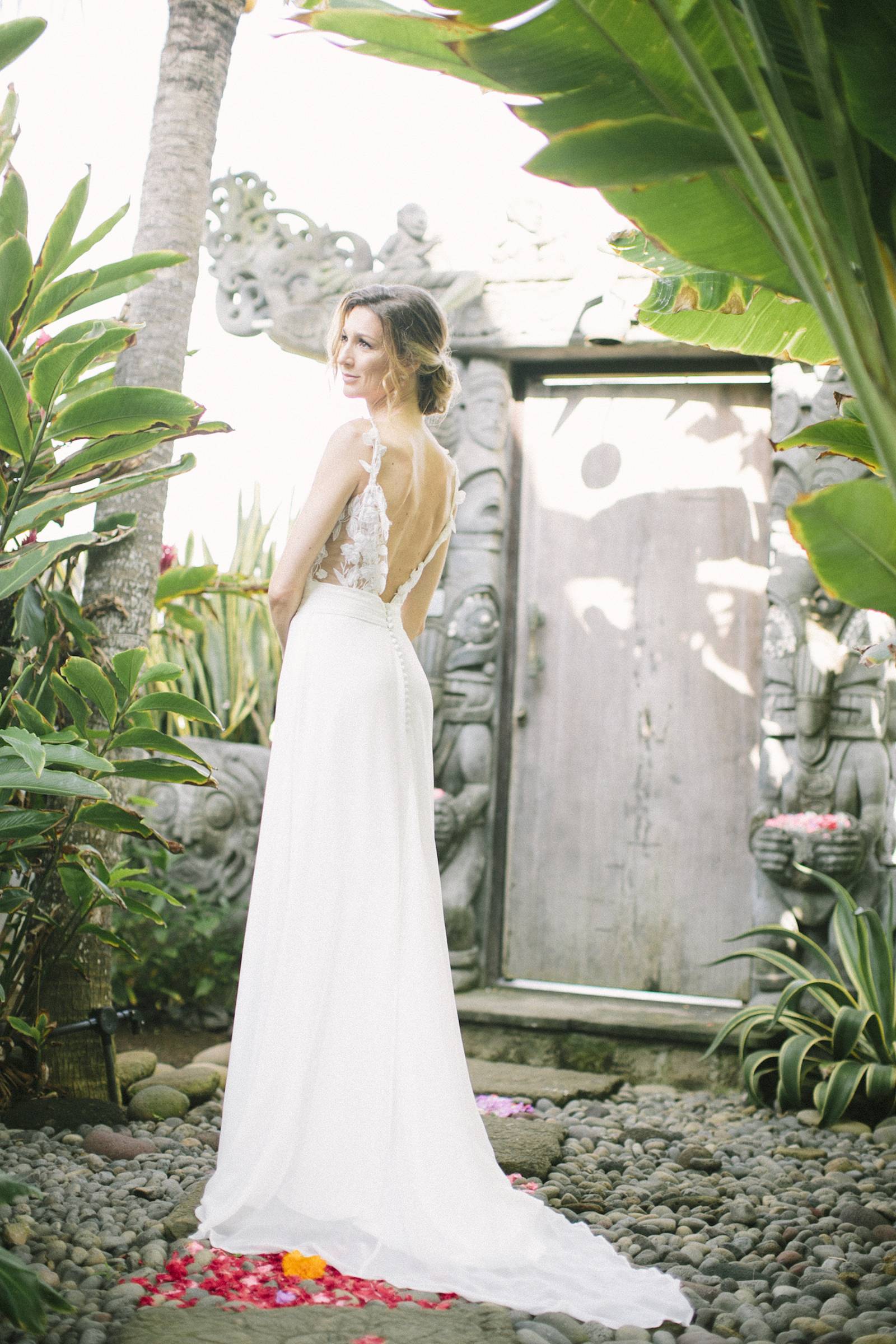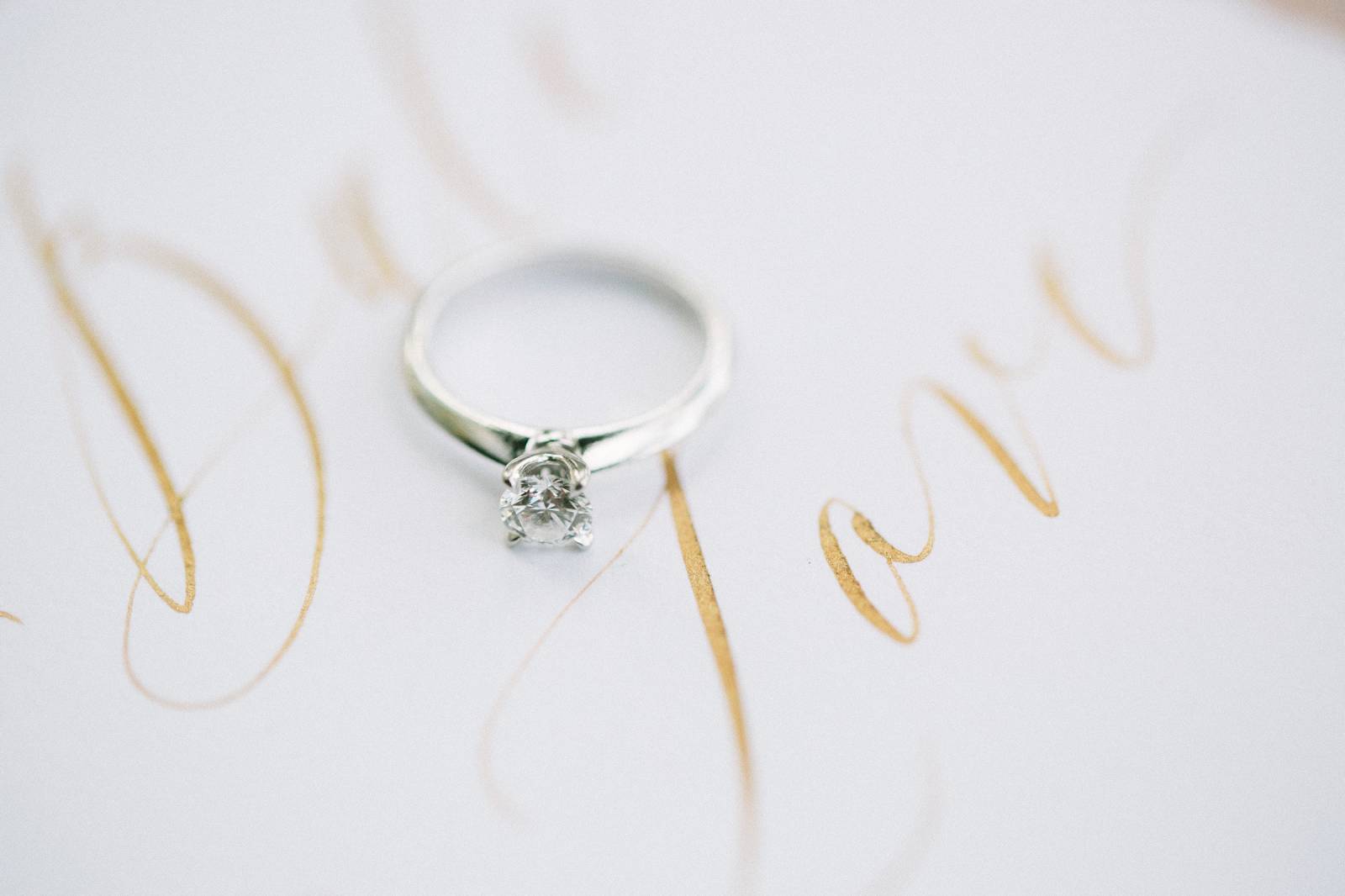 WHAT ADVICE WOULD YOU GIVE OUT TO A COUPLE PLANNING THEIR WEDDING? First, no need to start to organise too early, there will always be last minute issues. So don't stress out, you'll laugh about it later. We had a general power cut just when I was having my hair done.
Second piece of advice, choose wisely your wedding planner. Ours was amazing and made our dreams come true. This helped is to enjoy every moment of that special day. And finally, enjoy, enjoy, enjoy!! They are precious moments that go away so quickly!
YOUR EXPERIENCE AND CHOICE OF PHOTOGRAPHER: We followed our wedding planner recommendation and it was a success. She manage to make us feel comfortable in front of the camera. We had so much fun doing the photo shooting, we didn't want it to stop. And the result is above our expectations.
DID YOU HAVE ANY DIY ELEMENT? I made my dancing dress for the evening. It was not an easy task but I really enjoyed doing it.
MOST MEMORABLE MOMENT? It was a destination wedding far away for most of our friends and families. Our best moment was during the ceremony when we realised that they all made the effort of coming to see us in Bali for us. Their speeches touch us straight to the heart and we realised that we are really lucky to have them and share these moments with them.
TELL US A LITTLE ABOUT YOUR HONEYMOON: We still have to plan it but our objective is to go to Tahiti.
IS THERE ANYTHING YOU WOULD CHANGE OR DO DIFFERENTLY? Everything was perfect, and we just hope that we will have a chance to live a similar moment again.