They say the course of true love never did run smooth, and when Courtney Young and Vernetta Alston spotted each other at a friend's party, Courtney's nerves almost put paid to their grand romance. Fortunately, the two crossed paths again a few weeks later, and this time, a connection was made. Fast forward through their courtship to a picnic in Durham's beautiful Duke Gardens, where on a quiet bench set amid lichen and moss, Vernetta got down on one knee and proposed. When it came to wedding planning, the brides dreamed of a whimsical, elegant affair, and settled on the GOODSTONE INN in Virginia to host their autumn nuptials. They opted for a fresh take on fall colours - gold and navy with jewel toned blooms - to reflect the formal, fairytale feel. And this time, from the very moment they shared their first look, all nerves were a thing of the past. It was smooth sailing all the way. We were thrilled to share their special day captured by Magnolia Rouge favourites MICHAEL & CARINA, in Issue 13 of MAGNOLIA ROUGE MAGAZINE.
For Courtney, finding her wedding dress was part serendipity, part sprint. A delayed flight almost put paid to her New York shopping plans, until a fellow traveller recommended a salon that turned out to have a last minute appointment - and that was where she found The Dress! She tells us, "My mom died a few years ago so my dad stepped up to help me find a dress - we were the only father-daughter pairing there! When I found my dress we both knew it was the one. I think my mom would have loved it."
Be sure to scroll right to the bottom to catch their beautiful film by JOSH GOODEN.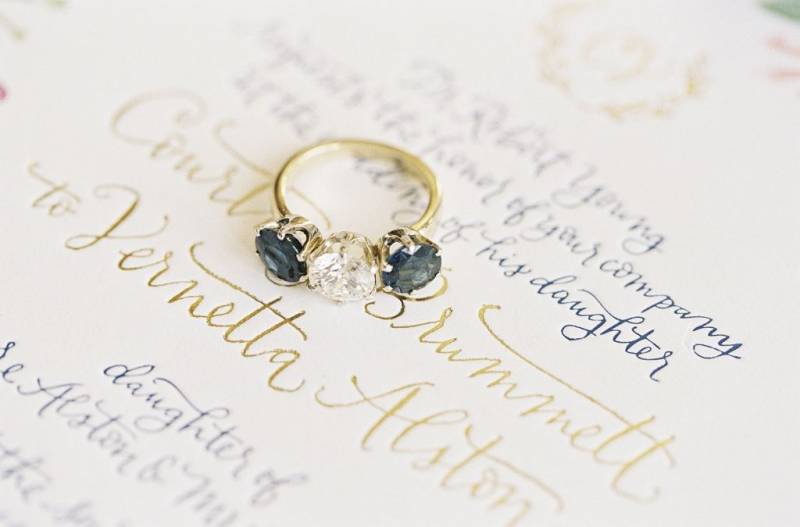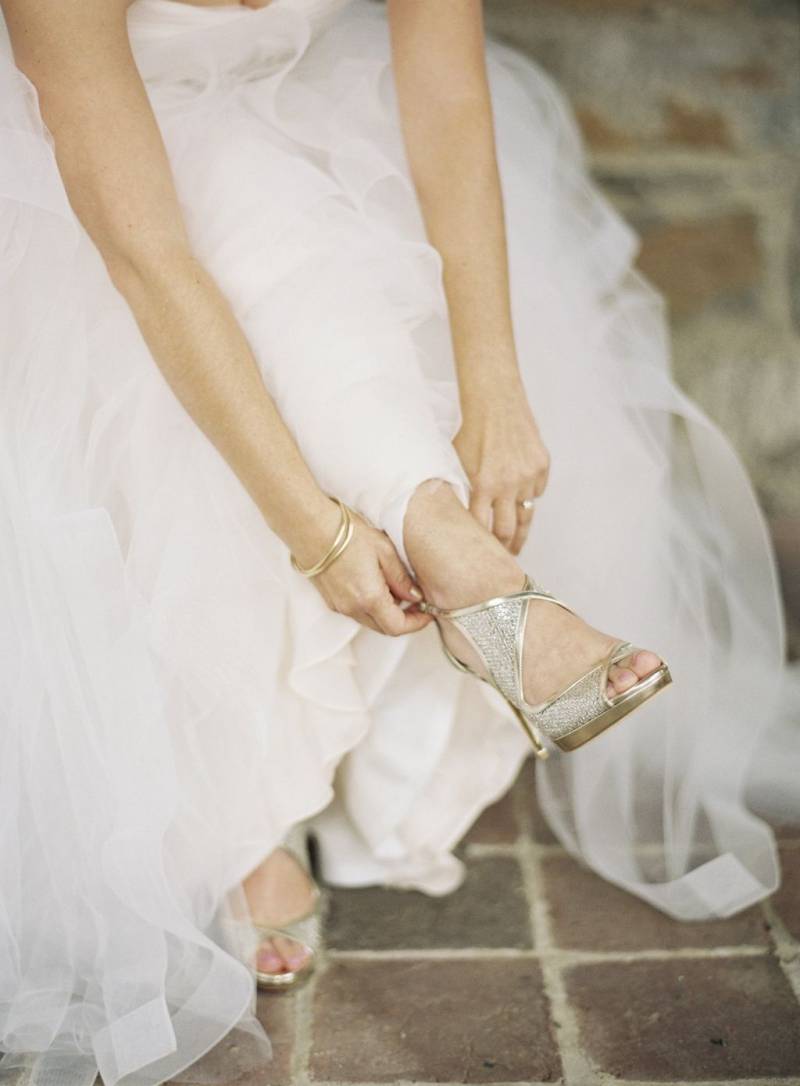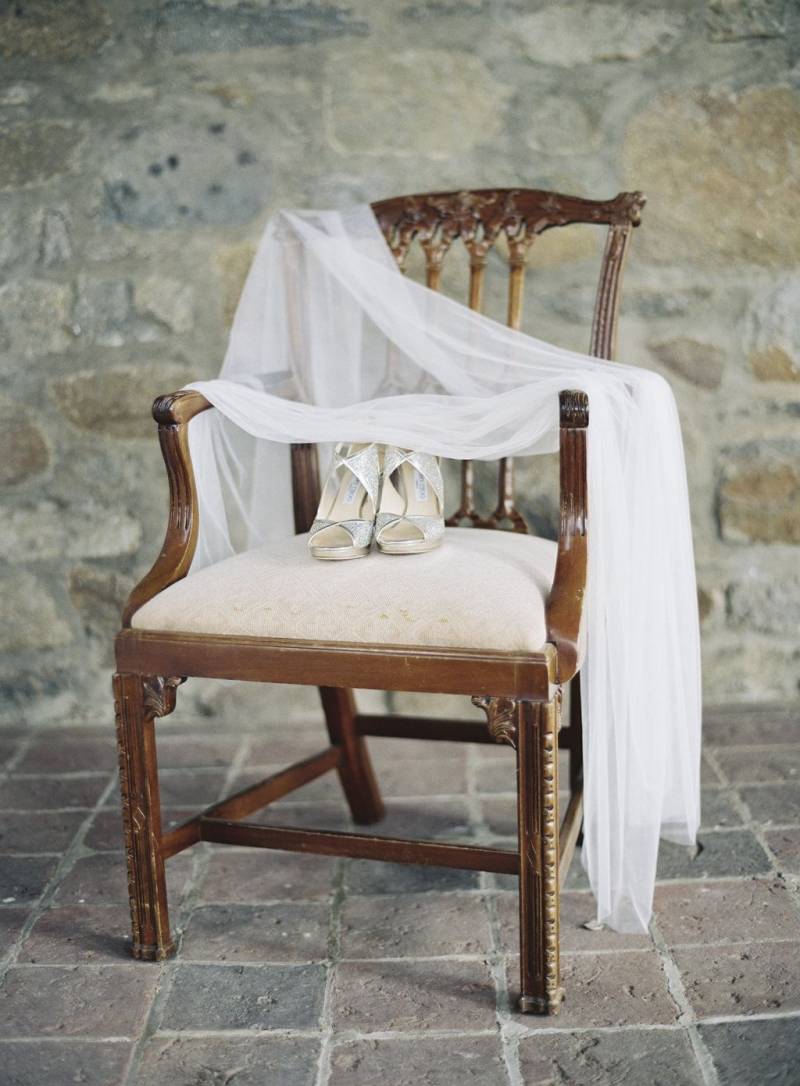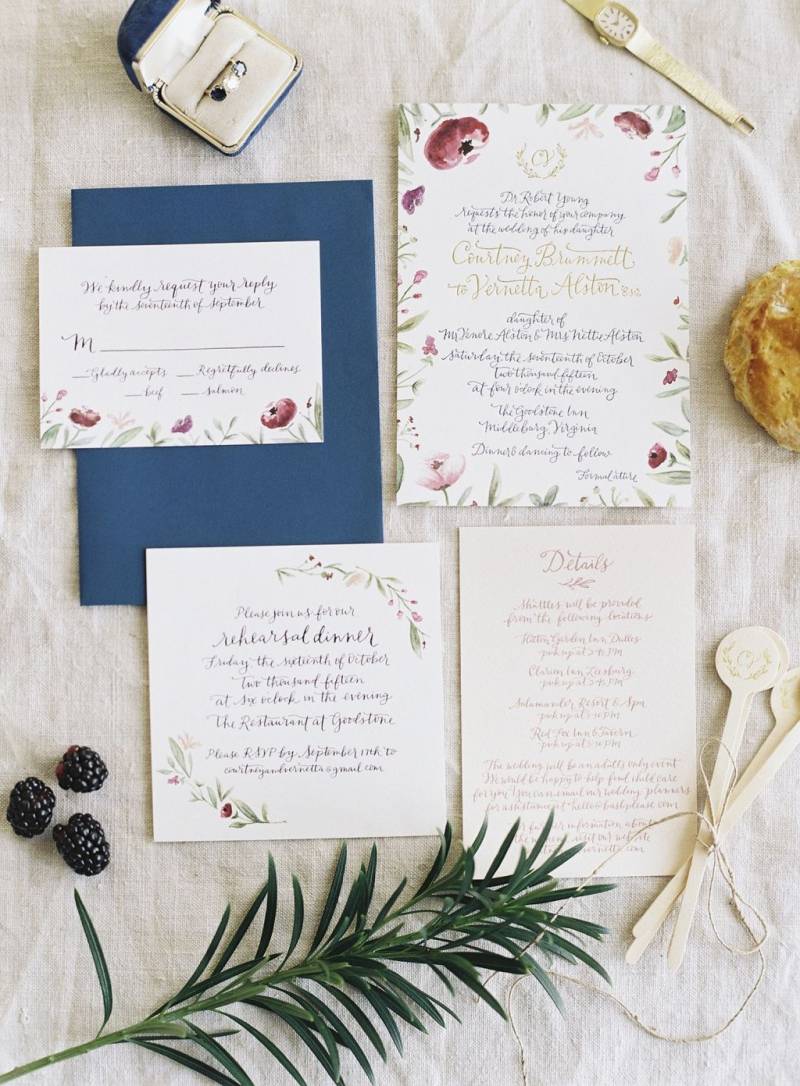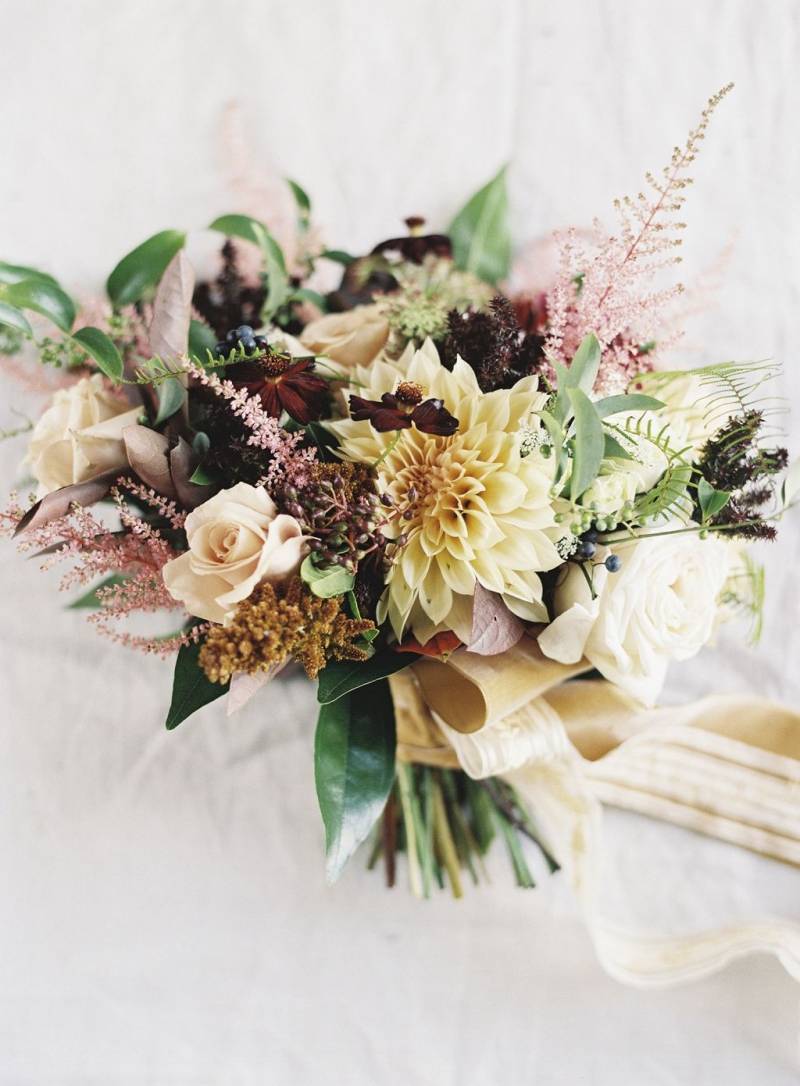 "As a rider and lover of horses I wanted so much to include horses in the wedding but knew that including my own would be a logistical nightmare. We were lucky when a friend suggested that her mini-pony, Diesel, could make an appearance as the 'mini-bar'. He arrived bedecked in pink ribbons and a dog pack slung across his back, complete with beer for the guests. He was a hit!"