An Orange Farm seems like a pretty fun place to hold a wedding don't you think? And it sure makes for a pretty backdrop to photos as you can see in these by NOUX of Carol & Felipe's wedding in Brazil. Julia & Renato of NOUX tell us, "We have known Carol and Felipe separately for a long time, they are kindhearted yet very shy people. When we heard they were together it was like: that totally makes sense! Their adventurous spirit and easy going vibe just matched, and we knew it was meant to be. Sometime later, they told us that they were getting married, and this is the story that we want to tell you today.
Carolina & Felipe's wedding happened on the most significant place it could happen: her family's Orange farm house, that has been on the family for many generations. Their wedding felt like a family and friends gathering, and their sweet and kind personality was present in every detail. As Carolina said: "- I expected my wedding to be simple, connected to nature, with our personal signature".
Carolina has an ethereal and fine taste, and she chose to show that by many distinct details such as their hand whiten invitation and vows journal, their unique ring holder and her handmade shoes. The bride wore a minimal style dress designed for her, with loose hair, a long veil and a beautiful all white bouquet.
Felipe chose to show his fun personality as a truly "carioca" (Carioca is the nickname of people that come from Rio de Janeiro) by adding a patch with his favorite football team, Botafogo, inside his suite.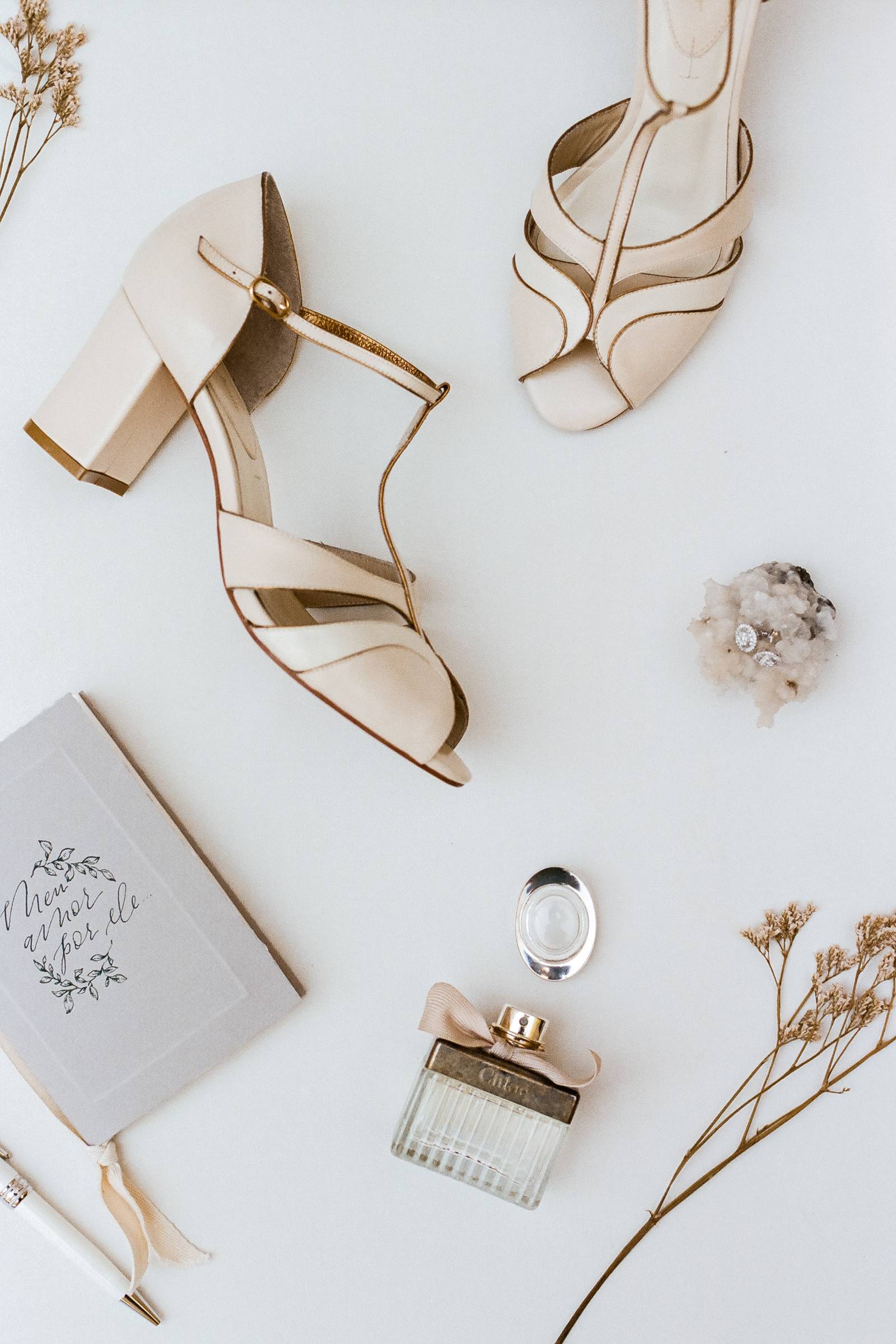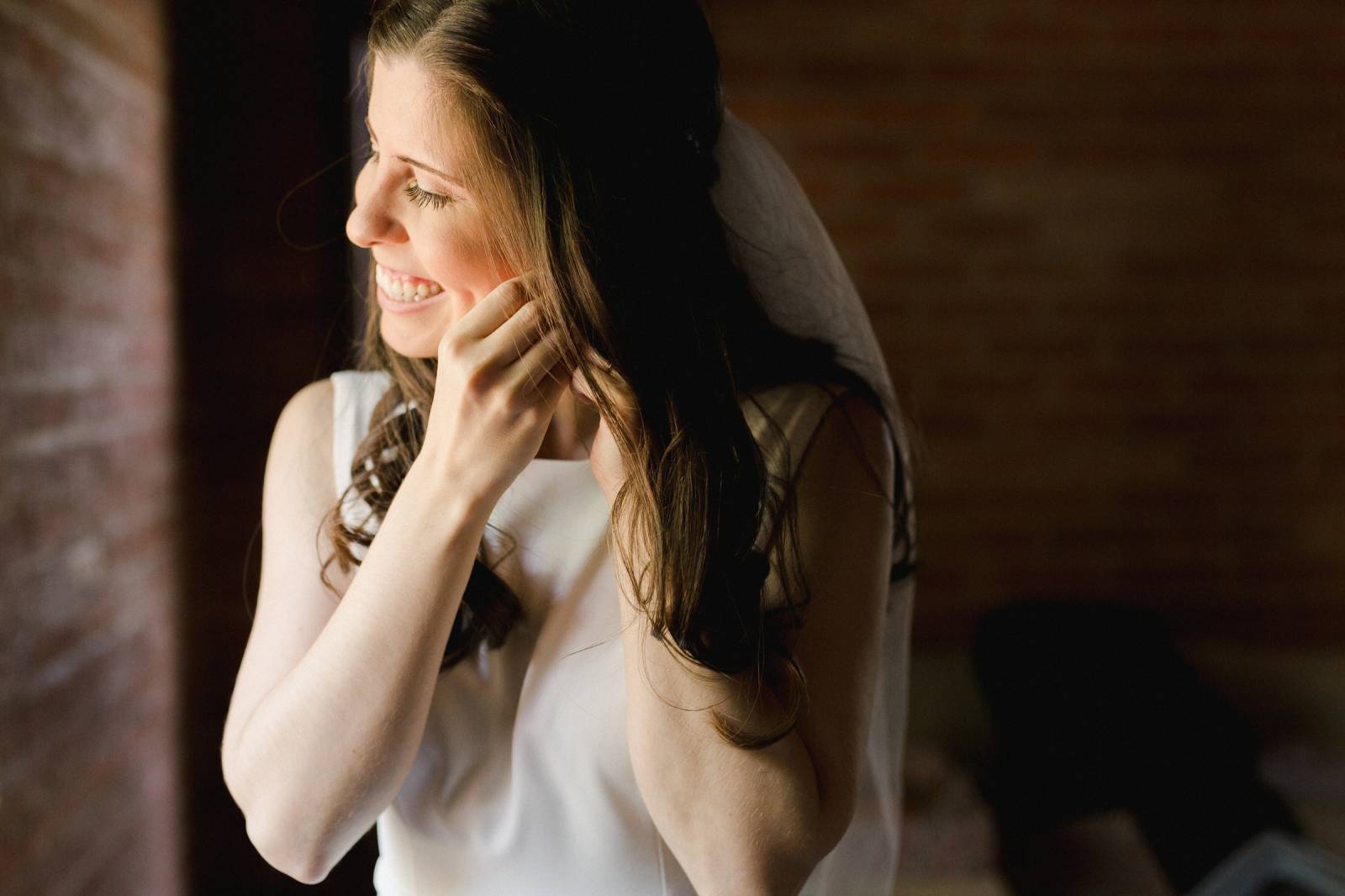 "The couple really wanted to declare their vows to each other, but they were too shy to do it in public at the ceremony, so they chose to have a private first look. For that to happen, Carolina had a place in mind: a beautiful canyon rock, that they used to go to watch the sunset and dream about the future.
It was a 40 minutes drive away from the farm, a place that only local people knew and could find (we had to get there with a 4x4 and many times it didn't look like a proper road). When we got there we instantly saw how incredible a spot it was. It was such an emotional moment for all of us. Carol put on her hiking boots and her adventurous spirit, and they declared the sweetest and most honest vows on those rocks.
The wedding ceremony happened back on the farm, at sunset and amidst the heaving orange trees in the orchard. They choose to have the ceremony in front of a place sign that were built by her great grandpa, and indicated all his sons homes, a very sweet tribute to the family. As for the colour palette and style, they had mostly greenery and included greys and whites and lots of natural wood.
And for future couples, Carol's advice is to "Find people that love you and that you can count on to help you every step of the way, it makes everything easier and more enjoyable"."