In October of 2016, Olya and Brandon both decided to make a life changing decision and move cross country, Olya from New York to Los Angeles and Brandon from Los Angeles to - you guessed it - New York. As luck would have it, just after Olya said her goodbyes to family and the city she loved, they were randomly sat next to each other in Delta Comfort plus. It took Brandon 5 hours and 21 minutes but he finally mustered up enough courage to strike up a conversation. The next day, Olya agreed to meet Brandon for a "happy hour" drink, which then turned into dinner and a fun game of billiards. Even though Brandon was on a 30 day cleanse and ordered flavoured water and gluten /diary free appetisers, Olya only made fun of him a little bit and the two had a wonderful time getting to know each other. They've been together ever since. In June of 2021, as the global pandemic eased restrictions, Olya and Brandon decided to go on a three-week African safari adventure where they hiked in the forest with mountain gorillas, watched lion cubs playing in the early sunrise, and saw cheetahs hunt for their next meal. At the end of the trip, Brandon got down on one knee and proposed to Olya on the Seychelles Islands, in the middle of the Indian Ocean. Olya thought they were just going out for one last dinner, but soon realised what was happening when she saw the romantic beach dinner set up and acoustic guitarist serenading them.
The newly engaged couple always dreamed of having a destination wedding where their family and friends from both sides could spend time getting know each other, and enjoy a beautiful location most had never been to. The CHATEAU SAINT GEORGES in the French Riviera was the perfect spot, providing luxury accommodations, and an elegant venue with historic charm and sweeping views of the mountains down to the Mediterranean. In total, 79 guests made the trip to the South of France from New York, Florida, Los Angeles, Hawaii, Italy, and Ukraine to be a part of Olya and Brandon's special celebration. Cannes Wedding Photographer THOMAS AUDIFFREN captured their stunning day!
The bride wore a gorgeous VERA WANG gown and carried a simple yet timeless bouquet of white roses by WAYNE RILEY FLOWERS.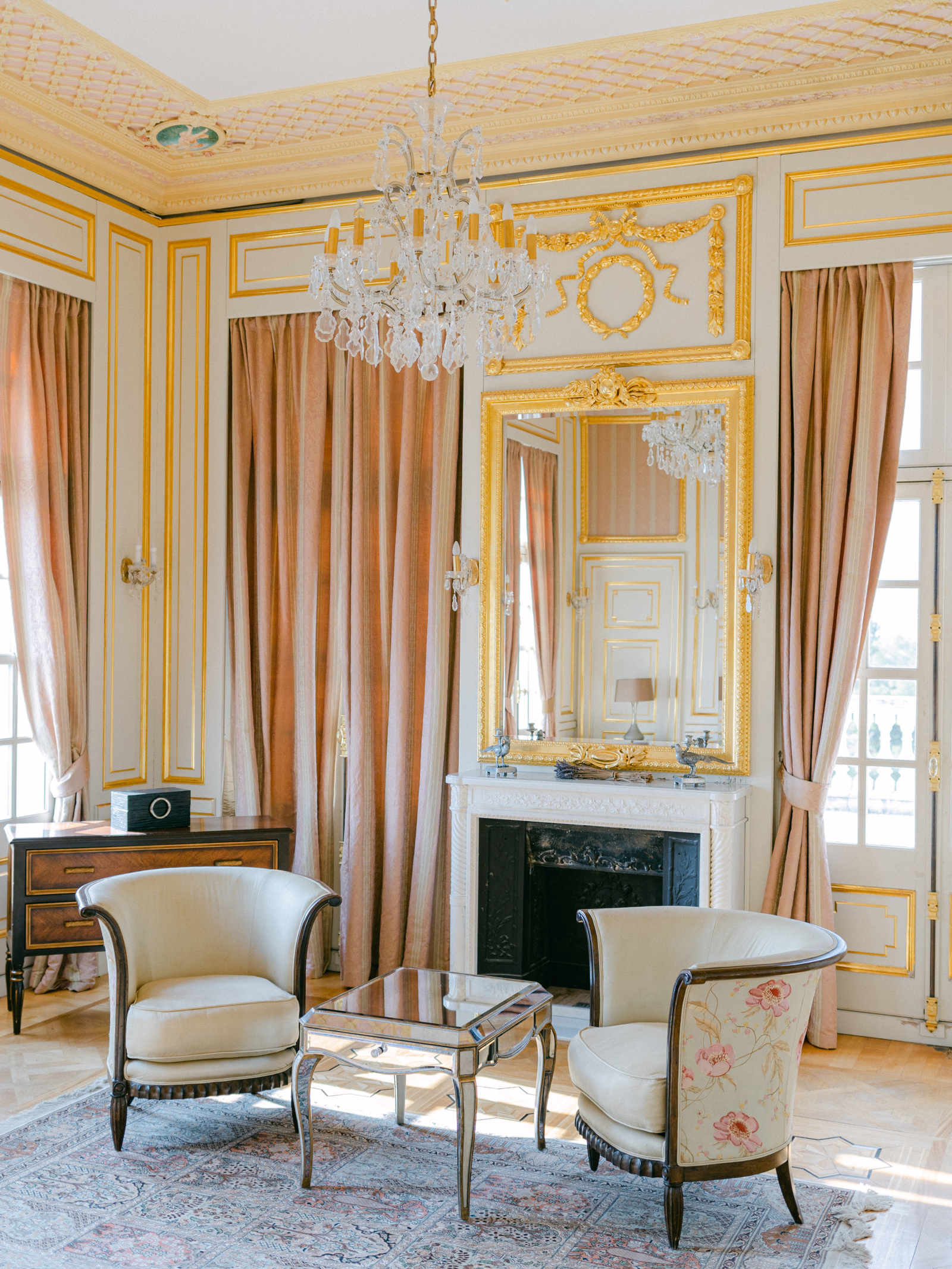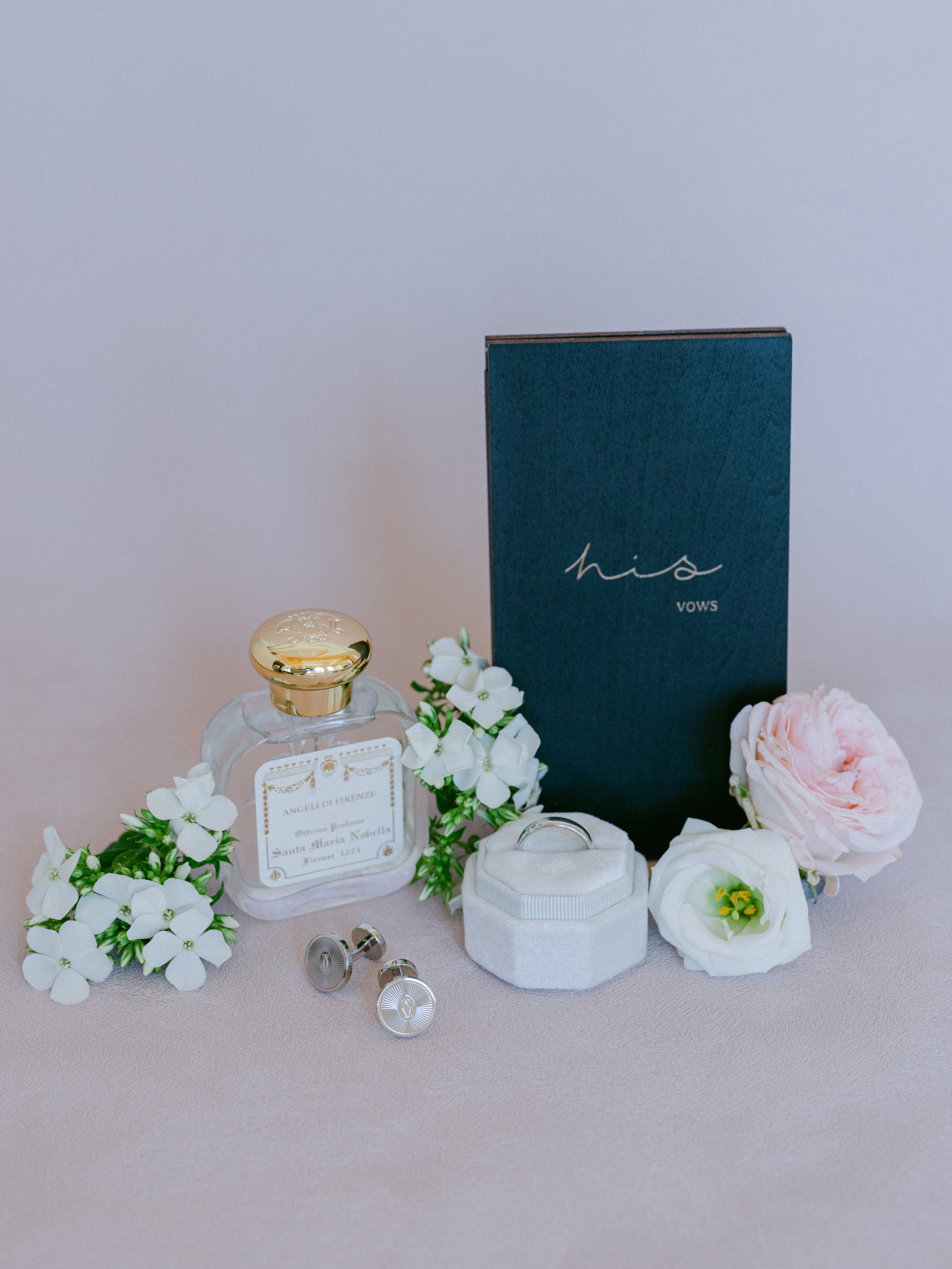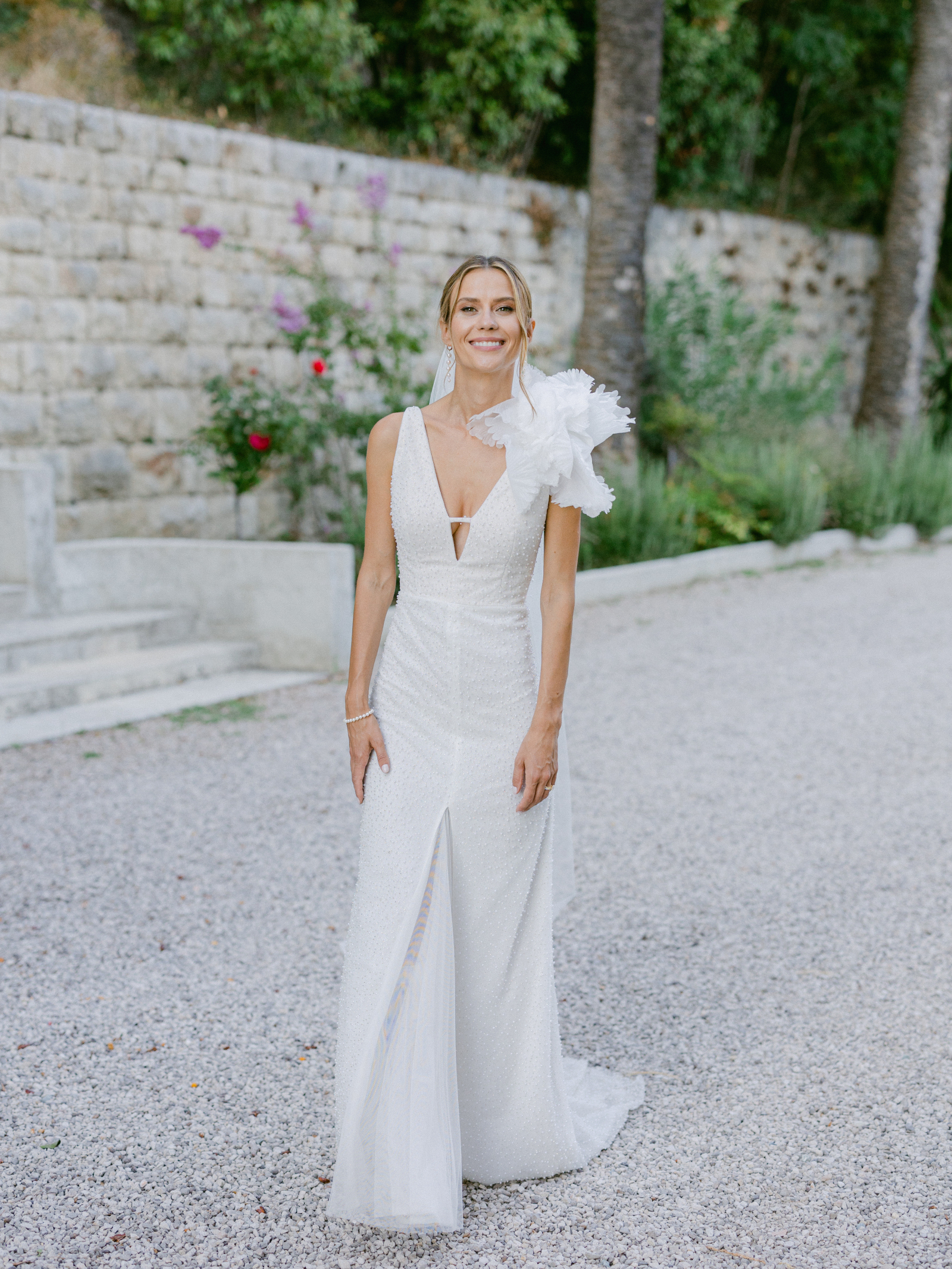 A huge thank you to Cannes Wedding Photographer THOMAS AUDIFFREN for sharing this stunning wedding with us! As a fine art wedding photographer, Thomas has an approach to his photography that is deeply inspired by nature and cinematography. Working mostly with his beloved medium format film camera, it allows him to take the time necessary to create a timeless and romantic aesthetic at every single photo. Authenticity, softness, poetry and delicacy are some of the most important words guiding Thomas's way of shooting beautiful images. He captures intimate emotions, smiles and elegant decorations during your wedding day. You can see more of his portfolio here and you should also check out this Exotic Bridal Inspiration in Djerba, Tunisia with a mysterious vibe.