Jennifer & Brandon wanted a romantic garden feel to their wedding; simple and clean with lots of candles and greenery. Getting frustrated after looking at lots of venue's but not finding one with the 'it' factor, they gave into the golf club idea and went to view OREGON GOLF CLUB. The incredible view of Mt. Hood they got whilst touring the grounds convinced them this was the place to hold their wedding. MARIA LAMB captured their beautiful garden ceremony and the reception held under a beautiful and romantic tent.
HOW DID YOU MEET? We met at a house party! I was a senior in high school, while he was in college. We had a few mutual friends, so I had seen him around, but never got up the nerve to talk to him. This was during the Nokia cell phone era, and too get my number he had me call his cell phone from mine to show me a "cool graphic" that popped up when someone called. And like that he had my number and the rest is history.
TELL US ABOUT YOUR PROPOSAL: After being together for as long as we had (14 years to be exact) I had always told him that I wanted something simple and meaningful. It was summer time, and summer in the PNW is absolutely beautiful and is home to some of the most amazing hikes/waterfalls. We made plans for the weekend to go hiking, and when we found a place to rest and take in the view he took out the gorgeous ring we picked out together.
TELL US ABOUT FINDING YOUR WEDDING DRESS: Finding my wedding dress was a process. I had a vision in my head, but as most brides will tell you, once you start trying dresses on that vision can go out the door pretty quickly! I went to multiple places and tried different styles on so I could see what I liked the most and get a feel for the different fits. For a long time I had originally pictured a winter wedding, so I loved the idea of a long sleeve dress, but knew It wouldn't be comfortable to dance in all night and planned to change into something fun and light. I ended up finding a separate long sleeve top and the PERFECT fitted skirt. Once I saw the skirt on I couldn't imagine not wearing it all night. My stylist grabbed a few other top options so I could get an idea of what I wanted for my reception top. I ended up falling in love with one of the tops, but with 8 weeks until the wedding we weren't sure the top would arrive in time. Well it just so happened that they had one in my size ready to ship out the next week.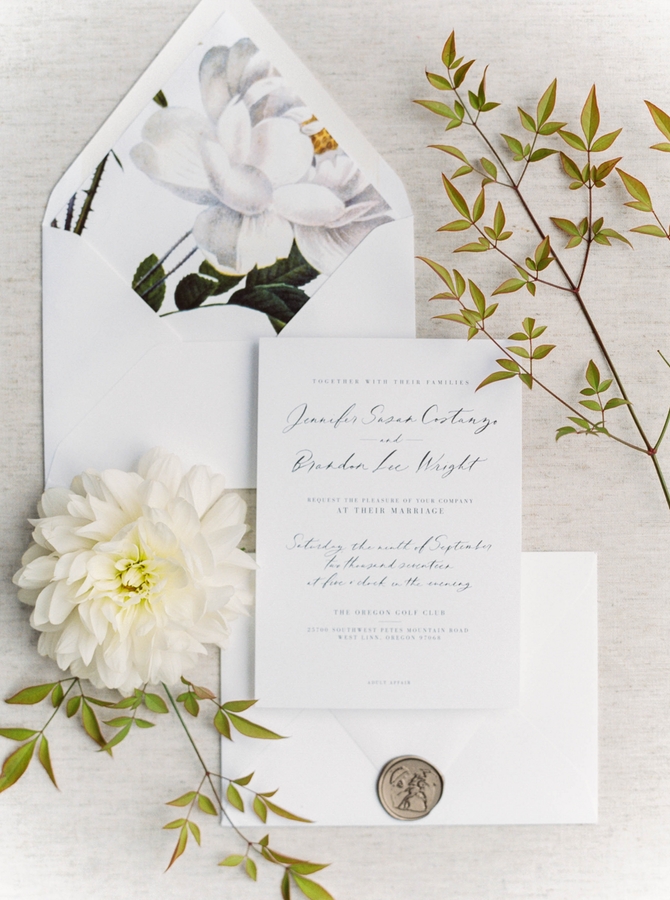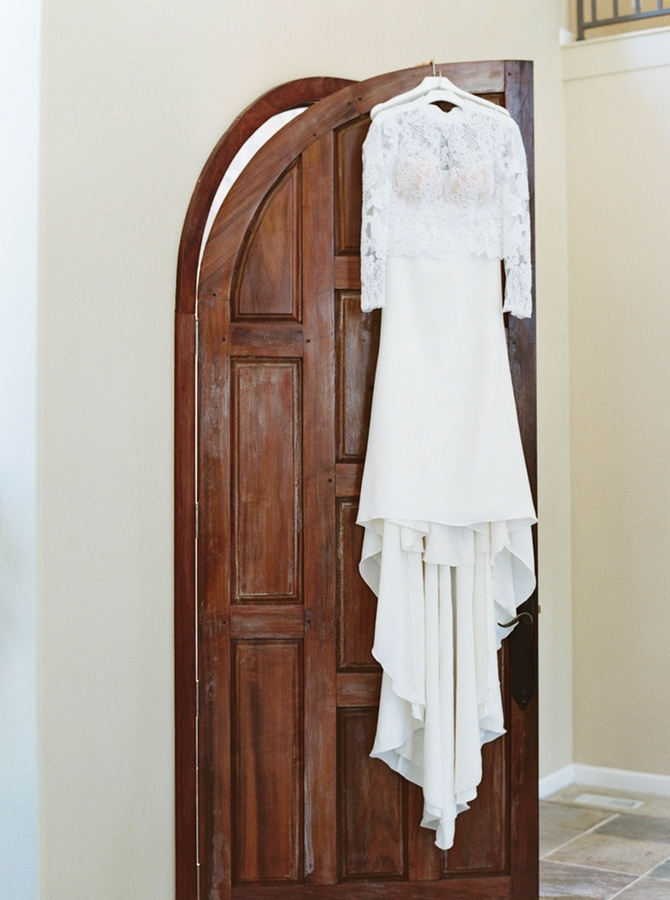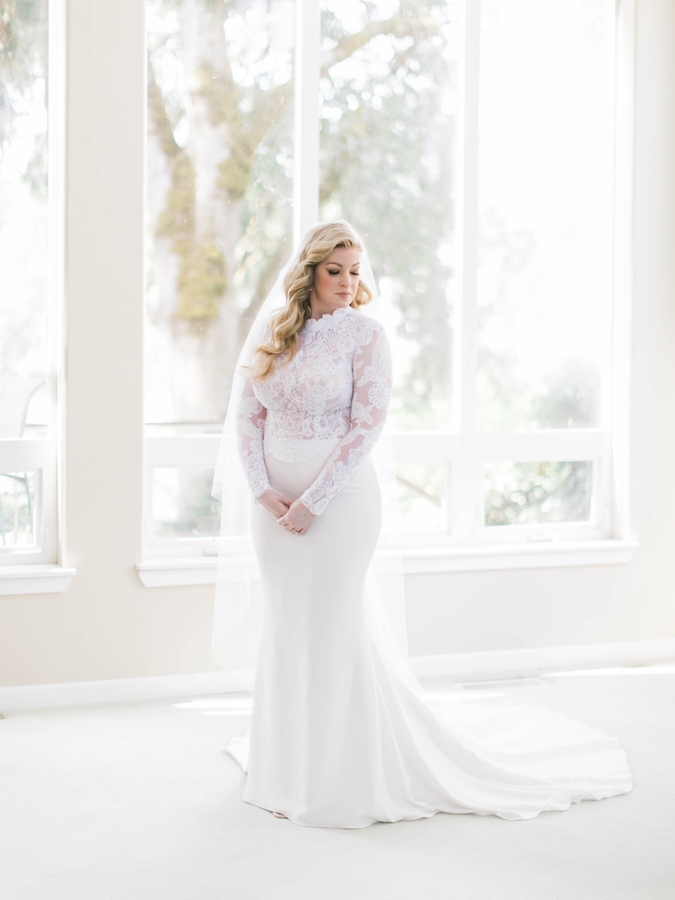 DESCRIBE YOUR WEDDING FLOWERS: We knew from the start of planning we wanted all white with some greenery. We added a very soft blush for just a little colour.
FAVOURITE DETAIL OF THE DAY: The Taco Truck! For our late night snack we had a taco truck come and serve tacos and burritos. Best decision ever!
WHAT ADVICE WOULD YOU GIVE OUT TO A COUPLE PLANNING THEIR WEDDING? Breath, relax, and try to enjoy every minute of the process.
MOST MEMORABLE MOMENT? A few years before our wedding we lost my mother-in-law to a heart condition. I wanted to make sure we honoured her and include her in our special day. My mother in laws favourite drink was tequila, so in her honour instead of champagne toast, we had a tequila toast. I loved being able to express to our family and friends just how special and loved my mother-in-law was. This also got the party going! She wouldn't have wanted it any other way!
ANY OTHER DETAILS THAT HELP TELL THE STORY OF YOUR DAY? We really owe the day being amazing to our planners! I knew when I found Kelsey on instagram that she would be perfect for us. I loved her style and get it done attitude! Kelsey and Danielle took care of all the details and made sure everything went smoothly.
TELL US A LITTLE ABOUT YOUR HONEYMOON: For our honeymoon we went to Cabo San Lucas with the idea of planning a more extensive trip when life wasn't so busy. So for our 1 year we are going to Japan and Southeast Asia!
IS THERE ANYTHING YOU WOULD CHANGE OR DO DIFFERENTLY? No, the day was perfect. As long as we had our friends and family to celebrate with we didn't care how the day ended up!