This wedding my friends, is why photography plays such a crucial role in our lives - at both the most joyous and the most saddest and difficult of moments. This emotionally charged wedding from LESLIE ESTELLE PHOTOGRAPHY will have you reaching for the tissues in no time at all. Planned in less than a week due to the health of the bride's mother, it was filled with love and light. Can you imagine how important these images will be to the couple in years to come? It was originally planned for this coming September, but due to her Mother's declining health they bumped it up and planned the entire thing within four days of making the decision to move it. Laura says, "The location and style was something that I stressed a lot about initially in planning my wedding, but we ended up getting married in the hospital chapel, on a very short turnaround time that there wasn't time to stress about the details and what the venue looked like. And honestly, it ended up being something that I shouldn't have stressed about in the first place. The entire day was perfect."
Photographer Leslie shares her thoughts on the day, "The bond that this family shares is so strong, it's inspiring. I can't put into words the feelings of expression, so I will allow my photos to tell their beautiful and delicate love story."
From Laura, "Through these questions, I feel like I was able to highlight all of my vendors except for one. I'm sure through the powerful images Leslie and her husband Jordan were able to capture, that you're able to tell how amazing her work is. Not only is her work incredible, but Leslie was an incredible vendor to work with. I called her on a Tuesday night asking her to come down for the Saturday, and she did without hesitation. She even scouted out a place for us to take photos, after a four hour commute (did I mention that she was up at 4am to drive to me?). She was so supportive in everything I was throwing at her, and she and Jordan actually SURPRISED me with a wedding video, because she knew I really wanted a videographer. She did such an amazing job telling the story of our day and capturing all of the raw emotion. I'd have a second wedding just to work with her again."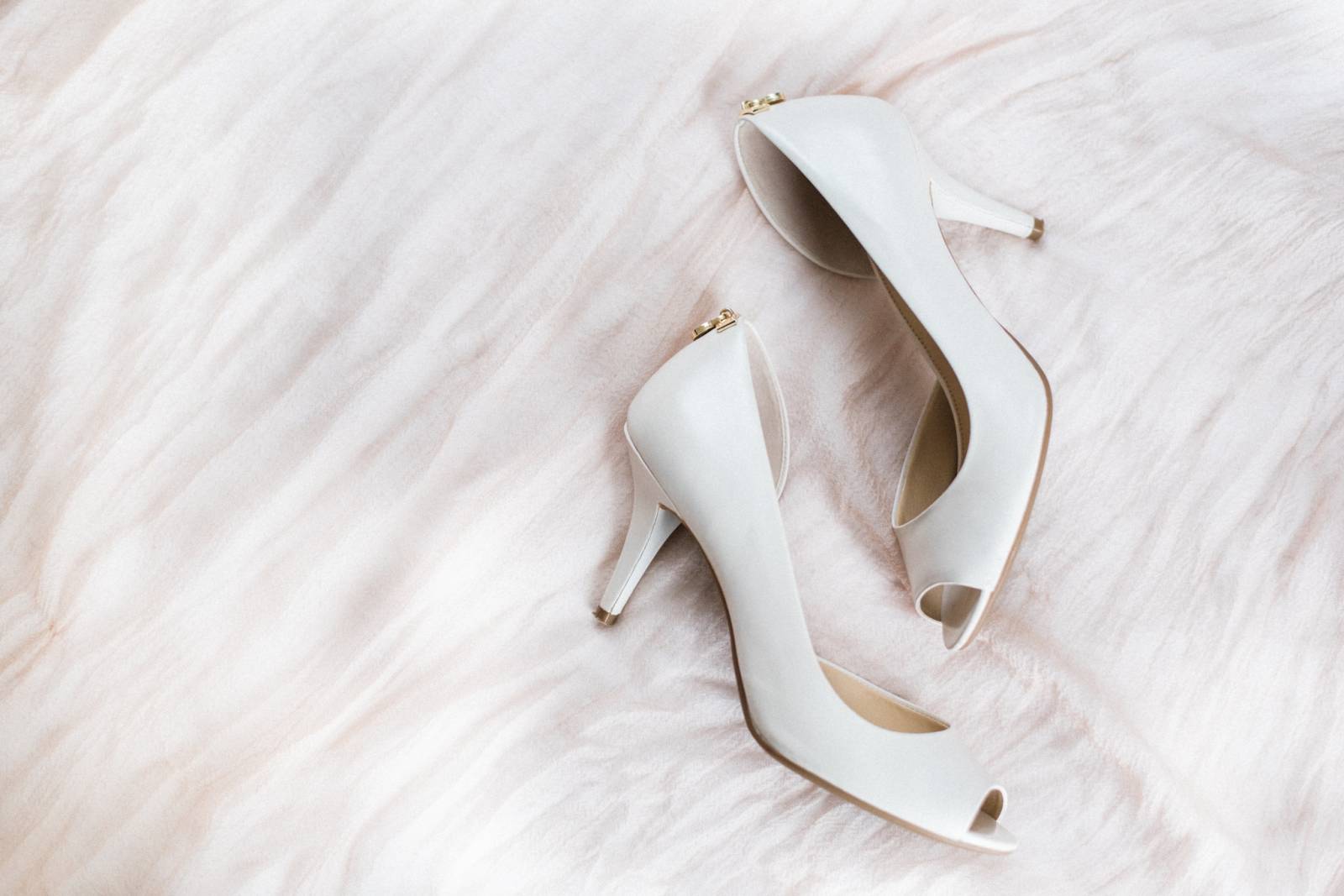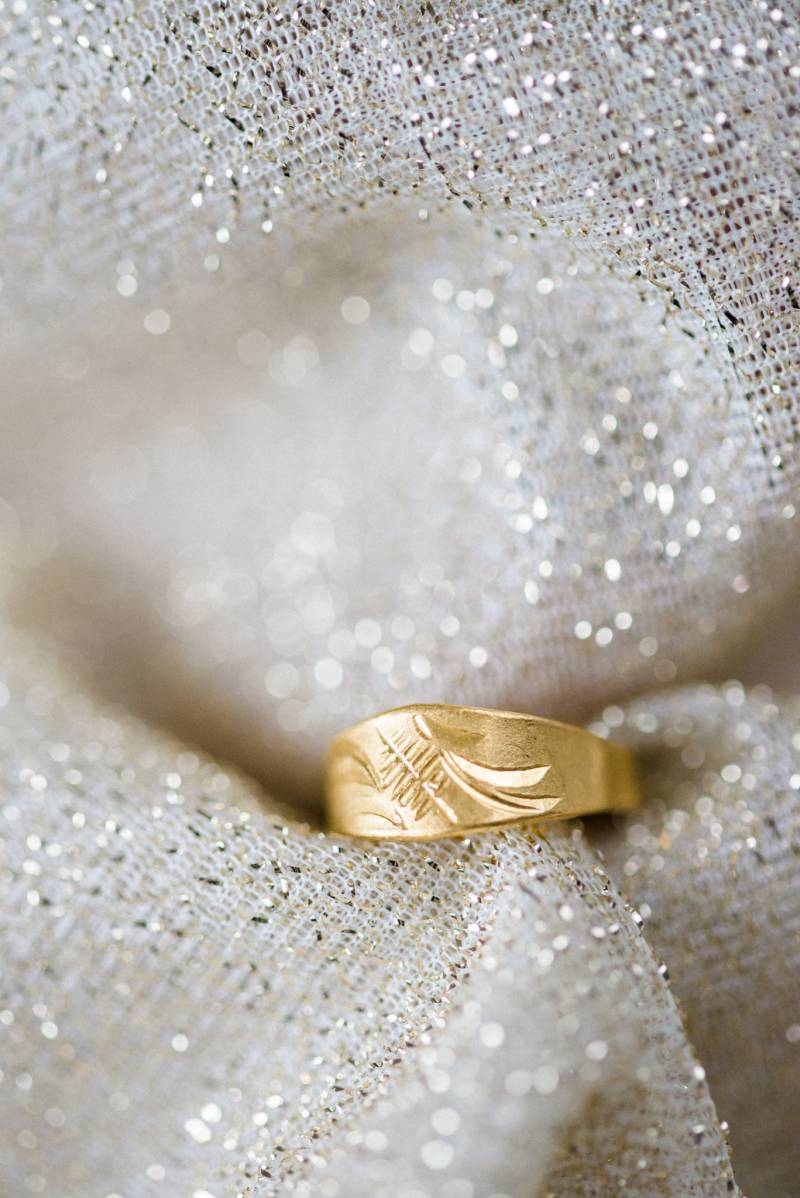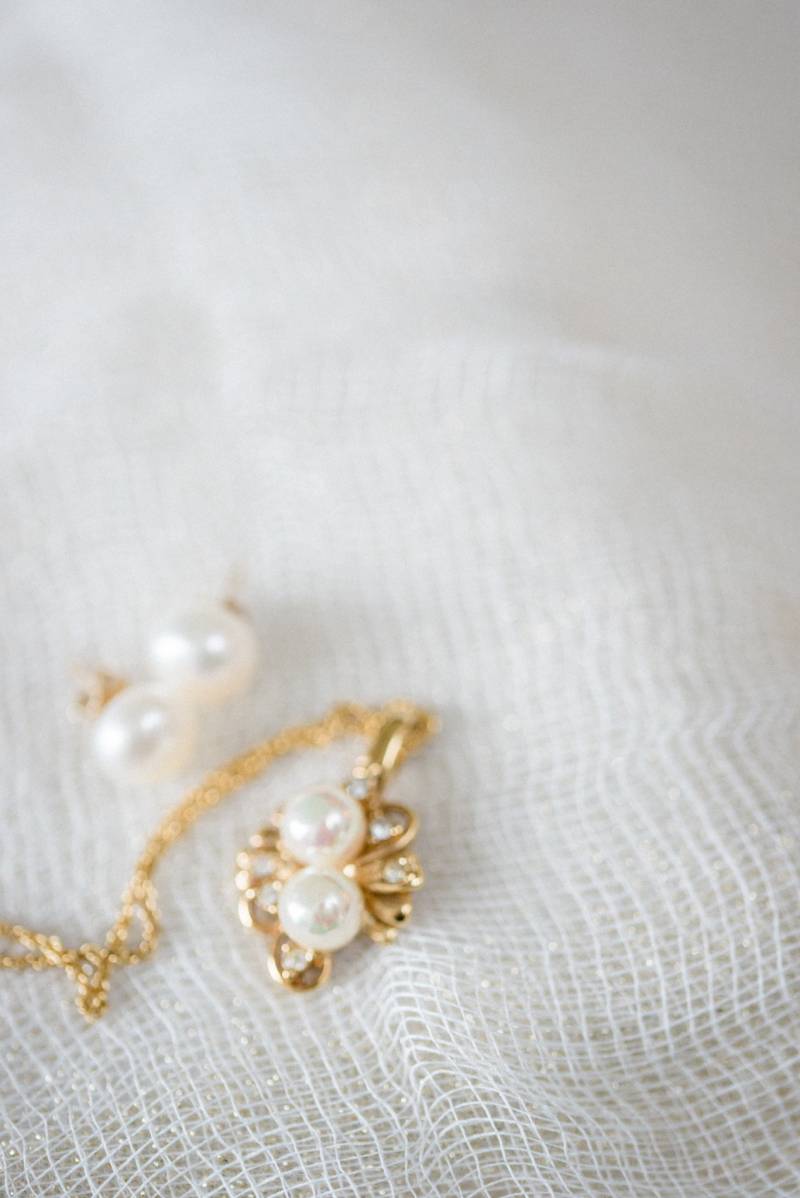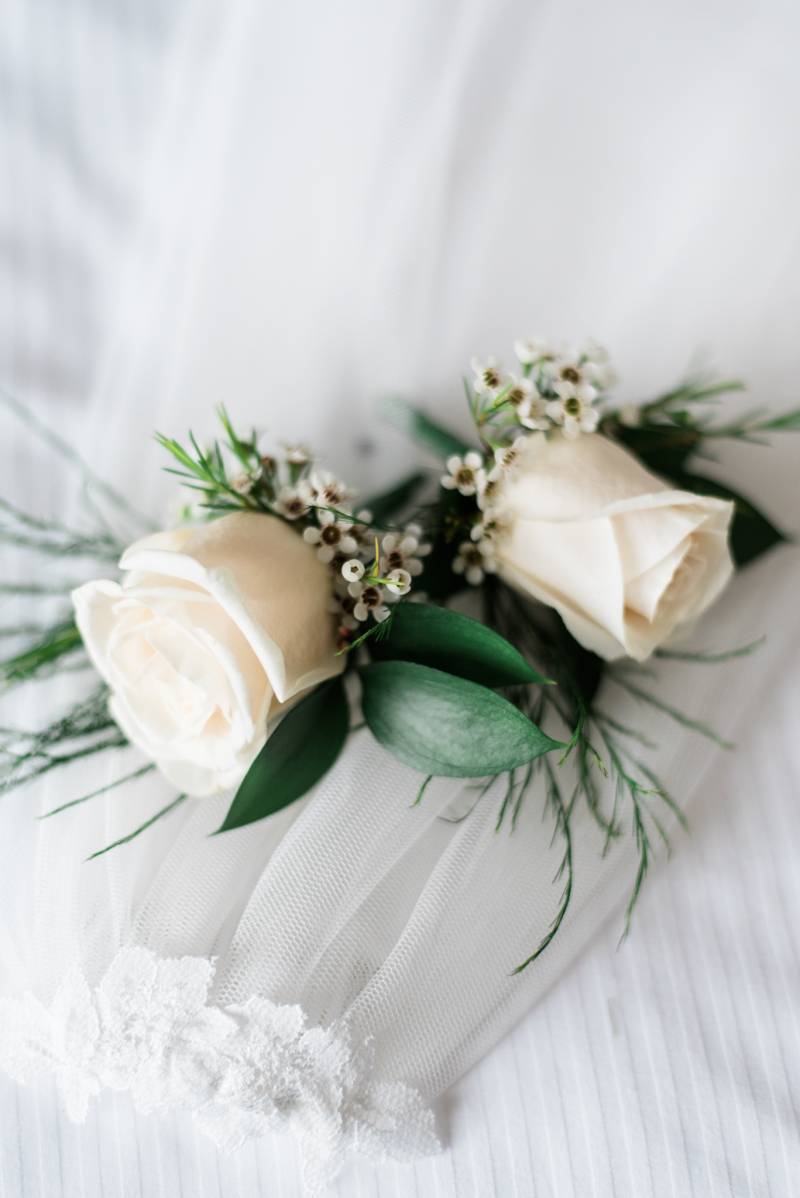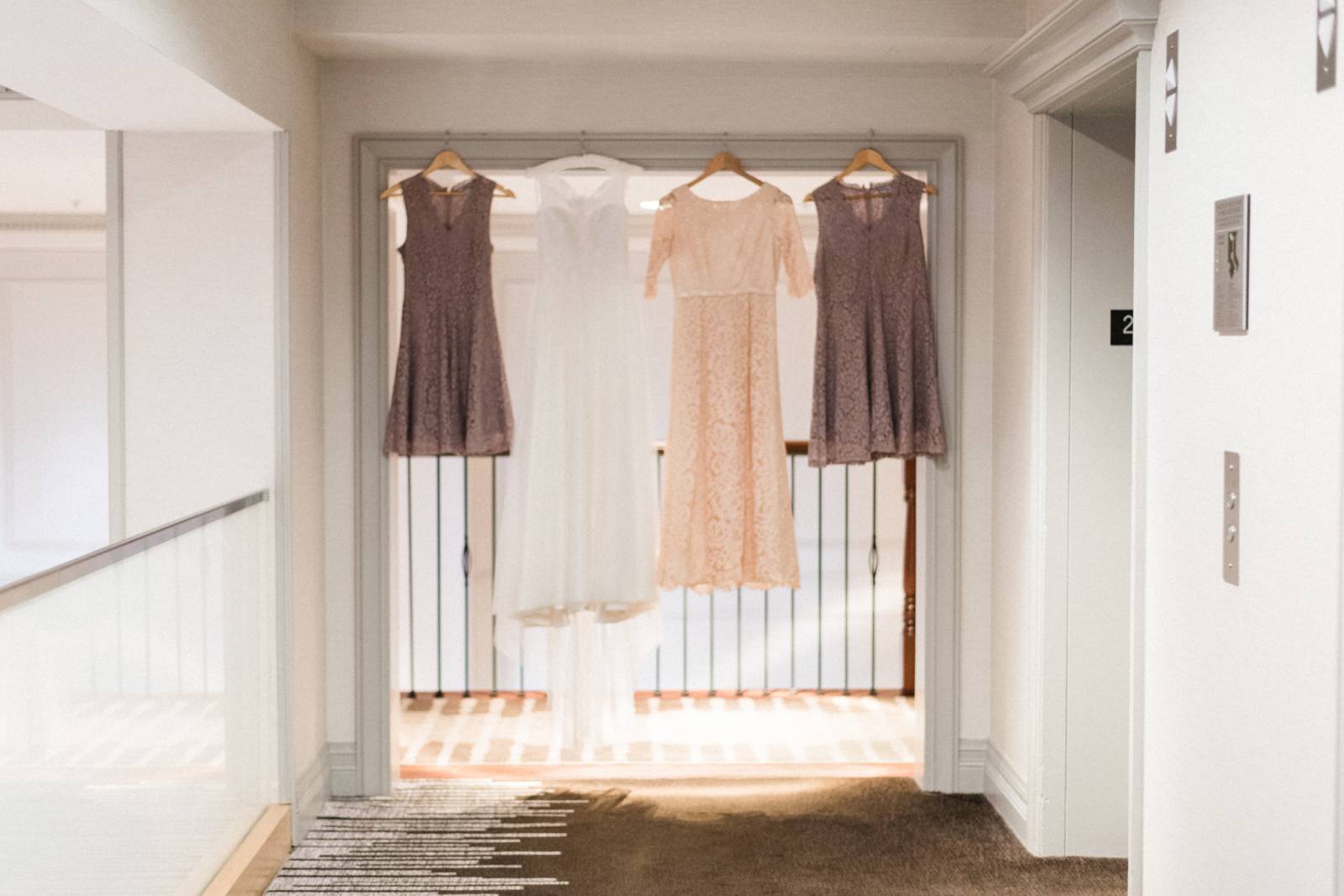 TELL US ABOUT YOUR PROPOSAL: Jared and I love exploring new hikes, and one fall day we went on the most beautiful hike at Gaff point. It was so beautiful - you start by walking across a beach, which eventually meets up with a wooded trail. Other parts of the hike are essentially Cliffside with breathtaking views. I'm usually the one to have my phone glued to my hand ready for photos, but that day I was trying to unplug and keep my phone in my bag. Every now and again Jared would stop and suggest I take a picture of the view. About 30 minutes into the hike, we stumbled upon this place known as 'secret beach' (because it is unmarked), which we had both seen pictures of on Instagram. When we got there we were looking around saying 'oh this is a neat little area,' and then we realised it was secret beach. We were both so excited to have found it, when Jared said: "hey, why don't you take a panoramic photo of it?" So, I started to take the panoramic photo. I was so focused on keeping the little arrow on the yellow line that I wasn't even paying attention to Jared. I was pretty close to finishing the pan when Jared said "hey Laura." So I stopped the pan because I thought he was trying to tell me he was going to get in the frame. When I looked away from the phone, Jared was down on one knee and I instantly shouted "NOOOOOO!!!" (mostly because I was really upset I had stopped the pan, and also because I was so surprised I didn't know how to react), but that quickly turned into me excitedly saying yes. The moment was a total blur. When I looked back at the pan, I noticed that I did actually capture a part of Jared's face while he was proposing. It's a pretty special photo for us because we were able to capture the moment, from a different perspective than the generic 'he hired a photographer to follow us in secret and take our photo'.
TELL US ABOUT FINDING YOUR WEDDING DRESS: One of my favourite places to shop in Halifax is a boutique called Sweet Pea, and a few of my favourite pieces from there were made by a local designer named Katrina Tuttle. I remember eventually learning that she didn't just create one-off dresses for this boutique, but also was working on a bridal line. Of course this piqued my interest.
When my sister got married, we had my Mom's dress custom made by Katrina, and we were blown away with the quality of work and customer experience. Planning my sister's wedding was during a tough time for us, the same year my mom was diagnosed with cancer and underwent treatment and surgery. We wanted something that made mom feel like a princess, and fit her better than something we'd buy off the rack. Katrina made the whole experience so painless and easy, that I knew when I got married that I would want her to make my gown.
I had gone to a traditional bridal store, for the experience with my girlfriends, but there was nothing that really caught my attention or gave me the 'WOW' factor. When I went to Katrina's studio, I told her roughly what I liked, and showed her some pictures of gowns I found online. She had many samples to try in her studio, and I fell in love with the soft, romantic gowns. Every single one of her gowns was beautiful, but I wanted something even more unique. We took elements from a few different dresses. She worked with me on finding the right fabrics for my frame and for the weather (at that time I was planning on a September wedding), and also for all of the details I was looking for. We did most of our designing verbally, that when I left the studio, I couldn't tell you what my dress would look like.
March 18 was the first time that I saw a skeleton of my dress, and I was blown away (Katrina would probably laugh at me because not much was actually sewn together yet, everything was pinned) but I instantly fell in love with it. We discussed a few tweaks, and she made adjustments for me to visualize. That day was also the same day my Mom was admitted to the hospital, so during my fitting, I wasn't even really sure of what to do with my wedding plans. I had already bumped the date to May, but Katrina asked me if there was a chance I'd need the dress sooner. Trying to be proactive, I asked her if I could have it for April 1, just so my mom could at least see it whilst I figured out what to do with moving the wedding in relation to my mom's condition.
After a few days of being back home with my mom in the hospital, I quickly learned how my mother being present at my wedding was not only important for her, but for me as well. I couldn't imagine a wedding without her. So, I called Katrina to let her know that I needed it for my wedding on April 1, and she had it pressed and ready for pickup on March 28. She finished my dress in just about 10 days. Can you say unreal?! I still can hardly believe how fast she pulled it off, and so perfectly. I was so busy the days leading up to the wedding, spending time with my mom, that I didn't try on my dress for a final fit until the morning of my wedding. It fit like a glove, and made me feel like an absolute princess. Katrina did such an incredible job.
DESCRIBE YOUR WEDDING FLOWERS: My dad actually helped me pick my wedding flowers! Planning a wedding in four days did not give me much time to have a florist pre-order special flowers. The flower shop we used is actually owned by one of his friends. They were very sweet in accommodating our needs on a short timeline. Our wedding was small, so I was looking to keep it simple. Since there was still snow on the ground, I wanted to keep the flowers soft and delicate. From the early planning stages of my wedding, I knew I wanted white flowers with greenery. When my dad and I were in the shop watching the florist do a mockup, we also thought it would be a nice touch to add in light pink to give a bit more variety, and also in honour of my mom, who loved soft pink flowers. The florist also suggested a few white super spider mum flowers, as in Korean culture it's believed to bring good luck to a bride.
FAVOURITE DETAIL OF THE DAY: My sisters and I got ready in a hotel room before going to the hospital to help get my mom ready. My best friend (from across the country) booked a hair stylist (Amanda Hughes from Shear Beauty) and makeup artist (Emily from Makeup by Emily), who both did an amazing job. I had never met them until my wedding day, but they absolutely nailed the look I was going for, without ever running a 'bridal trial' with me. They both went above and beyond for me. I asked them if they would come to the hospital to glam my mom up, because it was easier to go to mom than to move mom back and forth places. Amanda and Emily both made my mom feel like an absolute princess while they were pampering her and making her feel beautiful. These women poured their heart into their work, and it was extremely special to see how happy my mom was to be able to get her hair and makeup done in the hospital.
My neighbours arranged the catering, and our reception was planned to be a 'self-serve' mix and mingle. The woman from The Happy Baker who made all of the food and brought it to the hospital was coincidentally a former colleague of my mom's. When she realised who my mom was, she stayed for the entire reception and served the food to guests. It was a really nice touch, and meant a lot considering we didn't request to have a server for the food.
WHAT ADVICE WOULD YOU GIVE OUT TO A COUPLE PLANNING THEIR WEDDING? My biggest piece of advice is to remember why you're getting married in the first place. It's not about the presentation of your ceremony and party, but because you and your partner love each other and will be there for each other through the good and the bad. Wedding planning, while fun, can also be very stressful because it's so easy to obsess over every last detail. Prioritise what's important for you. Is it the flowers that only last a week? Is it the dress you only wear once? Is it really the chairs that you have to pay for that 'look' better than the ones that come with the your venue? I'm not saying don't put thought into that, I love every pretty detail as much as the next girl, but in the end, the day is about you and your partner getting married, having a good time, and enjoying the day. Everything comes together in the end, and you forget about all the little things you previously stressed about that you swore you'd never forget. It's not worth your time losing sleep or breaking the bank over little things.
Also, I feel like people think that you need SO much time to plan a wedding. To give perspective, I was engaged for six and a half months and planned my wedding in 4 days, and my wedding was my dream come true. Wedding planning doesn't have to be stressful or hard, I think it's super important to really think about what is most important to you in a wedding.
MOST MEMORABLE MOMENT? I would consider the whole day a memorable moment in my life. There were a lot of emotions in the day, that it's hard to pick just one, so I want to share four that are very important to me.
The night before my wedding, I slept over with my mom in the hospital. For the entire week, my sisters and I would rotate who stayed overnight. We all enjoyed our time with her, sharing laughs and stories, and spending quality time together. As we were falling asleep, she asked me to tell the story of how Jared and I met, and some of our first dates. She told me she remembered me coming home from the cottage weekend where I had met Jared and telling her about who was there, and that she told me to go after Jared. I too remember that moment, and told her "Mom! Come on, I only met this person once and we are just friends!" As she was falling asleep, the night before my wedding, she said to me "see, I told you to go after that boy!" My mom woke up the next morning at 5am to a big gasp and a stunned look on her face, when I asked her what was wrong, she said "what time is it?" I said "it's 5" she asked "AM or PM?" When I told her it was 5AM, she let out a huge sigh of relief and said "I made it, I made it, I made it. Only 8 more hours until my baby's wedding."
Another one of the most memorable moments of my wedding happened during the ceremony, just after Jared and I exchanged vows and a kiss. The priest who married us stood on the same side as our guests, beside my mom, so that she could see everything that was going on. After we kissed, everyone was clapping when I heard my mom say "wait! Do it again, I didn't see it!!!" So we kissed, again, and everyone clapped again, and when I looked up at my mom, she was beaming. I said this in an earlier question, but aside from marrying Jared, the most important thing to me about my wedding was to have both of my parents there. And when I looked up to her glowing smile, I couldn't help but to think of how perfect that moment was.
In the moments leading up to my dad walking me down the aisle, those were really special too. As we were waiting in the hallway for the musical cue for us to start walking, we both looked at each other and commented on how good the other one looked. As we started walking, slowly, all I could think of was when I was young, learning to ride a bike and he'd walk with me until I felt like I had enough momentum to pedal on my own. It brought me back to that place of feeling secure having my dad around me, ready to catch me if I fell, and in that moment, it really hit home how much he had been there for me, my sisters, and my mom for our entire lives. It was very special to me to share that time with him.
Finally, hearing Jared exchange his vows to me was a special feeling. It was a very hard, and busy year for us being back and forth between work and going home on weekends to visit my parents. When we did take time for ourselves, we usually kept it light, and for anyone who knows Jared, he's pretty goofy and funny. Hearing him say his vows, so seriously might I add, just reminded me of not only how much he loves me, but of how much we had been through together and how he's been there for me during the most difficult time of my life.
IS THERE ANYTHING YOU WOULD CHANGE OR DO DIFFERENTLY? Absolutely not. Everything about the day was perfect, and more than I could have ever dreamed of. Sure, it wasn't what I was originally planning - a ceremony in a big church and hotel reception, but looking back, a smaller, intimate wedding totally better suited me.
ANY OTHER DETAILS THAT HELP TELL THE STORY OF YOUR DAY? I think from my other answers you get the gist that my mom was sick, went into palliative care, and we decided to bump my wedding and plan the whole thing in four days. While I knew it was the right decision, day to day it was still a bit scary to think of the worst case scenario - what if something happens in between now and then? What if mom has a really sleepy day and can't make it through the ceremony?
When we decided to plan the wedding in four days, two of my lovely neighbours who had been by my mom's side through her entire illness stepped in and started taking care of things so that I could still spend my days with my mom. They arranged ceremony florals, decorations, food, and the cake! It was such a weight off my shoulders. The community that came together to make my day so special and memorable was so touching. People all around us selflessly went out of their way to make the day perfect, and I am forever thankful for everyone who was a part of our wedding.
You can also see her sisters wedding just a few short weeks earlier here.