We are transported to a beautiful Tuscan villa today thanks to Houston wedding photographer MARNI WISHART and Tuscany wedding planner Chiara Sernesi of WEDDINGS IN TUSCANY. This rich and enchanting inspiration has a fairytale quality to it that we can only dream of being a part of.
"Drenched in the summer Tuscan sunlight, the abundant gardens and villa of the historical PARCO PUCCINI-BONACCHI in the hills of Tuscany provide a rich tableau for an afternoon elopement. Located in Pistoia, this enchanted venue has a wonderful mix of two different architectural styles: the gothic, displayed in the fortress; and the neo-classical, in the Pantheon. A verdant garden pathway connects the two structures and is the perfect place for a quiet walk together for our couple.

The interior of the fortress displays elaborate and richly coloured fresco painted walls and ceilings, gilded mirrors and furnishings with a strong contrast in light and dark adding drama to the the table design which is embellished by overflowing floral centerpieces and deeply toned fruit creating a sumptuous feeling. Even the embroidered bodice of the bride's CATHYTELLE gown echo the motifs of the interior design and the deep champagne tones shift from daylight to candlelight interiors."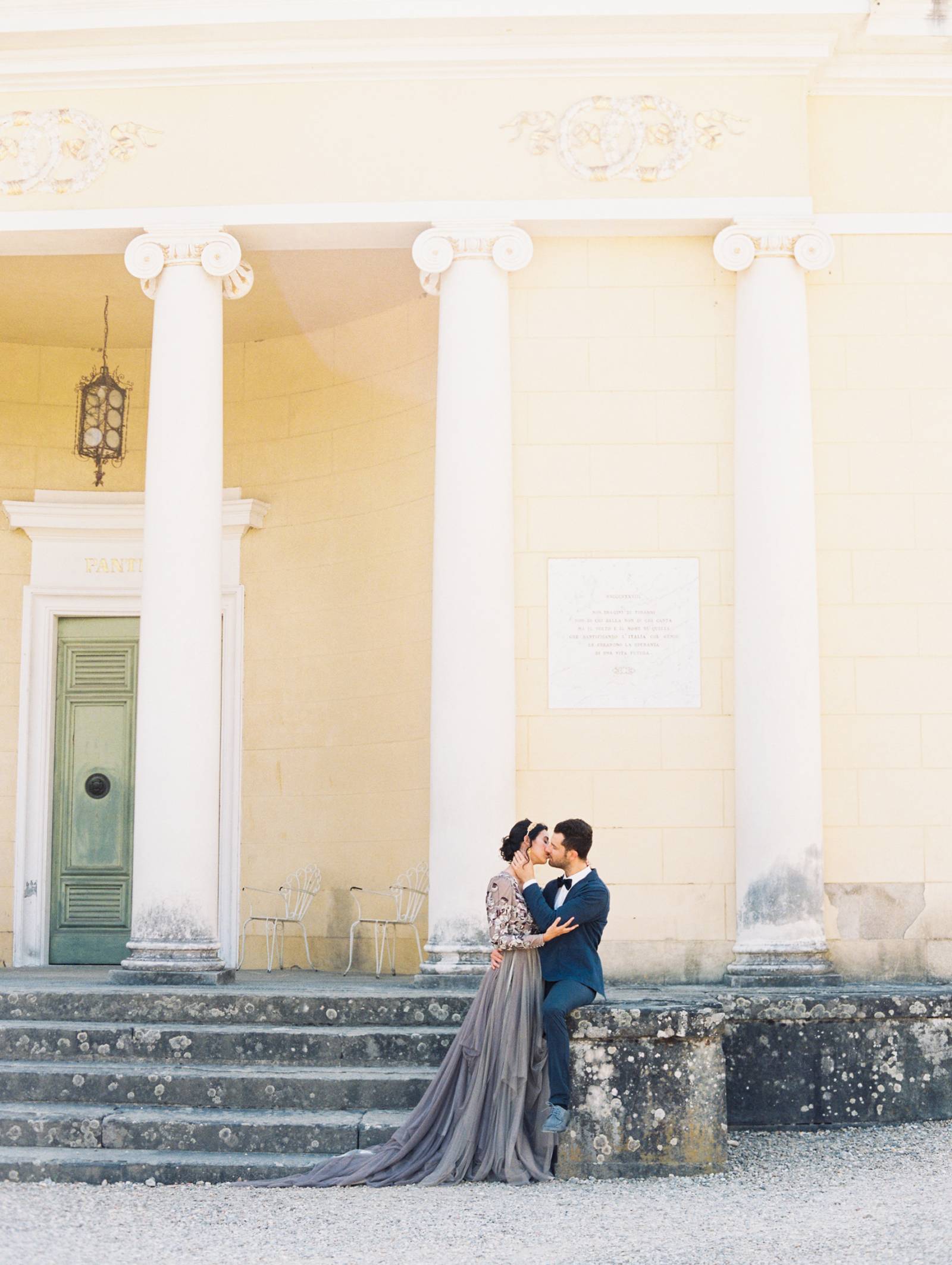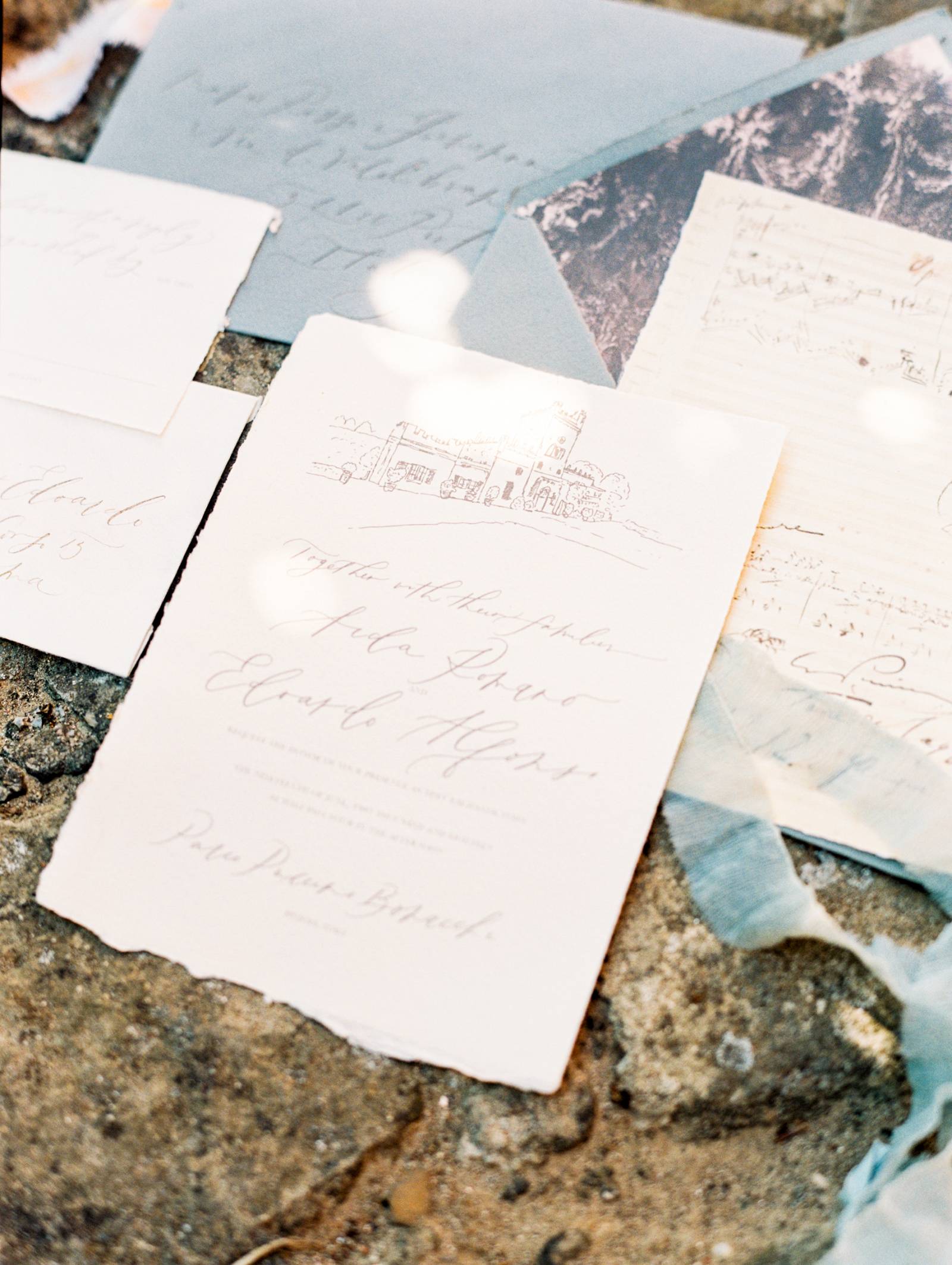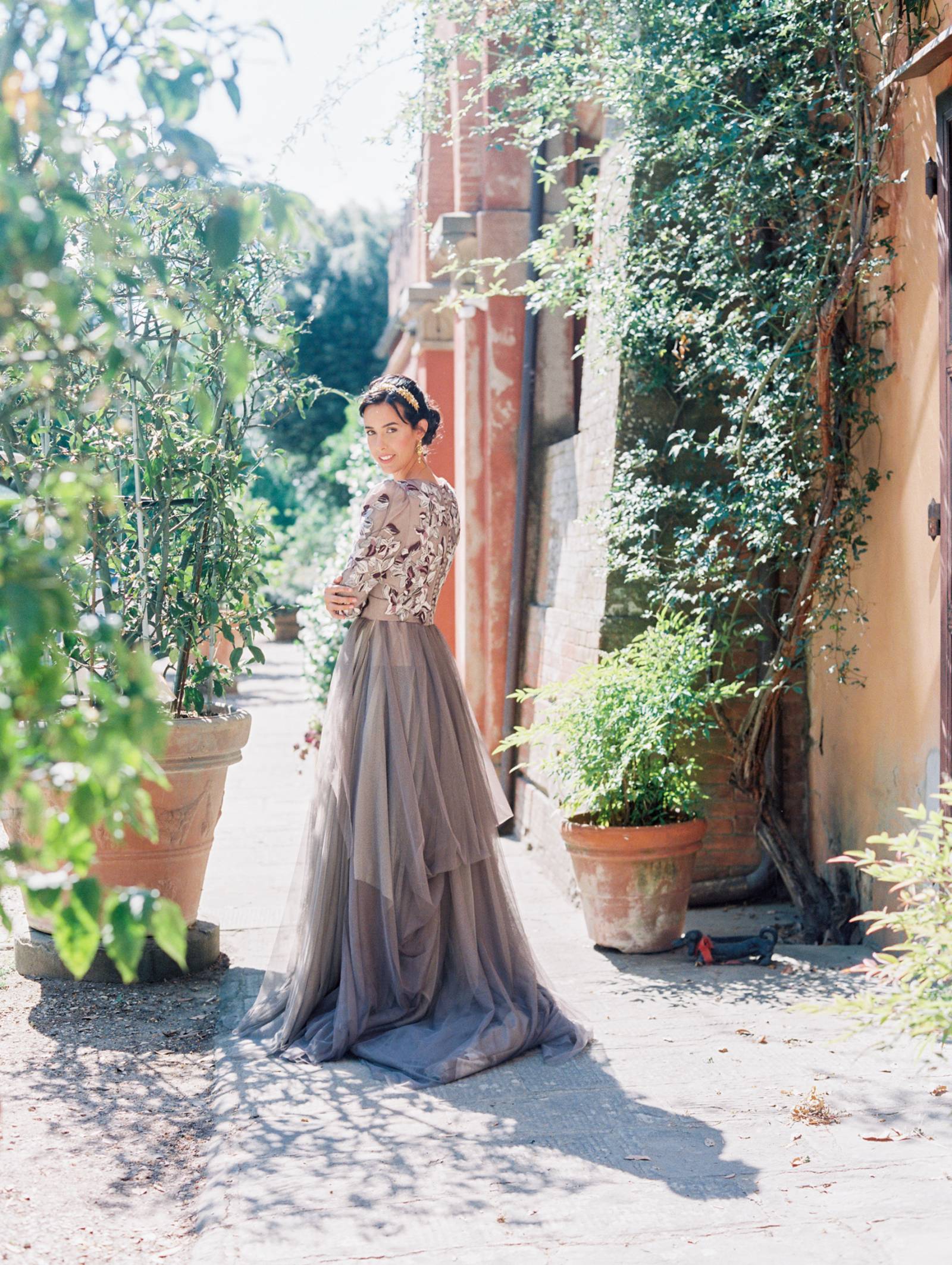 A big thank you to Houston wedding photographer MARNI WISHART for sharing this Italian wedding inspiration with us. A deep appreciation for the great outdoors is fundamental to who Marni is and this together with family and art, are the influences she brings to her photography. If you're a Texas bride looking for a Houston wedding photographer get in touch with Marni and see more of her work in her vendor listing here.
Tuscany wedding planner Chiara Sernesi of WEDDINGS IN TUSCANY works with couples from all over the world to design and plan their dream wedding. Inspired by her appreciation of different cultures and travelling Chiara and her team pay great attention to detail to ensure an impeccable personalised service. Their goal is to surpass all expectations while creating an extraordinary event which overflows with elegance, refinement, and sophistication. Make sure you check out this Stunningly elegant elopement ideas from Tuscany.