Natalie and Chad have an incredibly sweet story. These two met in 6th grade – however, they didn't start dating until high school. Northern California wedding photographers THE GANEYS captured these sweet engagement images for them and tell us more of their story. "I think that it's so fun to have memories from middle school with your future spouse! Chad and Natalie love to go on trips together – so naturally, Chad knew he was going to propose some place memorable. They began planning a trip to Germany in Fall 2016. Chad and Natalie planned for an entire year together – but Chad was doing a little extra planning of his own! Chad and Natalie's mom went ring shopping together, which I think is so sweet! Chad brought the ring over to Europe and proposed to Natalie just as the sun set past the Neuschwanstein Castle. Of course, she said yes, and they've been planning their Museum of Fine Arts wedding since!
Big Sur has always been a special place for Thomas and I. We had a trip planned there and Thomas proposed just a few days before we went – so for us, it brings back all of those "just engaged" memories. I remember pulling over on the side of the road and soaking up those views. It was so hard to believe that I was standing on the edge of the country with my future husband. When Natalie and Chad decided to fly across from Florida to have a Big Sur engagement session I was over the moon! We hadn't been back in four years – and of course – the opportunity to share that with one of our couples was truly unforgettable. It was Chad's first trip to California, and Natalie had visited when she was young, but of course it was amazing seeing it all as an adult. Watching them experience it for the first time was magical for us. Definitely a weekend we'll always cherish."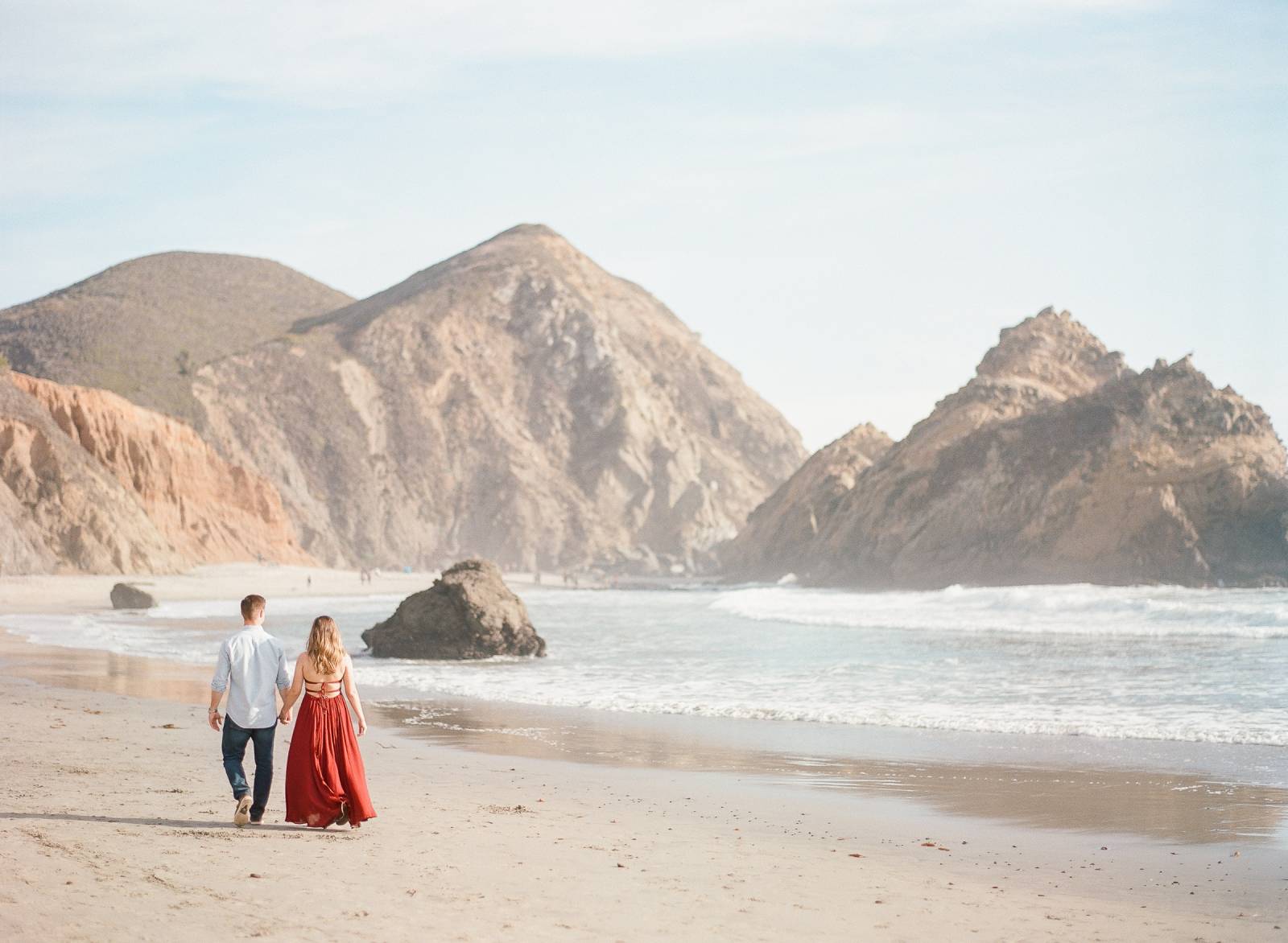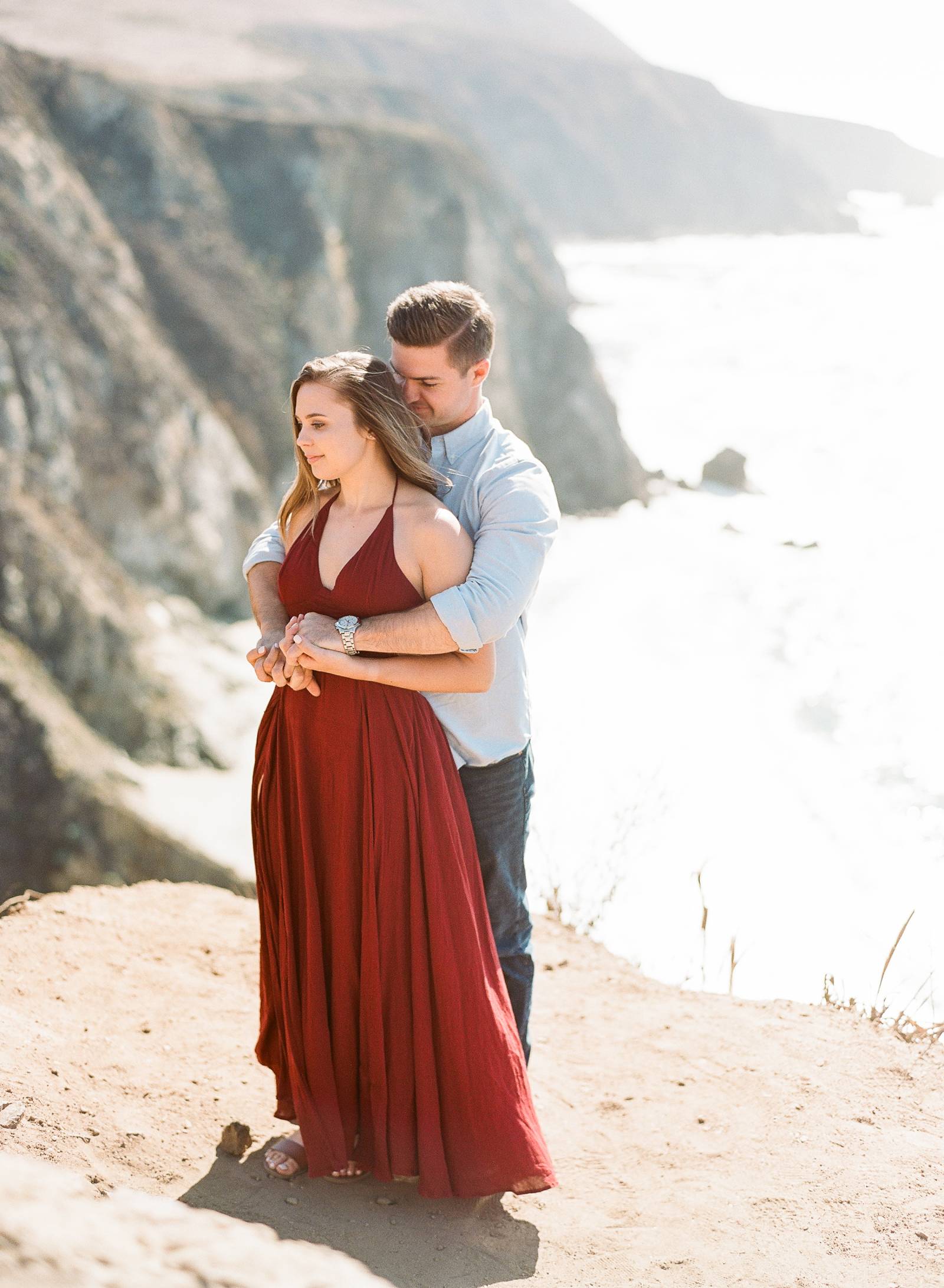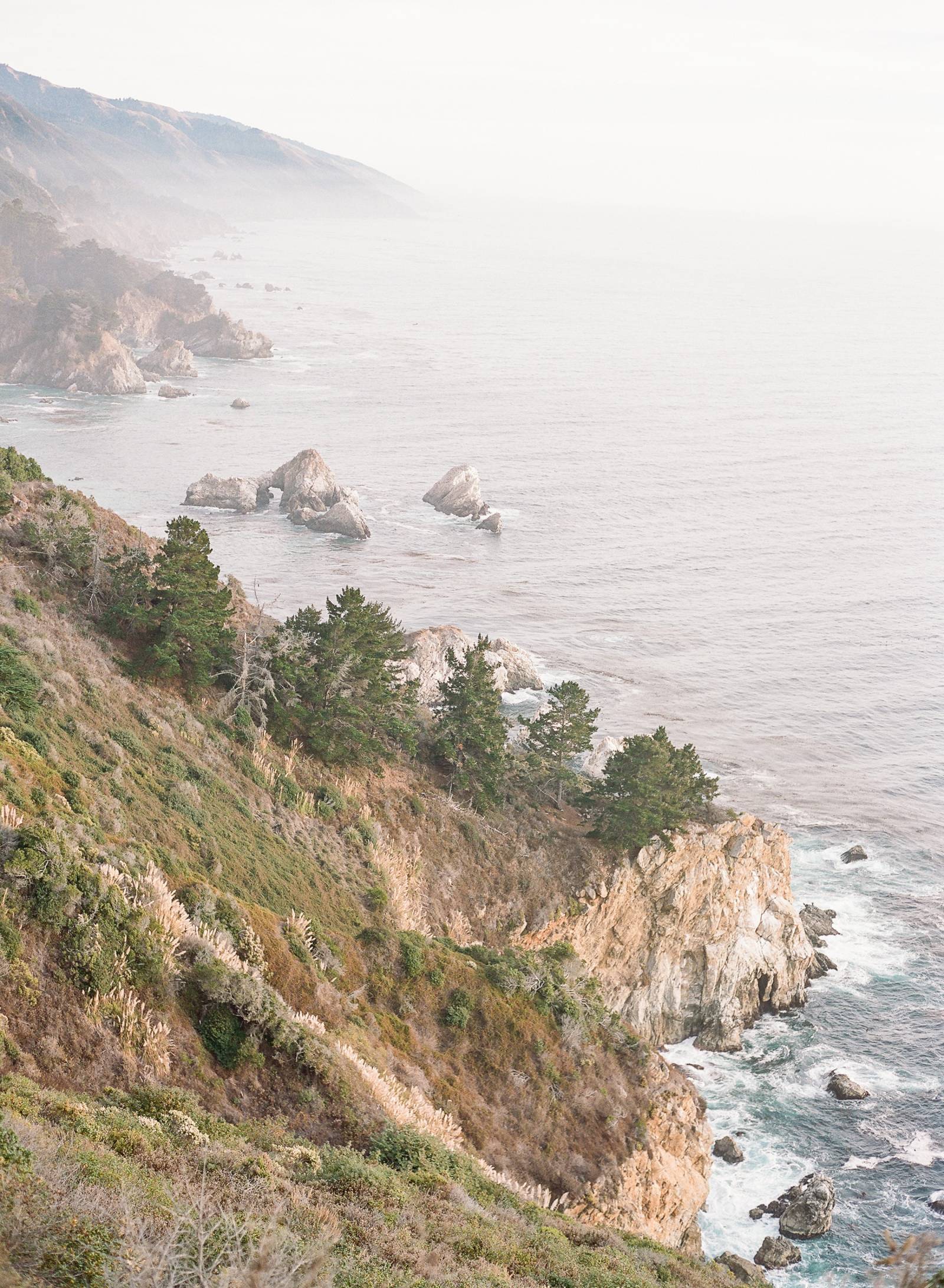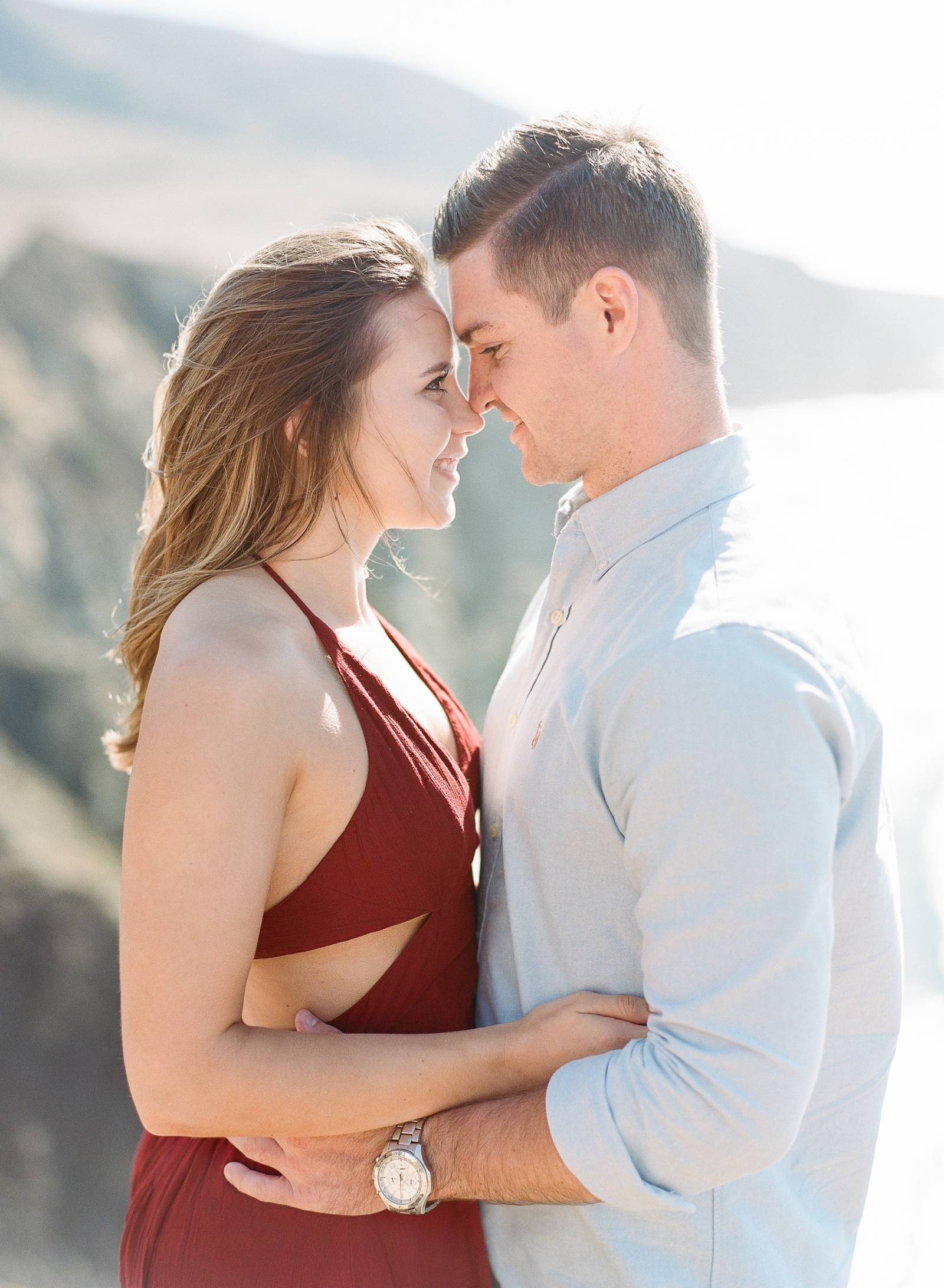 Thank you to Northern California wedding photographers THE GANEYS for sharing this sweet Big Sur engagement shoot with us today. As a husband and wife team, Emily & Thomas are driven by capturing real moments and documenting love stories in an organic way. "Some of the favourite aspects of our job are hearing unique stories, meeting amazing people and capturing love that can move mountains. We seek out couples whose weddings embody these ideas. We're inspired by authenticity and adventure, and as your photographers we'll rejoice in celebrated moments and tear up during emotional ones." You can see more of their work in the MAGNOLIA ROUGE VENDOR GUIDE.