LIZ BAKER PHOTOGRAPHY captured this simple stylish and especially fun wedding in the beautiful English countryside. She tells us, "Laughter was the order of the day - with a relaxed ceremony, joyful family reunions and side-splitting speeches that made it tough to hold the camera still at times.
Lucy has to be one of the most caring, kind and thoughtful brides. Helping the bridal party to find their shoes, checking if I needed a drink - all whilst getting herself ready and maintaining her composure when the schedule ran a little tight and the wind whipped her hair. This kindness was also spoken about by her maid of honour, who declared that she knew no other person who could rally so many friends and relatives to fly in from the Antipodes for a one-day event! Matt was equally thoughtful, putting his guests and the smooth running of the day ahead of himself long before laying his hands on a well-earned cold drink."

From the gorgeous letterpress invitations by Sydney designers D&D LETTERPRESS through to the personalised votives at the wedding breakfast - Lucy and Matt's love of bright blue Portuguese tiling was echoed throughout the styling. This was the union of an English groom and an Australian bride - both with blossoming careers in the airline industry - and as such they also share a love of travel and discovering new and beautiful parts of the world together.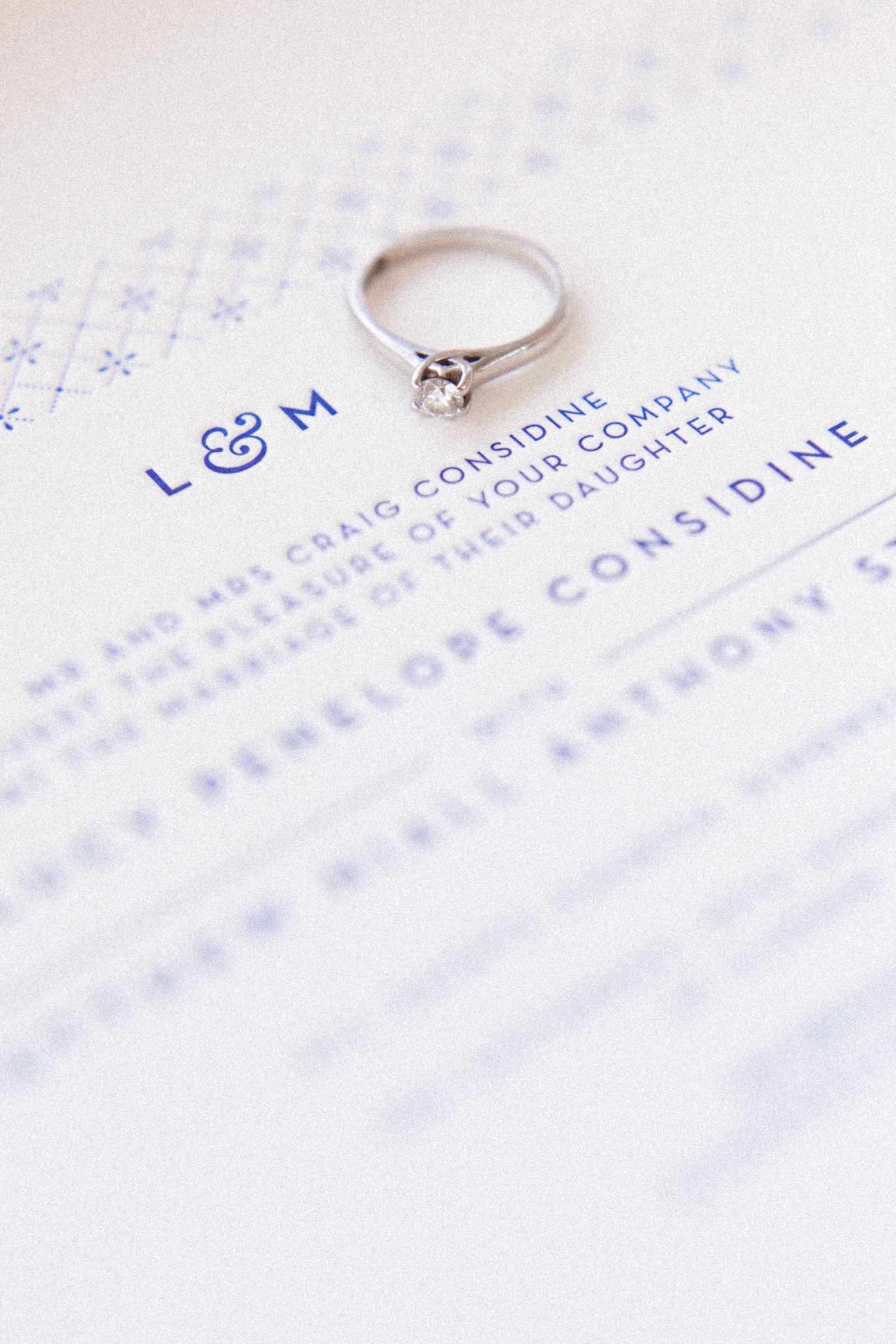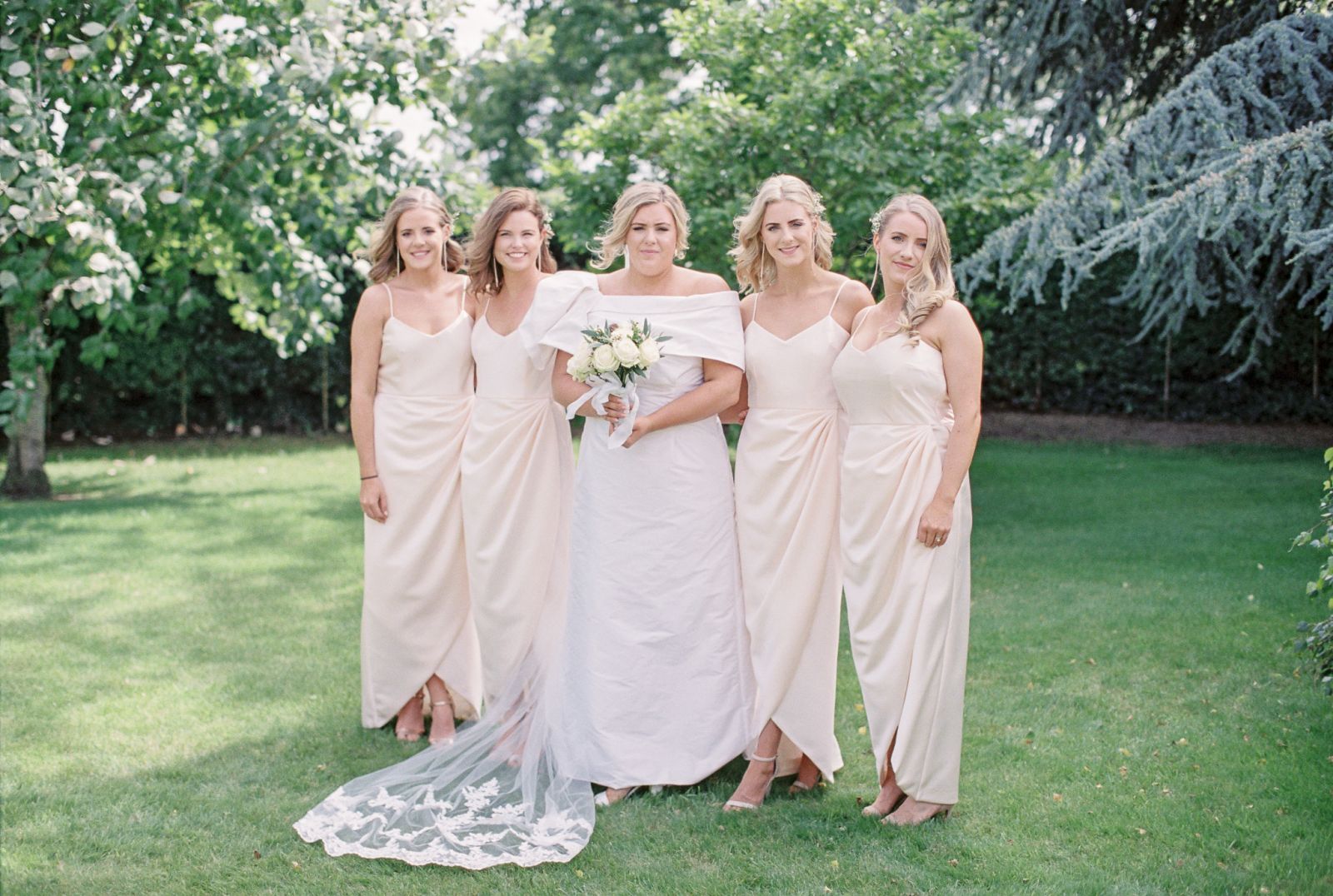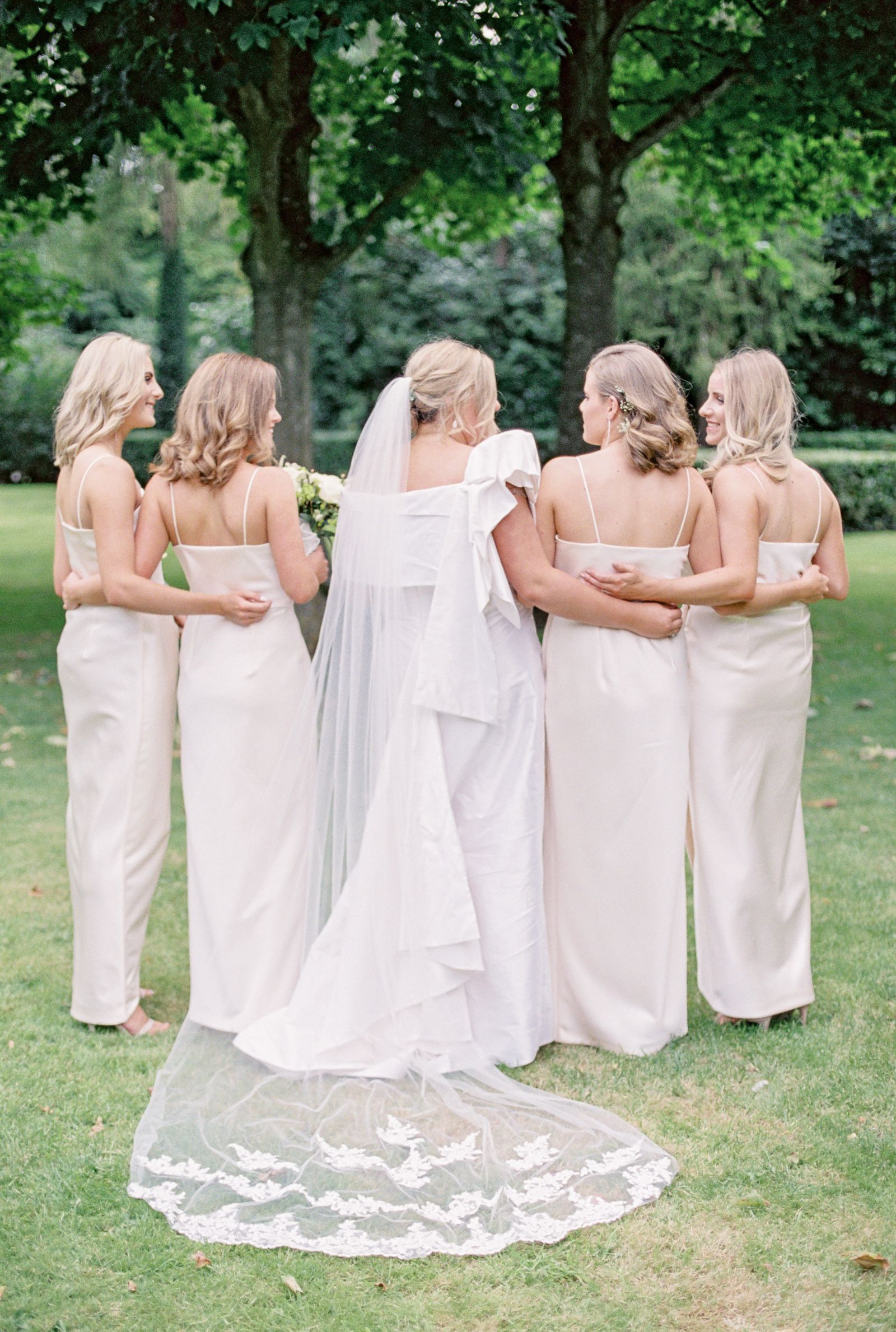 HOW DID YOU MEET? Not the most romantic story……. Tinder! (The dating app).
TELL US ABOUT YOUR PROPOSAL: It was my birthday and we were in Watsons bay, Sydney. We had a beautiful lunch at Doyles Fish Restaurant with oysters and champagne. My favourite! After we went up to the viewing point and he got down on one knee and popped at the question. Afterwards we had drinks organised with some of my closest friends and my brother at Watsons bay boutique hotel. They had no idea so it was a surprise for everyone.
TELL US ABOUT FINDING YOUR WEDDING DRESS: I follow a girl on Instagram called Emma Hawkins, it was inspired by her wedding dress and I had it tailored and made to suit my shape.
WHAT WAS THE INSPIRATION BEHIND YOUR WEDDING STYLE? I always imagined a wedding in a church, and then the reception in a marquee on some beautiful English gardens. And that's what I got.
WHY DID YOU CHOOSE THIS LOCATION? My father is headmaster of a private boarding school in somerset. The grounds, house and chapel are actually one of their country boarding houses during the year. As it was summer holidays we had the run of it for the wedding and the lead up to it. We had friends from Australia and New Zealand stay for the week.
DID YOU HAVE ANY DIY ELEMENTS? Yes our "Lucy and Matt" wall was made by the Groom's father and the table flower arrangements were a joint effort by cousins and friends.
DESCRIBE YOUR WEDDING FLOWERS: Traditional, Elegant, Unique, Classical

FAVOURITE DETAIL OF THE DAY: My bridesmaids who were my 3 sisters and 1 Maid of Honour who came over from Perth, Australia: they sung a song instead of doing a speech and I cried the whole way through it.
WHAT ADVICE WOULD YOU GIVE OUT TO A COUPLE PLANNING THEIR WEDDING? Give yourself plenty of time to plan it. And get the main things sorted early.
MOST MEMORABLE MOMENT? Walking down the Aisle. I loved being in that tiny church with 100 of our closest family and friends that had come from all corners of the world. And then seeing my husband to his face.
TELL US A LITTLE ABOUT YOUR HONEYMOON: We haven't had an official one yet but Matt and I both work in the airline industry. Matt is a Pilot for Ryan Air and I am a Qantas Cabin Crew. We are lucky to join each other when we go to work… but still planning the actual one.