First looks. To do or not to do. I can see both sides of the story and I think you simply need to do what feels right for you as a couple. I actually hate standing up in front of people so in hindsight, doing a first look before I walked down the aisle (well grassy bank actually!) would probably have been a great idea for me. And really what a romantic moment that would be, seeing your husband or wife to be away from prying eyes, just the two of you - and hopefully a skilled photographer who knows how to keep it intimate for you.
This incredible first look of Peri & Andrew's was captured by JONNIE & GARRETT in San Diego at Sunset Cliffs. They tell us, "First looks are without a doubt, one of our favourite parts of a wedding day. Peri and Andrew decided to do an entire shoot wrapped around their first look a month before their wedding. Peri created her own gorgeous wedding dress while living in Paraguay. Her chiffon skirt was nothing but perfection as the ocean breeze swept it off the ground, just as she designed it to be. She is a bride of many talents as she designed her own bouquet as well! She created a beautiful arrangement of greenery and finished it of with Silk & Willow, hand dyed ribbon. We loved breaking wedding day traditions with these two and taking a "First Look" to the next level."
I can't wait to share their gorgeous wedding in a couple of weeks!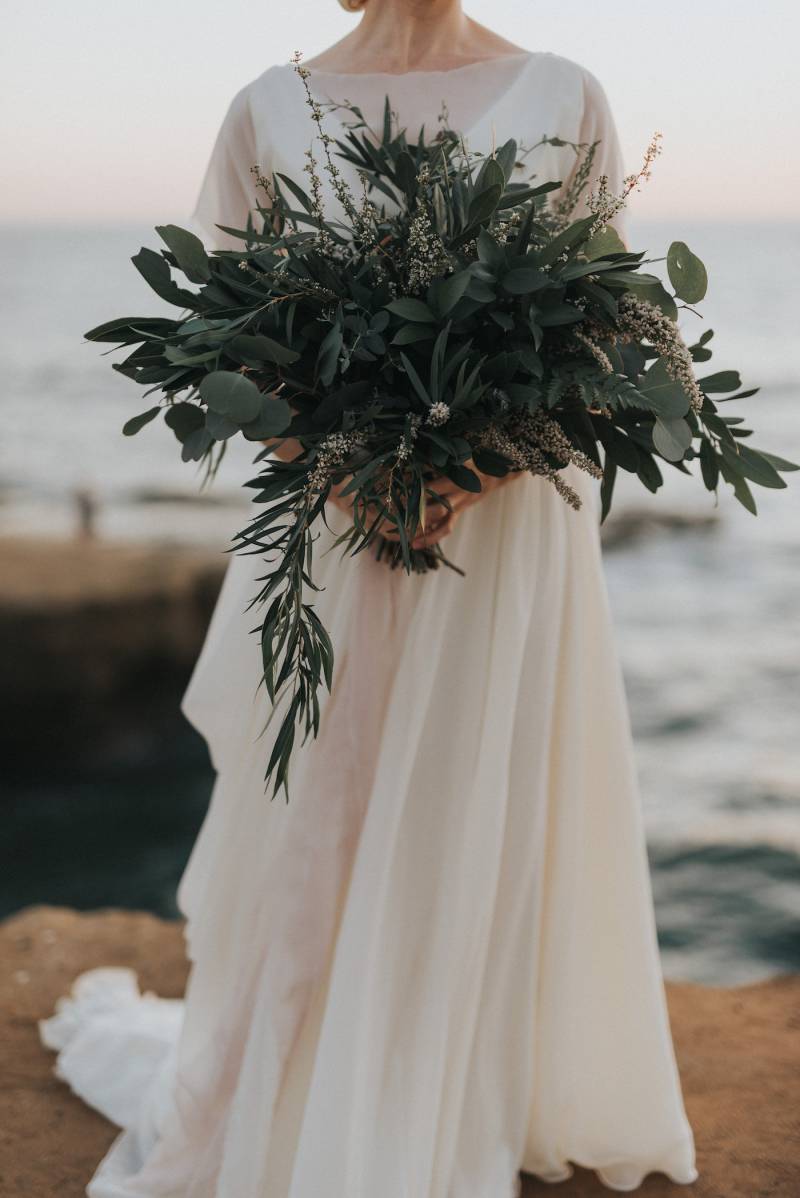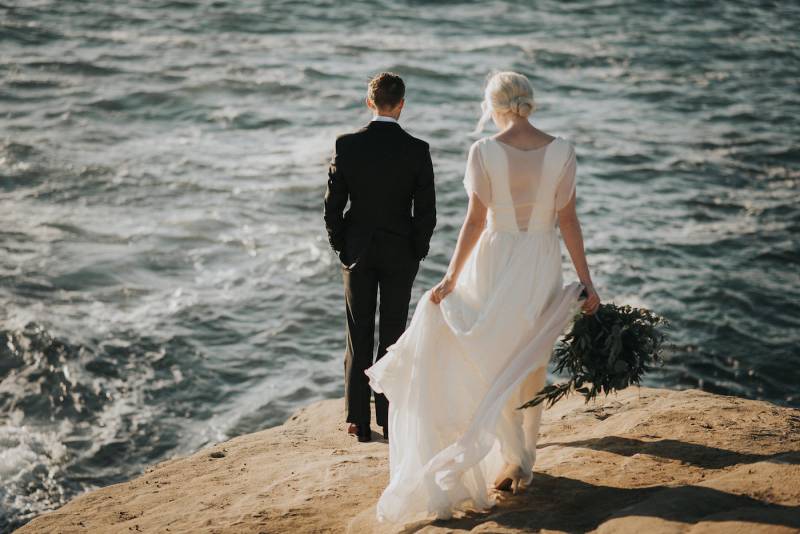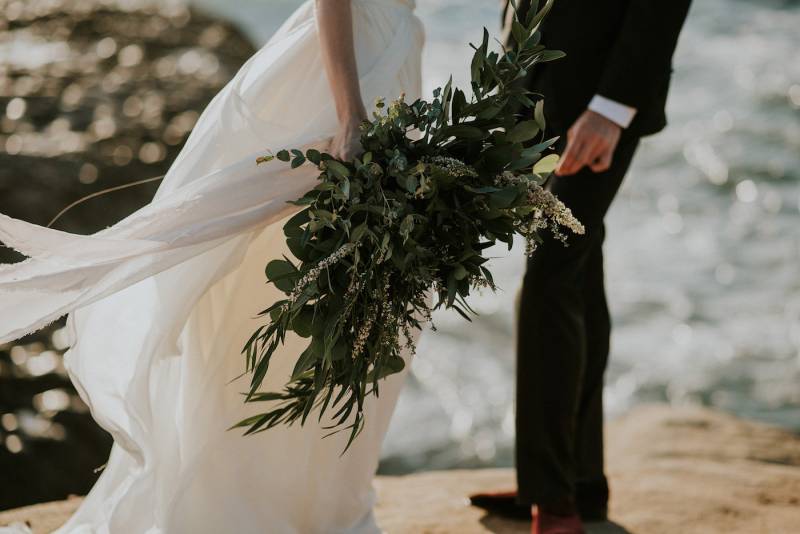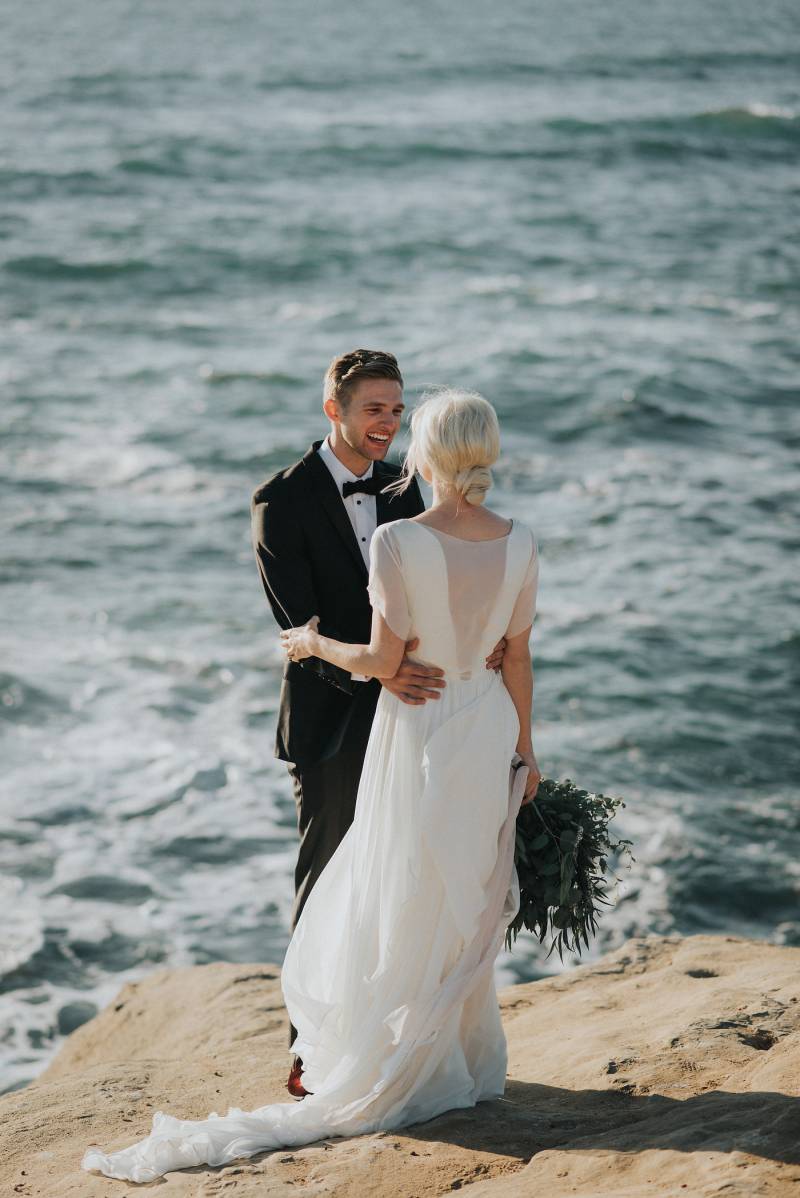 The wind blowing in her dress is phenomenal... makes for the best images!
Dying over how amazing this image above is - the emotion is palpable.