I know that many of you will be eagerly awaiting the arrival of spring right now but here downunder we're on the verge of cooler days, a change in light and beautiful autumn colours so this gorgeous fall mountain shoot by Denver wedding photographer AMANDA BERUBE feels very fitting... also perfect timing for those of you in the midst of planning a wedding for later in the year. Amanda was inspired to curate something that would highlighted the beauty of autumn in the mountains. Hand and hand with Denver Wedding planner REVEL + BLOOM, SUGAR N' STEMS and Stationery designer INQUISITED, the most gorgeous fall editorial was bought to life. Everything was designed with a fall aesthetic in mind, from the paper suite with its lined envelope to the bouquet and centrepieces featuring large branches of fall foliage. The bride wore a beautiful LEANNE MARSHALL design from EMMA & GRACE BRIDAL.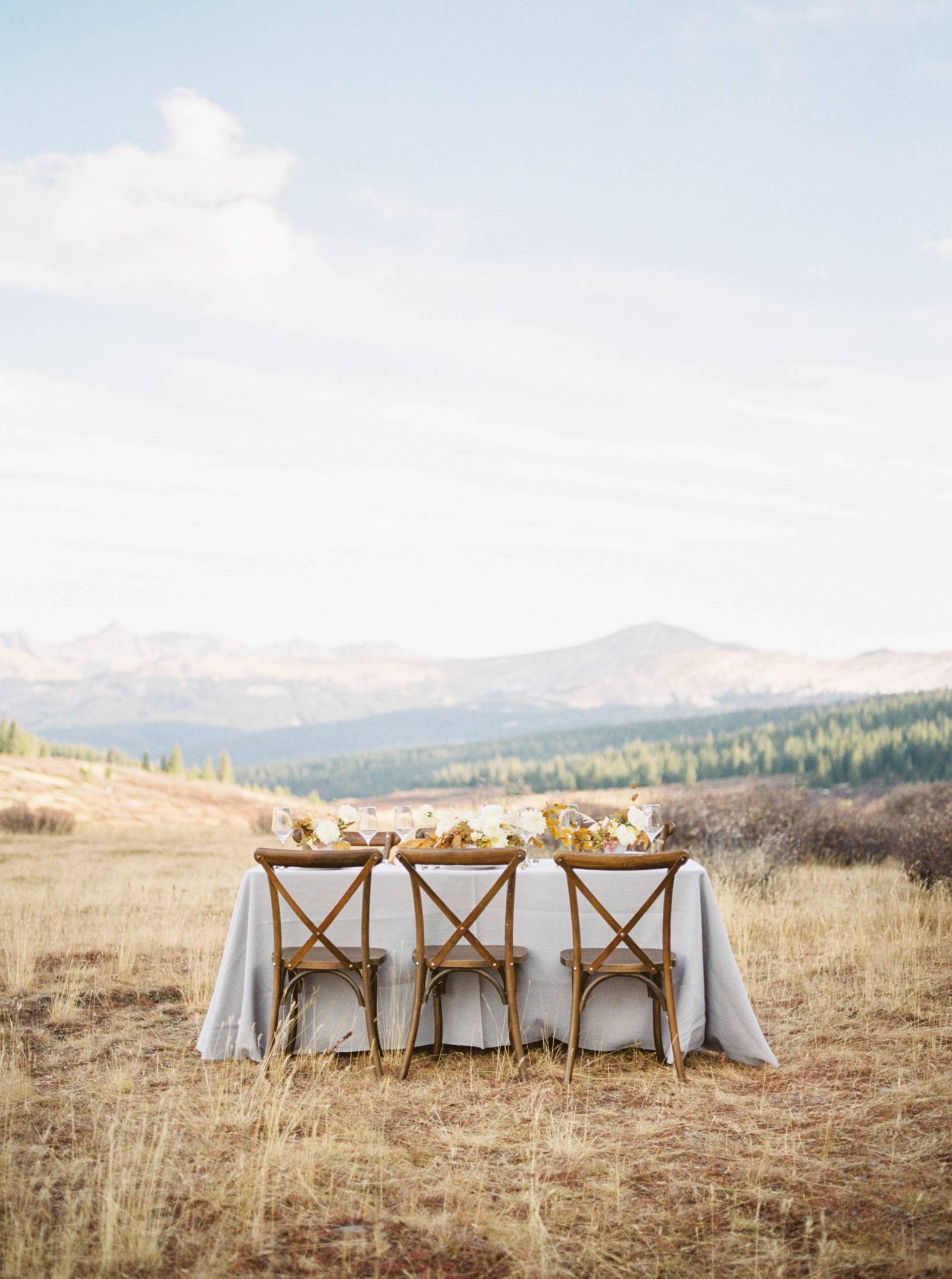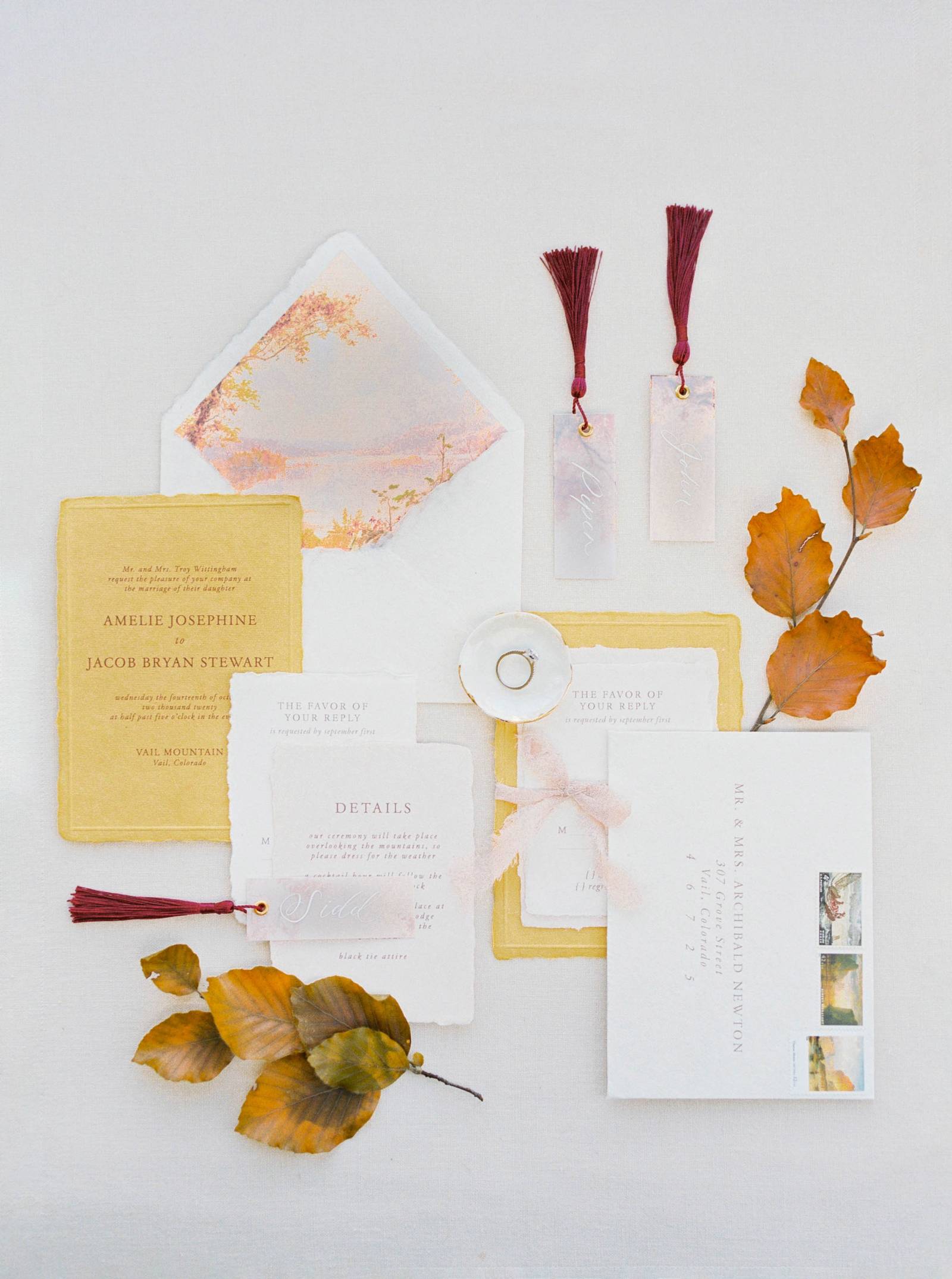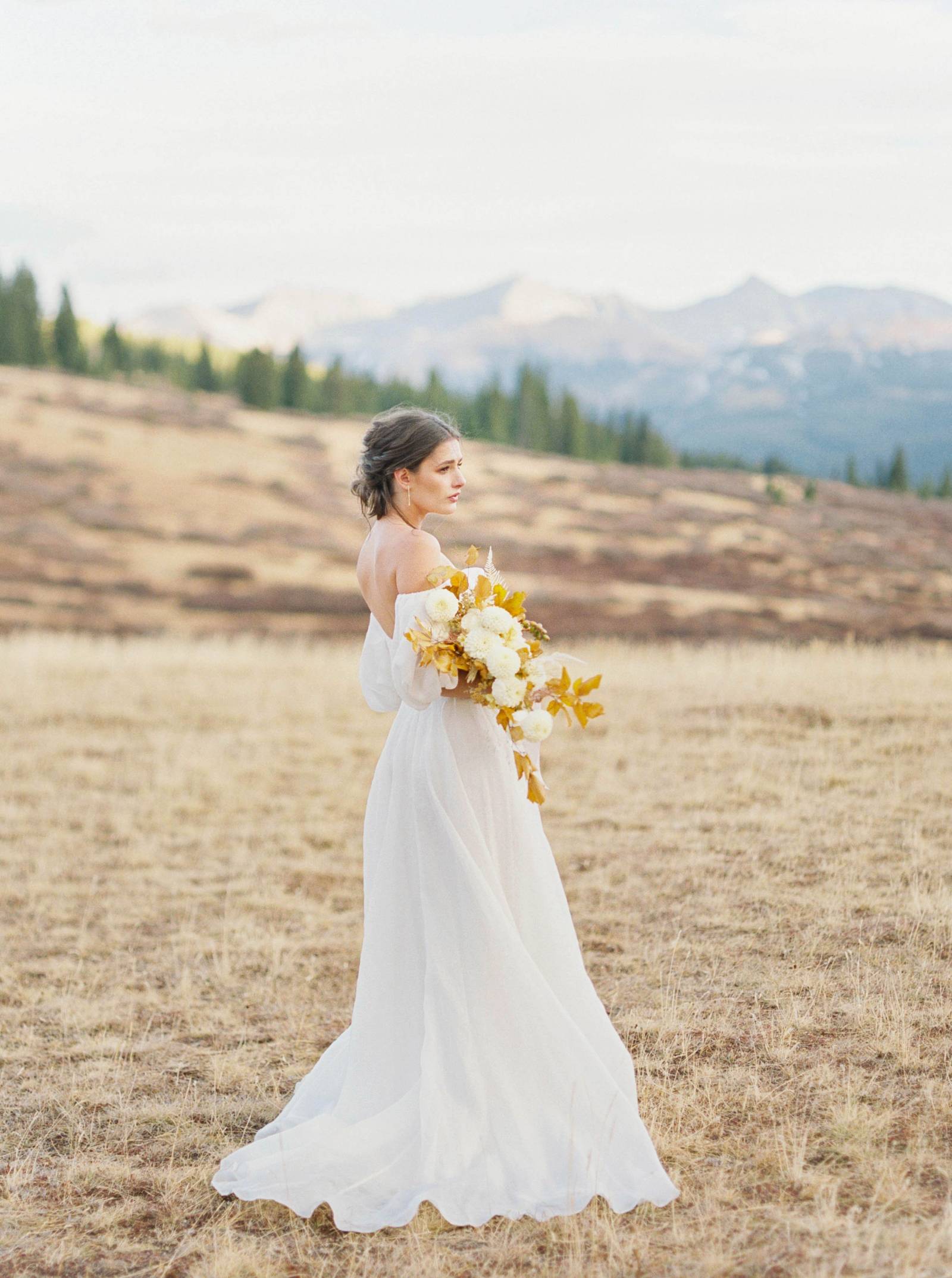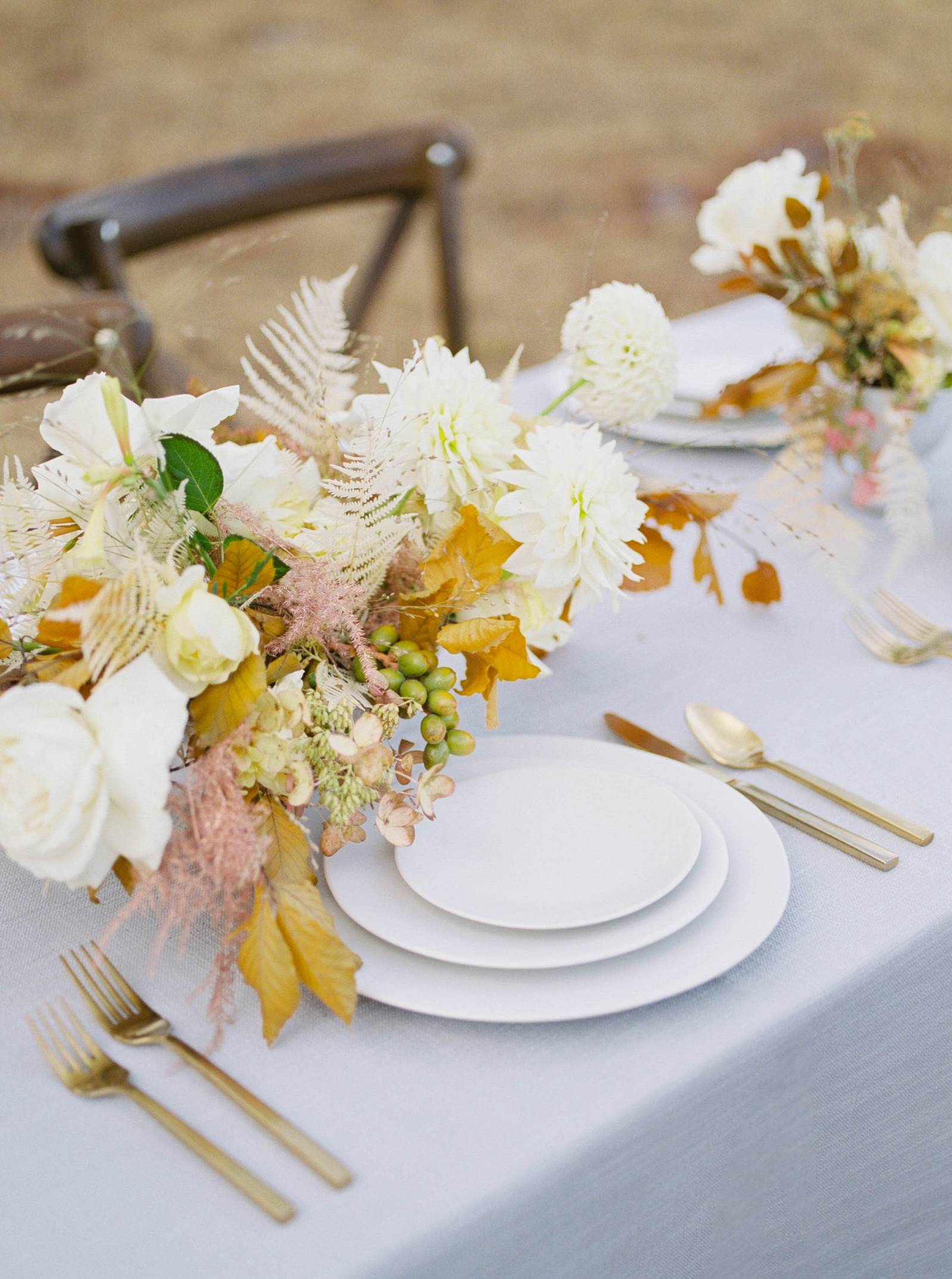 A big thank you to Denver wedding photographer AMANDA BERUBE for sharing this beautiful inspiration with us. Amanda is a valued member of our VENDOR GUIDE and a fine art wedding photographer capturing gorgeous weddings in beautiful Colorado and across the US. Inspired by art, history and the genuine emotions and love of her client's, Amanda documents the precious images and moments that turn into family heirlooms. Be sure to check out this Serene & relaxed breakfast engagement shoot.
Stationery designer INQUISITED is a valued member of our vendor collective. INQUISITED is a bespoke handmade paper-making, stationery design and letterpress studio. Designer Sakshi tells us, "We work with couples worldwide to create not only unique stationery, but fully custom handmade paper. Creating stationery that is inspired by gardens and the soft yet vibrant colours of nature, we put sustainability at the forefront while still designing the highest quality stationery that your guests and loved ones will cherish." Check out more of their portfolio here.
Denver Wedding planner REVEL + BLOOM is a valued member of our vendor collective. Elise believes that your wedding should be the perfect representation of your relationship. "We want your guests to arrive and say, "Wow, this is so them!". For this reason, we best match with couples who share the desire to dive into every detail and push toward an innovative and intentional approach to the planning & design process. Our couples value being taken care of from the very beginning, and trust us to produce an elevated and personalised experience on their wedding day. Over half of our clients travel to Colorado from out of state, and we strive to make planning from a distance smooth & stress-free. By providing exceptional service, we work alongside Colorado's premier venues and vendors, assuring an unforgettable event for our couples and their guests." You can see more of their work in our vendor collective.