Bridal shoe designer BELLA BELLE have become synonymous for creating romantic feminine and incredibly stylish shoes, not only for your wedding day but for any special event in your life. I'm delighted to be showcasing the Edelweiss editorial beautifully captured by LAURA GORDON and styled by one our faves JOY PROCTOR. Joy interpreted Edelweiss - the rare flower blooming in the Alps - by paying homage to dedication and fidelity. To create a visual representation of devotion, she dreamt up an aged building overtaken with flowers to create a meadow in which to shoot our models.
The images evoke the quiet beauty and strength of a mountain based on this namesake flower. Legend has it that if your loved ones give you this white flower, they are professing their devotion and everlasting love. The ladies are BELLA BELLE said, "We depict everlasting love by juxtaposing a graceful aging venue (symbolising time has passed) with fresh fashion (symbolising devotion is timeless)."
Laura tells us, "Learning the meaning and inspiration behind "Edelweiss", I really wanted to delve into the symbolism of this rare flower and fully interpret this mood throughout the imagery. I knew the images needed to be compelling, yet soft. I decided to portray this message by playing with the light. I made my focus of finding light in the darkness, playing with shadows, and reflection. I paired powerful poses and painterly light to encompass the feeling of nostalgia and eminence inspired by the Edelweiss flower."
Florist NAOMI DEMANANA loved the inspiration of the Edelweiss, which is a source of legends. "A strong flower, its long white hairs protect it from the cold allowing it to survive in the high altitude mountains with cold temperatures. I wanted the flowers to have a quiet beauty with the strength of a mountain."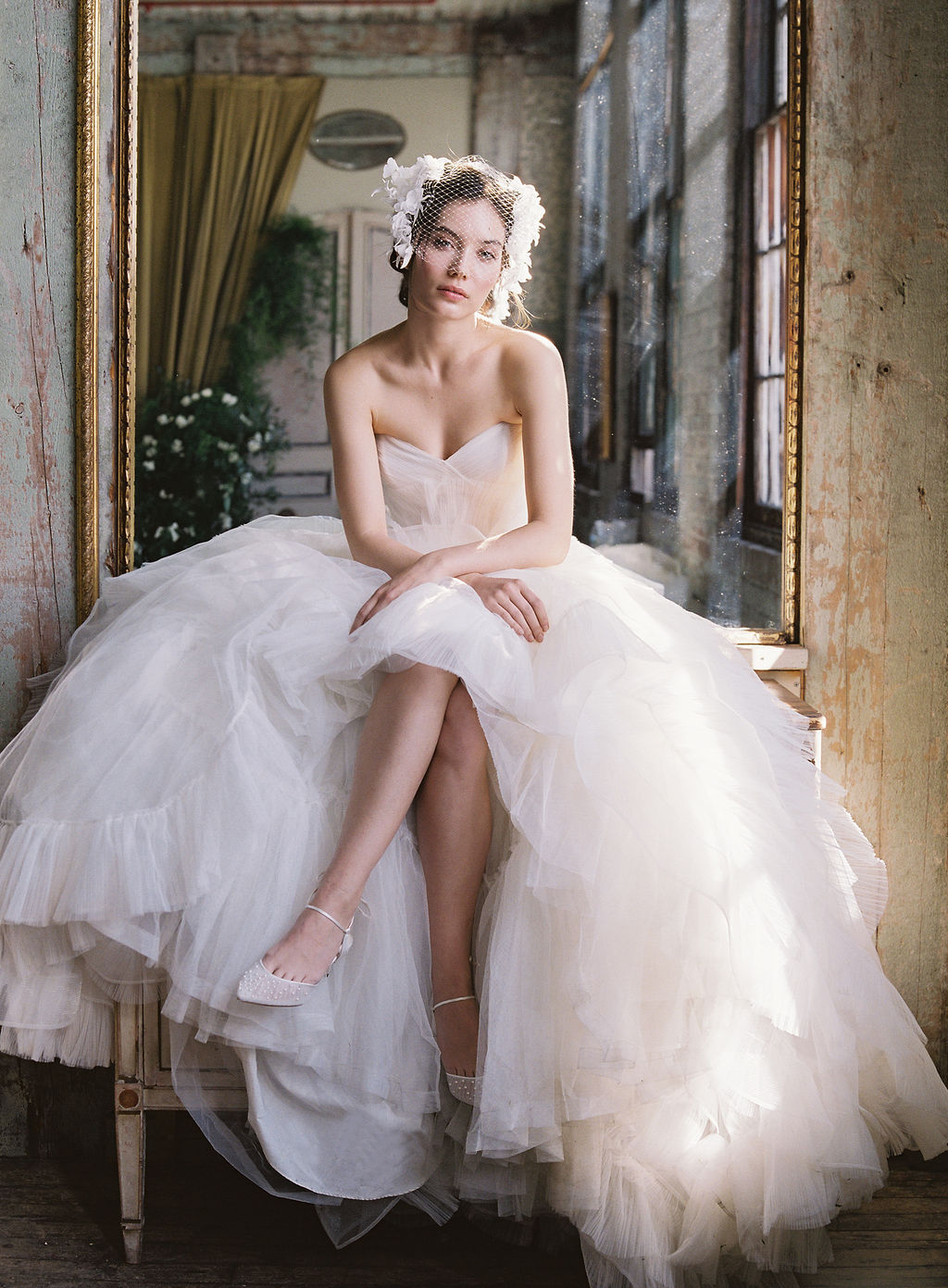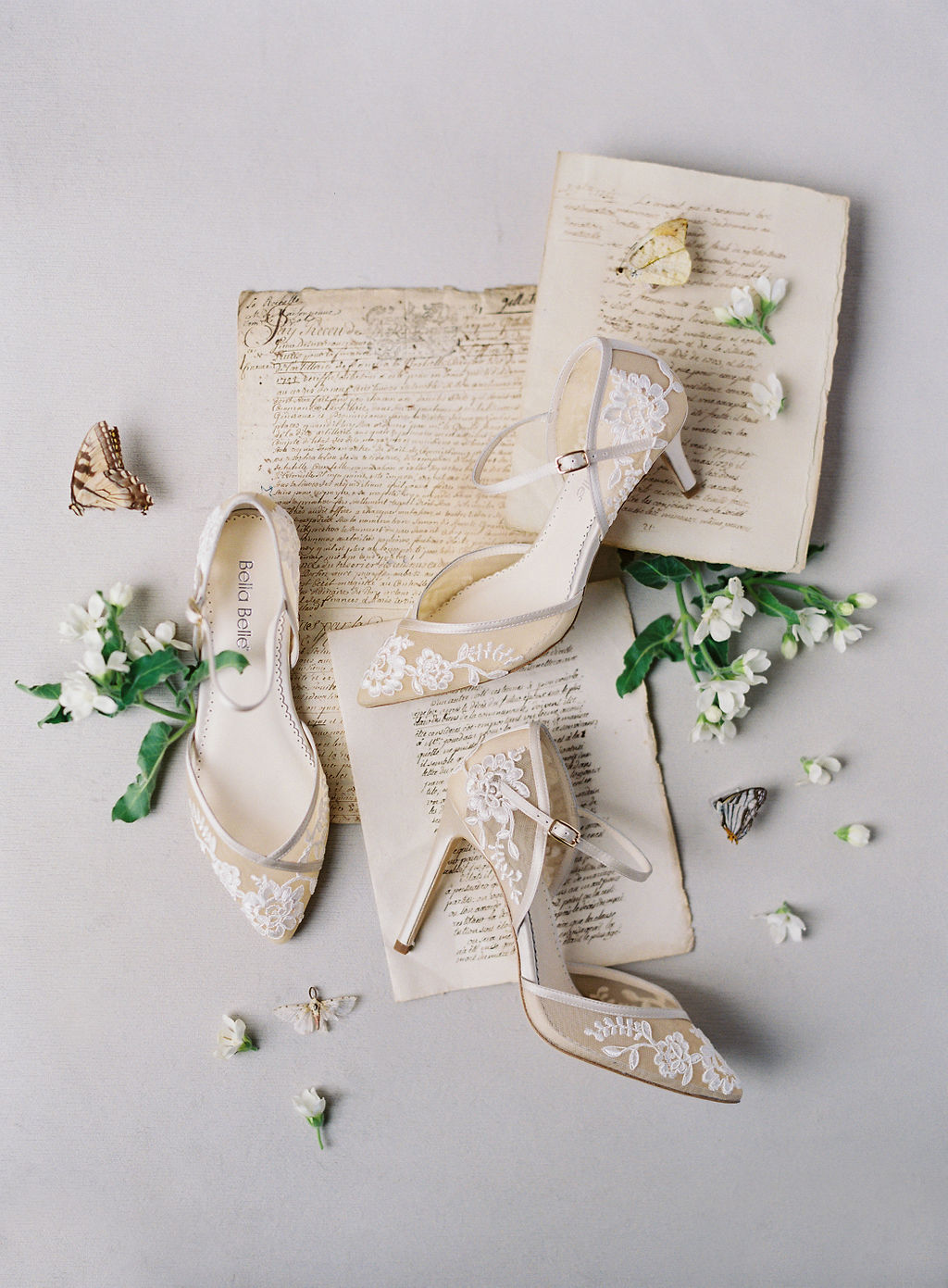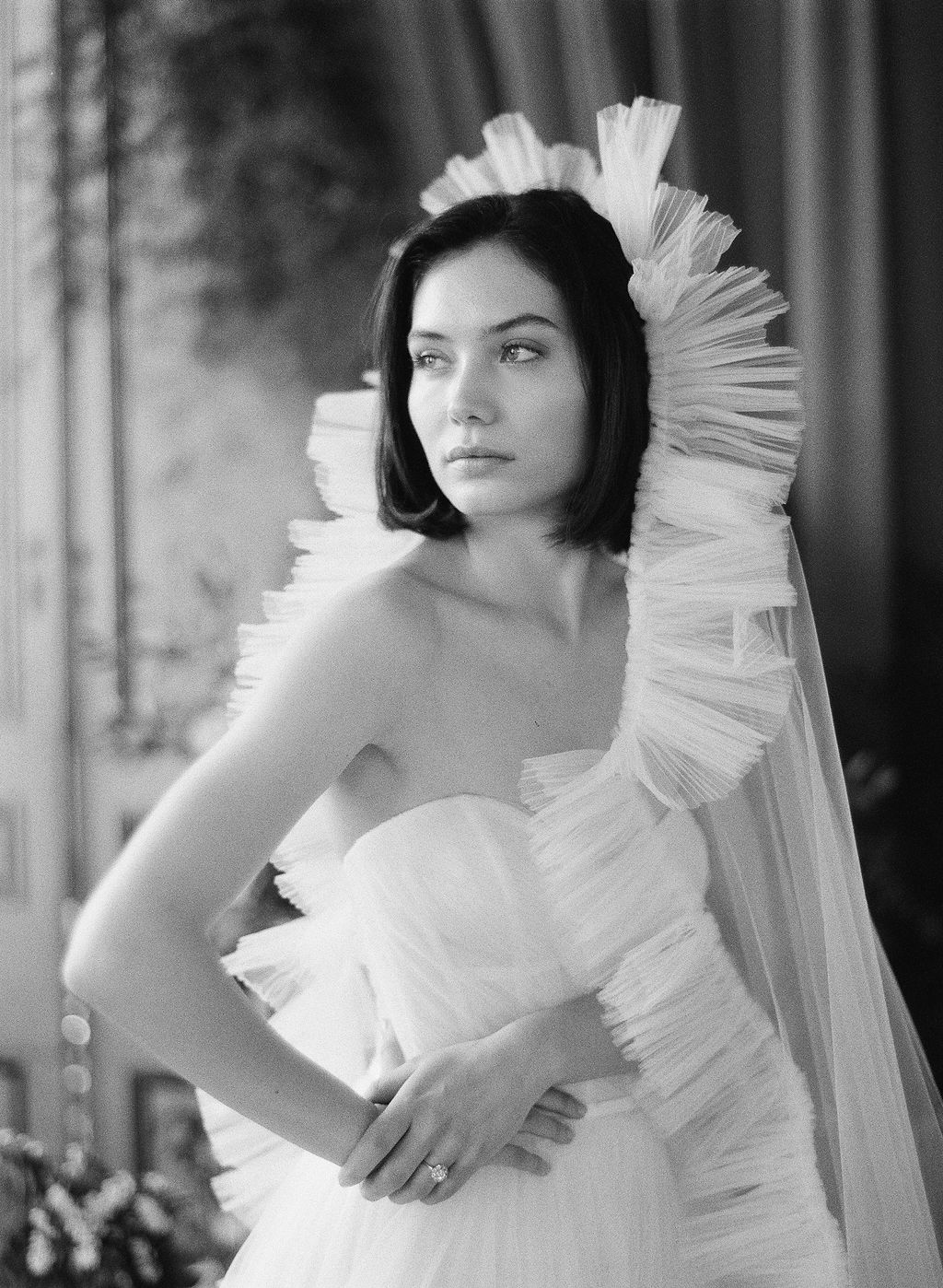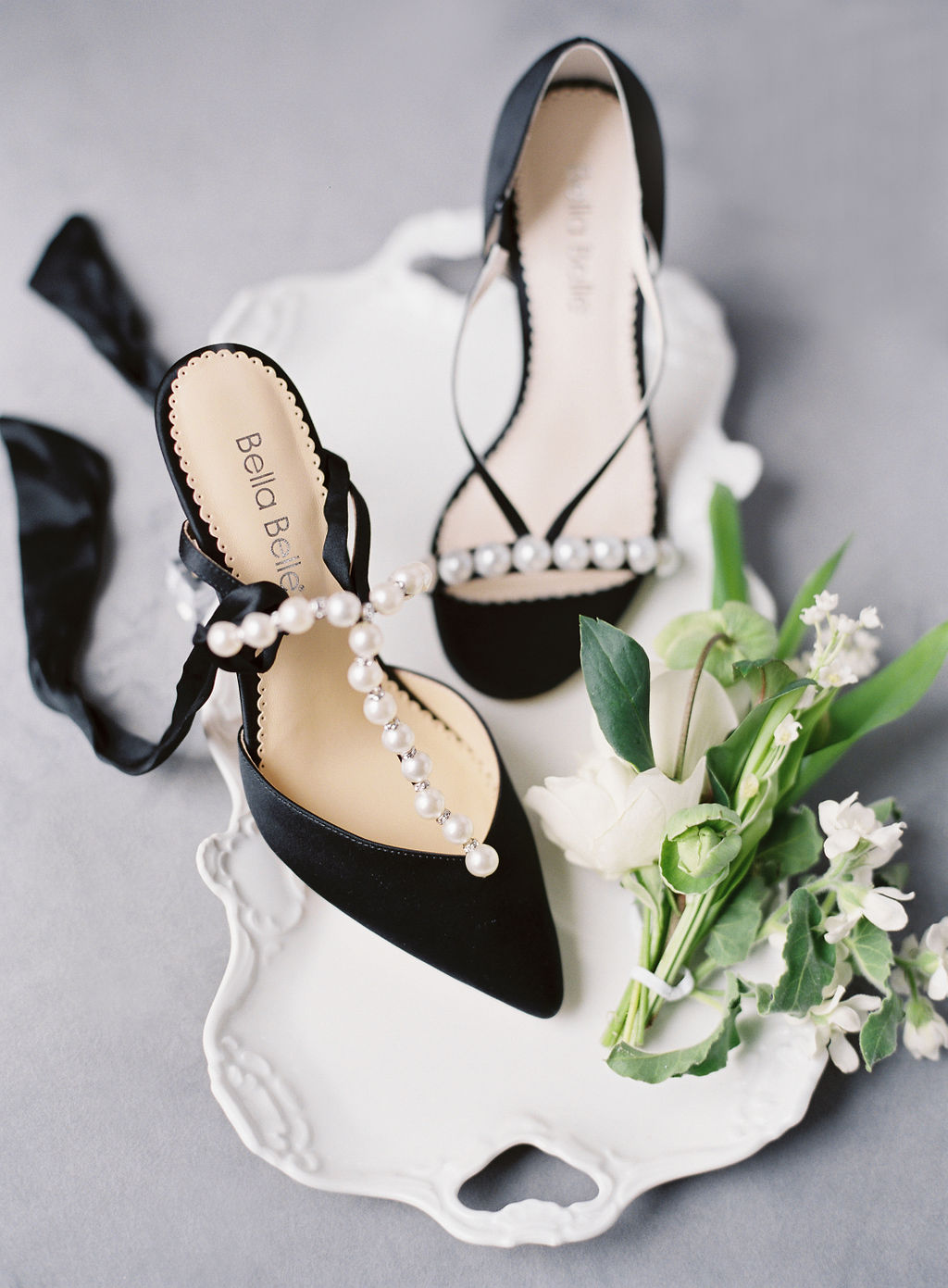 Bridal shoe designer BELLA BELLE SHOES crafts shoes for romance and beauty seekers. Bella Belle delivers fresh and feminine interpretation of bridal shoes for all personalities. The collection exudes its signature aesthetics - a refined artisan vibe with a play on beadings, embroideries and textures. Created by two best friends, expect to find intricately beaded elegant flats, lustrous sandals, and modern romantic heels. As lovers of magical moments and believers that small details matter, we are constantly inspired by beauty in all shapes, textures, and materials. BELLA BELLE SHOES are a valued member of our vendor guide.