There's nothing like an intimate secluded garden space for a celebration and when it has a secret garden like feel to it the result is a fairytale like woodlands wedding as seen in these gorgeous images by RYAN FLYNN PHOTOGRAPHY. Planned by JEN LESLIE EVENTS at ROBINSWOOD HOUSE the ceremony was held in the sunken English garden which then opened up to a beautiful cocktail hour space with twinkling lights. Bride Kaitlin tells us, "Other venues felt too large and sprawling for our 100 guests and so seeing something that felt so intimate and would lend itself to the classic backyard wedding we wanted made our choice easy.
It was important to us to include the children of our families at our wedding. Growing up, we both had such fond memories of attending older cousins' weddings and sharing in those special moments. We wanted the kids to have something to do during toasts and while waiting for food, so I put together paper placemats found on Etsy with activities in little gift bags at each of their seats, including glow sticks, candy bracelets, bubbles, and crayons to keep them busy."
HOW DID YOU MEET? We met online in October 2014 and our first date was on a rainy night at a cozy bar in Seattle. We later found out that we both had moved to Seattle from other cities the same week earlier that year.
TELL US ABOUT YOUR PROPOSAL: I knew that Max was planning to propose after he had inherited jewellery of his great grandmother's the year prior. Max proposed to me on my 28th birthday at Discovery Park in Seattle overlooking the Puget Sound while eating a picnic dinner and enjoying a bottle of rose.
TELL US ABOUT FINDING YOUR WEDDING DRESS: I never thought that I would choose not a dress, but a skirt and lace topper. Each piece was lovely but from a different designer. Luckily, they worked beautifully together. I knew I wanted a long-sleeved lace top with a flowing bottom and long, simple veil. I'm lucky to have been able to mix and match and create just what I had envisioned.
WHAT WAS THE INSPIRATION BEHIND YOUR WEDDING STYLE? Instead of choosing colours for our wedding, I wanted the greenery of nature to be our weddings backdrop and provide contrast to the whites and greys I love. We hoped to create a classic, sophisticated, garden wedding that felt intimate and northwestern.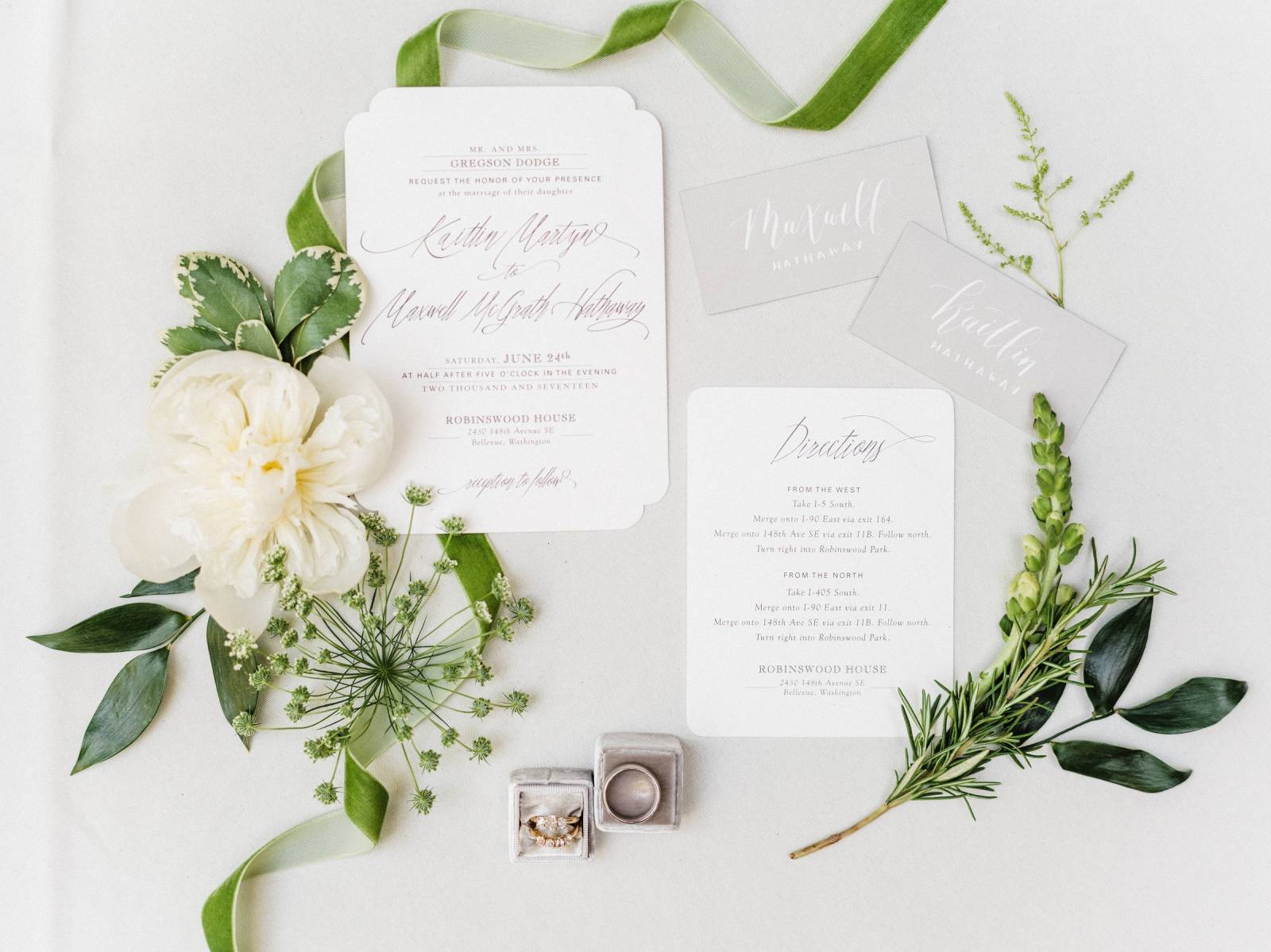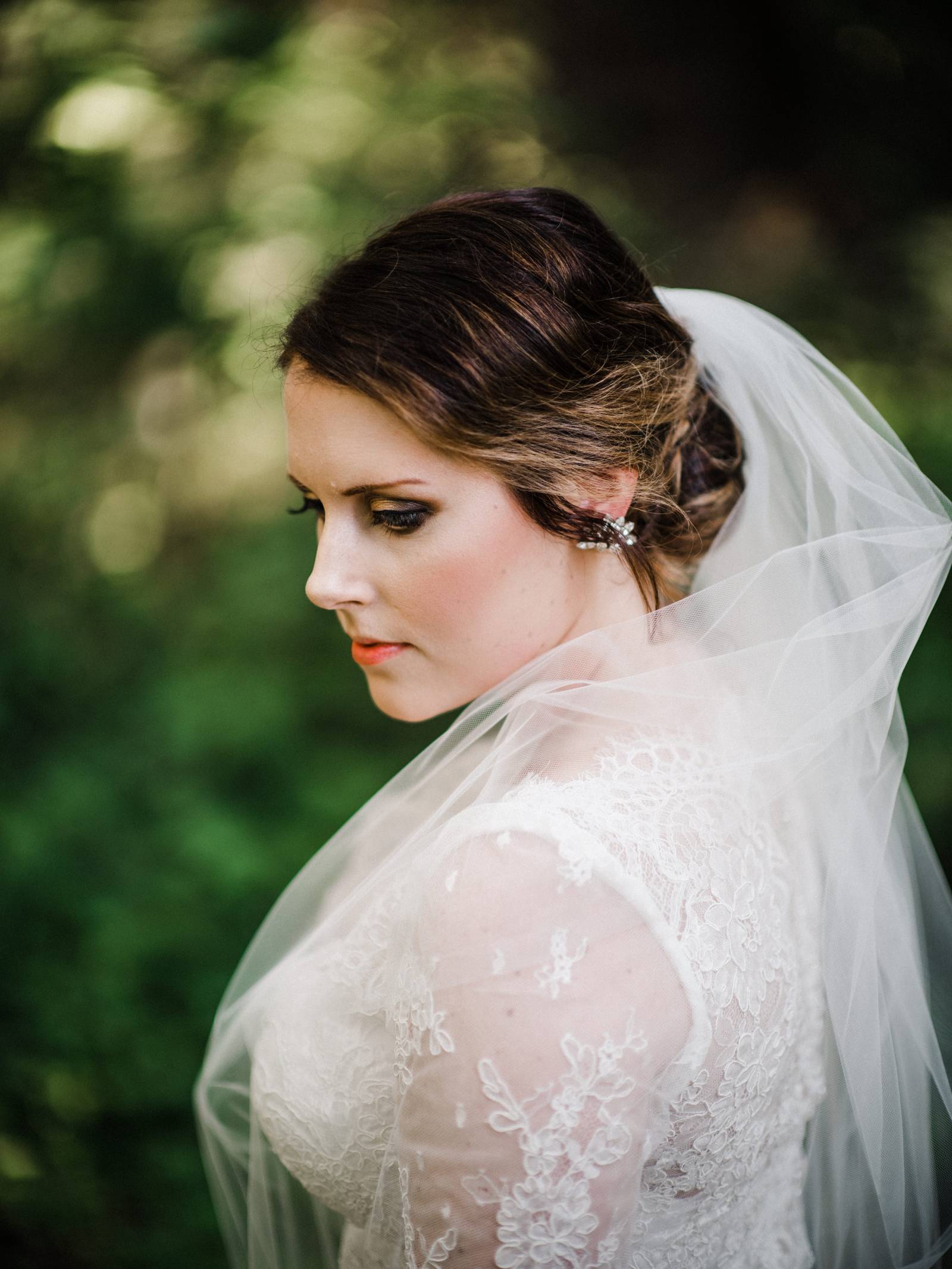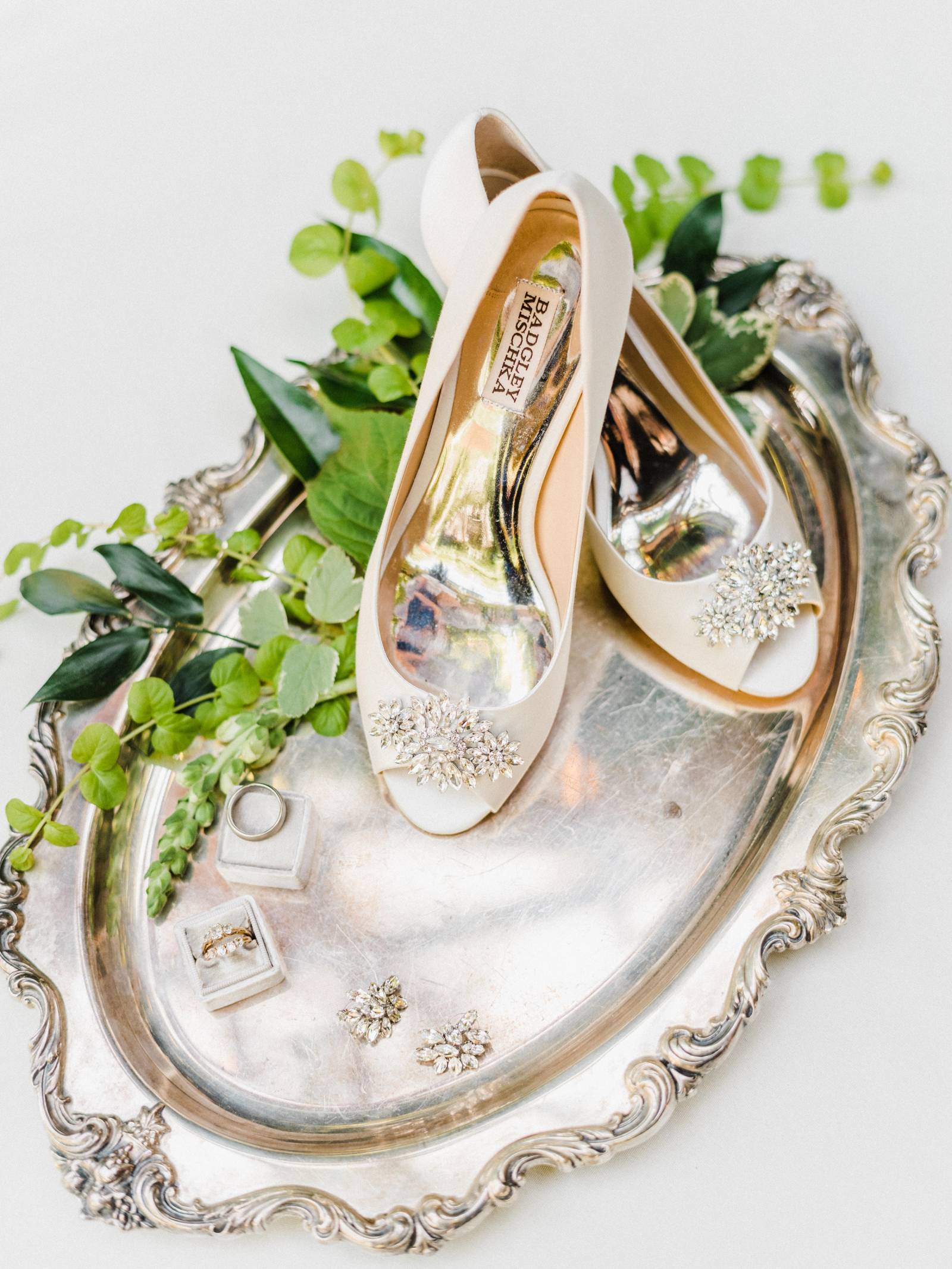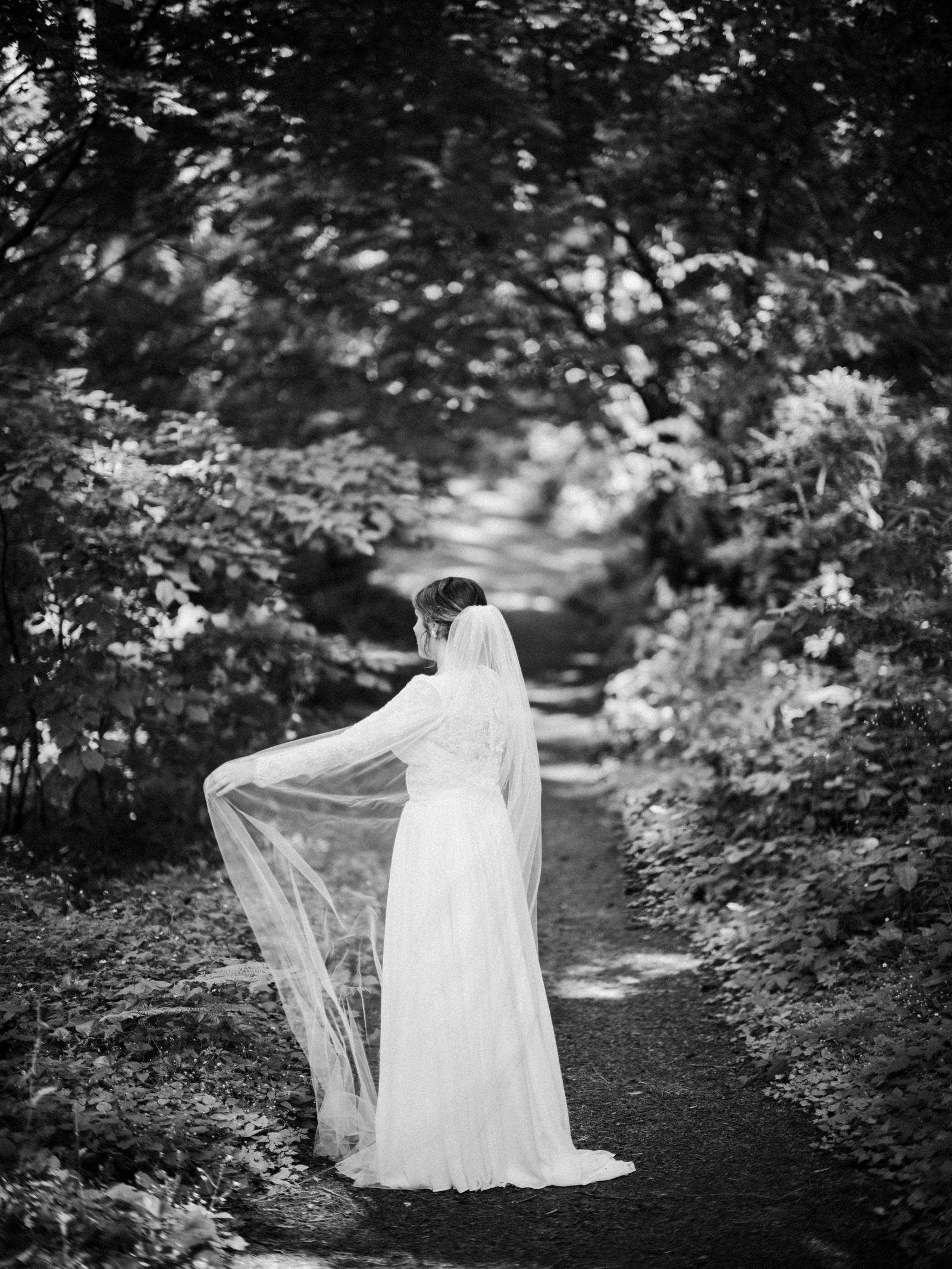 DESCRIBE YOUR WEDDING FLOWERS: Flowers were the most important element of the wedding for me, however since we got married in such a lush setting, we only had to enhance its natural beauty. I was sure our wedding fell on a date where it was still possible to have white peonies, along with white garden roses, anemones, and lots of greenery. Our florist was great at adding small details to make the day feel even more complete, like greenery wrapped on the bannister leading down to the garden, and bud holders on the cocktail bar and in the bathroom.
FAVOURITE DETAIL OF THE DAY: Max says the cake was especially delicious, almond cake with apricot filling. I fondly remember our cocktail hour when the sun was beginning to set, the string lights came on, and our favourite music we curated for that hour began to play. The stress of the ceremony was over and it was officially time to relax and have fun.
WHAT ADVICE WOULD YOU GIVE OUT TO A COUPLE PLANNING THEIR WEDDING? Trust your partner. We grew so much newfound trust for each other during this time. It was a crash course in how to really be a great partner. Also, have a backup plan for drinks (white wine is popular at a summer wedding!)
MOST MEMORABLE MOMENT? The vast majority of our guests flew in from out of state, many of whom we hadn't seen in years. It was incredibly special knowing that so many people traveled so far to share in our day and help celebrate with us. Knowing that there will likely not be another occasion where so many of the people we love are in the same place, it made it incredibly special and one of our most cherished memories.
TELL US A LITTLE ABOUT YOUR HONEYMOON: We honeymooned on The Big Island in Hawaii, which is where we took our first vacation together about three months into knowing each other. We shared so many special moments there and wanted to relax in a space that we already felt familiar with so we could focus on resting and not feeling pressured to explore someplace new, instead we went to our favourite beaches and ate our favourite foods while enjoying each other and the memories of our day.