Sofia and Lorenzo's pre-wedding shoot in Florence was the Italian romance every girl dreams of, captured exquisitely by California wedding photographers REDAMANCY PHOTO & FILM. Amanda of AMV WEDDINGS wanted to capture the city's iconic locations in a never-before-seen, softly editorial way (imitating the equally-savvy personalities of Sofia and her sexy James Bond of a fiancé, Lorenzo).
Aaron & Shaye of REDAMANCY PHOTO & FILM share with us, "The sun was warm on our backs as we weaved our way through the streets. People paused, taking in the strong connection radiating off of our couture-clad couple. From the Duomo to Pont Vecchio, there was a special essence of light and love emanating from Sofia and Lorenzo, clearly shining through in their imagery.
Sofia and Lorenzo had a gorgeous flat lay styled by SOPHIE KAYE, including delicate details that tied the magical nature of their day into their invitation suite. With cookies by SADIE MAY CAKES and accessories by THE CURATED TROVE, INQUISITED'S designs were brought to life on LINDALE STUDIO'S hand-painted backdrop.
Sofia wore a blush AMSALE gown detailed with floral designs cascading down and a floor-length veil to perfectly compliment it. An extravagant bouquet by FLOWERS LIVING offset the delicate pastel of Sofia's gown with its sharp greenery and floral diversity. MADELINE ELEANOR expertly applied a natural look and gave Sofia a simple up-do to match the carefree hustle and bustle of Florence's city life, and MEGAN THERESE COUTURE'S earrings were the perfect addition to her elegant look and drew attention to the rich darkness of her swept up hair.
Lorenzo's black BUCCO COUTURE suit brought out his inner 007 as he looked out over Ponte Vecchio. His hair was styled to perfection by Madeline and he was ready for his close-up. We ended the day at Palazzo Niccolini al Duomo, a beautiful hotel looking out to a full view of the Duomo. The breathtaking historic structure was almost as romantic as Sofia and Lorenzo's obvious love for one another.
There, the bride-to-be gazed out at the glorious city in front of her as the sun began to set. In her extravagant suite, she fit beautifully - royalty in her own regard."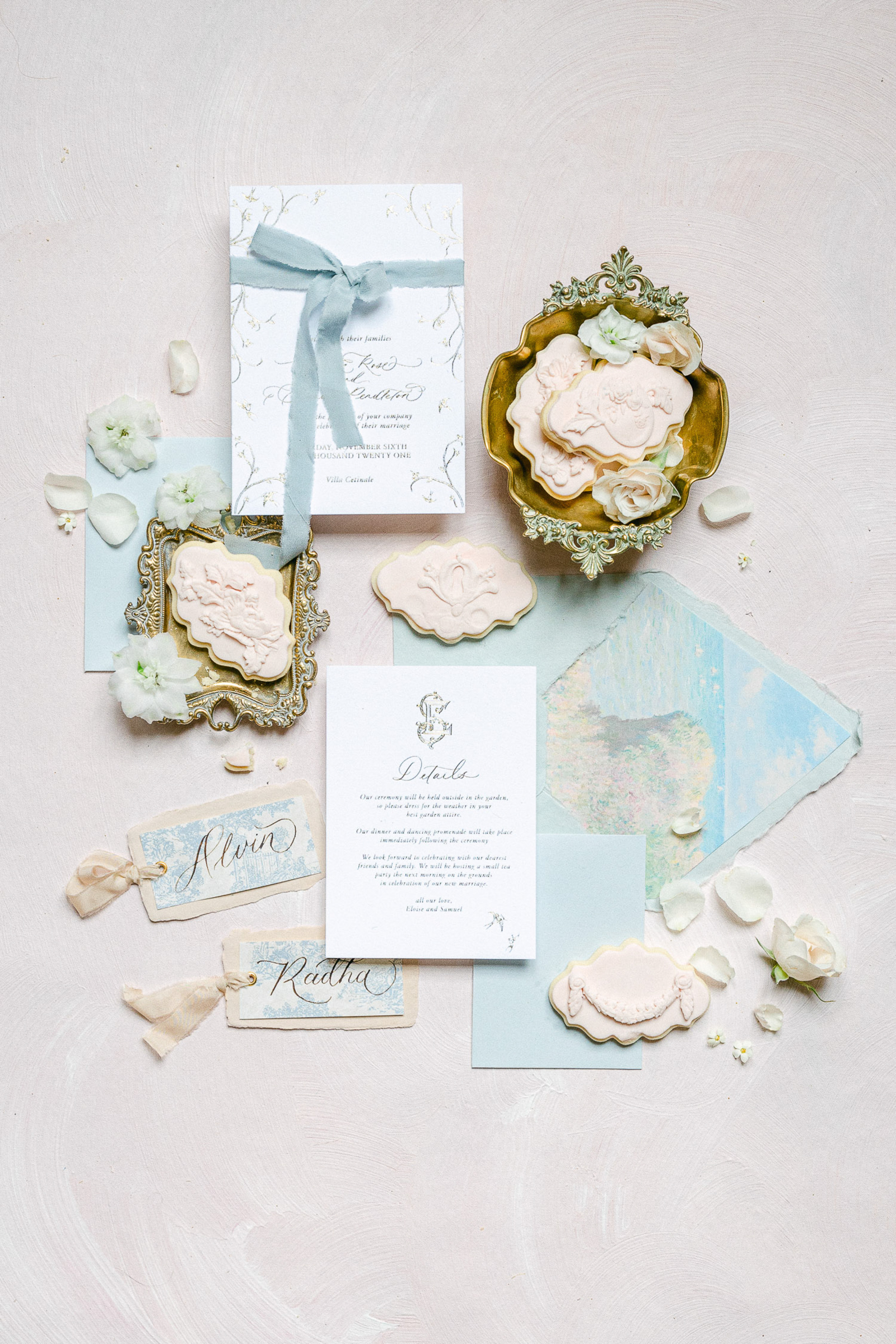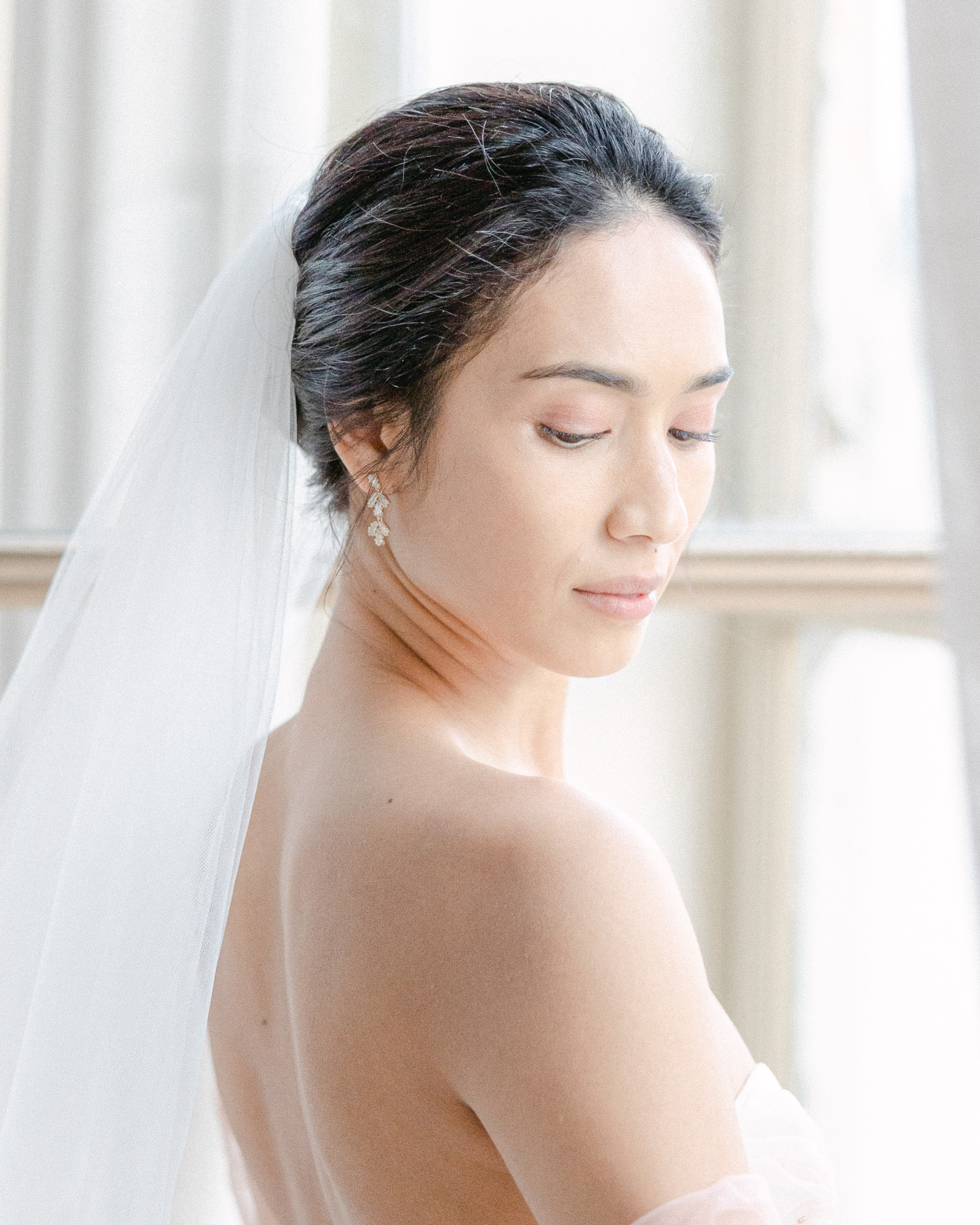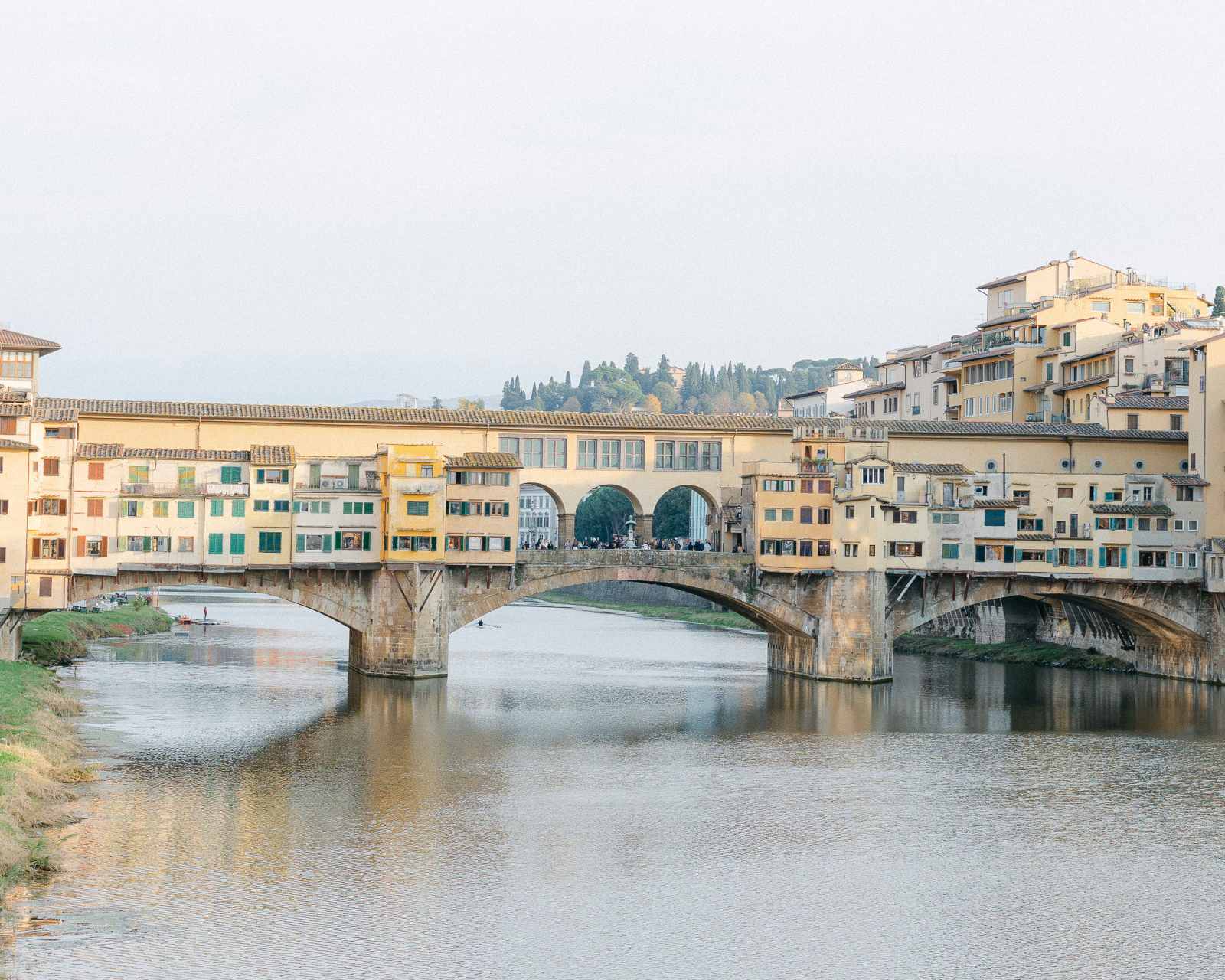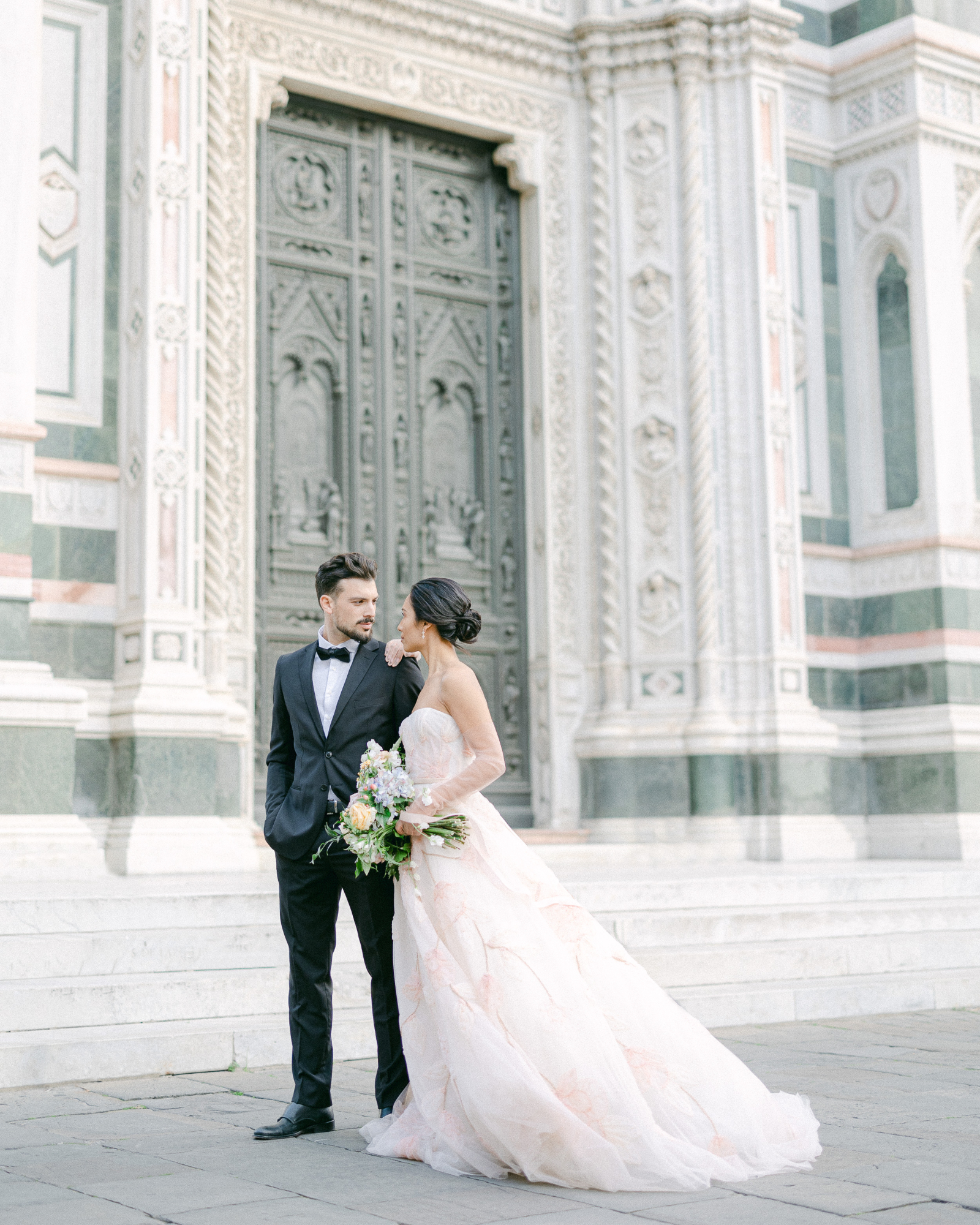 A huge thank you to California wedding photographers REDAMANCY PHOTO AND FILM for sharing this beautiful inspiration with us. Aaron and Shaye believe that photography and videography are meant to document beauty, love, and family. "We've designed our imagery around this very notion. With Shaye's extensive knowledge of various arts (ask her about it - she'll share all of her secrets!), and Aaron's insight into movie cinematography and expert lighting, we create quality work to capture your love story. We incorporate the timeless durability of sculptures, the richness of portraits on canvas, and the careful stitches of a designer gown - all delicate in detail and steeped in patience.
Your wedding is not the beginning of your story, but it's a milestone keepsake you'll never forget. We promise fine art, magazine-worthy captures of your day that'll be fond reminders of every important tradition and candid, intimate moment you experience. We're here to create imagery that's so classic and durable you might just find it in a museum one day." You can check out their portfolio here.