This beautiful equestrian editorial by Southern California wedding photographer MANDY FORD celebrates the bride who honours her own heart and spirit as part of her journey in preparing to share a lifetime with the one she loves. Both fierce & feminine, it was captured at ROCKRIDGE FARM SADDLEBREDS and features stunning florals by Jen from NECTAR & BLOOM who as a poet-professor turned floral artist has a strong intuitive element in her creative process:

Jen explains the story of the shoot: "Though it can often go overlooked, one of the most powerful relationships a woman can have is a deeply grounded love for herself, not just the words, but in actions behind them that honour herself entirely. A woman who nurtures her own curiosities, passions, and wellbeing is one who creates abundance all around her, while she radiates an inner calm and graceful confidence. She is poised, nimble, and brave. She is genuine and grounded.

This snapshot of a woman cultivating her own inner strength was our inspiration behind each detail in this elegant and spirited shoot, spanning from the rippling mauve gown by CAROL HANNAH to our gallant and elegant model, Whitney, who is an equestrian competitor and trainer for world class riding competitions.

Whitney's self-assured demeanour translates fluidly to her handsome horse AJ, who takes her cues as though he can hear her thoughts. She trusts him, and he trusts her. Whitney recently overcame a harrowing foot injury from an accident training a very young and green horse from which she has bounced back in record time. Her doctors have said they need to record her regimen for industry research because she has demonstrated such an outrageously successful and speedy recovery, which speaks volumes about her dedication and resilience.

Bravely mounting her horse in bare feet and billowing silk, Whitney gazes with utmost elegance and beauty, a quiet confidence that also emotes a woman who knows herself and is not afraid to take the reins in her life. No matter what thrilling or challenging adventures lie ahead, she exemplifies the deep beauty in overcoming adversity to courageously get back on the horse.

ROCKRIDGE FARM SADDLEBREDS offers a wildly romantic landscape of hilly California chaparral, lanky eucalyptus trees, and rich banks of chartreuse prickly pear cacti that catch a pink tint in the low sun. The pairing of wildness and refinement made a beautiful backdrop for the spirit of our shoot."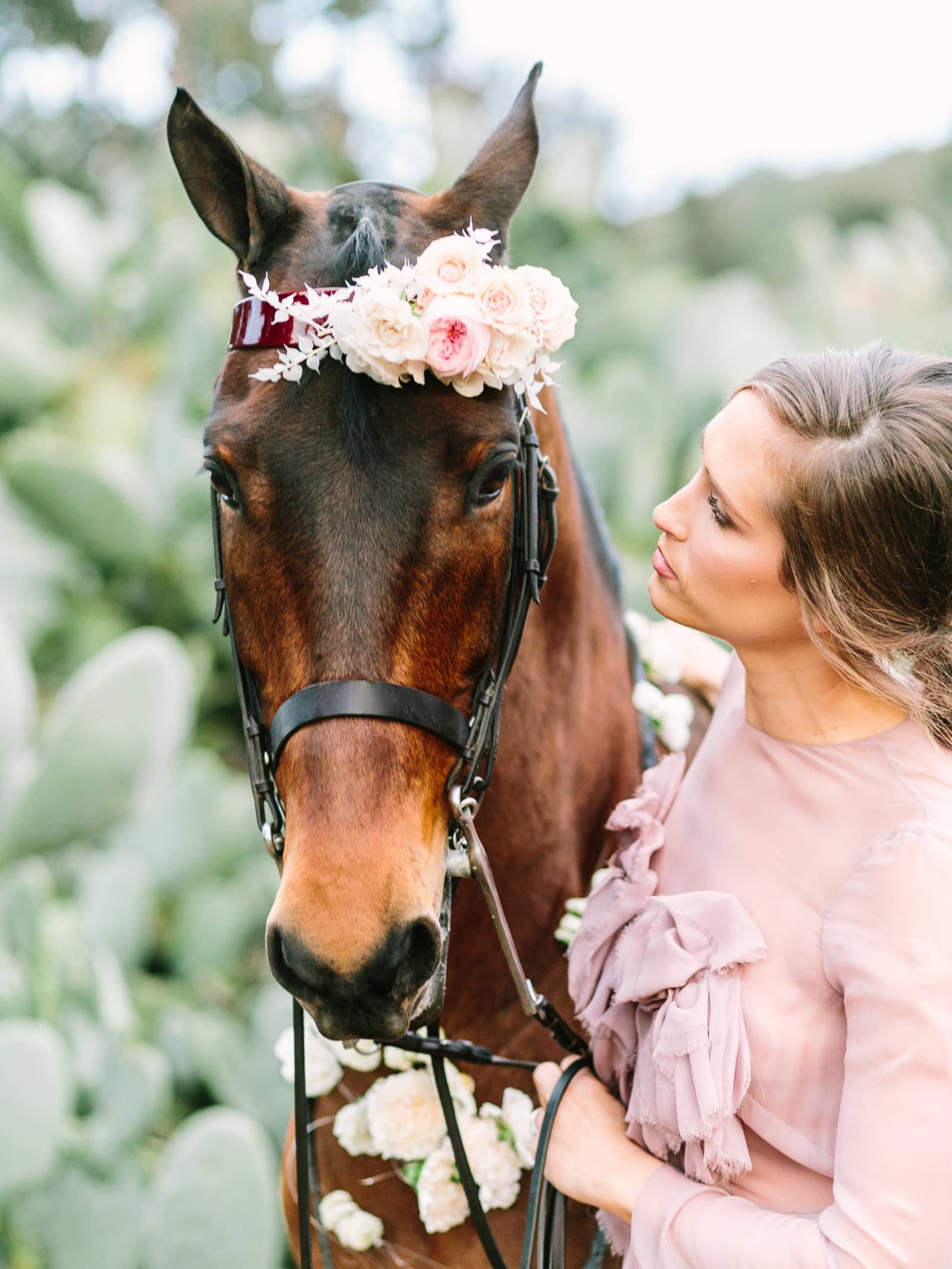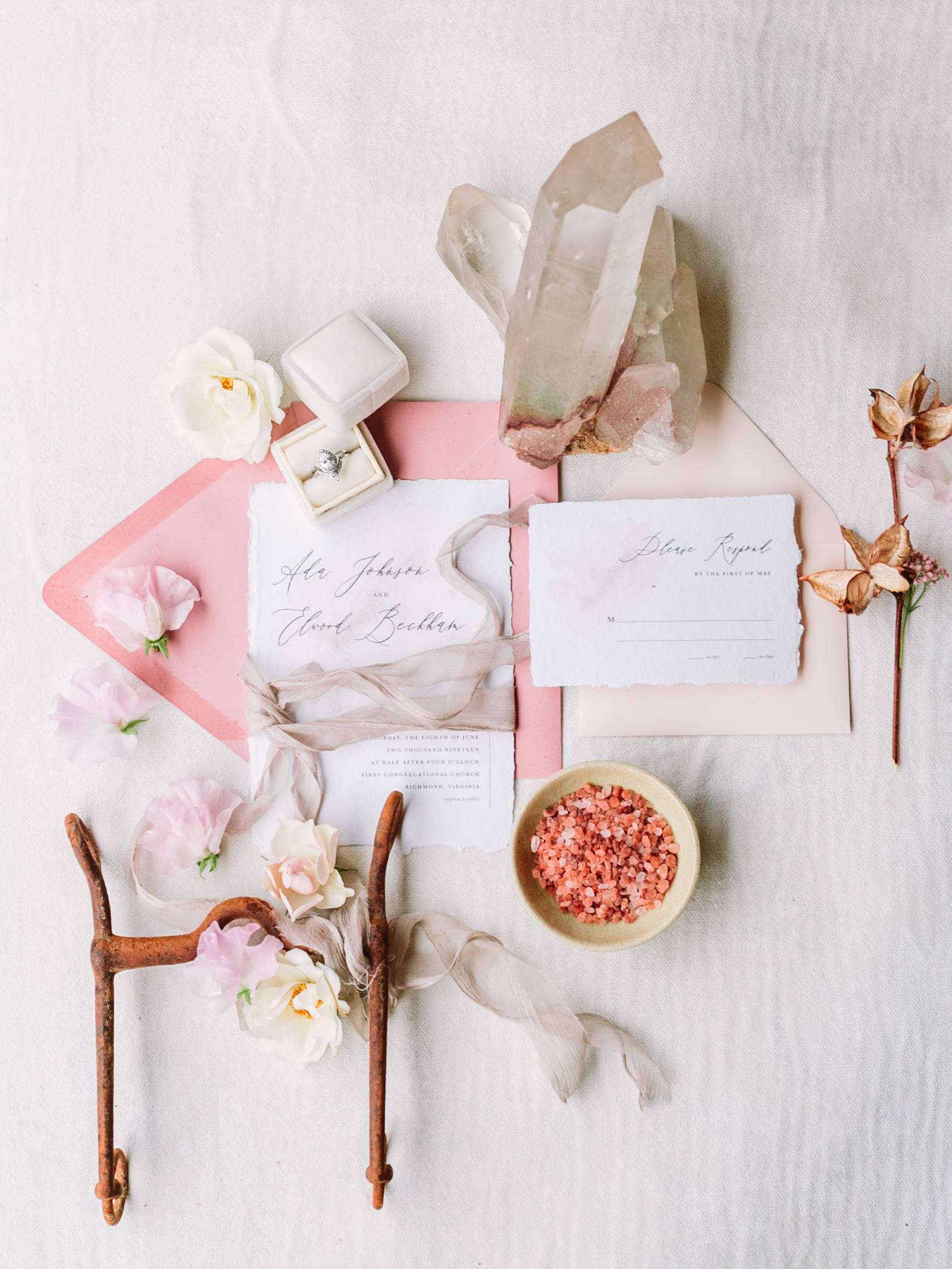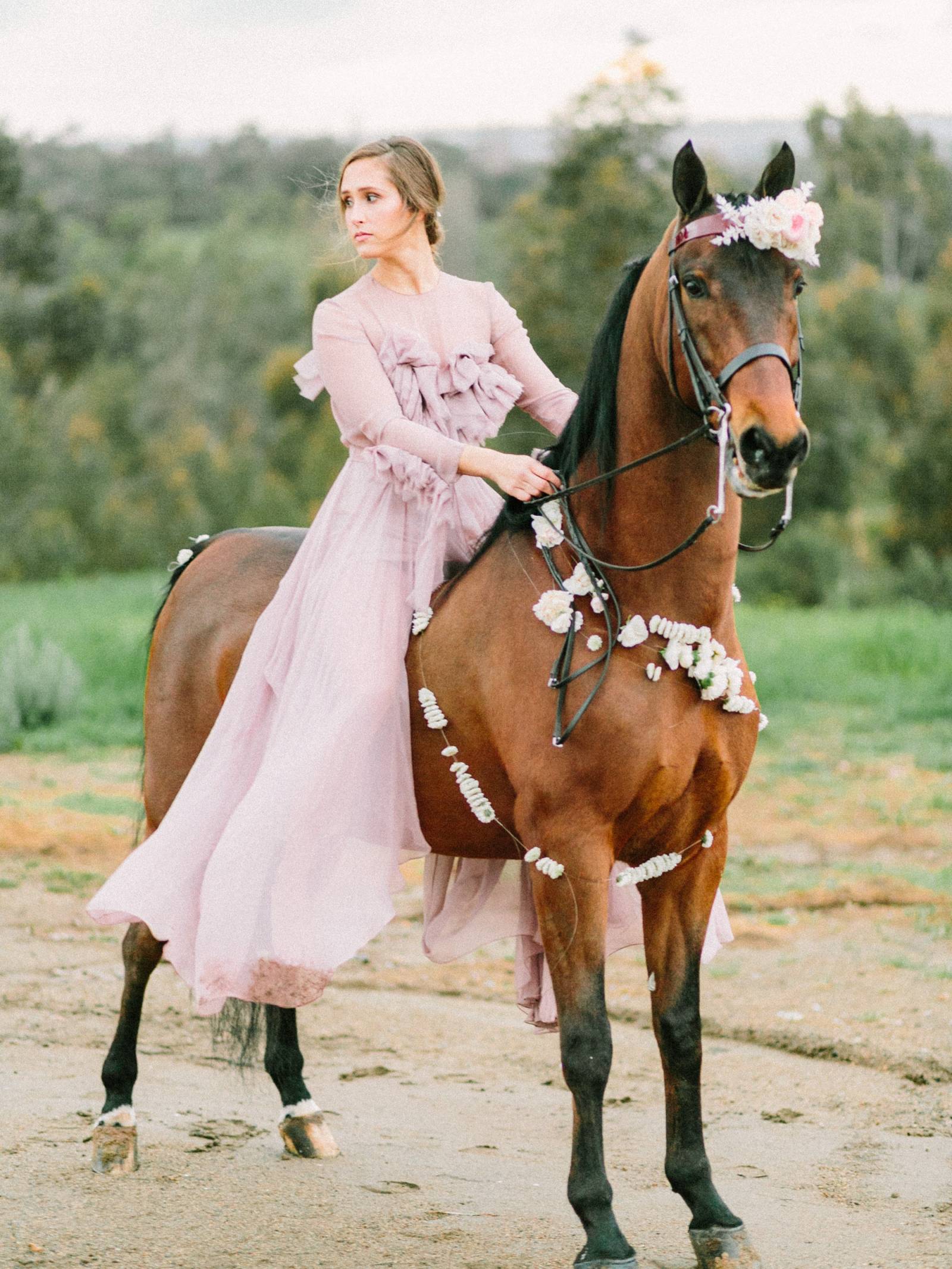 A big thanks to Southern California wedding photographer MANDY FORD for sharing this beautiful inspiration with us. As a film hybrid photographer with a light and airy aesthetic, Mandy is deeply passionate about her craft and has documented weddings and love stories in beautiful spots through the United States. "This means I shoot both digital images and medium format film to achieve my aesthetic. Film, to me, achieves a soft, classic colour range that can't be emulated with a digital camera alone. I strive for a level of quintessential, authentic romance in my work - so you end up with photos as remarkable as you are, with an experience to match." You can see more of Mandy's work in our vendor guide.