Devon surprised Bianca with a proposal the day she returned from her dream trip to Paris, so she wanted to tell their wedding story using inspiration from her time there. Beautifully captured by MELANIE GABRIELLE it' was held at VILLA WOODBINE - a private mansion in Miami, Florida. Classic macarons and a gorgeous pale blue cake gently brushed with gold foil from Earth and Sugar served as a delicious French dessert, and French madeleines made yummy favours for their guests to take home. An elegant invitation suite designed by SARAH INGRAM was finished off with a custom illustration of their stunning wedding venue and a black wax seal. The vintage ivory Rolls Royce added an extra touch of classic elegance. Floral designs by ANTHOLOGY CO. filled the space with a sweet aroma and the bridesmaid's carried sweet little posies finished off with dusty blue ribbon.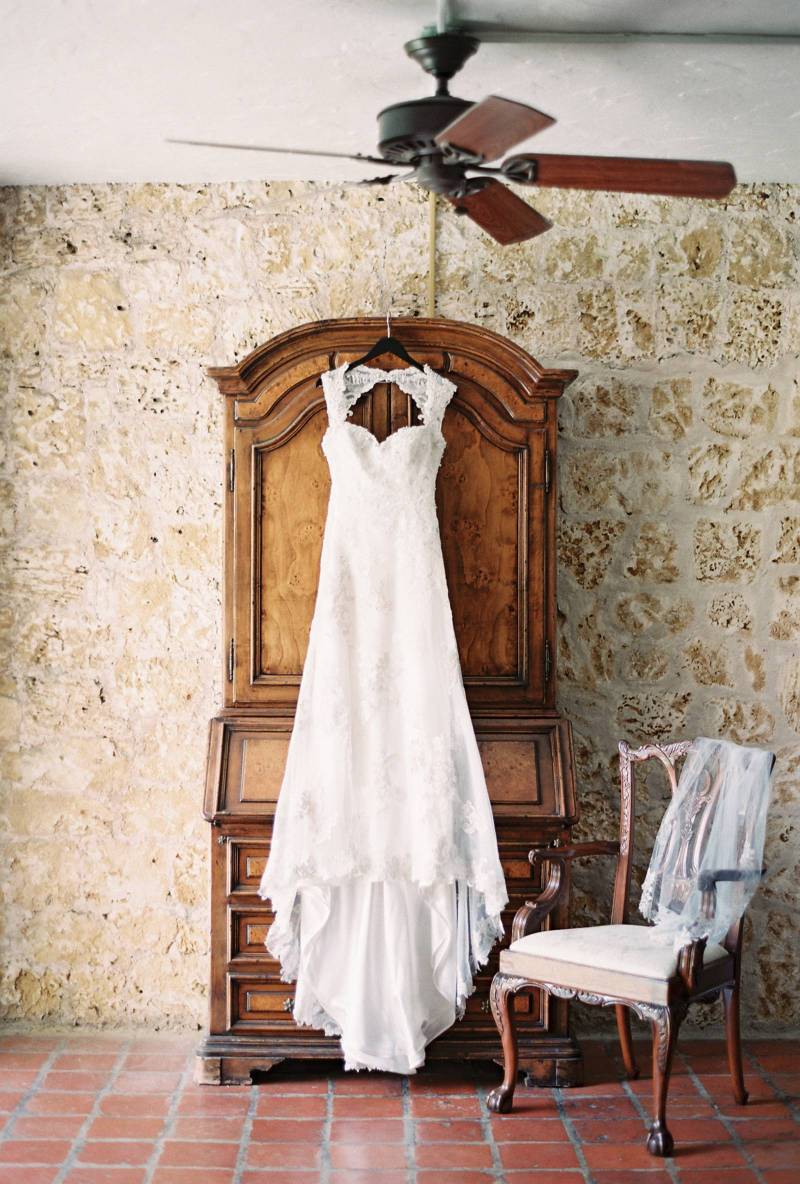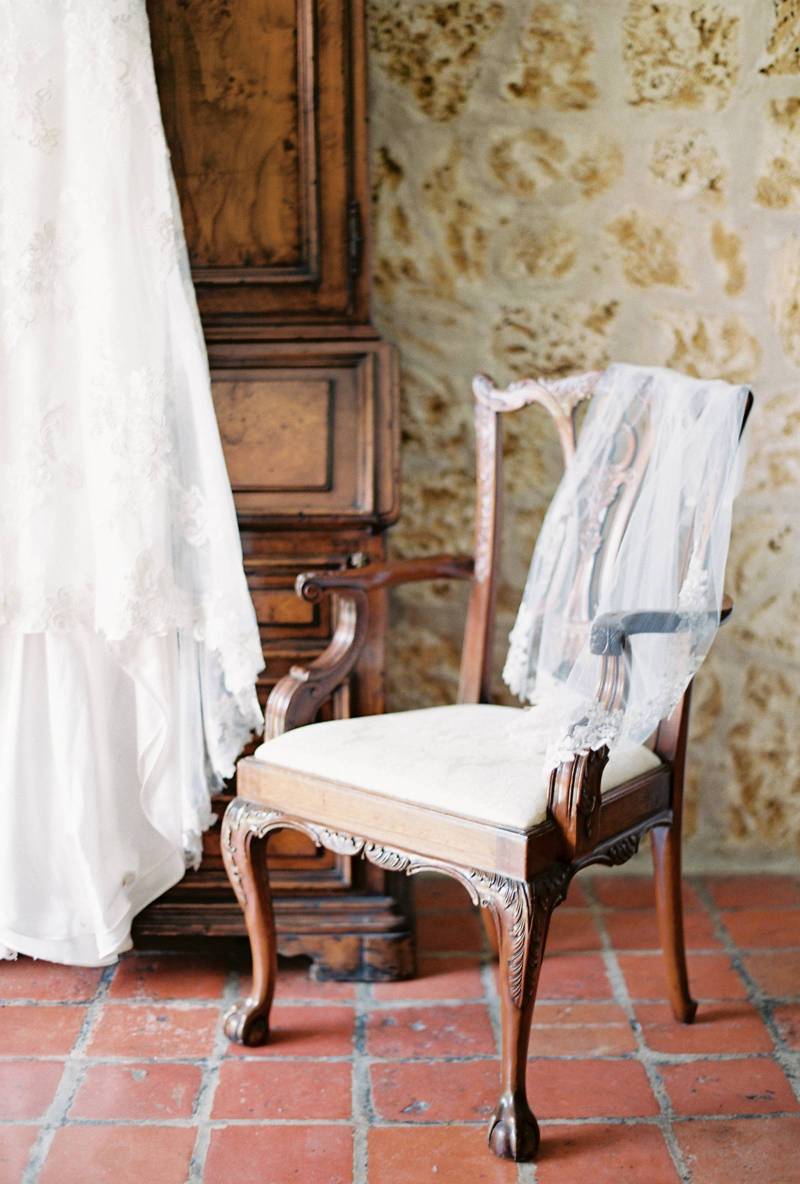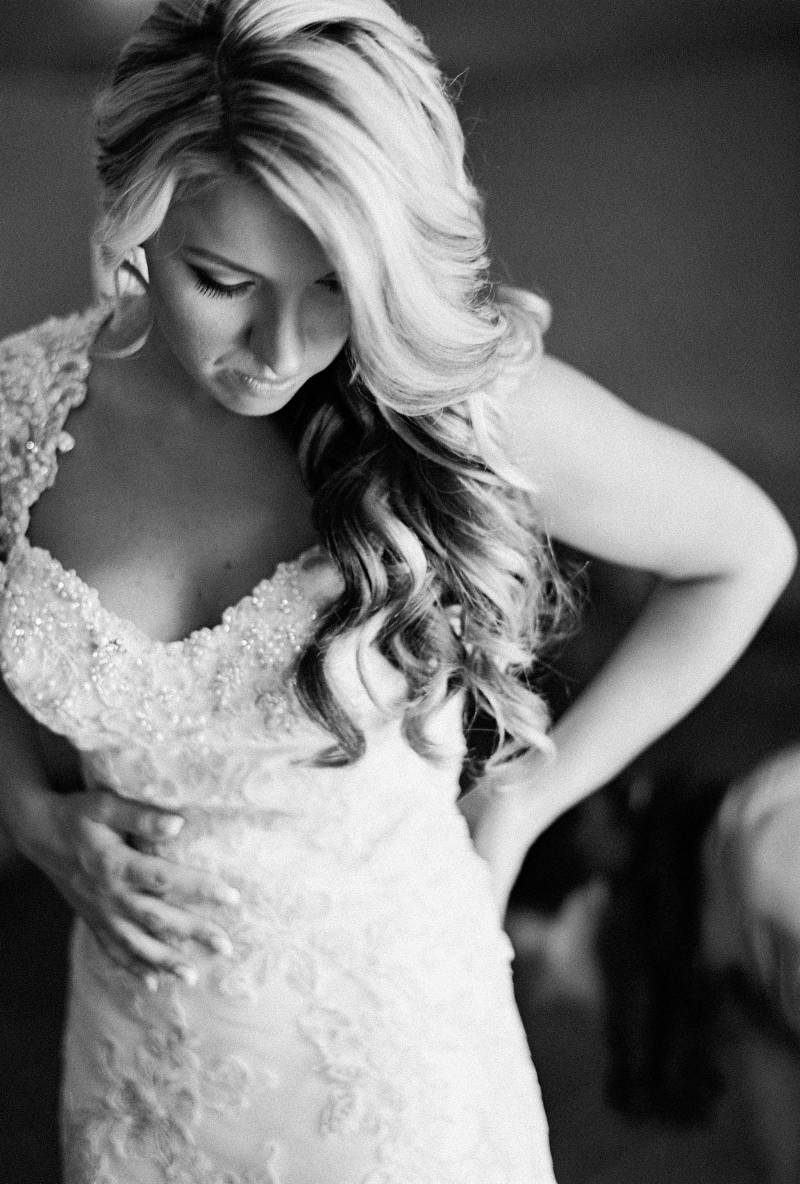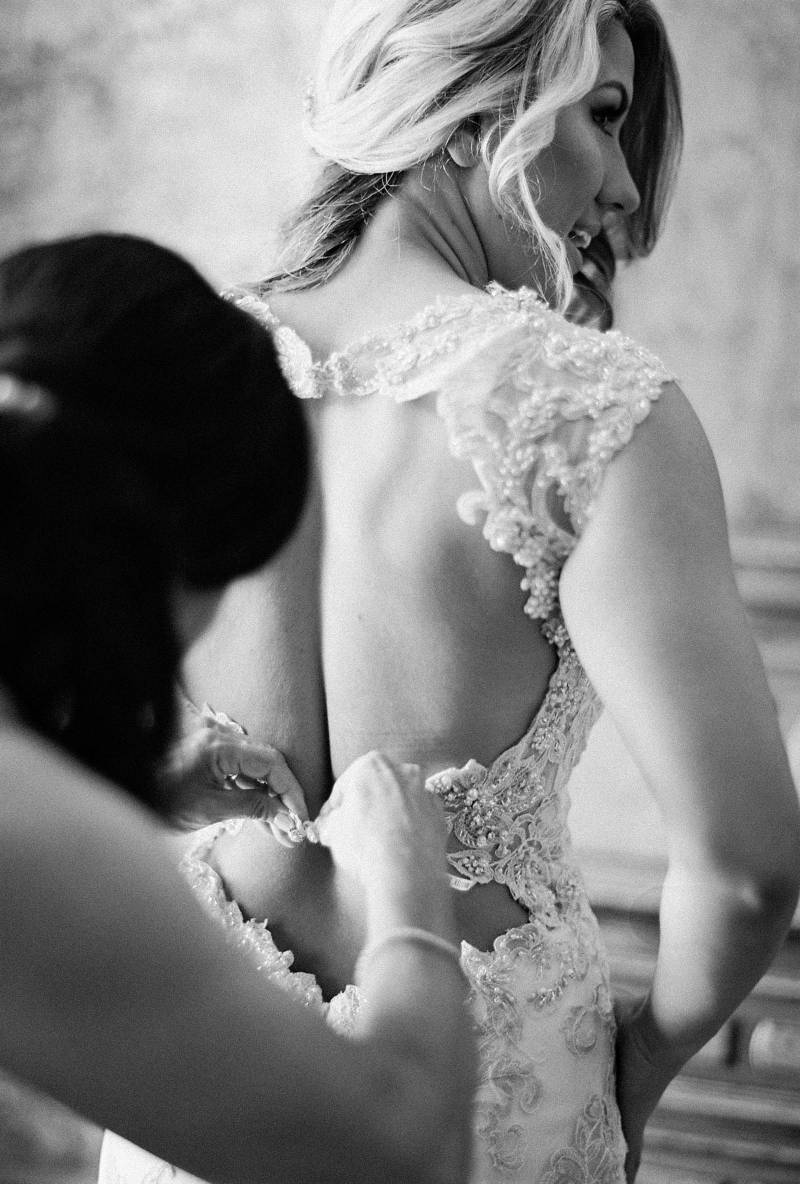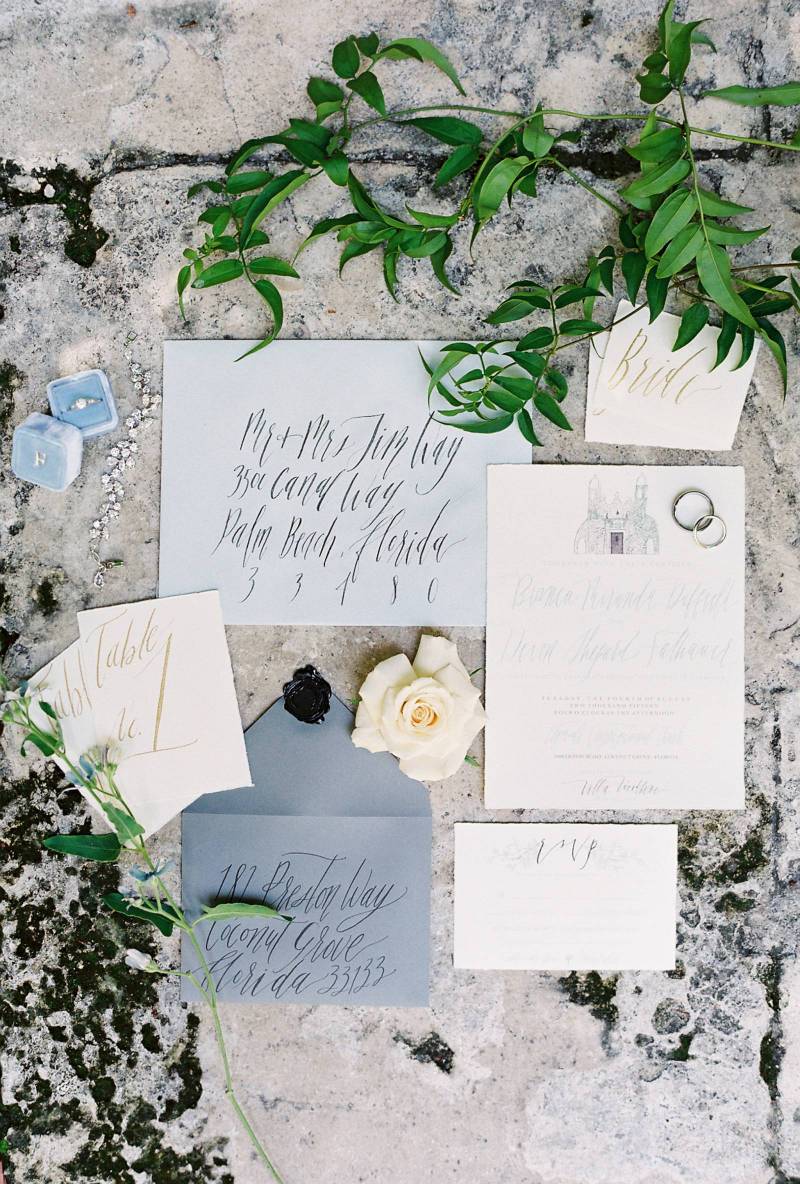 HOW DID YOU MEET? I ascribe to serendipity having met my current husband: his mother came in to shop at the boutique i was working at. After almost two hours of laughing and shopping together, she said to me, " I have to introduce you to my son, I want you to be in my family!". Little did I know, she was referring to one of Devon's brothers since he was away at college in Tampa, and even sent him in to meet me! I happened to be away travelling when he came to the store. Within a month I was invited to a get together with a friend and when i walked in the door, there was the beautiful blonde woman i had met! We both squealed and laughed when we saw each other- the odds that we would meet again, I met Devon that night and the moment our eyes met, I knew i would love him forever.
TELL US ABOUT YOUR PROPOSAL: We got engaged while Devon was doing a three month internship in Los Angeles and the day after I had gotten back from a two week vacation in Europe. He got my entire family involved and even took a red-eye the night I returned from my trip. I walked out the front door and could see a limo waiting at the end of the driveway, with rose petals creating a path straight to it. Still confused, I walked out beyond the side walk and saw my entire family watching as Devon came out around the corner and got down on one knee to propose. It was truly the most romantic evening of our lives. While in Paris I put a love lock on the Pont des Arts bridge, we were able to go back after our wedding and throw our keys into the River Seine together.
TELL US ABOUT FINDING YOUR WEDDING DRESS: I knew the moment I tried it on it was exactly what I wanted, although it was not at all what I expected! The attendant described it to me as a New Orleans french look - I am from New Orleans, and french! It couldn't have been more perfect! I thought I would've gone for something more traditional but walking out and showing my mother, mother in law and all my best friends and seeing their reactions I was so excited to finally say yes to the dress!
DESCRIBE YOUR WEDDING FLOWERS: Loose, round bouquets tied with pale blue raw silk with garden roses, queen anns lace, jasmine, scabiosa pods and majolica spray roses.
FAVOURITE DETAIL OF THE DAY: Watching as two families became one. It felt like our day was about so much more than just us, it was about all of the people we absolute love being able to come together and celebrate that love.
WHAT ADVICE WOULD YOU GIVE OUT TO A COUPLE PLANNING THEIR WEDDING? Don't try to figure out everything at once. Take it one bite at a time and as you do that the look and feel and details will start to come together. Remember it is about the marriage, not just one day, and the love you have for each other.
MOST MEMORABLE MOMENT? Seeing Devon for the first time as I was walking down the aisle clinging to my father, I could barely breathe but seeing his face made time stand still, i was happier than I ever dreamed or imagined possible and I thank God for that.
ANY OTHER DETAILS THAT HELP TELL THE STORY OF YOUR DAY? The song "Liz on top of the world" from Pride and Prejudice being played by violin and piano as I walked down the aisle - I remember the day I heard this song for the first time more than ten years ago and I knew it was going to be THE song, it was amazing and carried all the emotion I felt as I was about the marry the man of my dreams. Also dancing to butterfly kisses with my father - our song since i was seven.