Far more than just a styled tabletop, this inspirational narrative of a jet-setting couple captured by BERIT BIZJAK illustrates the richness of the Bordeaux countryside. Revealing a new, leisurely way to celebrate which results in a days-long series of romantic, exciting, and delicious adventures - all from the luxurious accommodations of a French Chateau.
Planned by Northern California wedding planner ALEXIS RAINE EVENTS, each event detail has been crafted with purpose, from the colour palette in classic shades, seasonal and modern, to embroidered linen napkins bearing guests' names and serving as place cards, to custom hand-made jewellery by French designer SO HELO. Allowing the area to influence the vibe, we leaned into fashion - working with local dress designer MARION FERA, the arts - a young and super-talented musical duo MAGGIE IN BLOOM found on Instagram, food - an expat English chef came to cook amazing private meals and of course wine; a picnic in the vineyards, wine tasting at the local sister chateau, and plenty just to enjoy.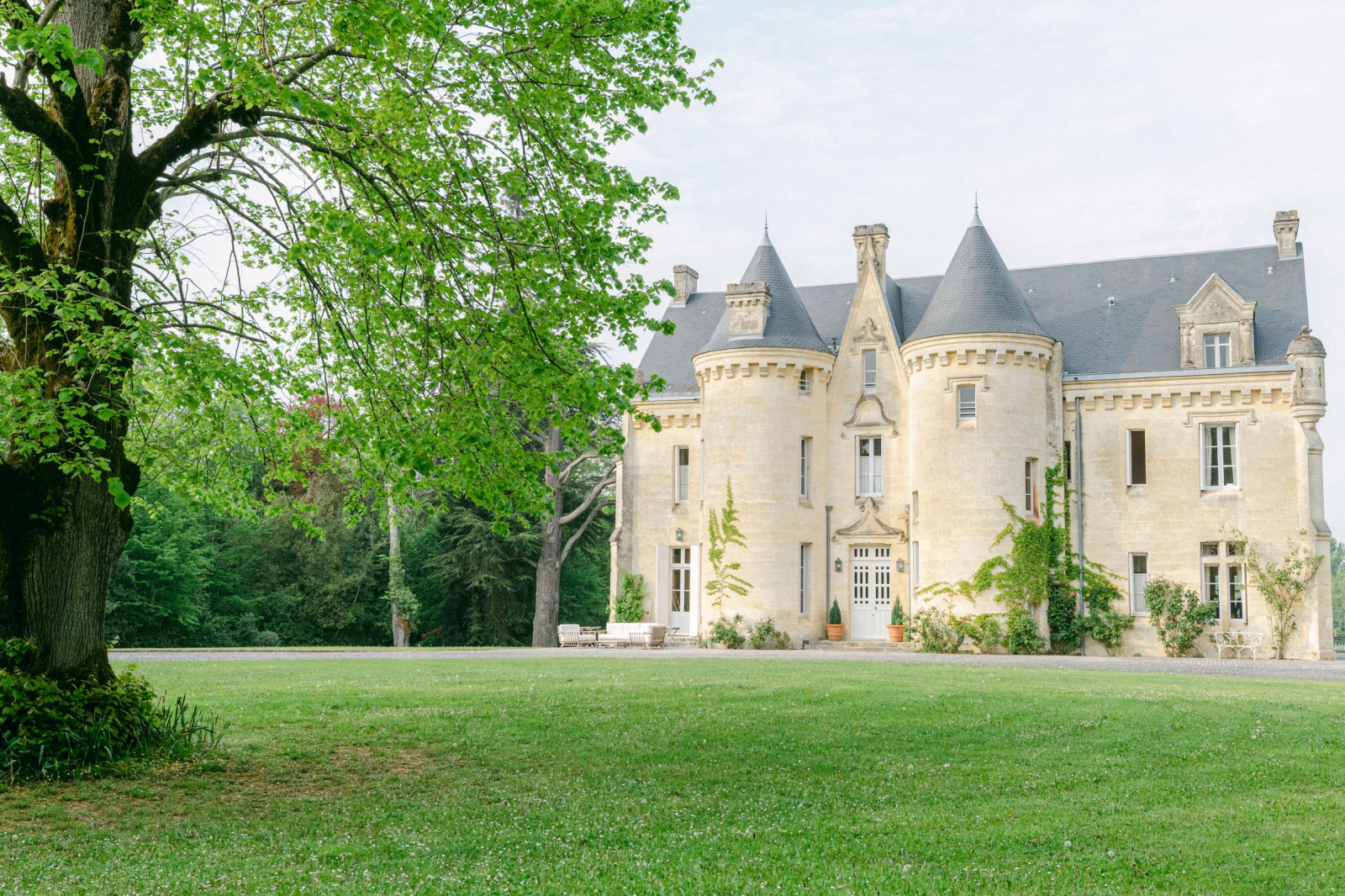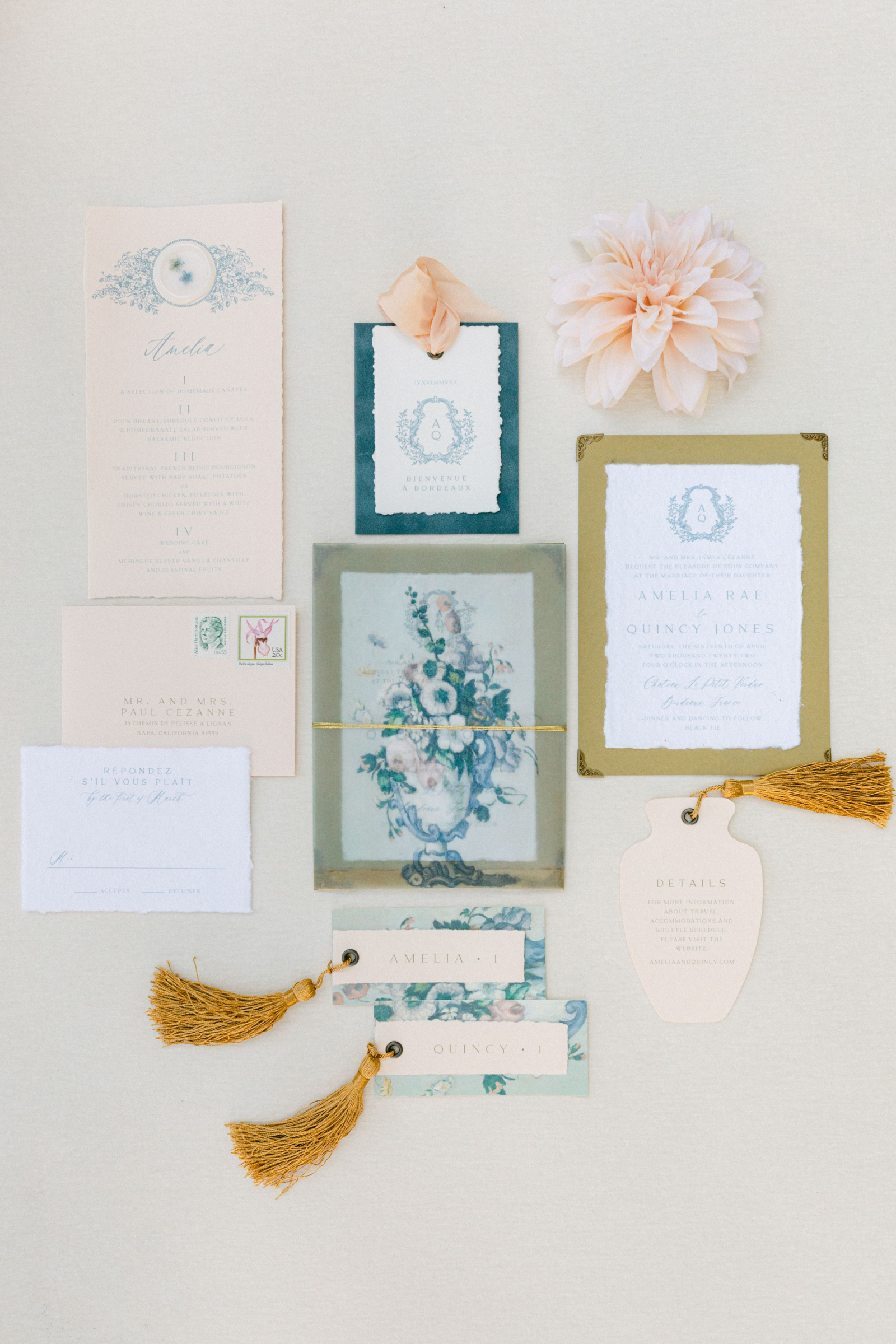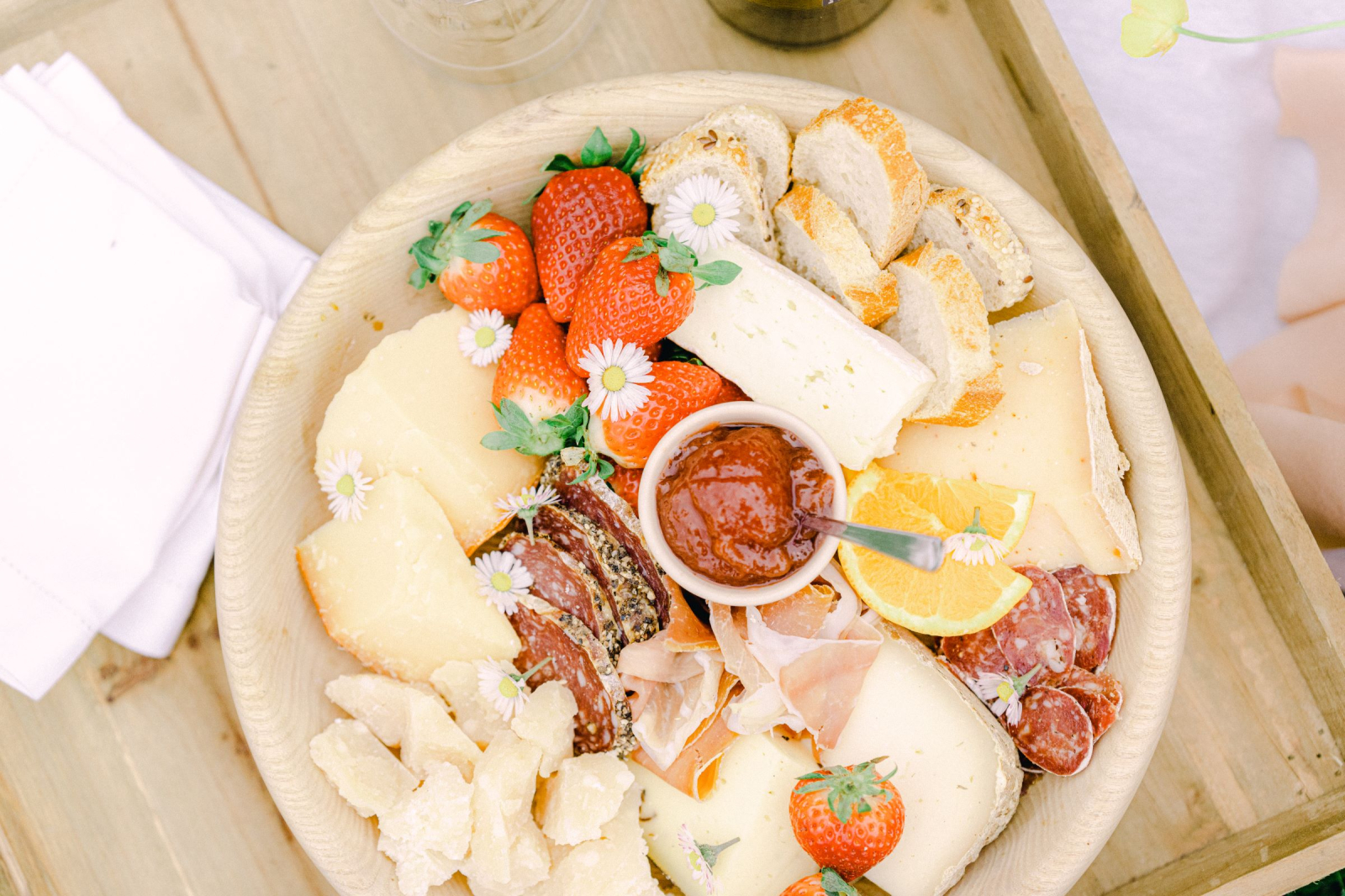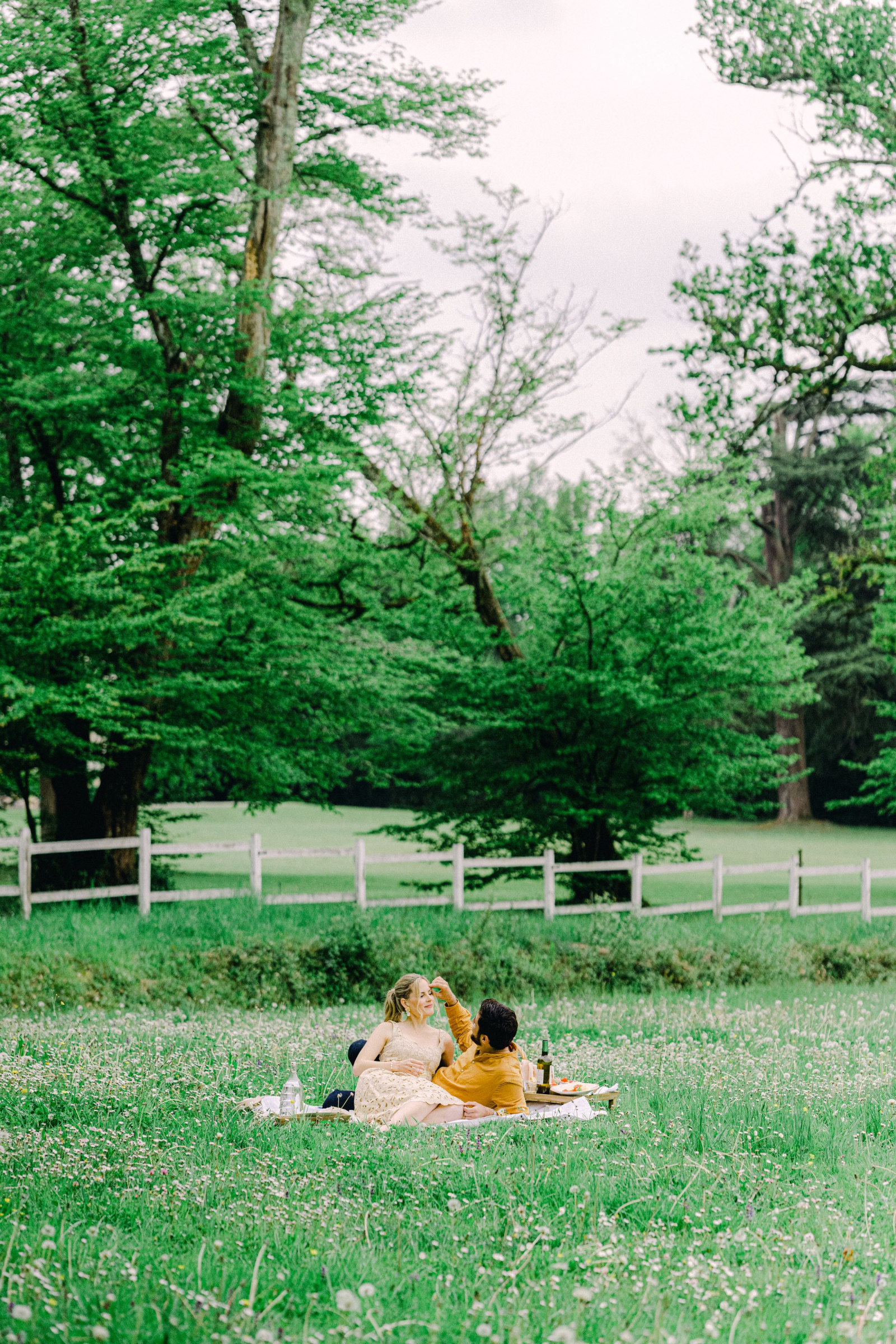 A big thank you to Northern California wedding planner ALEXIS RAINE EVENTS for sharing this beautiful inspiration with us. After attending and graduating from an east coast university and then living in Asia, Alexis was eager to dive back into her native northern California. Wine education, masterful hospitality and a love of nature kept me engaged and inspired while I gathered wisdom and experience from incredible mentors. Working alongside the best of the best for many years, I eventually developed my own signature style and narrative and creating ALEXIS RAINE EVENTS was the next step. You can see more of her portfolio here.