We are loving the slight boho vibe of this Texas outdoor wedding by Dallas Wedding Photographer CHARLA STOREY. Inspired by Downtown Abbey, gorgeous bride Kelly wanted her wedding dress to have a vintage feel to it and the STONE COLD FOX gown that she wore offered a sleek modern silhouette whilst the long sleeves and high leg split harked back to an old fashioned elegance. Both their ceremony and reception took place at HEART OF THE RANCH in Fort Worth which met Kelly's dream of getting married outdoors. It presented them with a blank canvas to infuse their style - which was a melting pot of vintage, rustic and bohemian - into all the elements.
"Both Duy and I like simplicity and we don't really like a specific "theme" so we chose white as our base colour and simple greeneries for floral. Since Duy's grandfather is a pastor and has always supported our love, we have always wanted him to officiate our wedding, and it was the best decision we've made!"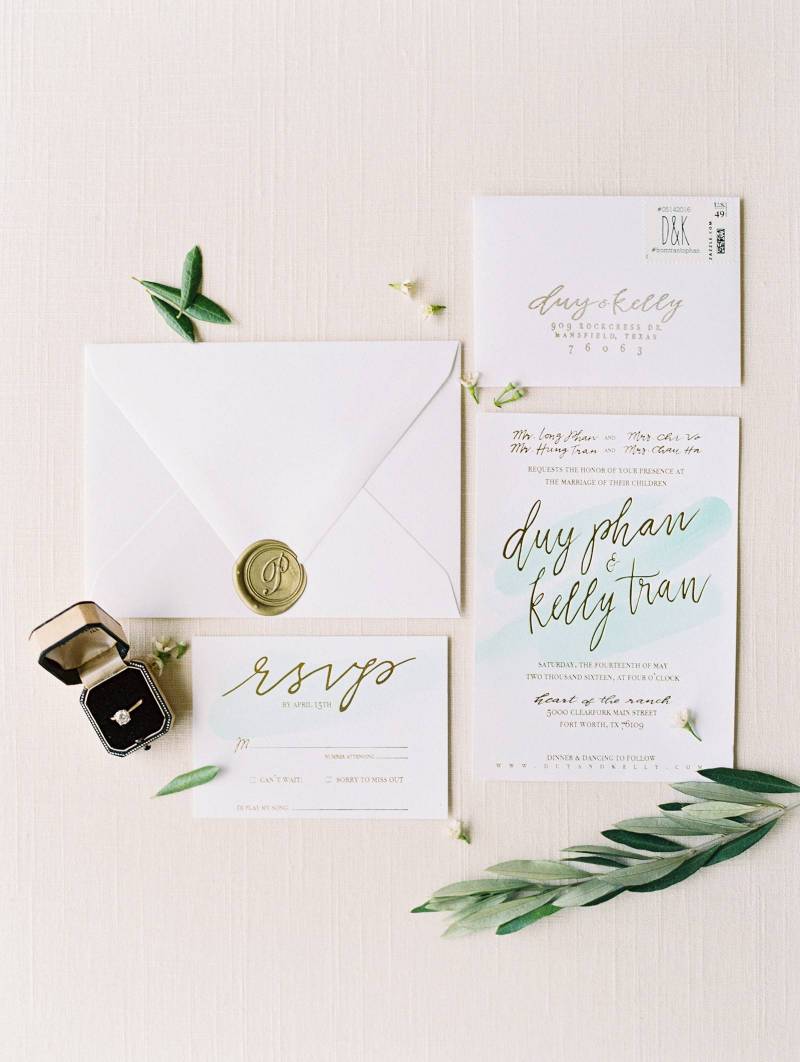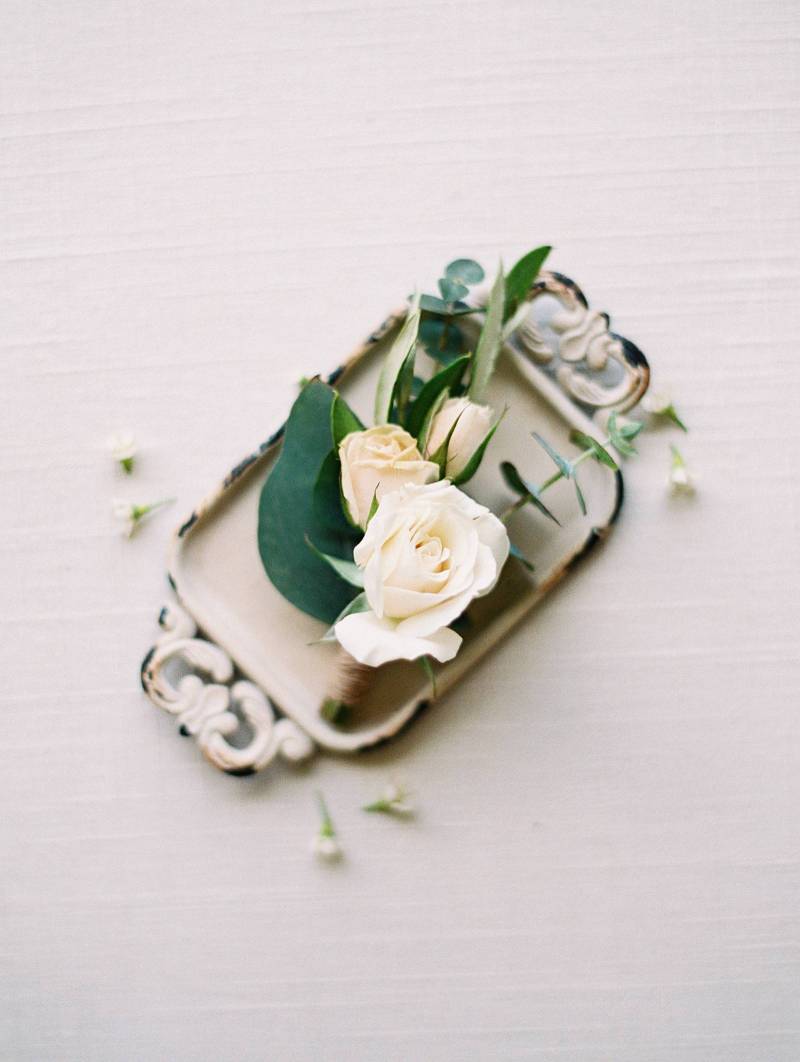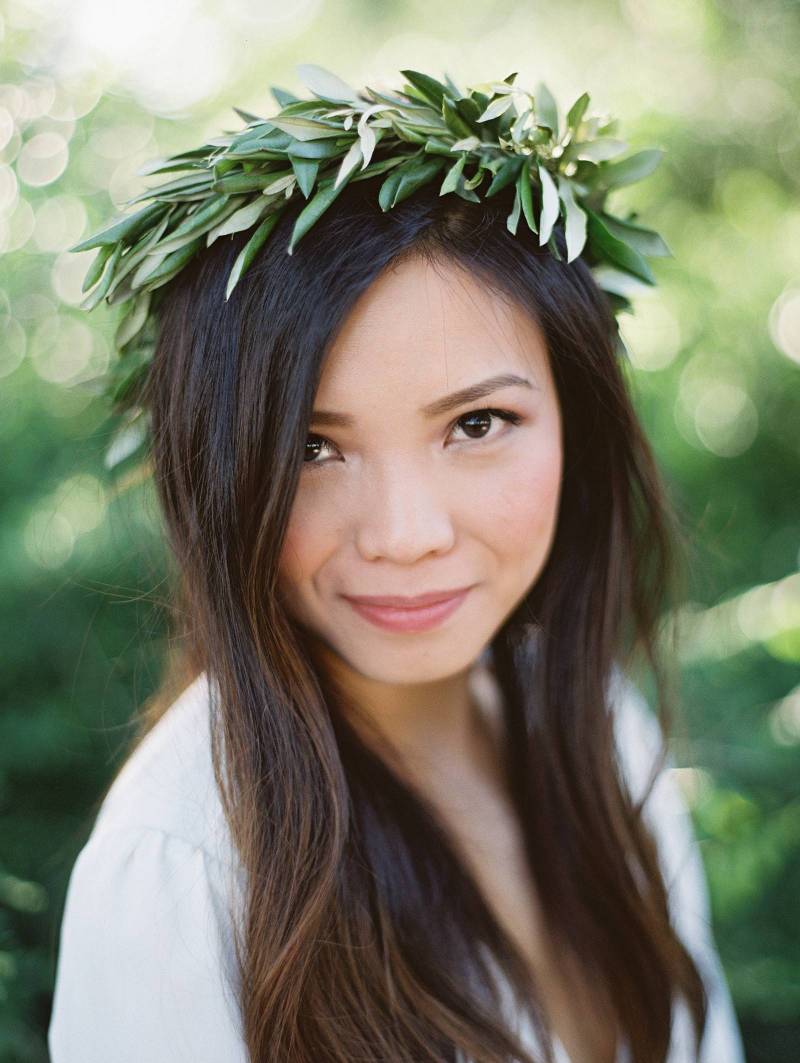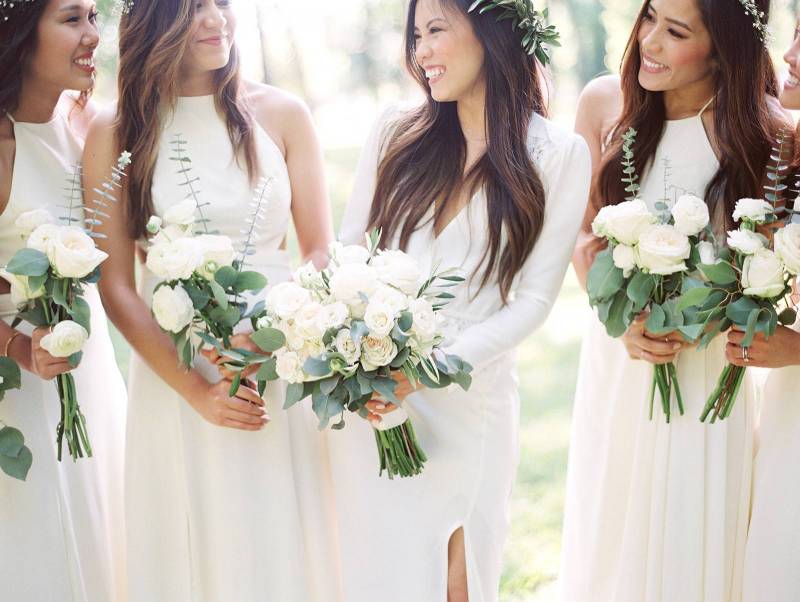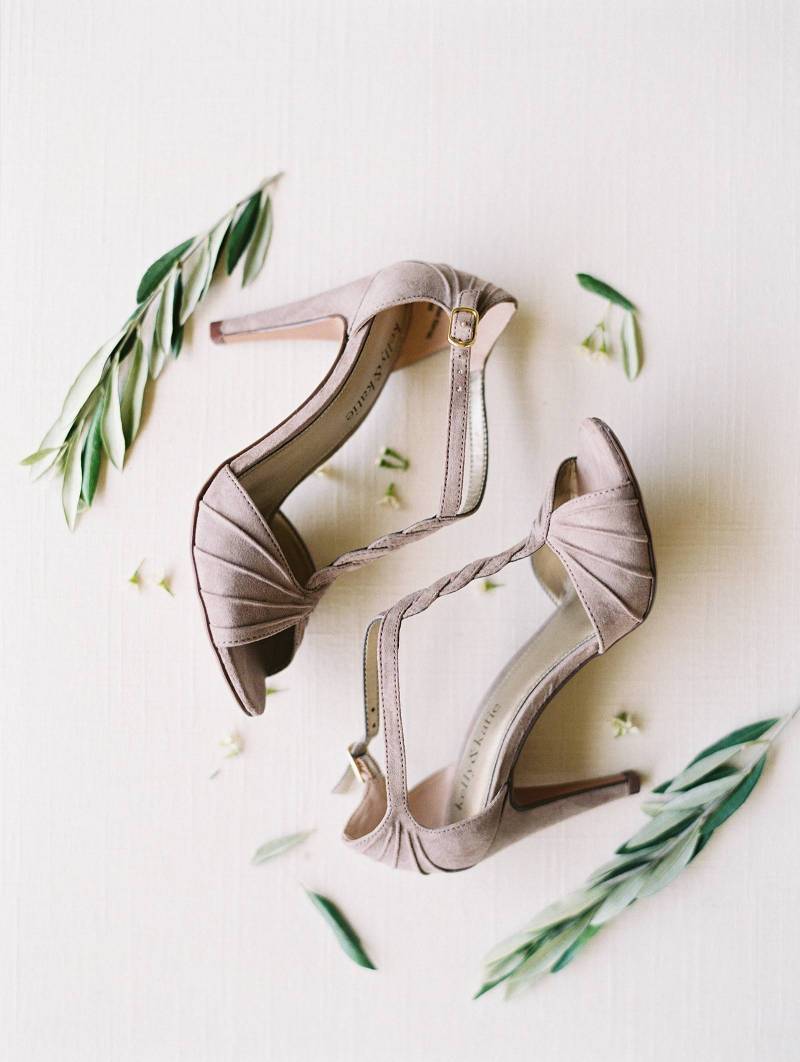 HOW DID YOU MEET? We first met in 1998, two weeks after our families migrated from Vietnam, at church in Fort Worth, Texas. Though not close, we played along side each other in Sunday school, Friday night fellowships and other various church activities. But all that ended when my family moved to Arlington, Texas in 2000. Duy and I met once again through church when our youth group decided to have joint fellowships. From Friday night bible studies to Vacation Bible School and many holidays/community-based celebrations, we got to know each other more. We officially dated n October 2007 and have been together ever since.
TELL US ABOUT YOUR PROPOSAL: After so many years of dating, our families were ready for us to get married. Since we've both graduated and started on our careers, I knew it could happen any moment now because we often talk about getting married once we are more financially stable. In summer 2014 Duy suggested that we take a trip to France to travel and visit families. Because it was HIS suggestion, I knew something is up! We ended up staying in Europe for 3 weeks; we stayed in Paris, Southern France and took the train to Venice, Italy. Throughout the whole trip I can't help but keep expecting it to happen. The Eiffel Tower! Beautiful walk on the beaches in Nice, France and miles and miles of lavender...even on the gondola! But because he's Duy and how well he knew me, he wouldn't pop the question when I most expected it...and I was waiting! After a long day of exploring Venice, we went back to our hotel for a movie and pizza. As I was bawling to Cast Away, he pulled out the ring under his pillow and asked if I would spend the rest of my life with him and be his wife. It couldn't be any more perfect, when I least expected it, when we're alone and most comfortable.
TELL US ABOUT FINDING YOUR WEDDING DRESS: The gown is the "Birkin Gown" from Cold Stone Fox. It's a very lightweight, deep V-neck, long sleeves, high slit with a touch of lace by around the waist. I wanted something "vintage-y" but fitting so this dress was perfect. The long sleeve added a classy look, high slit made me feel more "sexy", for the lack of a better word.
ANY DIY ELEMENTS: For those who know me, they would say my wedding is the most DIY wedding they know! I designed, painted and addressed my own wedding invitation suite. I made the macramé for our ceremony backdrop and bride and groom chair. I also wrote our food/drink menu on chalkboards, the ceremony mirror as well as all other signs at the wedding. Our guestbook was also a diy by Duy, I wanted a gold mirror but we couldn't find it anywhere for a cheap price so we bought me a mirror and a frame and put it together the night before the wedding. Wedding favours were put together with the help of my MOH. All florals for the wedding were put together in our living room the day before. Brides and bridesmaids robes were also homemade.
DESCRIBE YOUR WEDDING FLOWERS: I didn't hire a florist for the wedding but fortunately one of my bridesmaids used to work for a florist and has some experience with weddings. I collectively sent pictures (of types of flowers and arrangements) to her and she made it work beautifully.I wanted everything white with a lot of greeneries. My bouquet consisted ofwhite garden roses, white ranunculus, white lisianthus, ivory sprays, olive branches, and silver dollar eucalyptus. Bridesmaid's bouquet and groomsmen boutonnieres were made from similar flowers. I wore an olive branch head wreath and the bridesmaid's head wreaths were made from baby breaths. We had eucalyptus garlands for the aisle seats and at the head table. We also used the same flowers and greeneries for table centerpieces and garnish the cakes. All flowers were ordered from an online website and assembled at home.
FAVOURITE DETAIL OF THE DAY: If I must, I would have to say that the macramé backdrop was my favourite detail of the day. It's plain and simple, like what we wanted, and Duy appreciates it greatly that it was done by me, for OUR wedding.
WHAT ADVICE WOULD YOU GIVE OUT TO A COUPLE PLANNING THEIR WEDDING: As cliché as this might sound, enjoy every bit of it. Coming from a Vietnamese family there were "common" features of a traditional wedding that are absolute must haves. But it was never what I envisioned for myself. So before wedding planning I spoke to our parents on both sides of what we have planned and to giving them a heads up of what to expect. They were surprised but were very supportive of us to not include certain traditions due to time limitations and convenience. At the end of it all, it is YOUR wedding; you plan it to fit you and your spouse.
MOST MEMORABLE MOMENT: The most memorable moment for us on our wedding day was during our couples photo session with our photographer after the ceremony. As if we should be stressing about a million things that could go wrong that day, we were not! We were so excited that we ARE married and this day has come, we enjoyed each other while taking pictures of this happiest day. We were so overjoyed that nothing else in the background mattered, it was us in that moment, behind the bush, with Charla snapping away!