We always love featuring the work of Magnolia Rouge favourite, Texas wedding photographer CHARLA STOREY - it's always got such a bright happy appeal to it. This Fort Worth wedding of Andrea & Bryan's is no exception. Planned and styled by JEN RIOS WEDDINGS it was held at 809 AT VICKERY - a private event venue where industrial design meets chic elegance. The bouquets created by OH DEERY FLORAL are out of this world stunning! I mean those peonies! Aside from the florals the rest of the styling was simple elegance, nothing was too overdone.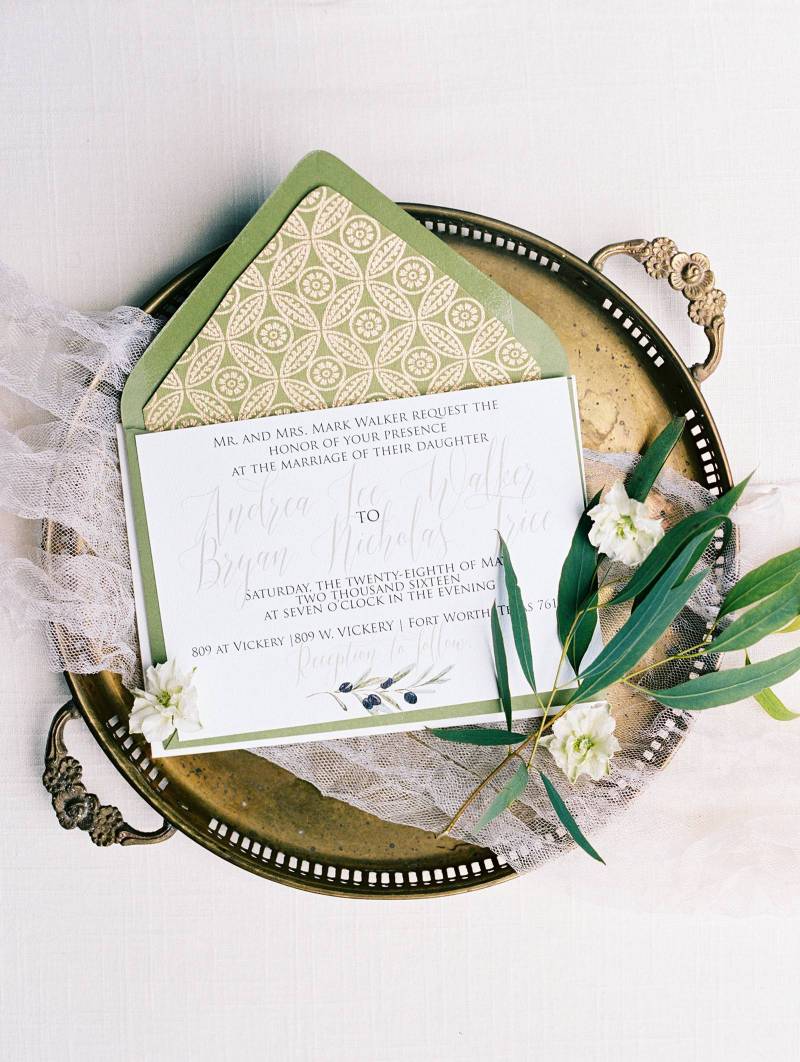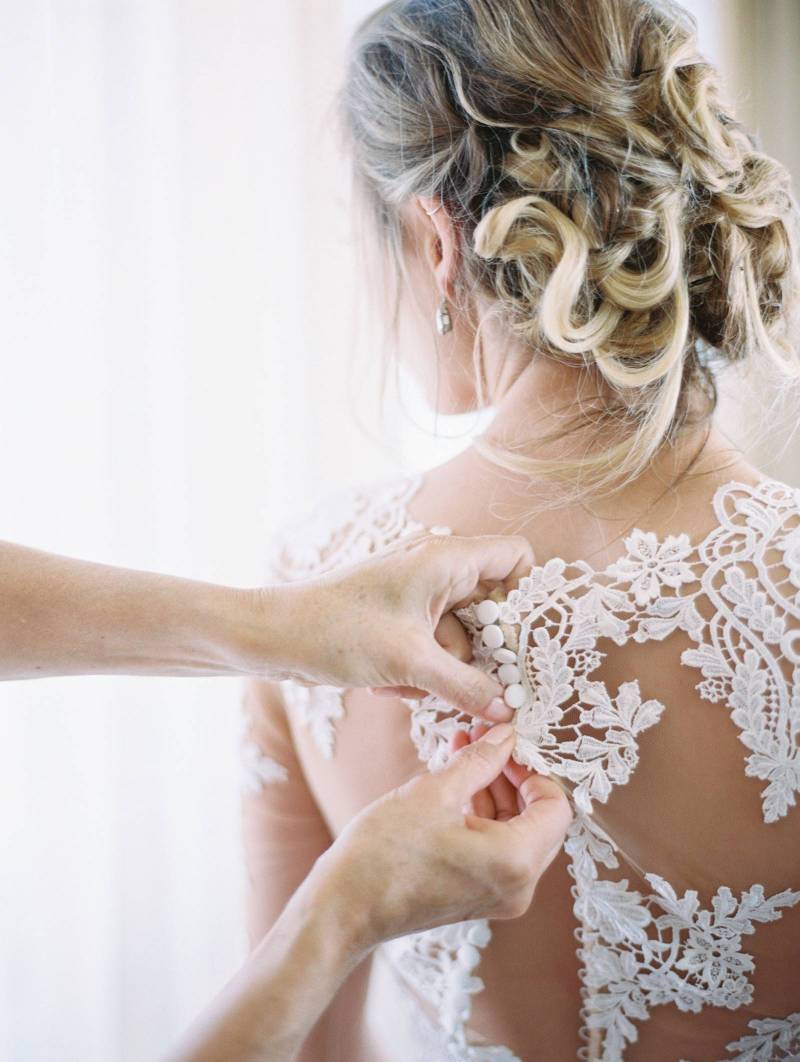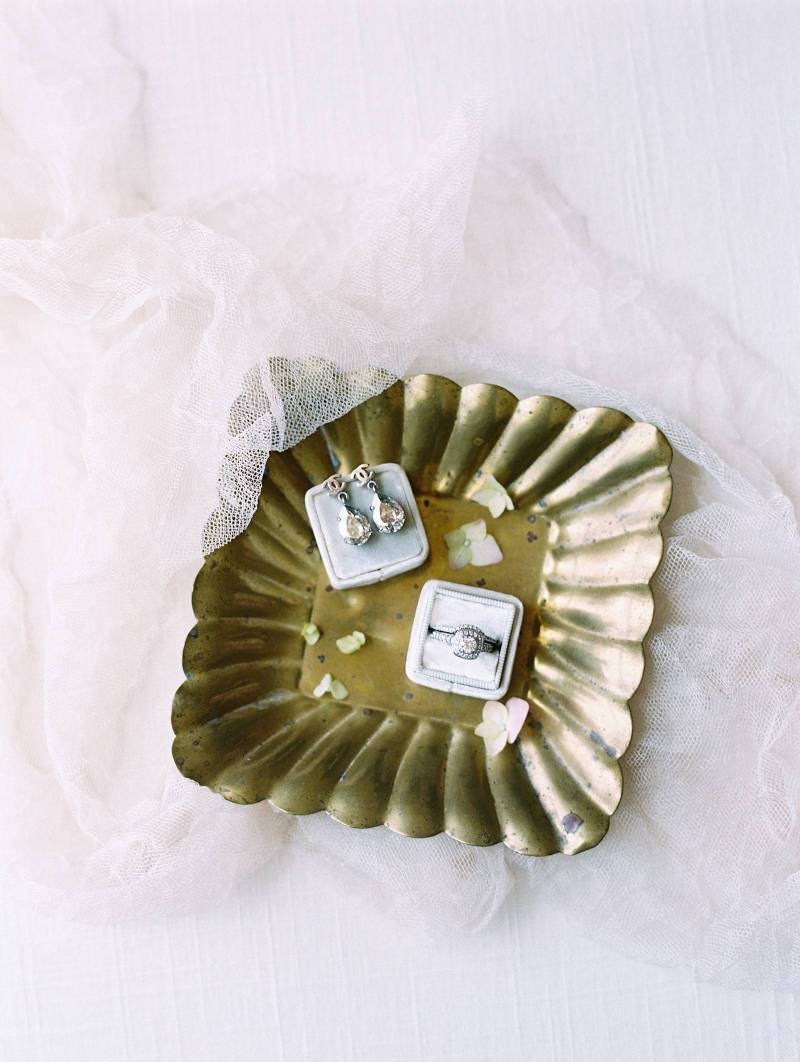 Dying over this beautiful stationery suite by CLEGGRAPHY DESIGNS and this styling is top notch!
DESCRIBE YOUR WEDDING FLOWERS: My florist was amazing, I didn't really select many flowers other than peonies, but I said I wanted a ton of greenery! I wanted things to look overgrown, like they had been there for years. I love natural, flowy, organic elements and my florist nailed it!
FAVOURITE DETAIL OF THE DAY: Either the signature cocktails or the greenery wall with escort cards.
WHAT ADVICE WOULD YOU GIVE OUT TO A COUPLE PLANNING THEIR WEDDING? Everybody has their opinions and loves to share them. Be polite and let them speak, but please remember it's you and your husband's special day and should ultimately reflect what you two envision. Don't let others' opinions stress you out and feel like you need to incorporate them.
MOST MEMORABLE MOMENT? When the gate opened and I was walking down the aisle with my dad, I couldn't hear the music and time stood still. I just remember my dad telling me to slow down so I didn't break into a run to get to Bryan!
IS THERE ANYTHING YOU WOULD CHANGE OR DO DIFFERENTLY? No, I loved our day and so perfectly represented mine and Bryan's personalities.
HOW DID YOU MEET? Our Moms were friends for more than 15 years and decided to set us up on a blind date! Needless to say, we instantly knew how we felt about each other and have been inseparable ever since.
TELL US ABOUT YOUR PROPOSAL: Bryan repeated our first date on our two-year dating anniversary. We ate at Lili's and had after-dinner beers at Brewed in Fort Worth, Texas. He positioned some family friends of his to pose as a local magazine and play the "Newlywed Game" with couples on the patio of Brewed. Once they got to us, they asked us to write, "beer or coffee" on our chalkboards. We both wrote "beer". Then they asked us to write our significant other's favourite beer. As I struggled trying to figure out which beer Bryan liked best this month, he flipped over his chalkboard with "Marry Me?" written across it! Of course, I said yes and we joined a celebratory party with family and friends across the street at The Live Oak on their upstairs patio.
TELL US ABOUT FINDING YOUR WEDDING DRESS: I must have tried on 50 dresses. I knew I wanted drama on my back. Whether it was lace or just a simple, exposed back, I wanted something that would be more fashion forward and fun! I selected a fitted Martina Liana dress with a lace bodice, sleeves and back.