Marnie and Alex wanted their wedding to feel romantic with vintage and farmhouse touches and VINEWOOD PLANTATION - a Georgia plantation house and historic horse barn - was the perfect setting for their vision. Incorporating touches of southern charm, it features gorgeous romantic florals in shades of pink by VIRTU FLORAL and was captured beautifully by A THOMAS PHOTOGRAPHY.
HOW DID YOU MEET? Despite popular belief, we did not fall head-over-heels at Auburn (War Eagle), but met post-grad on Valentine's Day through a mutual friend. I was dressed in 50 shades of grey and out for Galentine's Day, and Alex was just out with the guys.
TELL US ABOUT YOUR PROPOSAL: Under the impression we were en route to a lacrosse game, I was a bit confused when Alex turned onto a gravel road. Seconds later, we approached a driveway with hot air balloon statues on either side, and you probably heard me shriek right then as it was at the tippy-top of my bucket list. Alex pulled a blazer out of his trunk as our balloon inflated, and I immediately knew two dreams were coming true that night. Just prior to going airborne, Alex popped the question. A "She said yes!" banner unrolled along the basket, and those who could see them from the ground were among the first to say congrats.
TELL US ABOUT FINDING YOUR WEDDING DRESS: My mom, MIL and I went dress shopping in one of my favourite neighbourhoods - Virginia Highlands. I had zero clue what I wanted, and I tried on just about every dress imaginable before we stumbled upon Suite Bridal. I tried on the dress, and there were quite a bit of tears and, we all knew it was the one.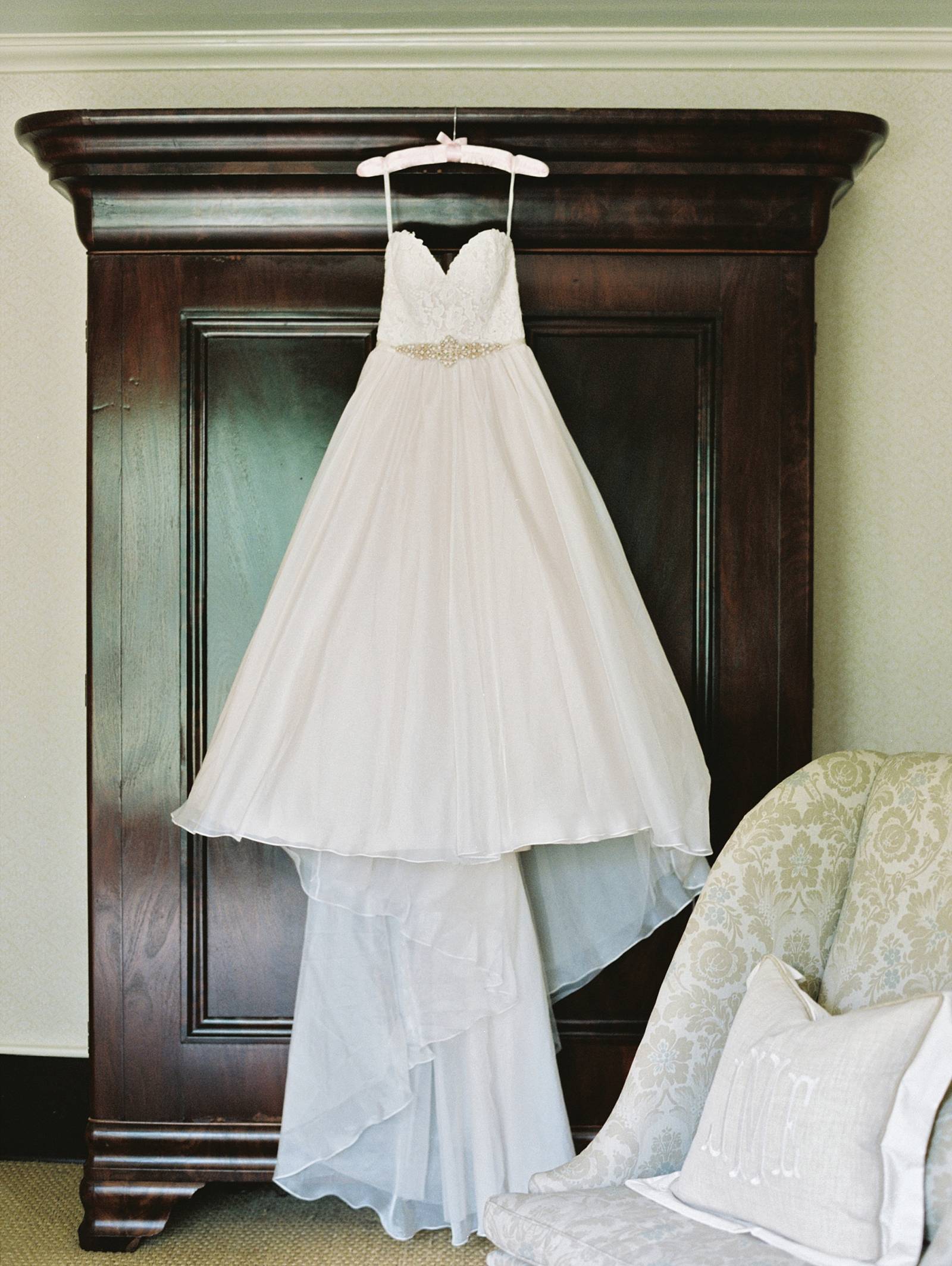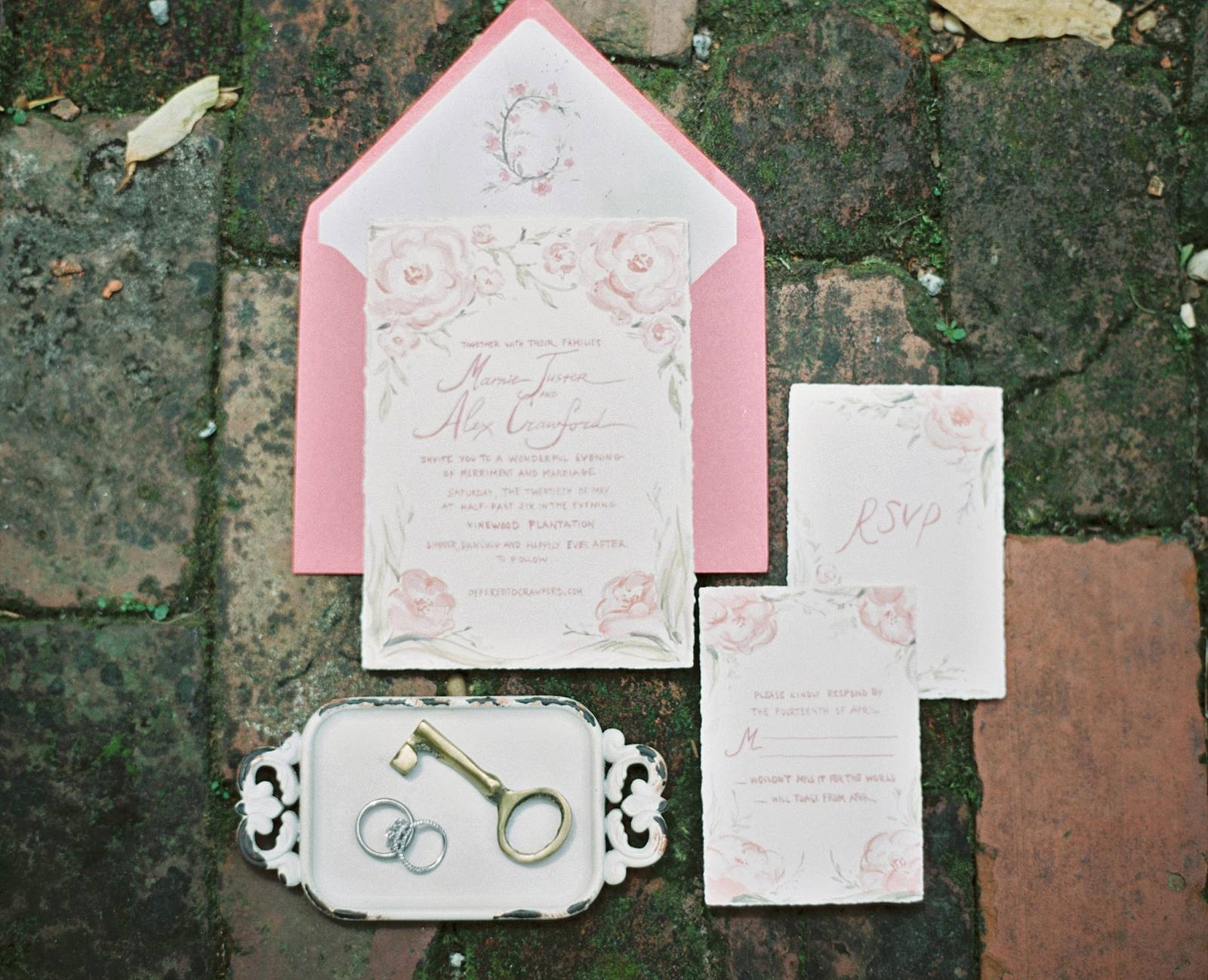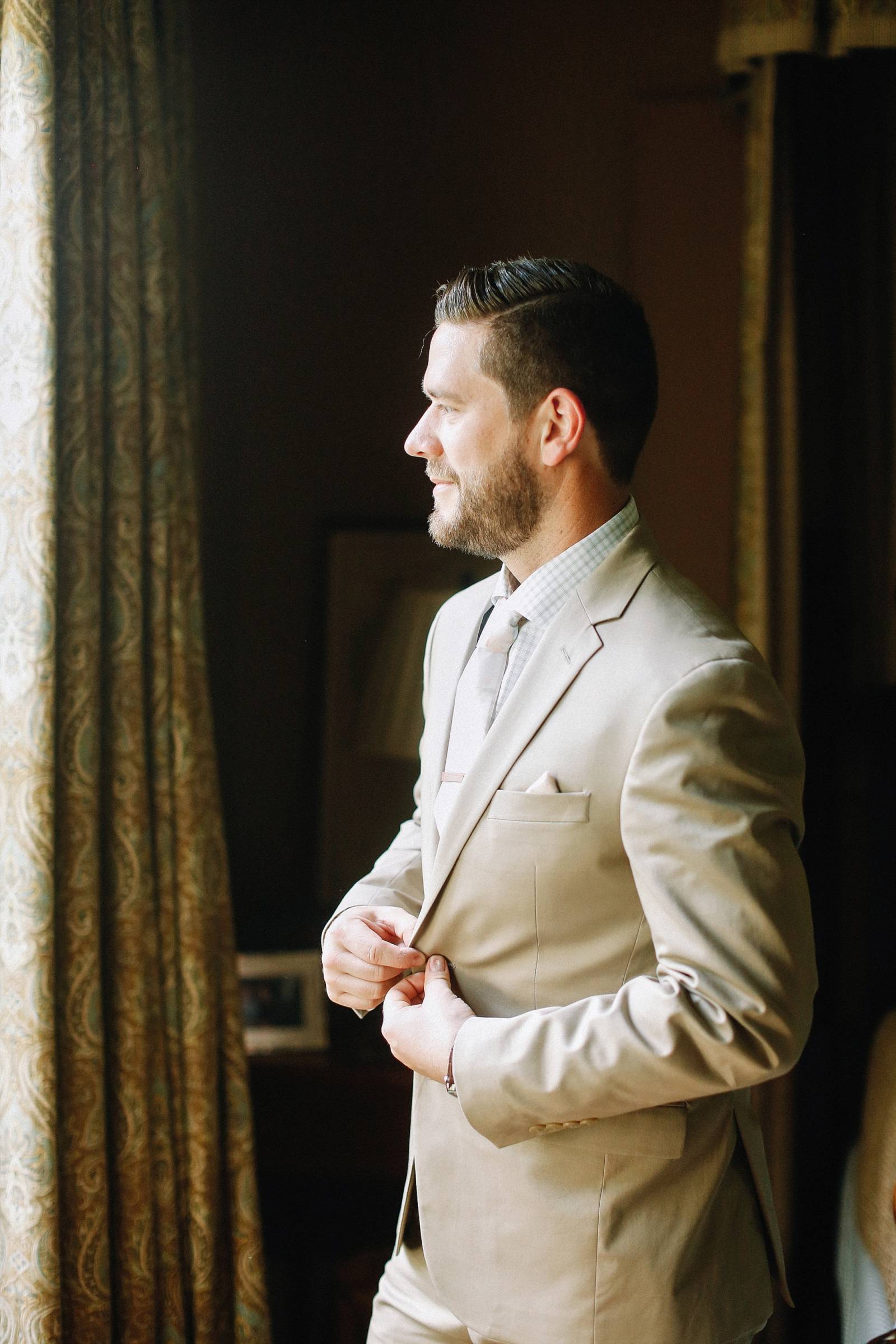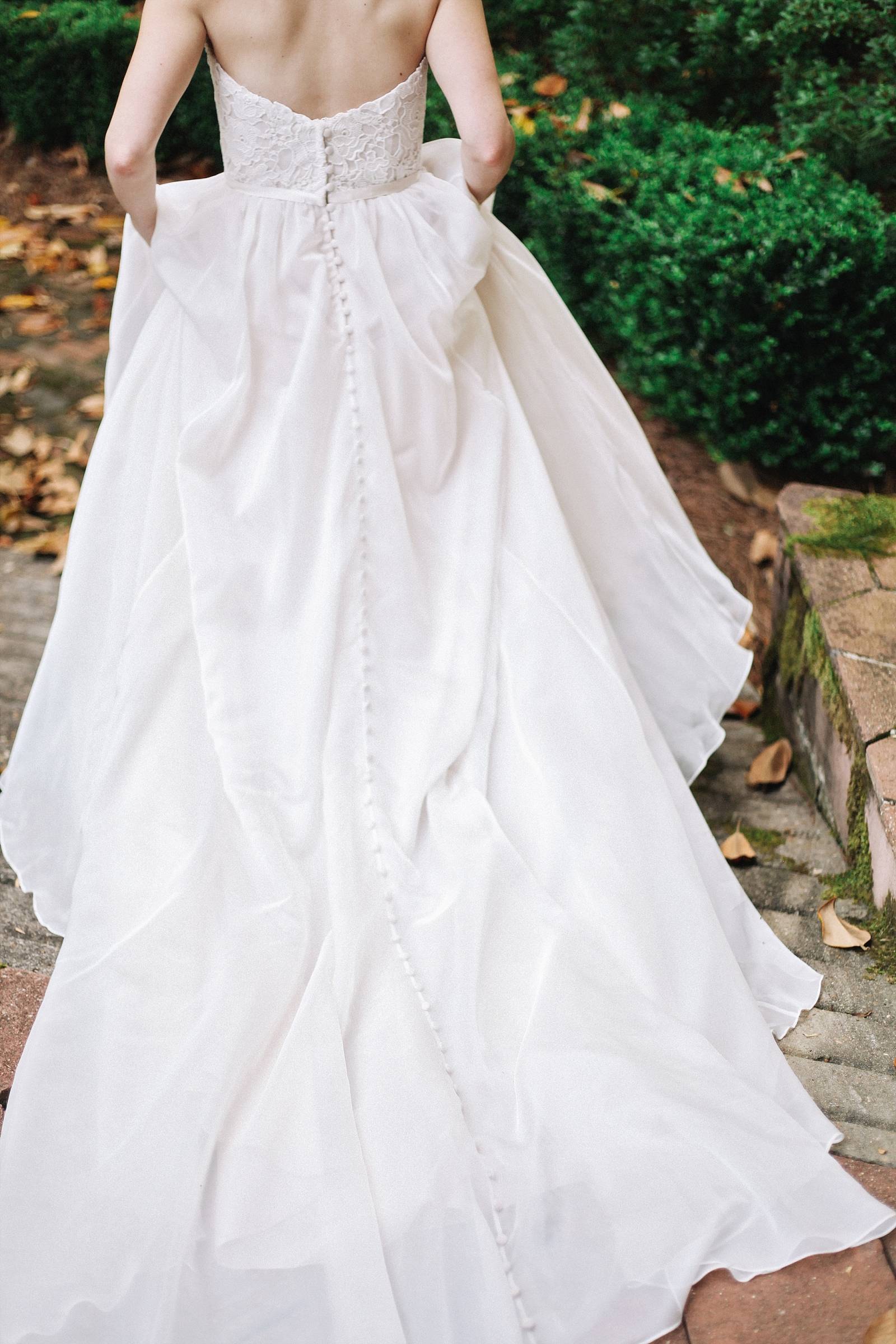 ANY DIY ELEMENTS? One of my brothers helped us design our cornhole boards, and we made a fun tic tac toe yard game, too. We made our own "Georgia" welcome baskets with peach taffy, pecan toffee and #OfferedtoCrawford Share a Coke bottles. We also ordered an awesome custom marquee sign for our backdrop, which we didn't do our selves, but someone on Etsy did.
My aunt handmade all of the grooms and groomsmen ties and pocket squares with fabric from Jenny Yoo to match the bridesmaid dresses because I knew it would be tough to match the floral! I loved them!
DESCRIBE YOUR WEDDING FLOWERS: To go with the romantic look we were going for we wanted soft colours and loose bouquets and lots of tiny arrangements on the farmhouse tables with individual flowers. We thought it looked very beautiful without taking away from the already beautiful setting. I don't know a thing about flowers, but the florist sure did, and they looked beautiful.
FAVOURITE DETAIL OF THE DAY: When we started planning our wedding the only detail I knew I really wanted was a wedding painter. I had seen a wedding painting in a client's office years ago and thought it was such a beautiful keepsake and then we recently went to a wedding with one, and I thought it was beyond charming. Our painter started his work early in the day when the sun was still out and painted the setting of where we were supposed to be married in front of the tree. When the rain moved the ceremony into the barn the painter decided to create another painting for us inside the barn since that would be where it would actually take place. So the only thing I really really wanted, we ended up getting two of, and it's a pretty funny story! It was also super unnecessary and very kind of the painter who did an awesome job. Definitely hanging them both up!
WHAT ADVICE WOULD YOU GIVE OUT TO A COUPLE PLANNING THEIR WEDDING? No matter how perfect your day is or no matter how many things don't go how you'd planned, just remember - either way you get married! At the end of the day, it's about your marriage and not your wedding, so relax and enjoy every moment of the celebration instead of getting caught up in the details. And oh well if it rains, umbrellas look cute in pictures.
MOST MEMORABLE MOMENT? Alex and I chose to write our own vows and kept them from each other until the moment we exchanged them. We are both terrible at waiting for any type of surprise because we tend to get so excited, and this was next to impossible to do, but some how we pulled it off and were able to hear them from each other for the very first time during the ceremony. It was a whirlwind of emotions and more special than I could have imagined.
When we hopped into our adorable getaway car and the driver asked us if there was any music we'd like to hear I said Michael Buble. It was our first real moment alone (driver excluded) and our first dance song, Everything, was the first one that played. It was such a sweet moment.
ANY OTHER DETAILS THAT HELP TELL THE STORY OF YOUR DAY? My mom always wanted to name me Clementine, and my dad gave her a strong no. Growing up, if I was ever upset with him, he'd say, "Just remember, you could be Clementine." When we walked into the reception, we noticed clementines by every place setting. I thought it was random, but they looked pretty cute, so I didn't think much of it. My dad told this story during his speech, and I thought it was absolutely adorable, and he had coordinated putting out all the clementines. Clementine Crawford would be a bit much.
IS THERE ANYTHING YOU WOULD CHANGE OR DO DIFFERENTLY? Not a thing! Just like the advice I'd give - everything goes the way it goes... and we're married!