If you love everything Christmas and winter and your favourite colour palette is gorgeous greens and whites with pops of red, this rustic December wedding by ALAYNA KAYE PHOTOGRAPHY is going to knock your socks off! Gorgeous bride Madi had always loved a farm style location and whilst it was a challenge to find the right venue, once they found CIRCLE M FARMS in Lincolnton, NC, the simplicity of it and the beautiful green barn with its hanging lights and chandeliers offered the rustic yet elegant vibe she was looking for. Together with her now husband Robert, they didn't want anything too extravagant, preferring to keep it laid back which was the perfect fit for their personalities.
DID YOU HAVE ANY DIY ELEMENTS? The welcome sign and unplugged ceremony sign were actually made by two of my best friends. They are brother and sister and Will (the brother), made the signs out of plywood and Janie (his sister) did the writing. Janie also did a lot of the writing for my signs!
Alayna shares with us, "As soon as we pulled up to the white and green-trimmed barn, we were greeted by friendly horses and gorgeous details! It was a beautiful sunny day, and the outdoor ceremony space was perfect, even in December! The way the light shone through the evergreens and onto the wooden cross and church pews for their ceremony was seriously a photographer's dream! I loved that during the ceremony all of their parents came up and encircled them in prayer before they were announced husband and wife. It was such a sweet moment that bonded these families together.
The reception began with a super fun choreographed dance by the bridesmaids, which set the tone for the rest of the evening. Their guests loaded up on delicious BBQ, cake pops and cupcakes and then filled the dance floor. A newlywed kiss in a tunnel of sparklers was the perfect finishing touch for such a sweet day!"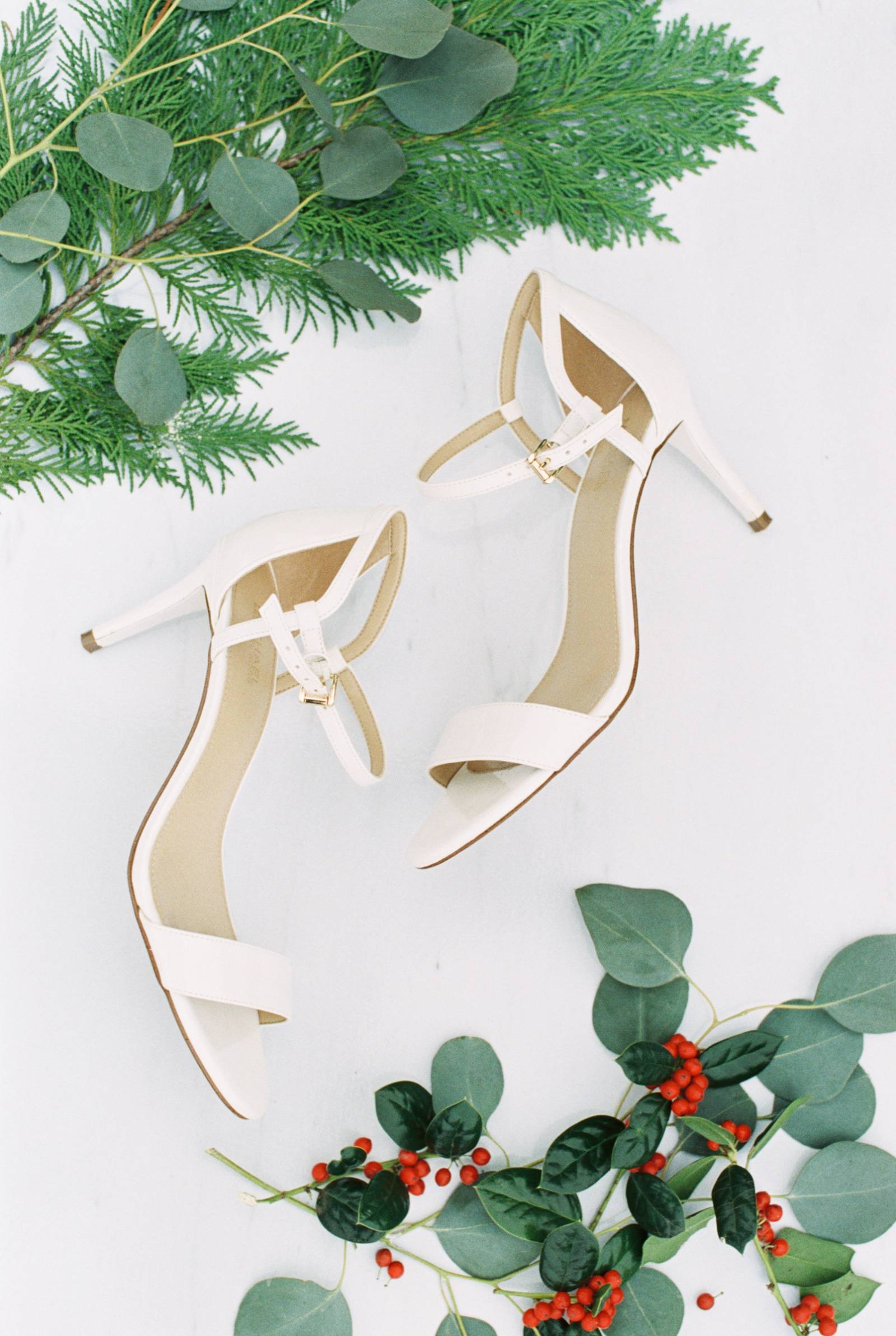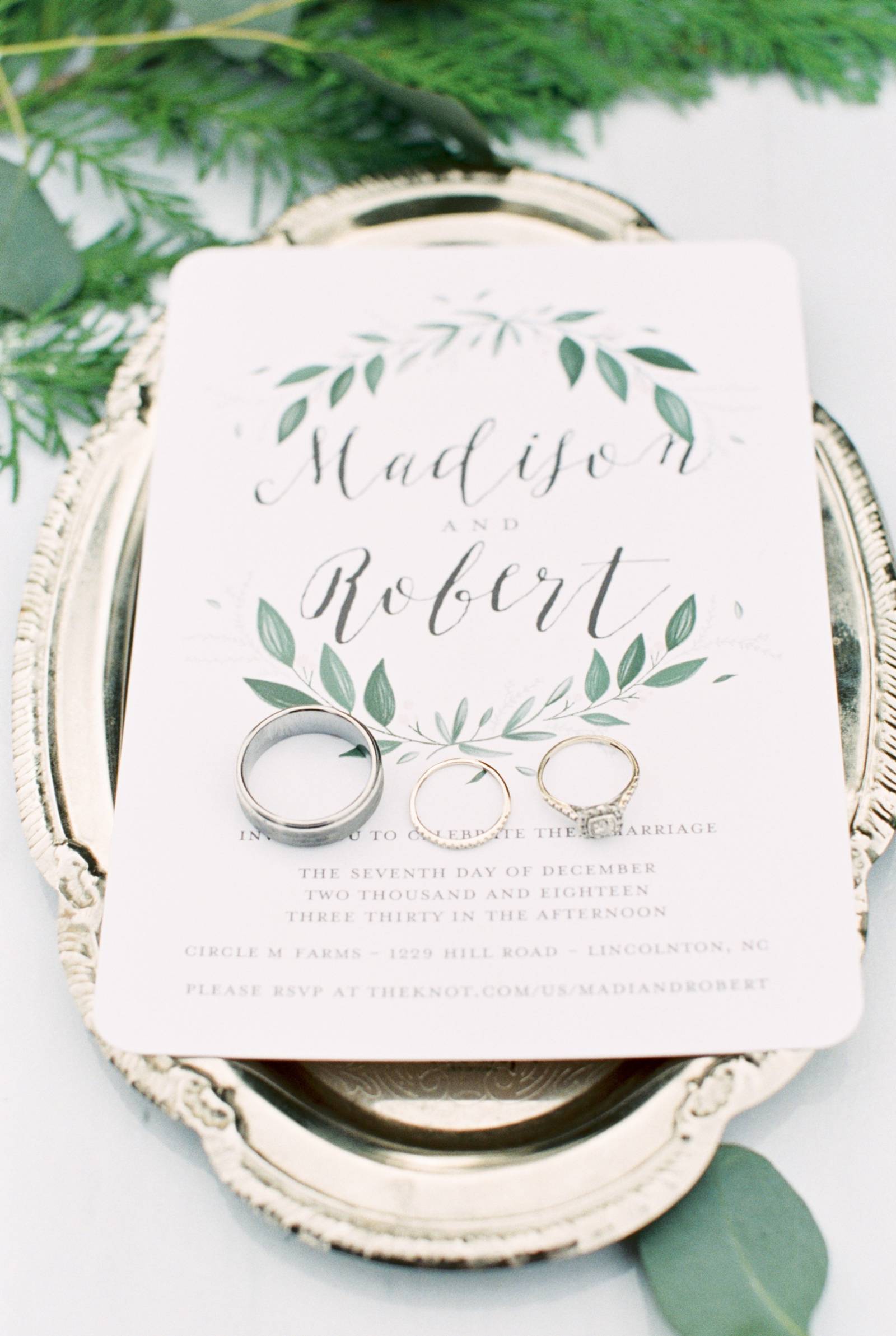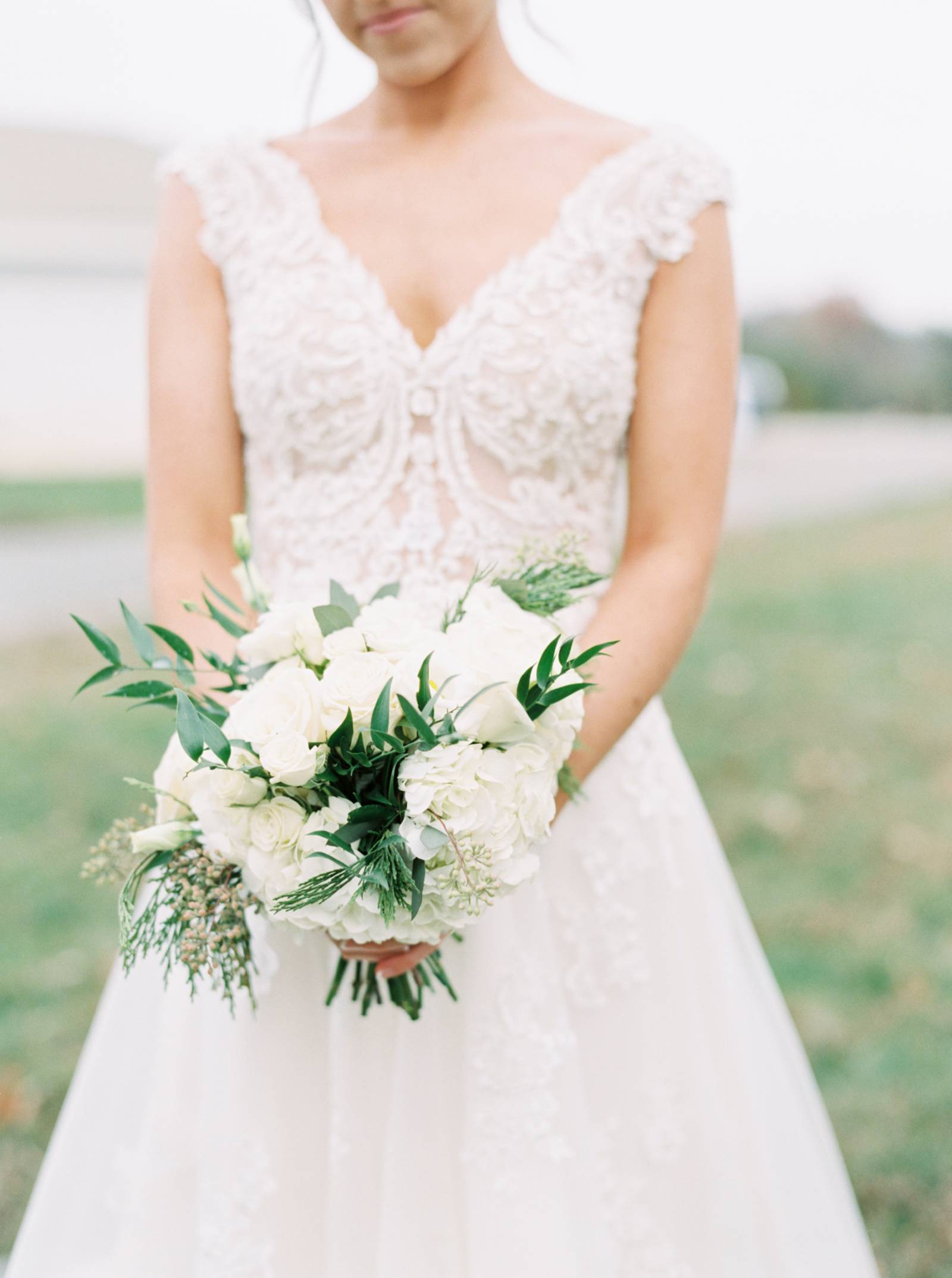 HOW DID YOU MEET? Robert and I both attended the University of North Carolina at Charlotte and met through a mutual friend!
TELL US ABOUT YOUR PROPOSAL: It was actually my birthday! It was September 23, 2017. He had the day all planned out! He took me to breakfast, took me to get my nails done (I should've known then!! Lol), went to a park to walk around, then he said he had a surprise for me. He proceeded to blindfold me and drove for about 10 minutes. We finally arrived, we walked inside and I take my blindfold off and it's all my family and friends for a surprise birthday party! It was so sweet and thoughtful. We hung out for a bit, and then started opening gifts. I get to Roberts gift and it's a book that said "How to get ready for marriage", I didn't really think anything of it because Robert and I talked about marriage all the time! But before I knew it, Marry Me by Jason Derulo comes on, my 2 sisters, his brother and our friend who we met through are standing in front of me with signs saying "Will you marry me?" and he is down on one knee! It was such an amazing day and I loved being surrounded by all our family and friends for that special moment.
TELL US ABOUT FINDING YOUR WEDDING DRESS: So finding my wedding dress was fairly simple for me! I went with my mom and two sisters to Hope's Bridal in Kannapolis, NC. I think it was about the 4th dress I tried on. All the other ones before we pretty but none of us had that feeling. So when I came out in the dress, everyone immediately started crying. I knew for sure that was the dress for me and it was sooo perfect!!
DESCRIBE YOUR WEDDING FLOWERS: My wedding flowers were absolutely perfect. I was soo happy with how mine and the bridesmaid's bouquets came out. It was exactly what I had envisioned. The rest of the flowers were some white roses on the church pews for the ceremony but for the reception I had greenery on every table that fit so beautifully on top of white lace runners.
FAVOURITE DETAIL OF THE DAY: My favourite detail of the day had to be the guest tables. The table numbers with the tea light candles wrapped in greenery on top of the lace runners were just perfect. The wooden tables were amazing as well! The reception as a whole was also my favourite because all the candles lit on the tables plus the beautiful string lights in the barn made it absolutely stunning inside the barn!
WHAT ADVICE WOULD YOU GIVE OUT TO A COUPLE PLANNING THEIR WEDDING? Don't stress. I look back now at how much I stressed over the littlest things and honestly, on the day of your wedding, you forget about all those little things anyways! You're so happy that the day is finally here that nothing else matters. Just enjoy planning your wedding! It is such a big deal and you should enjoy as much of it as possible!
MOST MEMORABLE MOMENT? Definitely walking down the aisle and seeing Robert cry. I had no idea what to expect walking down. I was so nervous, but right when I saw him, I just had the biggest smile on my face and seeing him cry just melted my heart and made me so happy that I get to marry him!
TELL US A LITTLE ABOUT YOUR HONEYMOON: We went to Asheville, NC! We stayed in the cutest little condo near the Biltmore. We toured the Biltmore, did a wine tasting, toured Sierra Nevada Brewery, went downtown, got a couple's massage and just enjoyed that first week of being married! We had a blast!
IS THERE ANYTHING YOU WOULD CHANGE OR DO DIFFERENTLY? I don't think so. I was very lucky and did not have any major mishaps or problems on my wedding and I just can't thank my vendors enough for making it such an amazing day!